We've been eating clean for a few years and we definitely have our favorite recipes in the weekly rotation! I have a long commute home from work so I spend a lot of that time trying to figure out what I'm going to make for dinner.
For the most part, I can come up with dinner based on what we have on hand. But every once in a while we just want to eat something special! Below, I've listed 15 Clean eating dinners your kids will enjoy. These are a few of our favorites.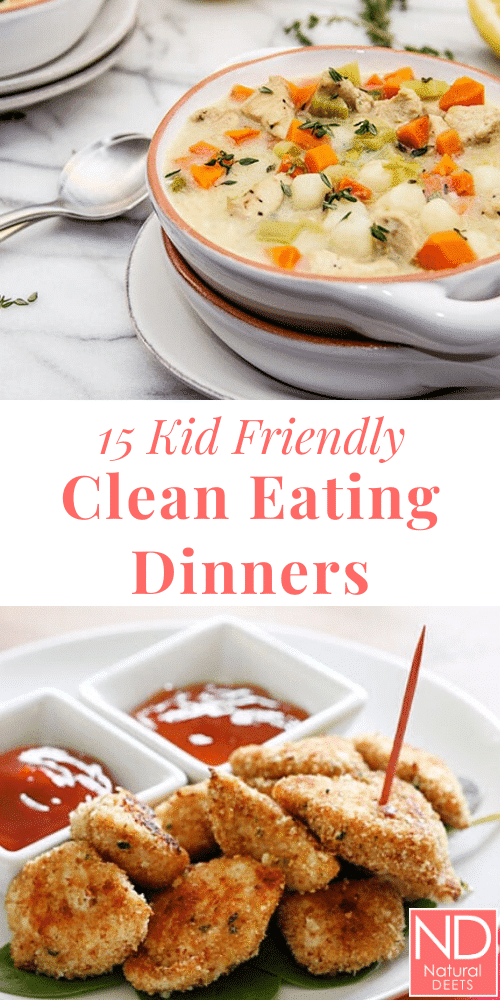 There are a good mix of slow cooker recipes, and ones that can be made on those busy nights!!
With so many options, you are sure to find a handful that your family will love!
Be sure to come back and let me know what you think!
15 Kid Friendly Clean Eating Recipes
Talk about a kid pleaser! These kalbi short ribs are just the right balance of sweet and salty. Delicious! You'll be surprised how fast the kids devour this one!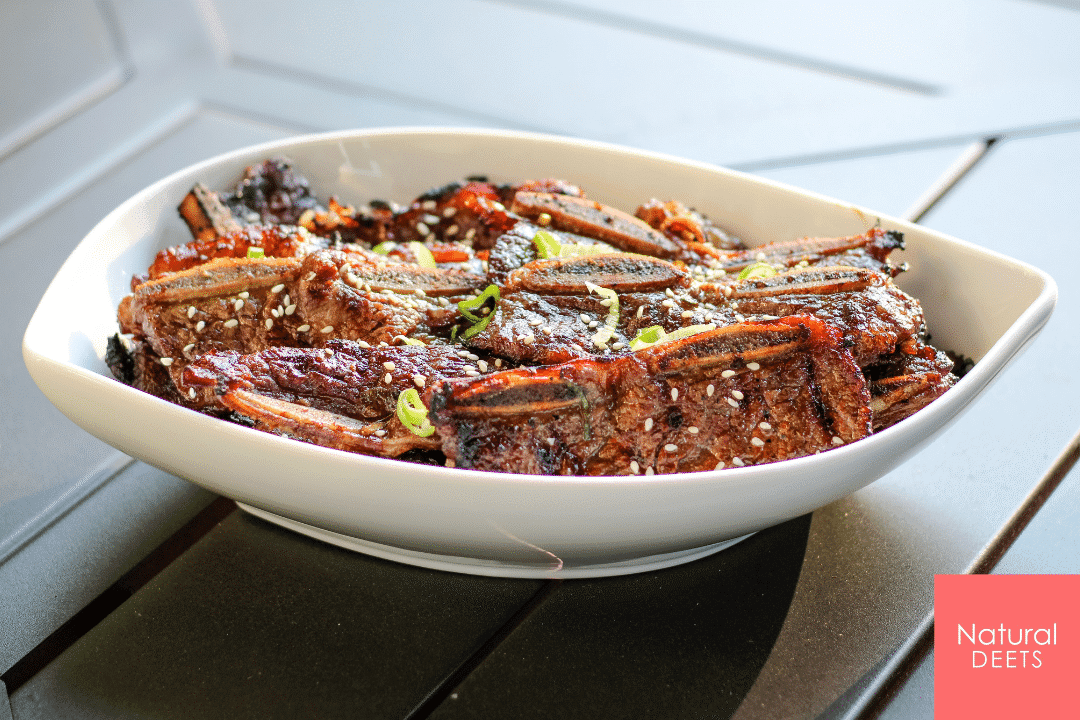 Who doesn't love Sloppy Joes?? This simple recipe is made in the slow cooker. Just set it and forget it!! And those Paleo Hamburger buns…. I'm sold.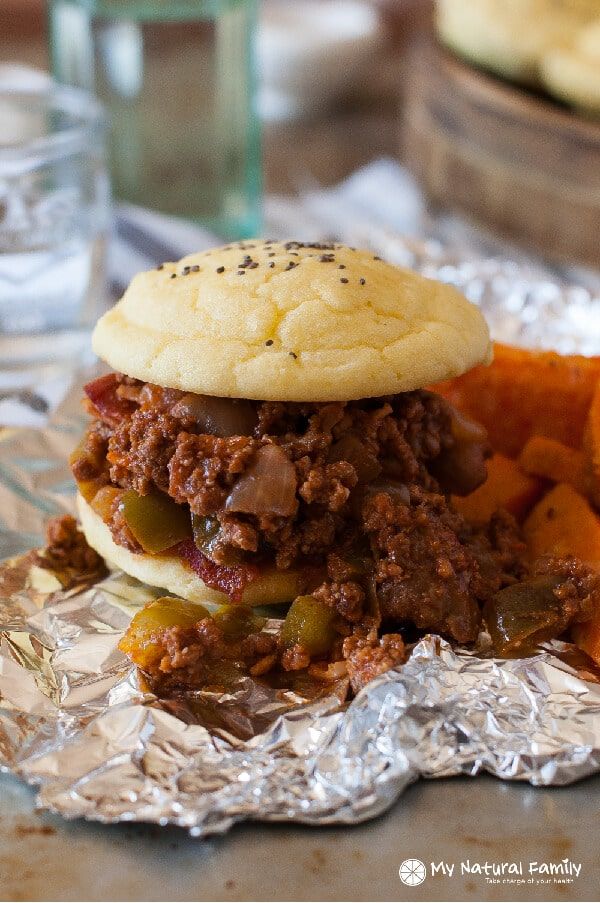 Another Slow Cooker recipe – You're welcome! 🙂 I love to replace ground beef with ground chicken. It works especially well in this dish since the chili flavor is the star of this dish.

This is one of my favorite recipes on the list! This Paleo Mac N Cheese uses cauliflower in place of the noodles. My kids complain about the cauliflower but one taste and they are asking for seconds! If there is only one recipe on this list that you try, this should be it…

This recipe is essentially a creamy, vegetable chicken soup. It is delicious, creamy and perfect for fall or winter. As written, it can be made in a slow cooker, however I like to use my pressure cooker. If you have an Instant Pot, this is the perfect recipe. You can also simmer it on the stove like a traditional chicken soup.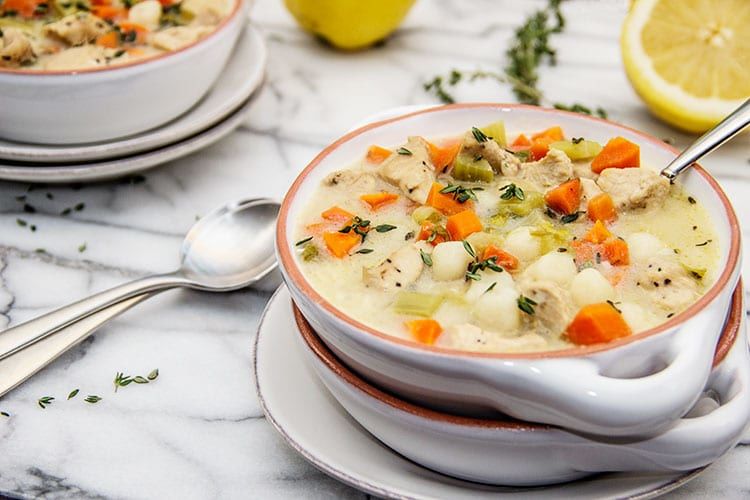 I love the idea of cauliflower pizza crust, but this recipe takes it to the next level! It's a little time consuming but completely worth it! The kids enjoy this one and the adults love that it is low in calories. This is a great appetizer idea!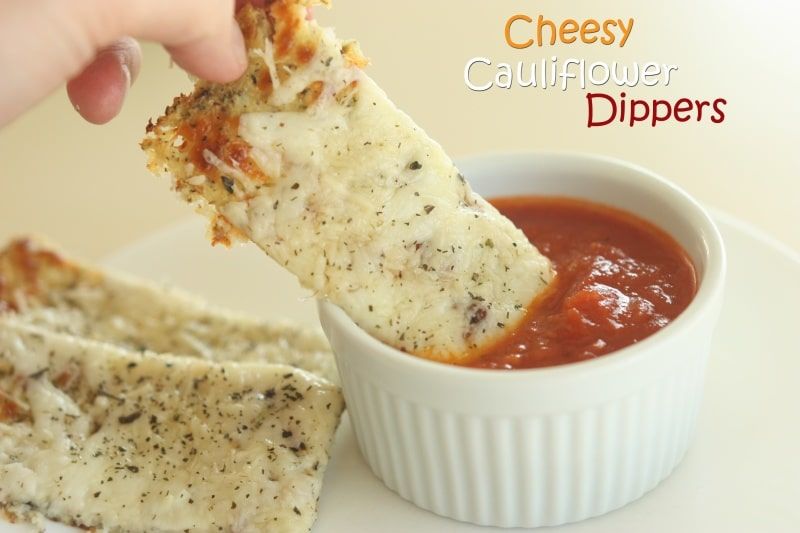 To make these chicken nuggets clean eating compatible, swap out the Italian breadcrumbs for whole wheat breadcrumbs. I like to take stale bread and blend it in the blender or food processor to make breadcrumbs. Store it in the freezer until you need them. Easy and delicious!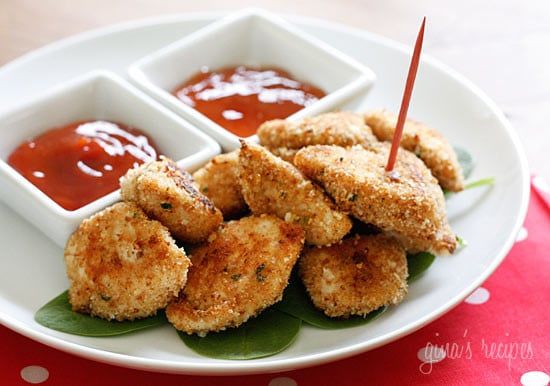 This Gluten Free recipe is also clean eating friendly! If you don't have a Clean Italian Recipe that you love, check out this one from Gracious Pantry: https://www.thegraciouspantry.com/clean-eating-italian-dressing/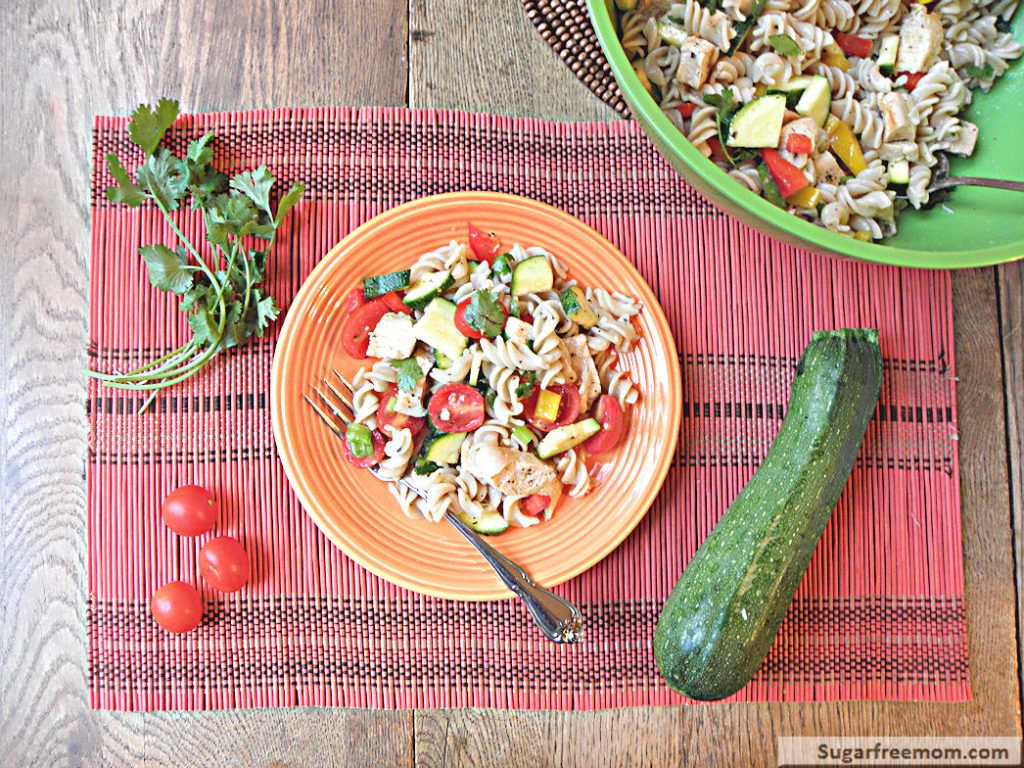 This recipe is a favorite of kids and adults! I know some people don't consider dairy to be clean and if that is you, skip this recipe. I love cheese and this dish is satisfying and delicious! It's great for parties too. I may, or may not, add extra cheese on the top…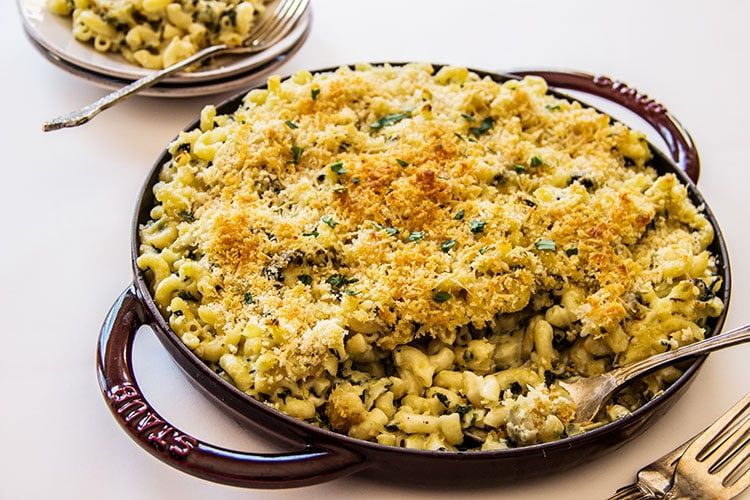 This chicken chili recipe is perfect for fall and the cold blustery weather. But we also make this in the summer when we have a big group of friends over! So Delicious…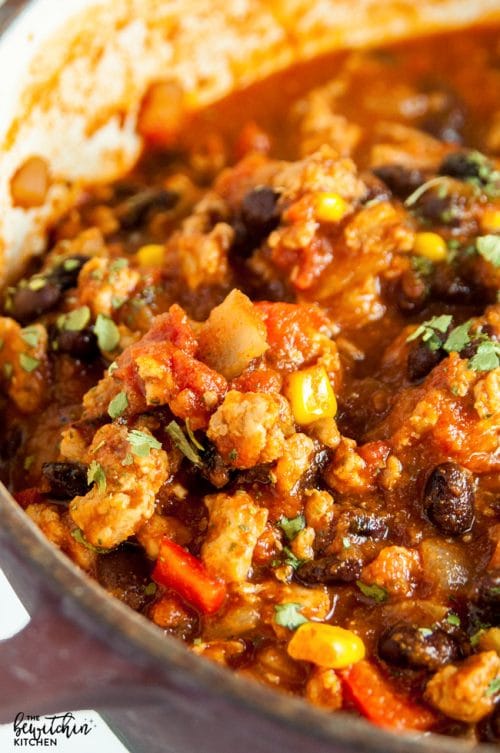 You will not believe how delicious this low carb zucchini pizza crust is! It's delicious and the whole family loves it! And it's a great variation from Cauliflower crust!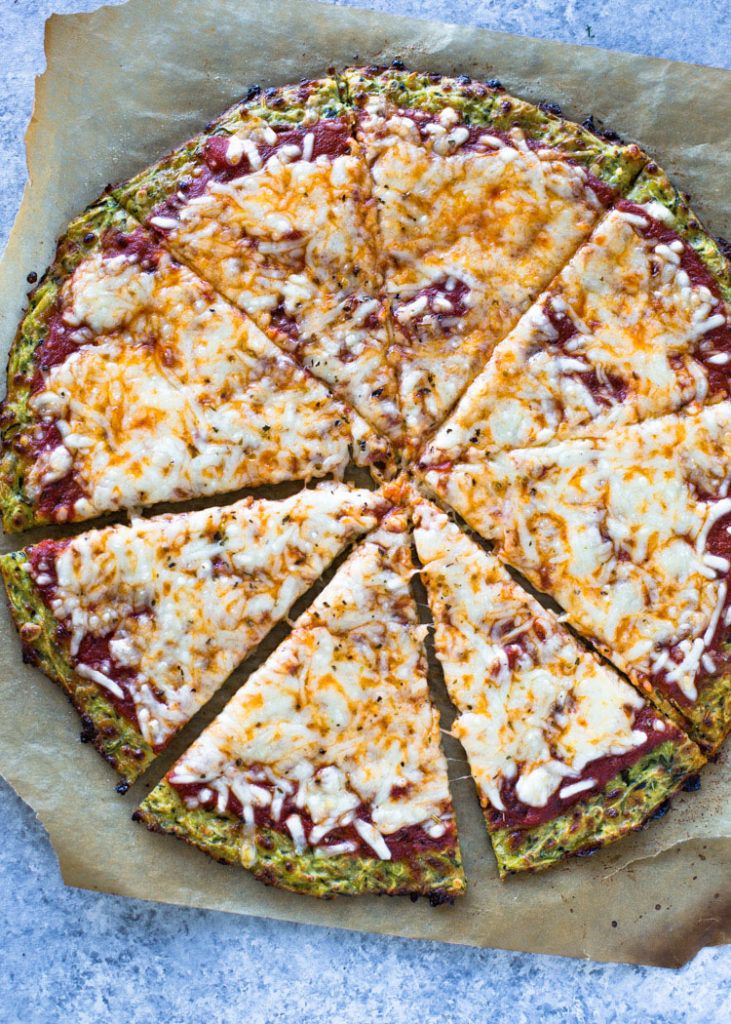 This delicious Alfredo Bank uses Almond milk to make the creamy sauce. Add zucchini noodles and it's a delicious meal for the whole family! One secret to getting your kids to eat zoodles is to mix it with whole wheat noodles.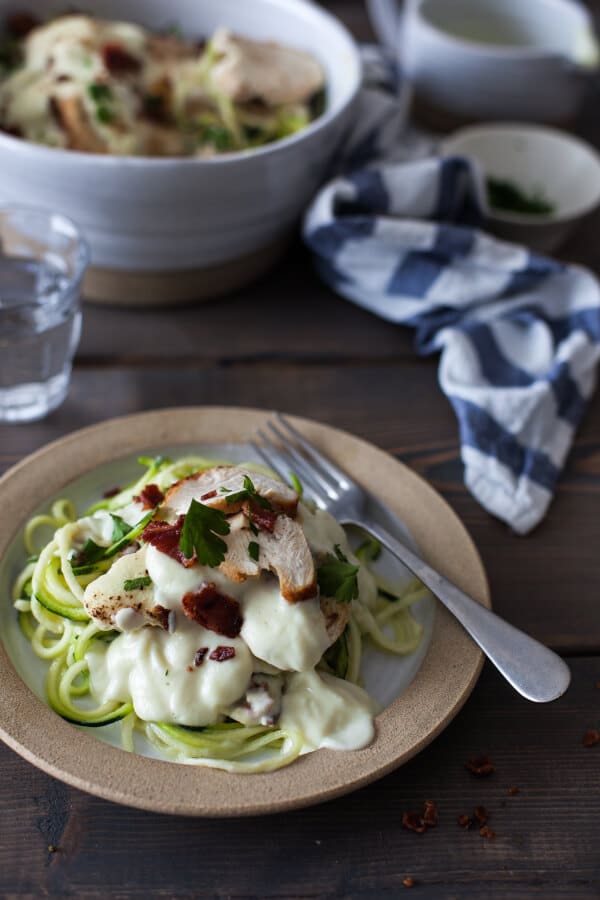 These delicious zucchini tots are a perfect side dish to any dinner! They also make a great nut free lunch the next day!

Don't be intimated by the pretty picture on this one! These are fast and simple to make. The best part is that the kids will eat them simply because they are easy to pick up with your hands!

This one is definitely a kid recipe. There is a lot of cheesy flavor on this one! Potatoes are a great source of vitamins and minerals, and we already know how great broccoli is for you!

What kid doesn't like fried rice?? My kids will even eat vegetables if it's mixed with rice. This healthy dish is fast and easy to make on those lazy nights. Definitely give this one a try!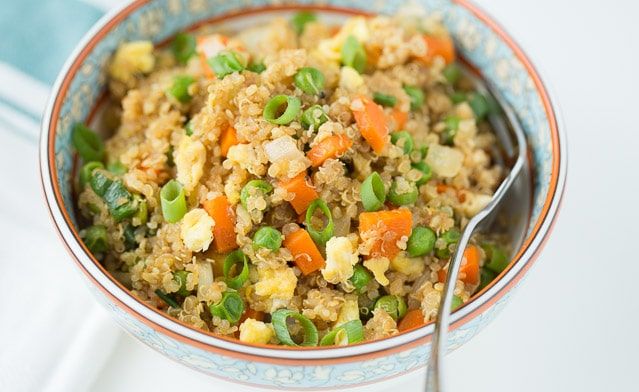 Try out these dishes and let me know which is your favorite!!
LOOKING FOR MORE Kid friendly dinner RECIPES? TRY THESE:

Easy Calzone Recipe – Kids Love This School Lunch Idea!

14 Healthy Instant Pot Recipes For Busy Nights – Kid Friendly Too!

Crispy Baked Chicken Wings – Using the Convection Setting

[tcb_post_list query="{'filter':'custom','related':|{||}|,'post_type':'post','orderby':'date','order':'DESC','posts_per_page':'6′,'offset':'1′,'no_posts_text':'There are no posts to display.','exclude_current_post':|{|'1'|}|,'rules':|{||}|}" type="list" columns-d="1″ columns-t="1″ columns-m="1″ vertical-space-d="0″ horizontal-space-d="30″ ct="post_list-43533″ ct-name="Image & Text 12″ tcb-elem-type="post_list" pagination-type="none" pages_near_current="2″ element-name="Post List" css="tve-u-16f6deba772″ no_posts_text="" article-tcb_hover_state_parent="" article-tcb-events='__TCB_EVENT_|{|{"t":"mouseover","config":{"anim":"sweep_to_bottom","loop":1},"a":"thrive_animation"}|}|_TNEVE_BCT__' article- total_post_count="145″ total_sticky_count="0″ posts_per_page="6″ featured-content="0″ disabled-links="1″ class=" article-tcb_hover_state_parent=" article-tcb-events='__TCB_EVENT_|{|{"t":"mouseover","config":{"anim":"sweep_to_bottom","loop":1},"a":"thrive_animation"}|}|_TNEVE_BCT__' article-class='tve_evt_manager_listen tve_ea_thrive_animation tve_et_mouseover tve_ea_thrive_animation tve_ea_thrive_animation tve_anim_sweep_to_bottom' ][tcb_post_list_dynamic_style]@media (min-width: 300px){[].tcb-post-list #post-[tcb_the_id] []{background-image: url("[tcb_featured_image_url size=full]") !important;}}[/tcb_post_list_dynamic_style][tcb_post_title css='tve-u-16f6deba77d'][tcb_post_content size='words' read_more=" words='15' css='tve-u-16f6deba77f']Read More[/tcb_post_list]

By