This 2 ingredient hash brown egg nest is so easy and oh so adorable! Perfect for Easter brunch or just a lazy Sunday morning.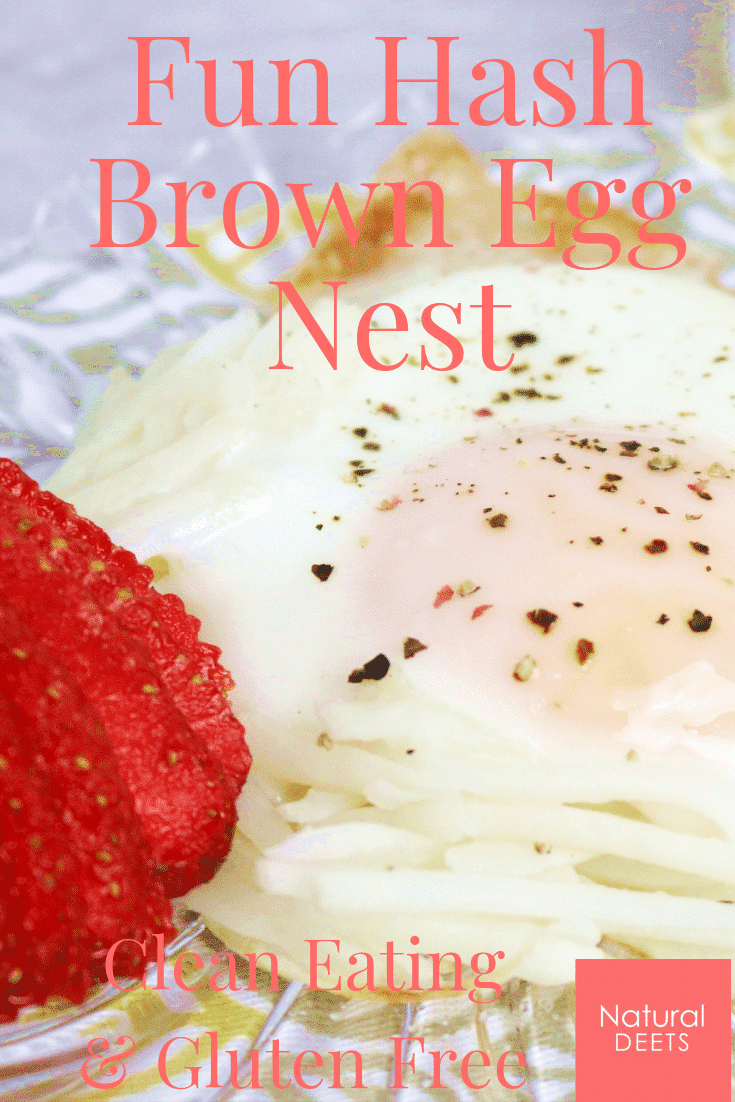 Easter is just around the corner and these adorable Hash Brown Egg Cups are going to make the perfect Easter brunch! It only takes 2 ingredients, so why wouldn't you try it?
Hash brown egg cups are special in our house because we only eat them on Easter.

I started making them when we had kids so they would actually eat something other than treats on Easter. And it worked as planned! They especially love these when the hashbrowns are extra crunchy (tuck that tip in your back pocket)!
I love the hash brown eggs because they are fast and easy. The last thing I want to do Easter morning (after the kids have woken us up too early) is to cook a big fancy meal.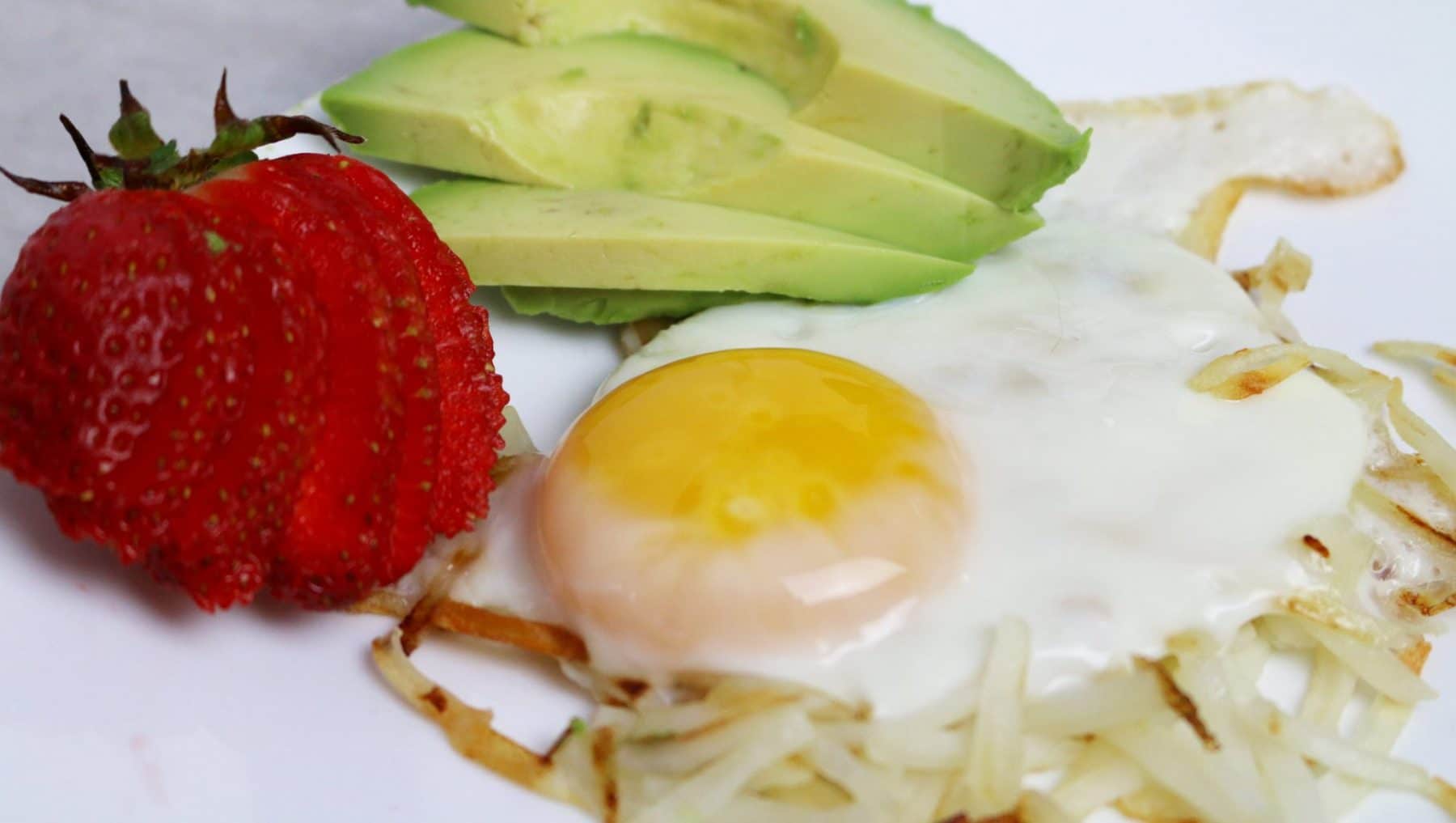 Pair these with Homemade Chocolate Peanut Butter Cups and you have a perfect Easter brunch. Hey, it's Easter so it is OK to eat chocolate for brunch!
How to Make Hash Brown Egg Nests
This Egg Nest Hash Brown recipe is so easy! You don't need to wait until Easter to make them. Trust me, I have made them on other days and they taste just as good!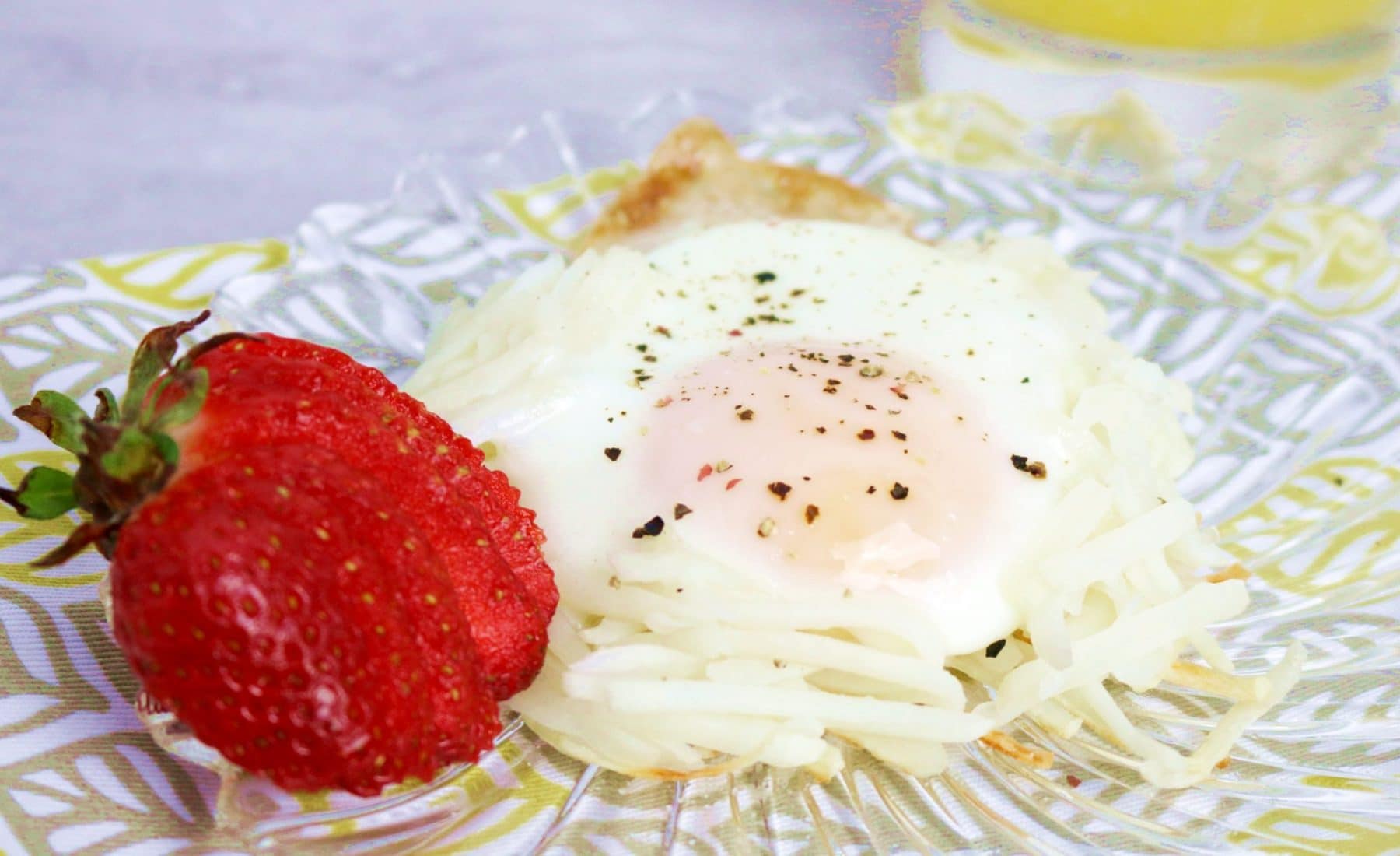 As long as the hashbrown is crunchy, you can't go wrong. To make sure you get that crunch, the hash brown needs to be cooked on both sides. If using frozen hash browns, first microwaving it for 30 seconds to make it easier to mold.
If using refrigerated hash browns, just skip this step. After microwaving the hash browns, put them in a ceramic nonstick skillet and make a well in the middle. I have to mention that I don't typically use nonstick skillets, but in this case, the hashbrowns kept sticking to my stainless steel pans and making a mess.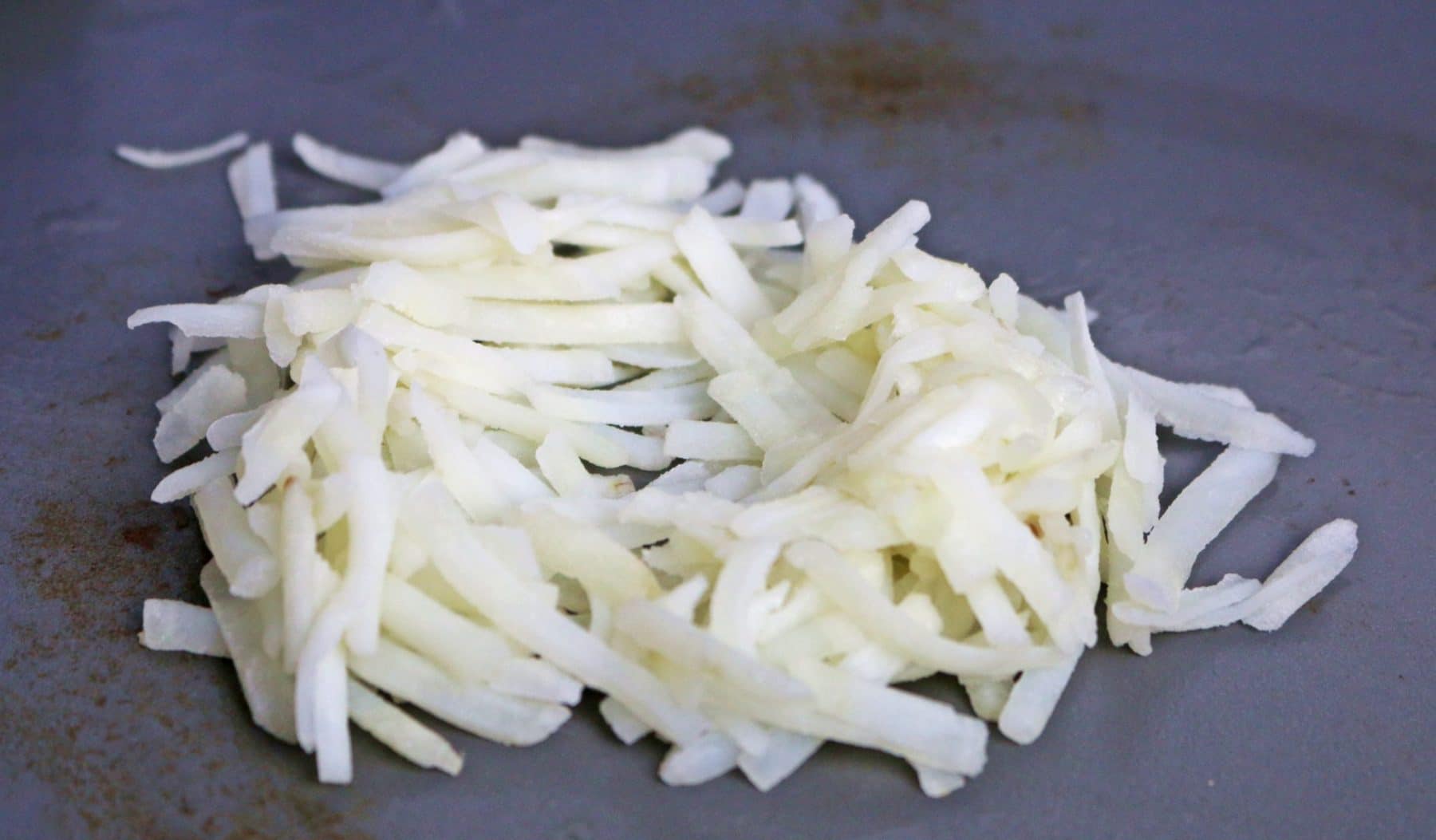 Place 1/2 cup of hash browns on your pan and make a hole in the middle. Cook for about 6 minutes and then flip it over. The hole will reappear on the other side. Crack an egg into the hole, add a pinch of salt and cover.
Cook on medium for 4-6 minutes (6 minutes if you like the yolk well done).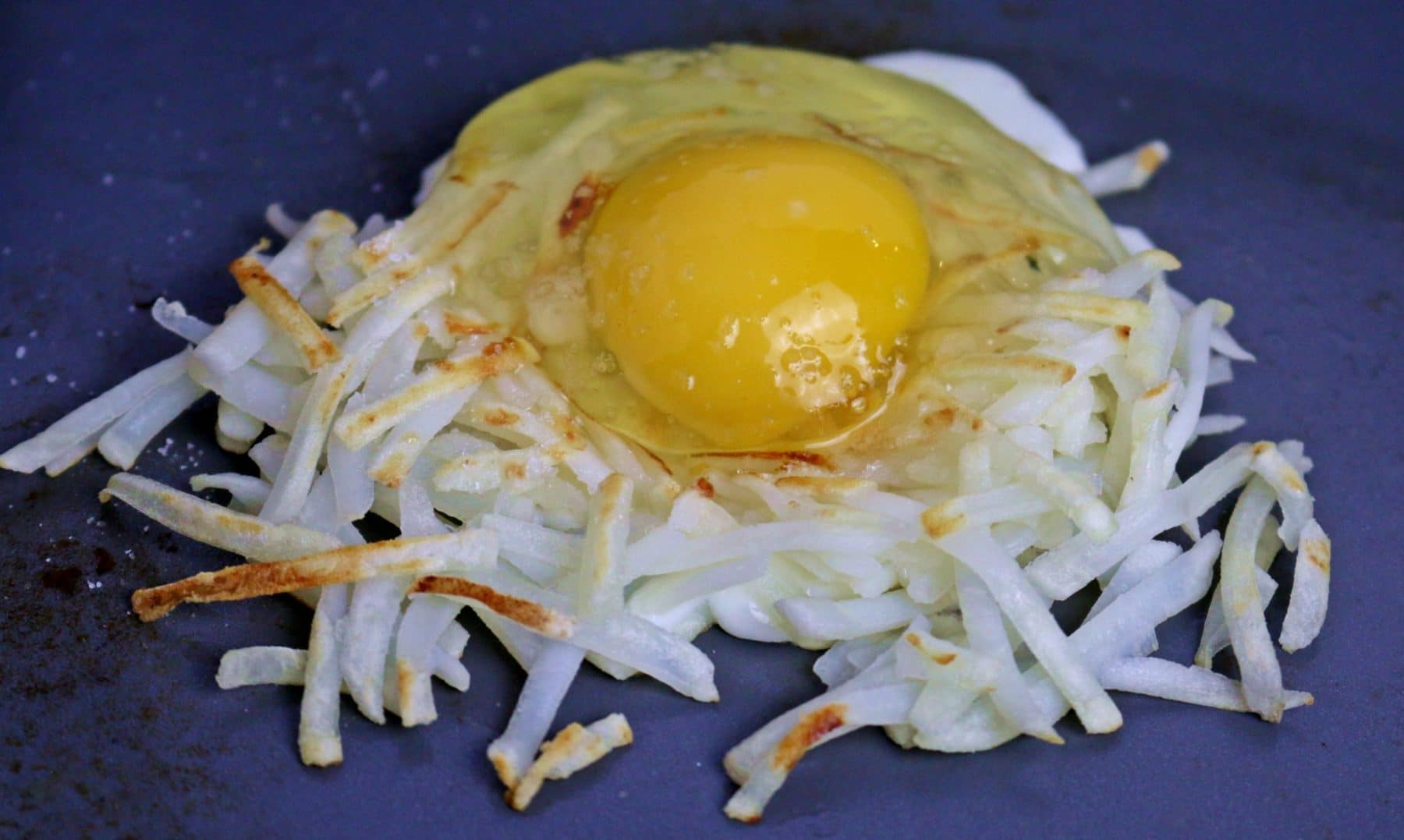 Delicious Easter Brunch
And that was it! After 6 minutes I sprinkled a little more salt and pepper and served it with fruits. For the adults, I added some avocado too. Everyone loved it!
I would definitely recommend this one for your friends and family. Maybe it will become one of your traditional Easter breakfast ideas!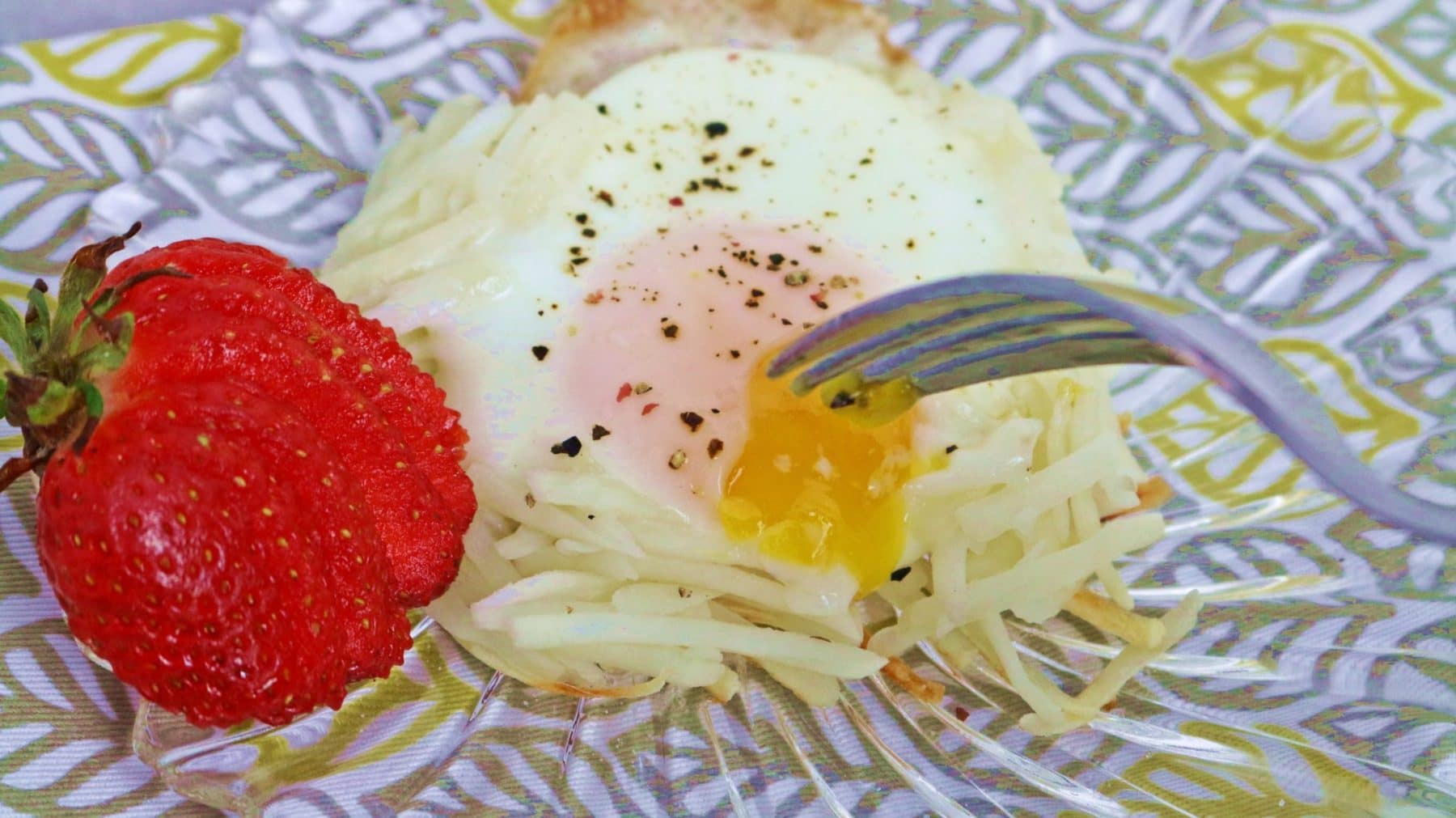 2 Ingredient Hash Brown Egg Nest
This 2 ingredient Hash Brown Egg Nest recipe is so easy and Oh so cute! Perfect for Easter brunch or just a lazy Sunday morning. These Hash Brown Egg Nests are sure to become a favorite.
Ingredients
1 Package Hash Browns, Fresh or Frozen
4 Eggs
Instructions
Heat a nonstick skillet over medium heat. Add Olive oil if desired
If using frozen hash browns, place in microwave for 30 seconds just to soften
To make the nest: Add 1/2 cup of hash browns to a skillet in the shape of a circle. Make a hole in the middle. Make 3 more hash brown nests
Cook for 6 minutes or until brown and crispy
Flip the hash browns.
Crack an egg into the hole in the middle of each nest. Sprinkle with salt
Cook for 4-6 minutes or until desired doneness. 6 minutes will give you a fully cooked yolk
Sprinkle with salt and pepper and enjoy!
Nutrition Information:
Yield:

4
Serving Size:

4 Egg Nests
Amount Per Serving:
Calories:

132
Saturated Fat:

1g
Cholesterol:

163mg
Sodium:

81mg
Carbohydrates:

15g
Fiber:

1g
Protein:

7g
Looking for more? Here are some of our recent posts!
By