From blueberries to dragonfruit, we have it all! These delicious healthy kid friendly smoothies are going to have you smiling as you watch your kids get their nutrition without complaining.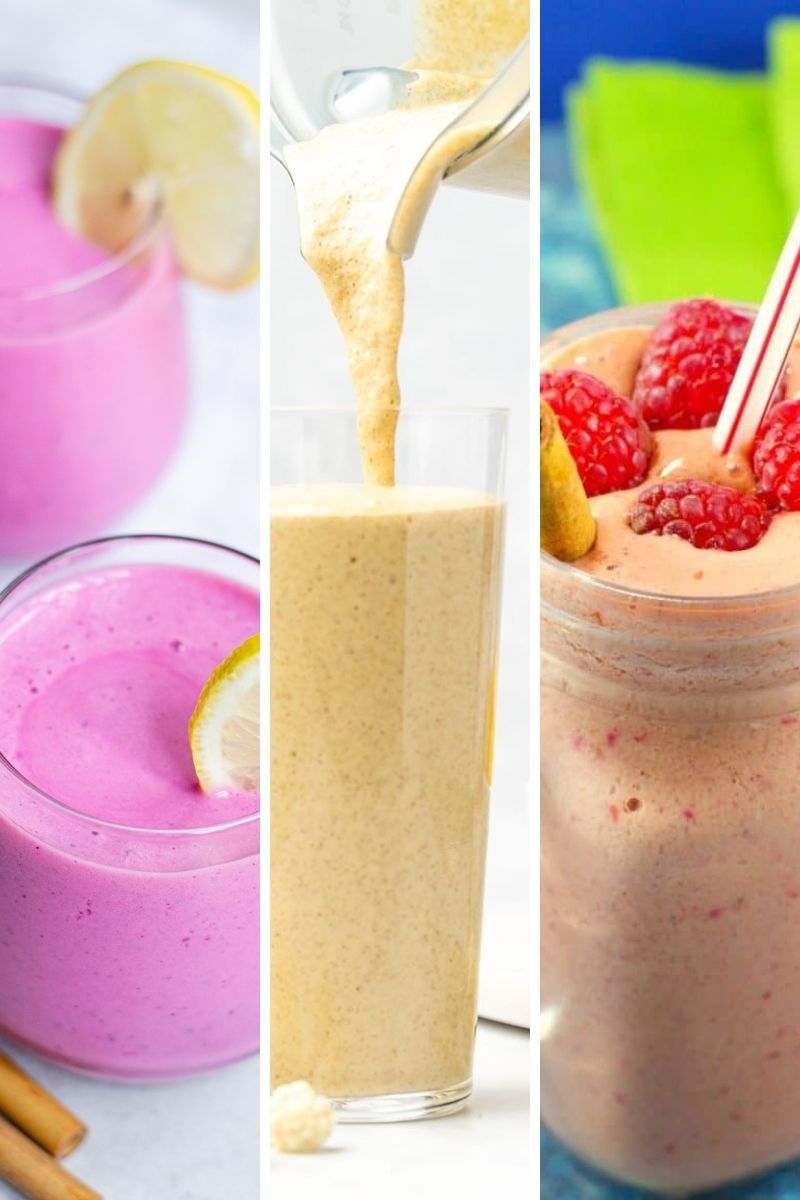 Most kids love a good frozen fruit smoothie but if you tell them that you made a healthy smoothie recipe, they refuse to touch it! The recipes below are all full of fruits but you can always sneak in some veggies. Spinach has very little flavor and hides well in a smoothie!
How To Make Smoothies
The best part about smoothies is that they are so easy to make. It's really difficult to mess them up. That being said, there are a few tips when it comes ot making a delicious smoothie recipe for kids! Check out our guide on How To Make a Smoothie for step by step intstructions and then try a few of the recipes below!
If you need more variety, take a recipe below and change it up. Here are some ideas for substitutions:
Milk – Try unsweetened almond milk, coconut milk, natural fruit juice or just water works well too
Frozen Fruit – Frozen banana, frozen blueberries, frozen strawberries, frozen mango, or frozen mixed berries
Fresh Fruit – You can always use fresh fruit, but it can be pricier than frozen. Healthy smoothies are a great way to use overripe fruit.
Protein (no protein powder) – Nut butter like almond butter, peanut butter powder, greek yogurt, coconut milk yogurt, or avocado. These add protein but they also make for a creamy smoothie!
Superfood Mix Ins – Hemp hearts, chia seeds, almonds, YourSuper powders
Fortunately, the kids have learned to love a variety of smoothies, so I have come up with a go-to list of healthy kid-friendly smoothies!
Dairy Free Smoothies For Kids
Dragon Fruit Smoothie
Look how beautirul this one is! And it is naturally colored with dragonfruit! Kids will love this one!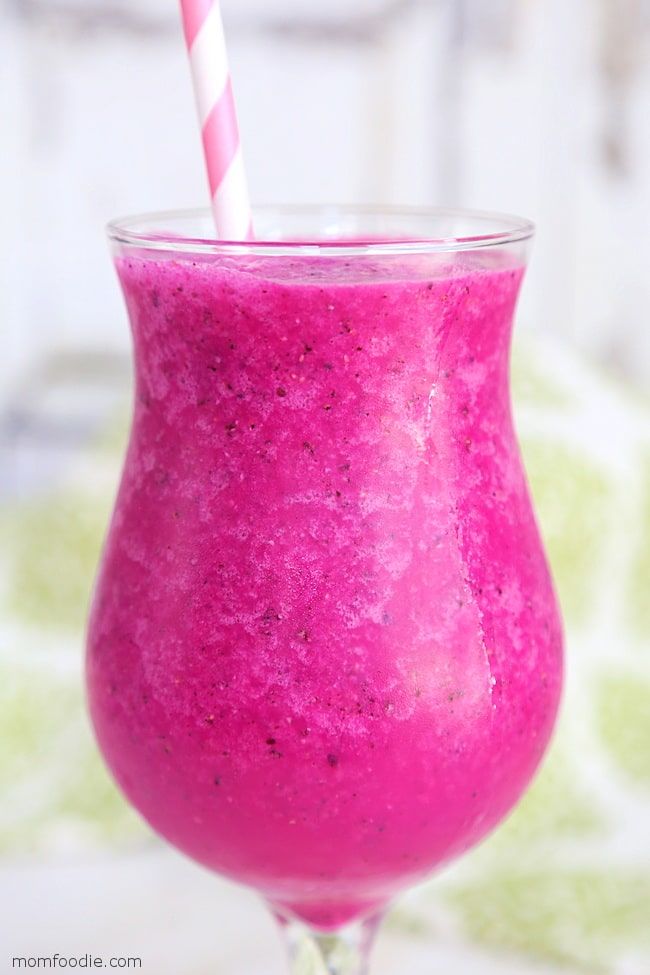 Get the recipe HERE
Easy Green Smoothie
This easy green smoothie is packed with greens but still tastes delicious thanks to the frozen fruits. A perfect introduction to green smoothies for kids!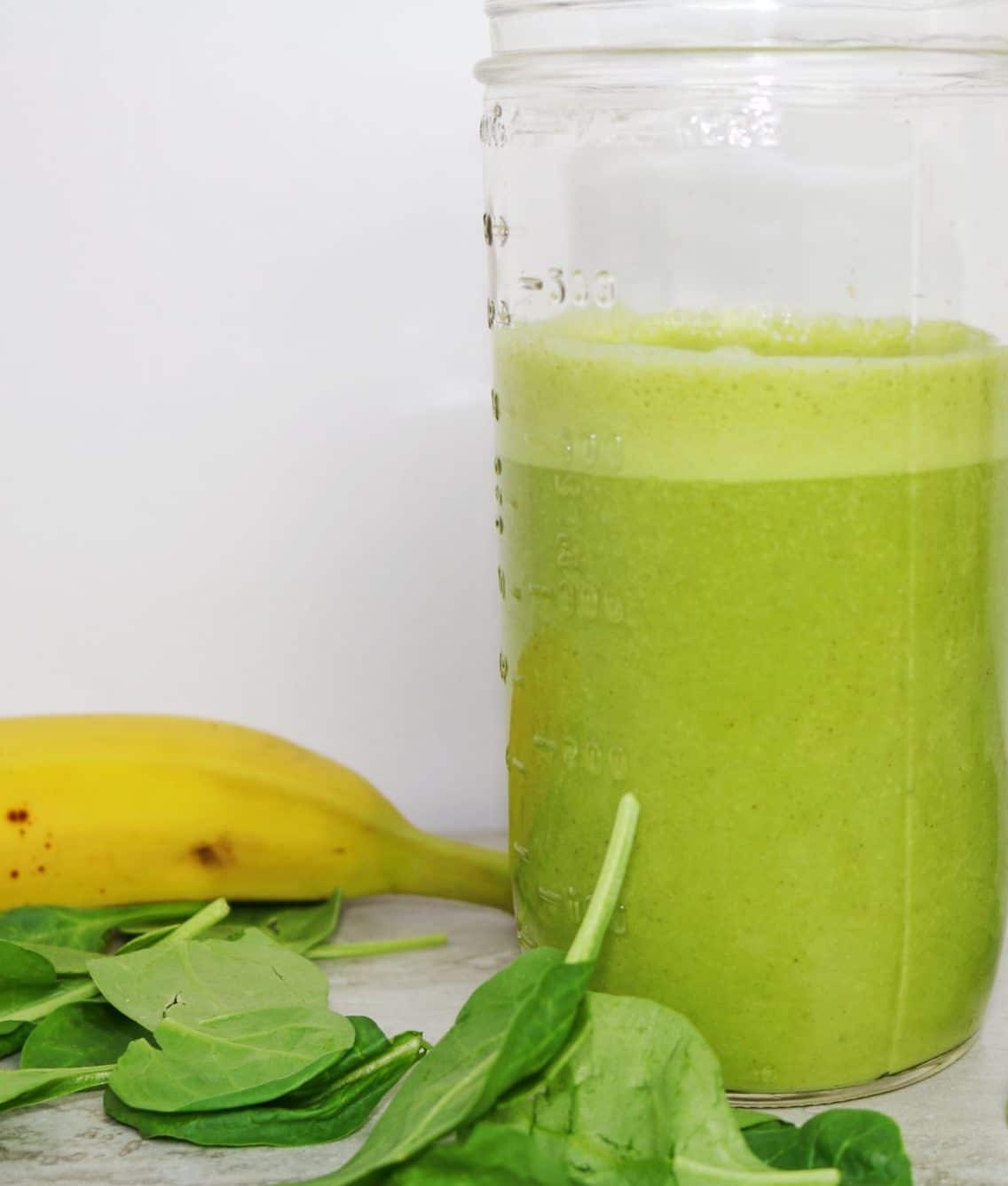 Get the recipe HERE
Chocolate Blueberry Smoothie
I still remember the blueberry milkshakes that Tully's used to sell. They were so good on a hot day and they just tasted like a burst of sweet blueberries. This smoothie recipe isn't a copycat recipe, but the bright blueberry flavors remind me of that milkshake. You have to try this one!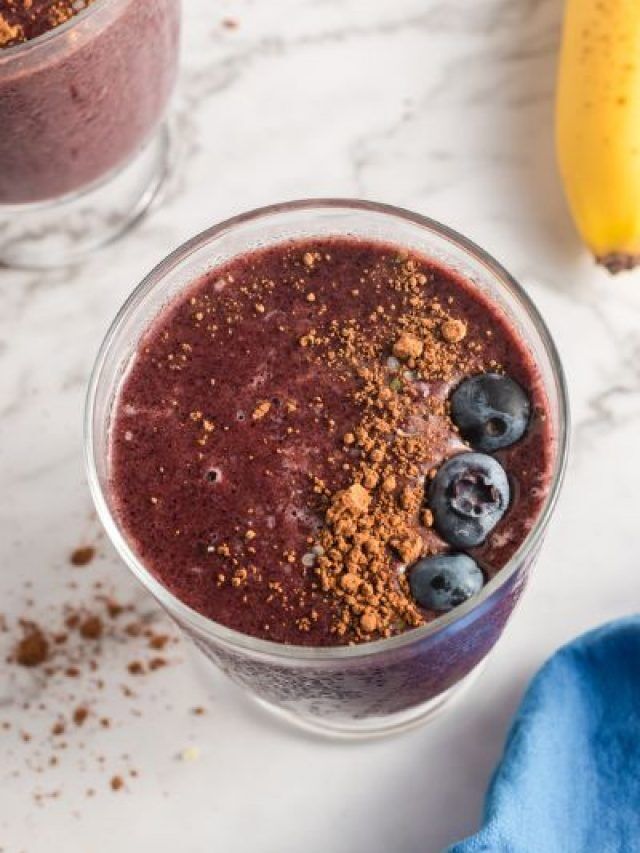 Get the recipe HERE
Cucumber Apple Smoothie
In addition to adding some delicious variety to your smoothie rotation, this smoothie is also an immunity booster! This is not your typical cucumber smoothie so try it today!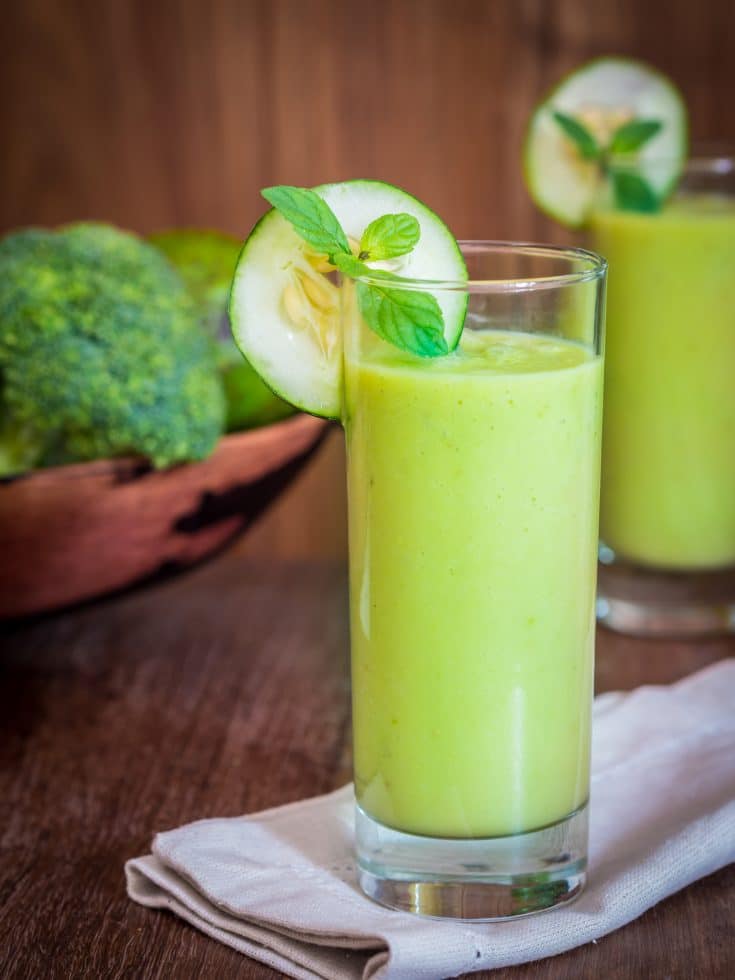 Get the recipe HERE
Orange Berry Spinach Smoothie
This delicious smoothie is a great way to start the day! With spinach and frozen fruits, moms and kids will love this one! If you're kids are new to smoothies, I would suggest leaving out the ginger, but it's always worth a try!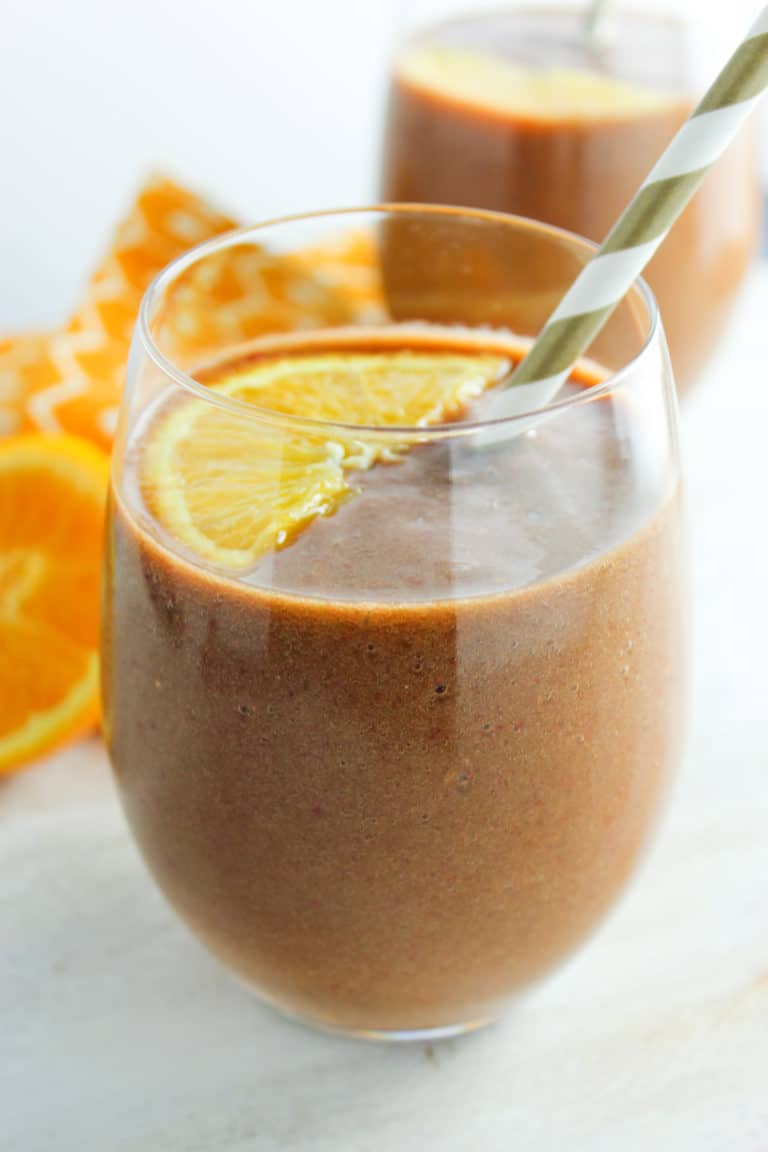 Get the recipe HERE
Showstopping Dragonfruit Smoothie
Use frozen dragonfruit to keep this healthy smoothie fast and simple! hemp hearts work great in this one to keep the vibrant color of the frozen fruit.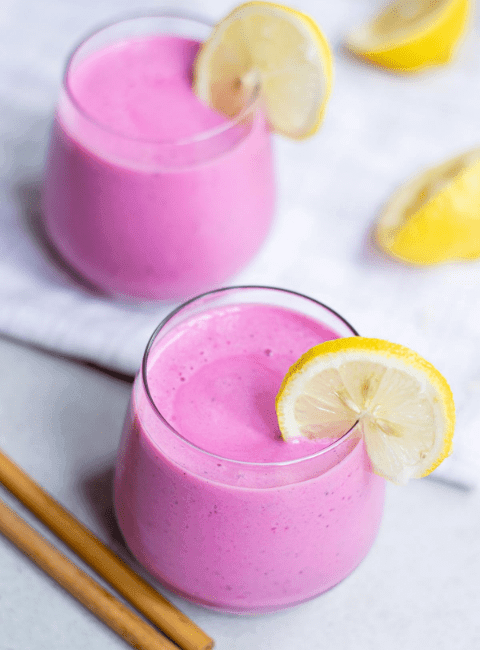 Get the recipe HERE
Spinach, Strawberry and Banana Smoothie
With frozen bananas and frozen strawberries, this smoothie is a kid favorite! They love it even though they know there is spinach in it…which is saying alot!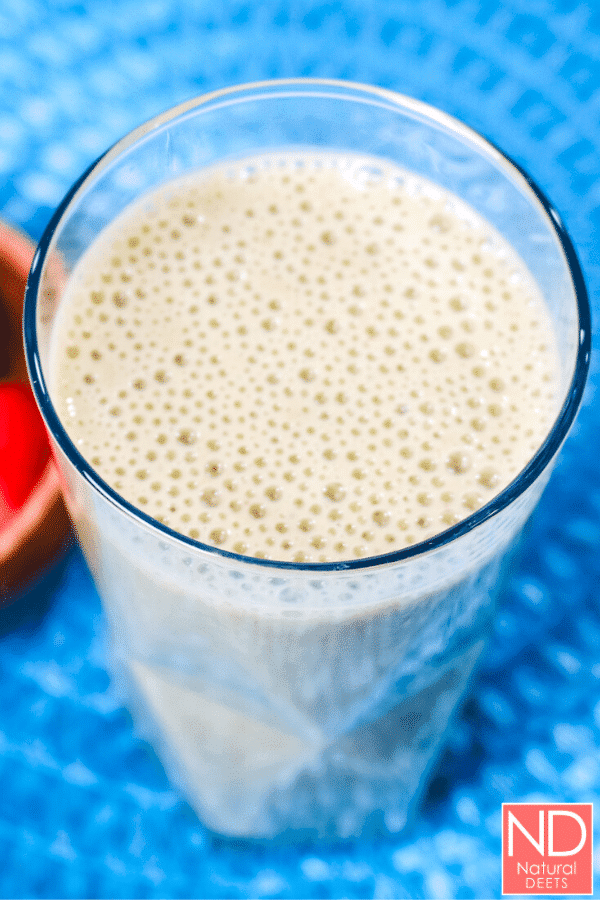 Get the recipe HERE
Vegan Carrot Cake Smoothie
Major points to this recipe for being different from any others I have seen! It is going to be for the kid with a more sophisticated palate, but I could definitely see my kids wanting to try this during fall and winter. And I'm sure I would enjoy it too!
Get the recipe HERE
Clean Eating Chunky Monkey Recipe
This recipe will quickly become a favorite! It tastes similar to a chocolate milk shake but uses ice in place of ice cream! There is a delicious caramel drizzle made with almond butter and maple syrup that take this delicious smoothie to another level!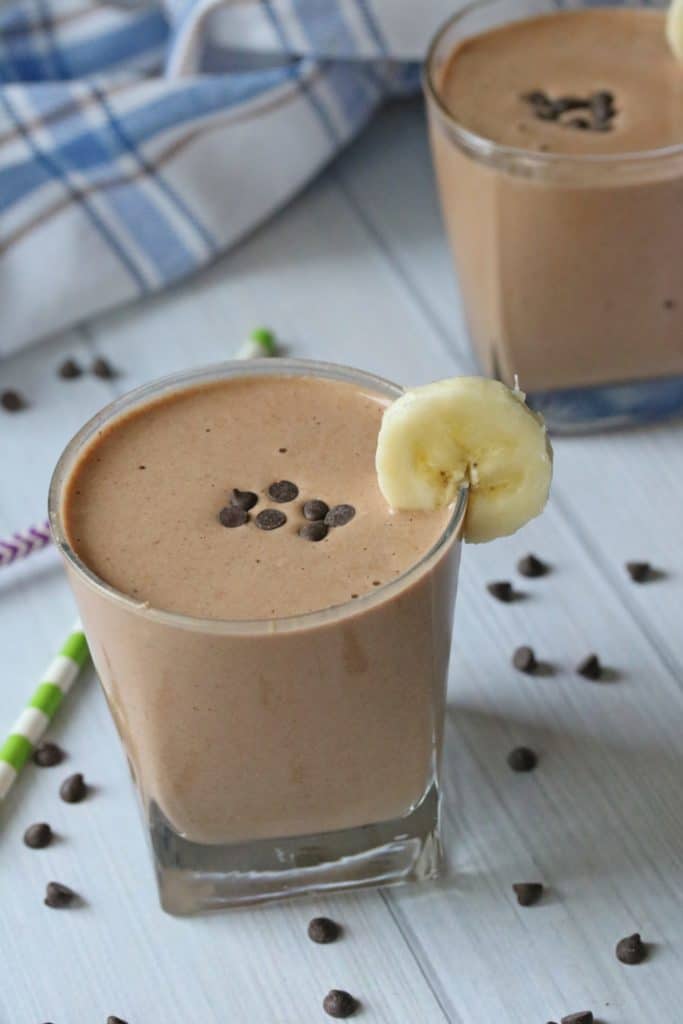 Get the recipe HERE
Pineapple Kale Smoothie
This pineapple kale smoothie is perfect, especially in spring and summer!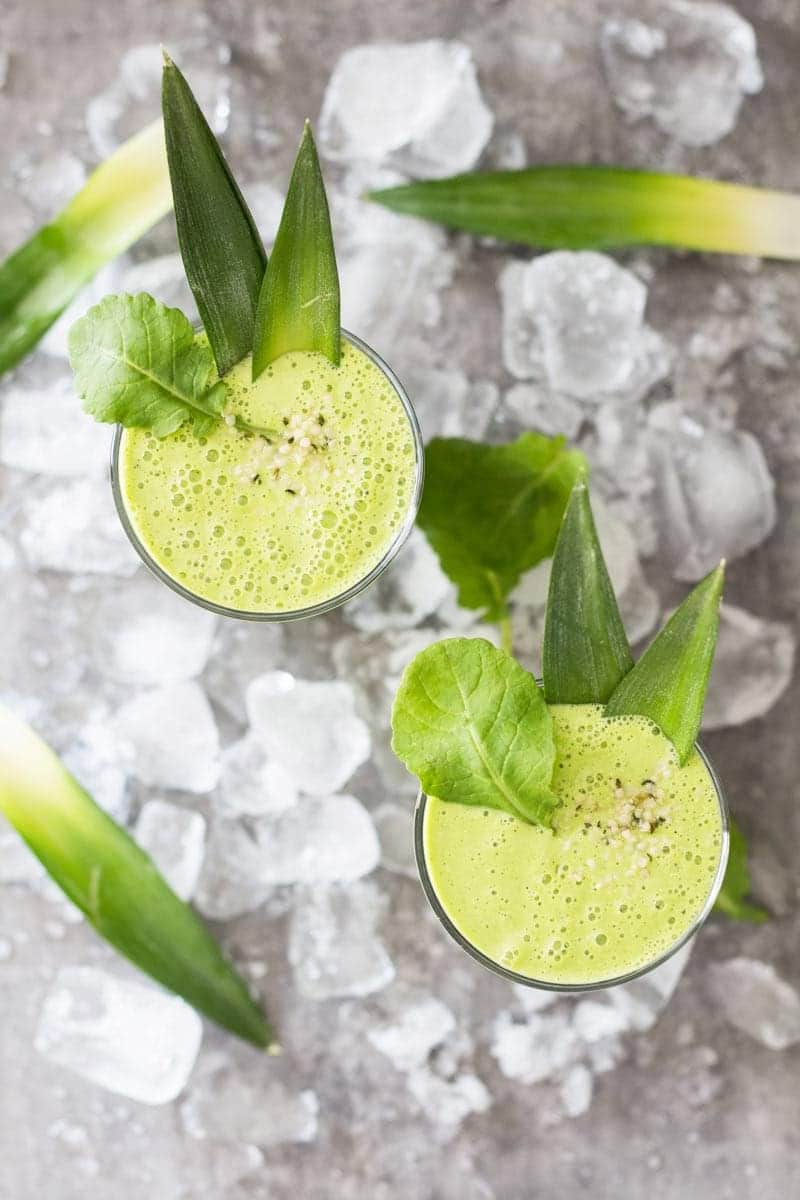 Get the recipe HERE
Rose And Raspberry Smoothie
Rose and raspberry smoothie to keep you energized! This beautiful smoothie is packed with vitamins. Luxuriously rich, yet only requiring basic ingredients.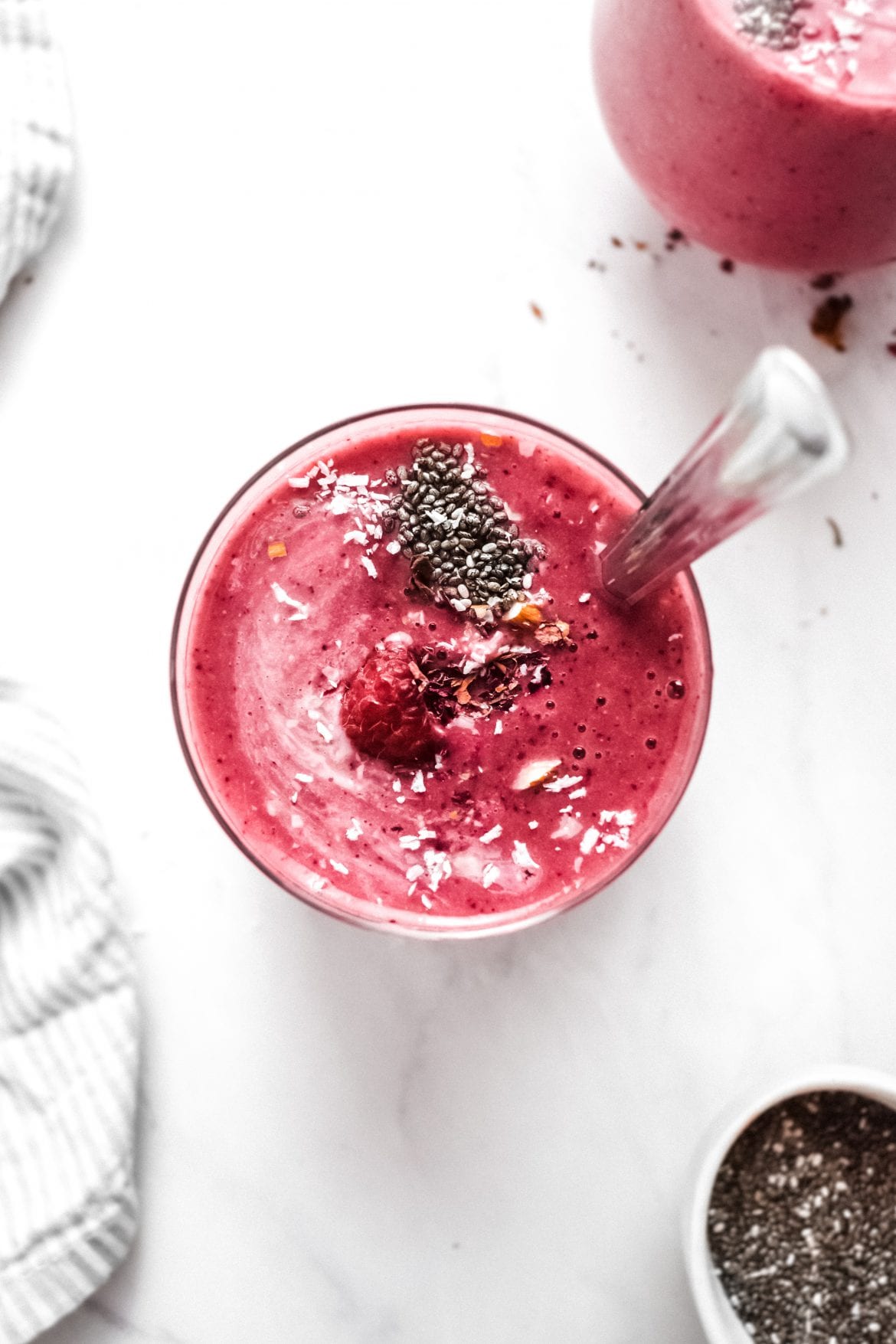 Get the recipe HERE
Tropical Cauliflower Smoothie
Sneak some cauliflower into your morning with this Tropical Cauliflower Smoothie! Made with cauliflower, almond milk, pineapple, mango and banana, it's a sweet way to enjoy this cruciferous vegetable! Perfect for meal prep!
Get the recipe HERE
Vegan Strawberry White Bean Smoothie
Here are two words you probably haven't heard in the same sentence: "bean smoothie". Or "strawberries" and "beans". We'd like to introduce you to this vegan strawberry white bean smoothie – and hope this fruit smoothie will blow your mind just as much as it did ours.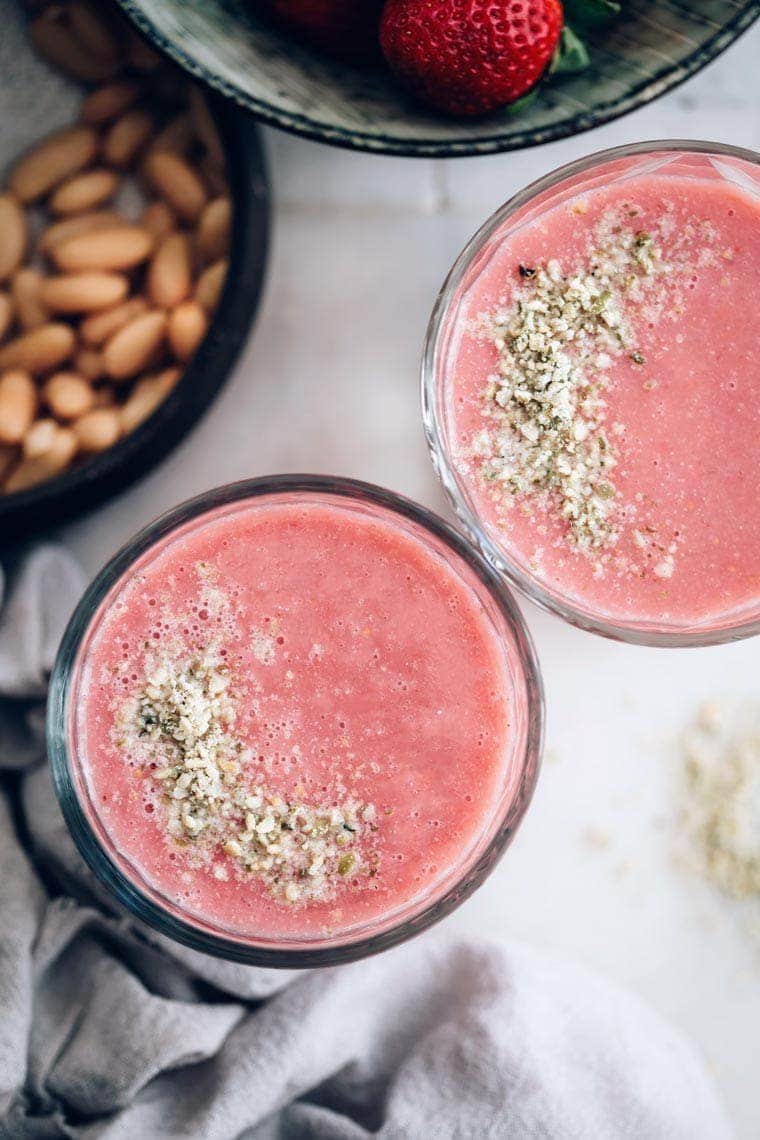 Get the recipe HERE
Chia Banana SMoothie
This tasty Chia Banana Smoothie is filled with budget-friendly and healthy ingredients. A banana yogurt smoothie makes a filling on-the-go breakfast or a perfect 3pm pick-me-up. A chia smoothie recipe so deliciously creamy and thick it could pass as a chia shake!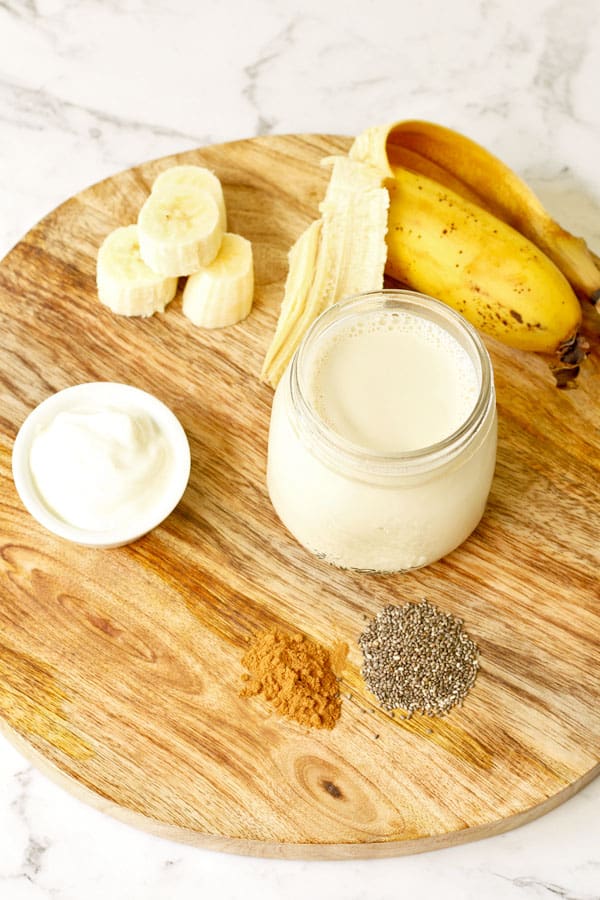 Get the recipe HERE
Chocolate Banana Smoothie
When I worry about whether or not the kids are getting enough nutrition, I turn to smoothies! And this Chocolate banana smoothie is a perfect one for the kiddos!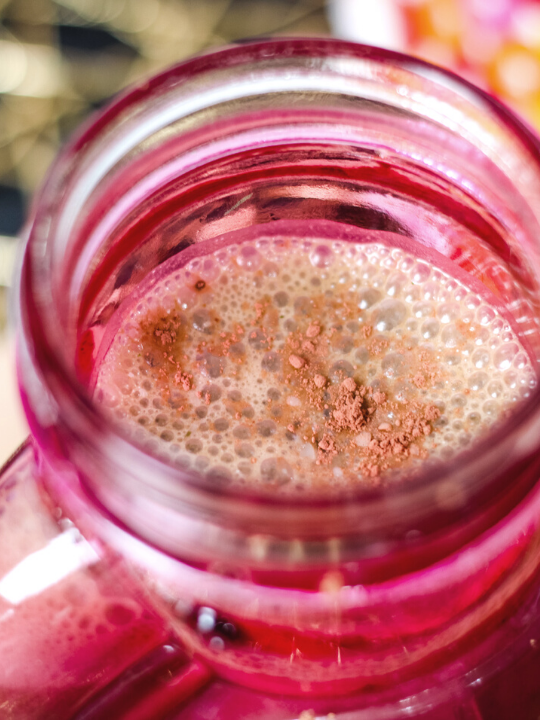 Get the recipe HERE
Tropical Smoothie Recipe
Whether you are looking for healthy and nutritious breakfast or a tasty treat, your family is sure to love this smoothie that has simple ingredients and incredible taste.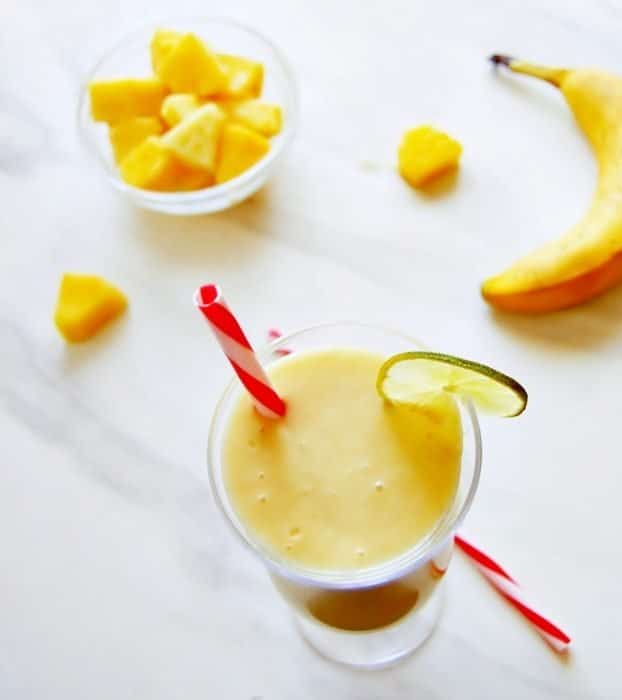 Get the recipe HERE
Chunky Monkey Smoothie
This smoothie will power your day in the most delicious way! You'll feel like you're having dessert for breakfast! It's creamy, chocolatey and nutritious! It requires five ingredients and whips up in minutes!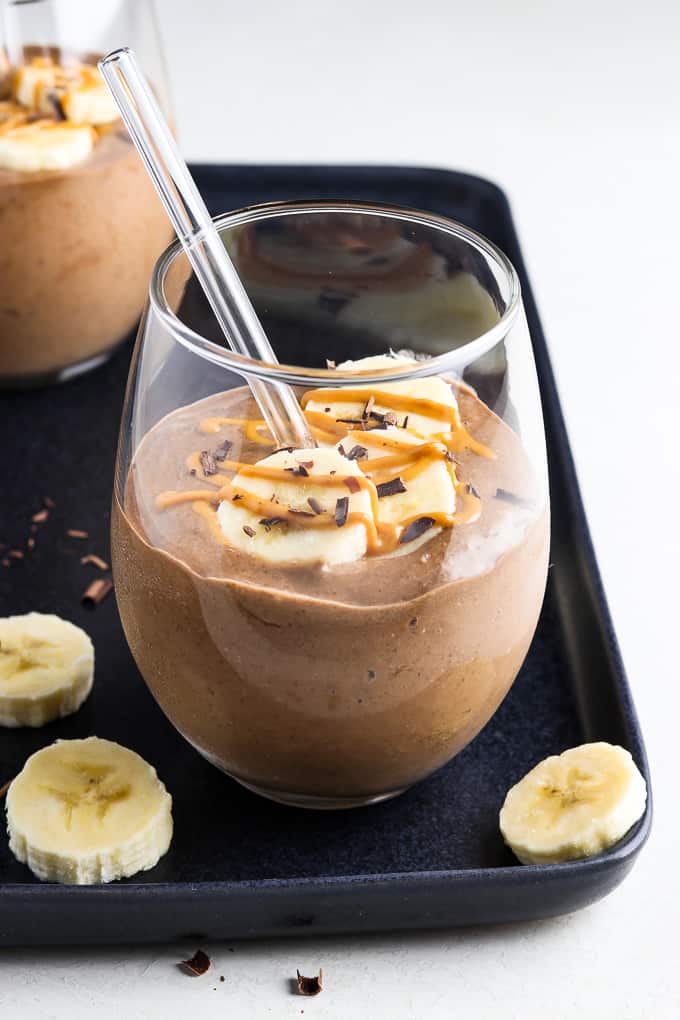 Get the recipe HERE
Banana Almond Milk Smoothie
Inspired by a sweet little coffee shop on the Puerto Rican coast, this wholesome banana almond milk smoothie with flax, vanilla, and a hint of cinnamon tastes like a milkshake yet is healthy and filling enough for a meal.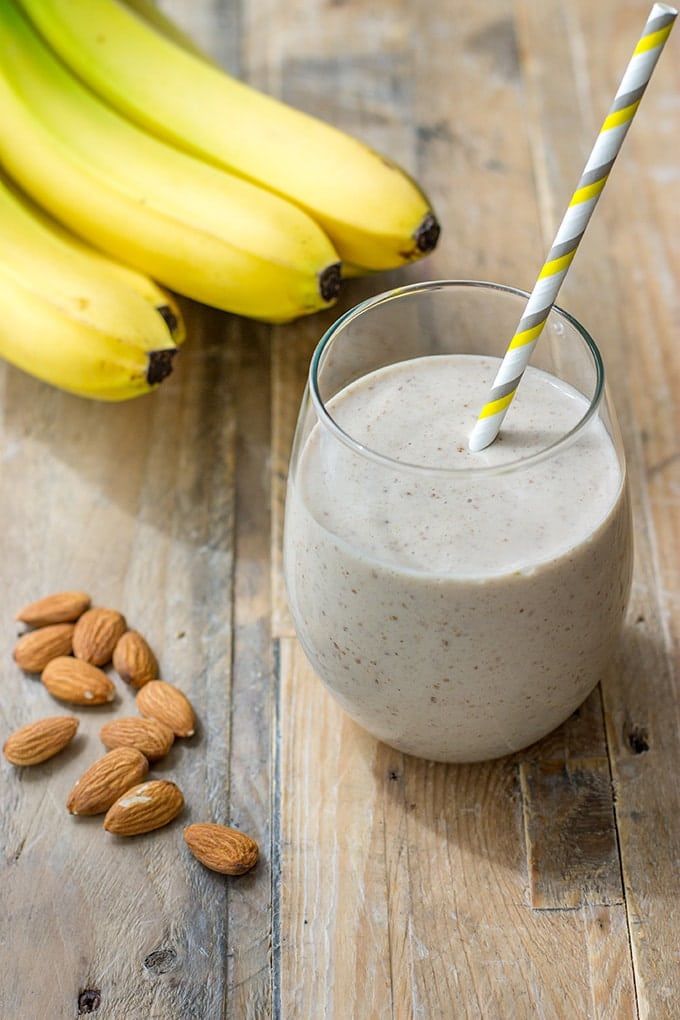 Get the recipe HERE
Cherry Berry Coconut Limeade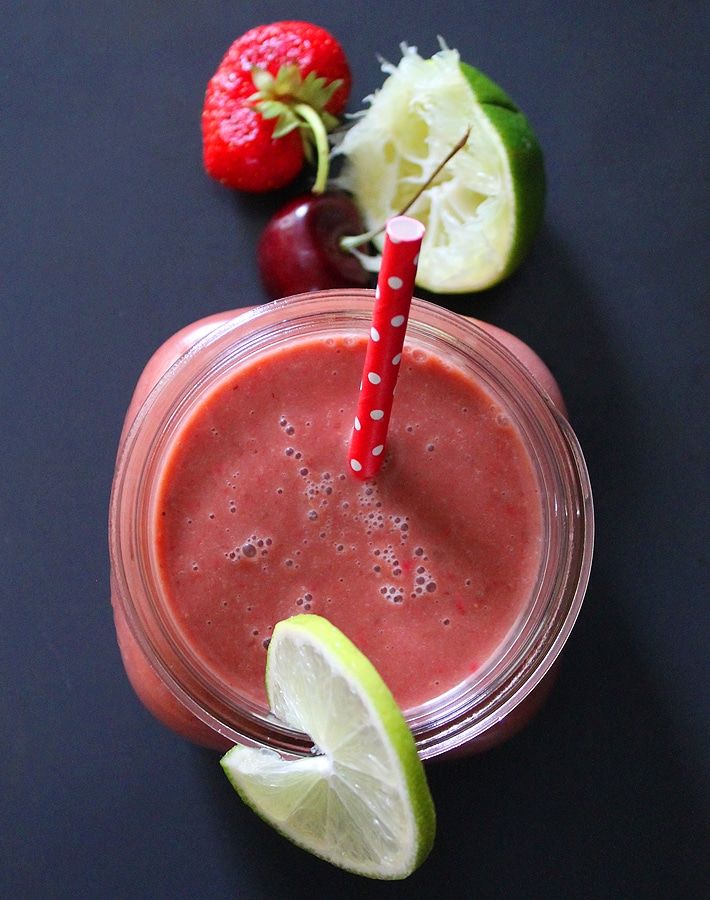 This Cherry Berry Coconut Limeade Smoothie give cherry smoothies a new twist.
Get the recipe HERE
Apple Cinnamon Smoothie
This Apple Cinnamon Smoothie is the perfect way to start a busy fall morning. With ingredients like almond butter, hemp hearts, chia seeds and rolled oats, this smoothie is filled with protein and healthy fats. The kids will be satisfied until lunch!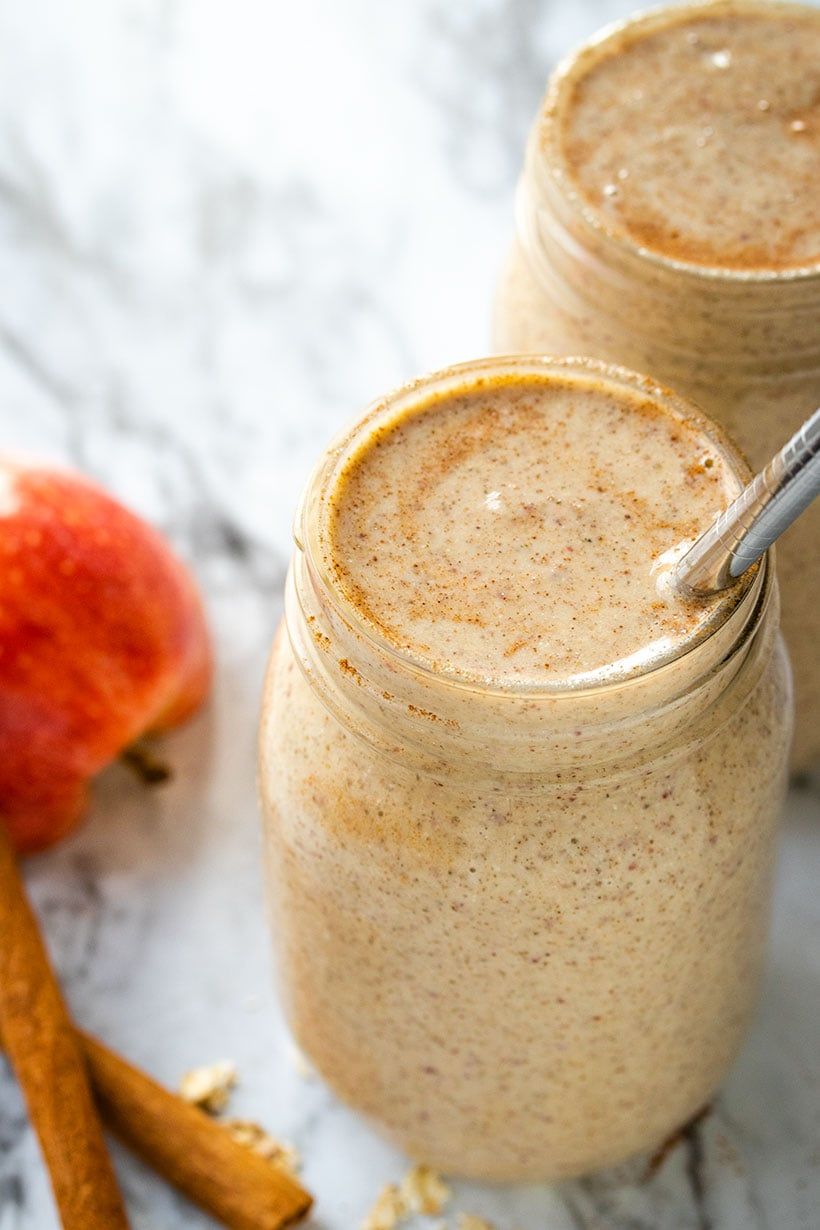 Get the recipe HERE
Strawberry Pineapple Smoothie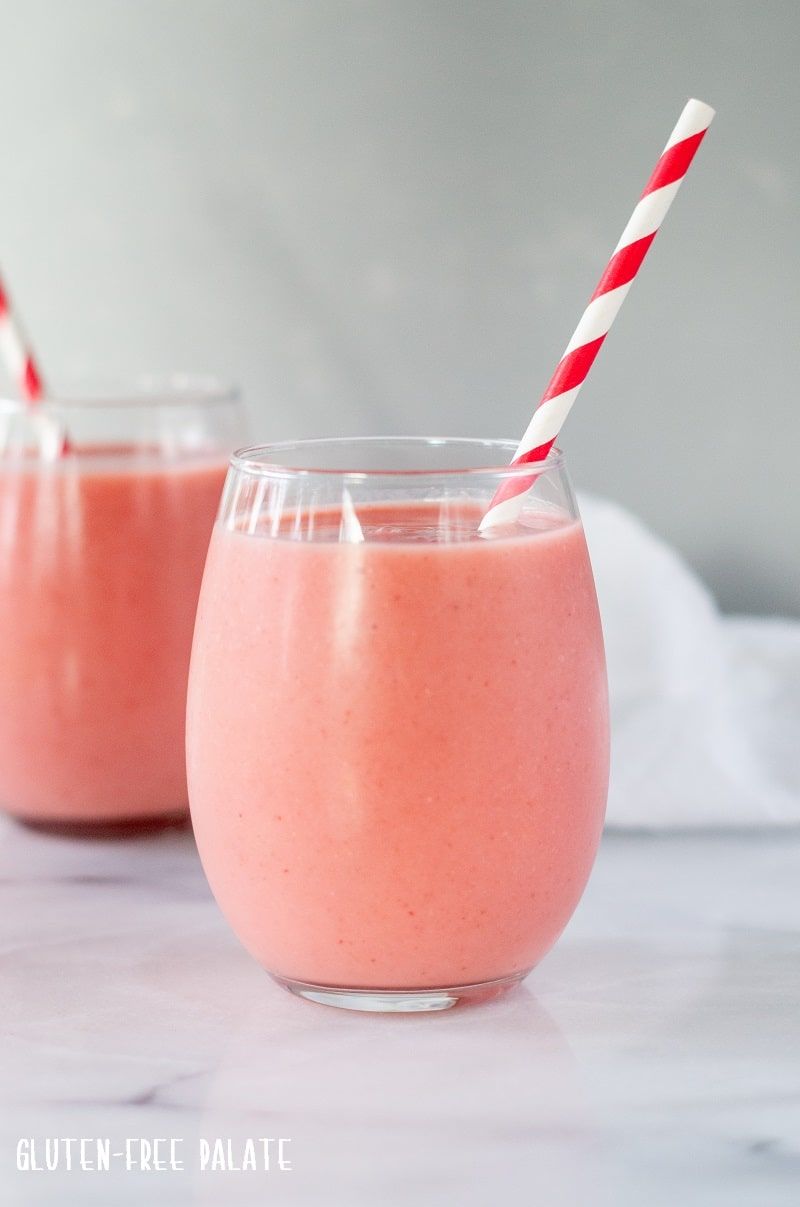 This recipe has 3 main ingredients and lots of add in options! Your kids will be happy to start thier day with this one!
Get the recipe HERE
Gut Healthy Thick & Healthy Creamy Chocolate Smoothie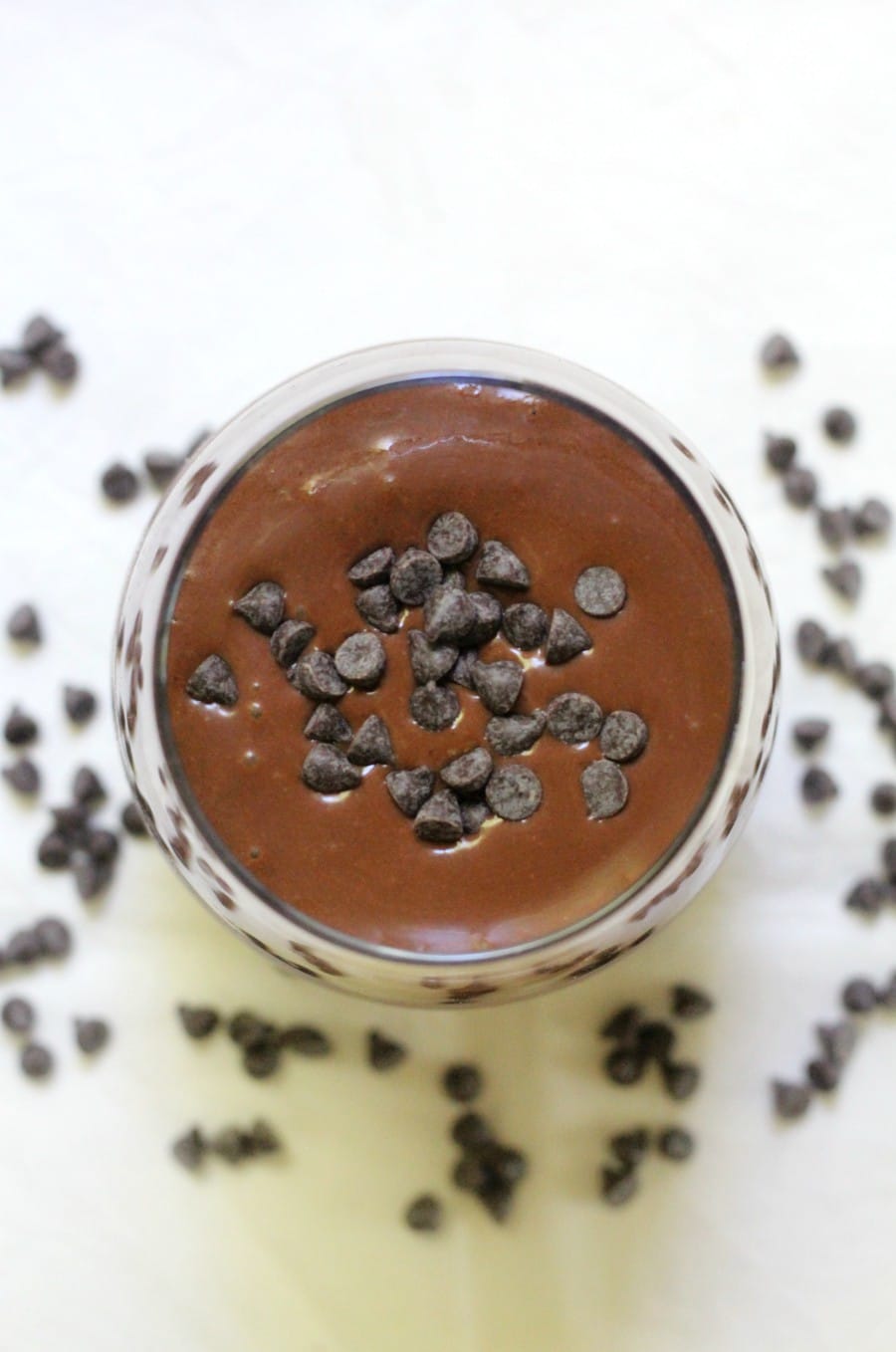 This Gut-Healthy Thick & Creamy Chocolate Smoothie will be your new go-to! Packed with probiotics, hidden veggie nutrition, is gluten-free, vegan, top 8 allergy and paleo-friendly!
Get the recipe HERE
Yogurt Smoothie Recipes
These delicious recipes all contain yogurt to make the smoothies creamier. Since we avoid dairy, I typically replace the yogurt with milk or just leave it out. But if you and your kids enjoy yogurt, these are definitely for you!
Yogurt is clean eating compliant as long as you buy the plain flavor and opt for organic or grass fed when possible!
Raspberry Gingerbread Smoothie
This delicious smoothie is a twist on a regular fruit smoothie. Switch it up this morning!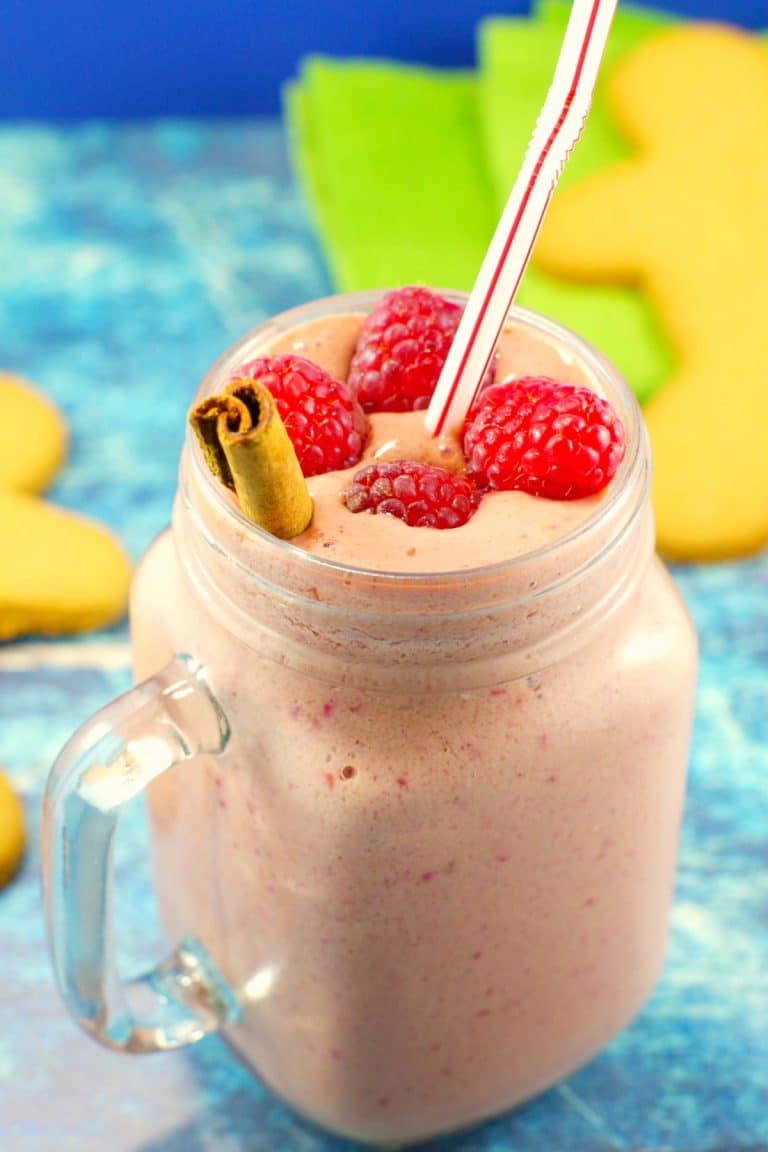 Get the recipe HERE
Blueberry Banana SMoothie
This blueberry banana smoothie is loaded with antioxidants and fresh blueberries and bananas. It's perfect for a hearty breakfast or snack!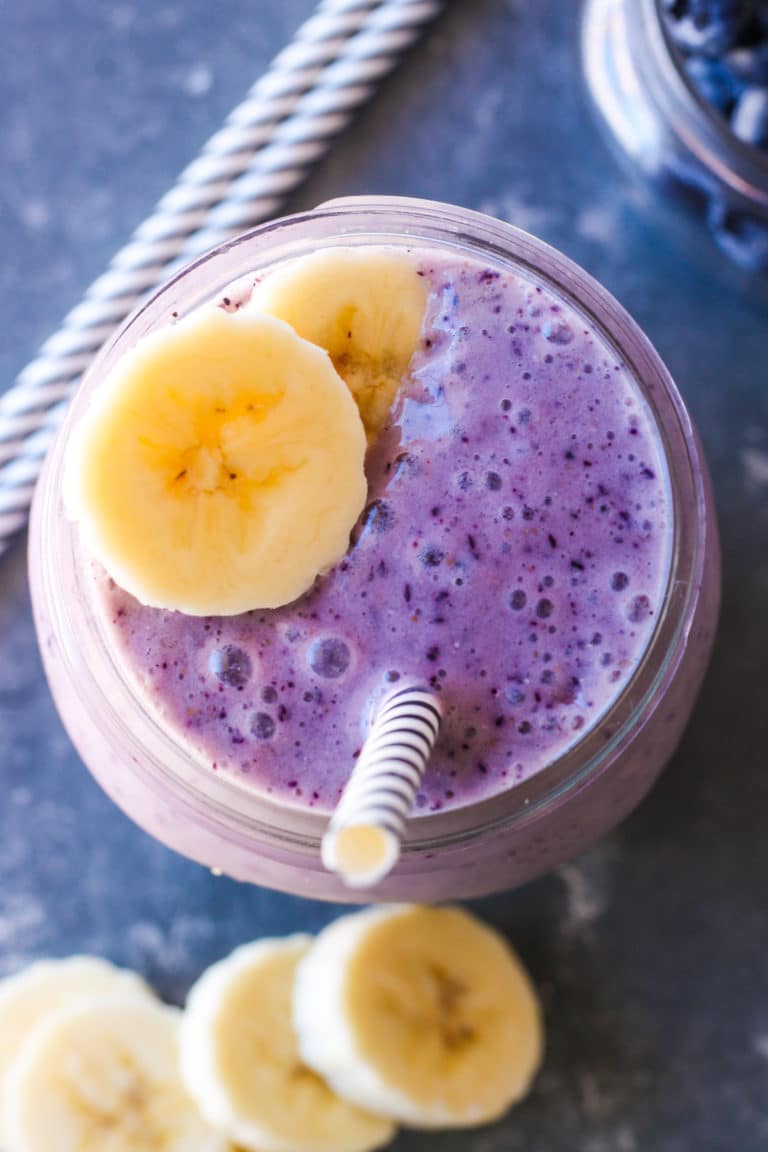 Get the recipe HERE
Pineapple Cherry Smoothie
Delicious pineapple cherry smoothie recipe made with frozen pineapple, cherries, kale, almond milk, yogurt, and vanilla extract. A tasty and refreshing treat for kids or grown-ups!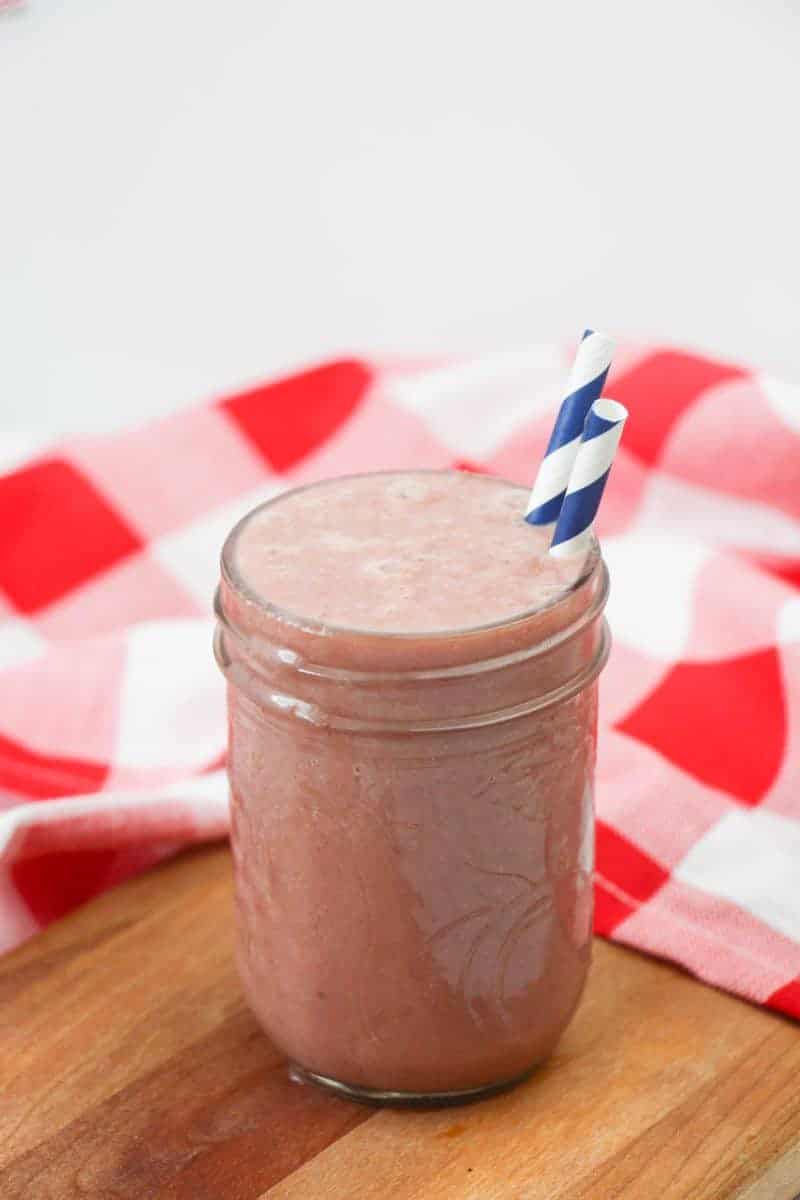 Get the recipe HERE
Popeye Smoothie
Tell the kids that this delicious smoothie will make them strong like Popeye! Then let me know if it works!! Haha!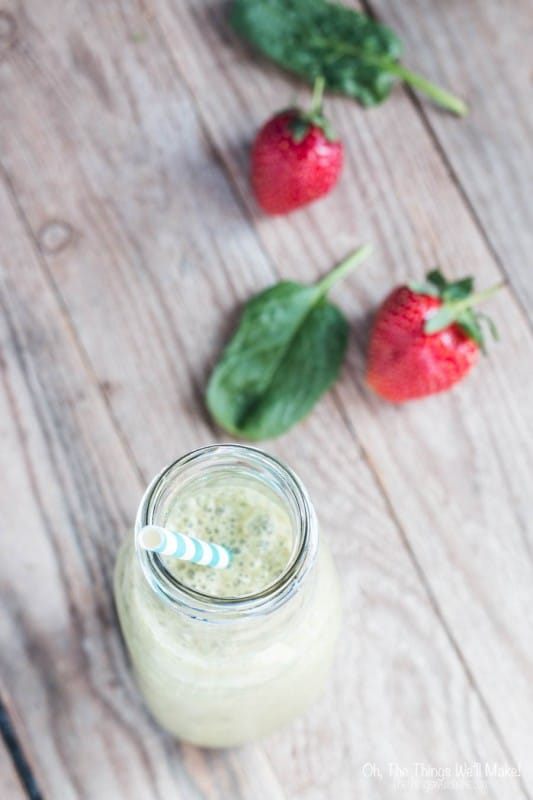 Get the recipe HERE
Creamsicle Smoothie
Remember those creamsicle popsicles when we were young? Well this smoothie is a much healthier version! The kids are sure to love this one!
Get the recipe HERE
Pineapple Banana Smoothie
This tropical smoothie is perfect for spring and summer when we all start heading outside. The kids will love sipping on this tropical drink among the adults!
Get the recipe HERE
Here are even more smoothie recipes to try!
Good Morning Tropical Smoothie with Spinach

By