Desserts can turn a meal into a celebration! These 30 clean eating desserts are no exception.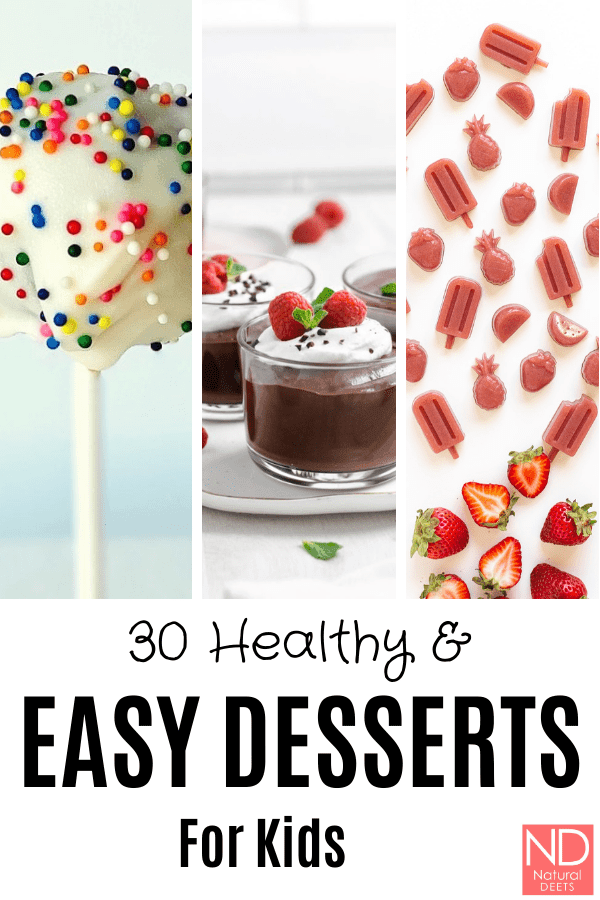 Getting kids excited about eating healthy starts with finding things that your kids love and tweaking them just a bit to make them healthier. Sometimes a good first step is just replacing refined sugars in desserts!
These desserts are all dairy-free and refined sugar-free and most are gluten-free. They make great dairy free snacks for kids. If you need even more ideas, be sure to check out these 14 Snack Recipes Kids Can Make and 27 Healthy Kid-Friendly Smoothies.
And for all you chocolate lovers…there are a ton of options!
30 Easy Dessert Recipes for Kids
Desserts can turn a meal into a party! These 30 easy dessert recipes will make you the star of the party! Even picky eaters will be excited to try these.
Easy Dessert Recipes For Kids
Which recipe are you going to try? Is it the chocolate muffins or the fruity gummies?
Whatever you choose, the kids are sure to love it!
Here Are A Few Other Healthy Kid-Friendly Snacks To Try:
By