Baked Oatmeal Cups are a delicious and healthy grab-n-go breakfast or clean eating snack any time of the day. These tasty muffin cups are packed with whole grain oats, bananas, and chocolate chips.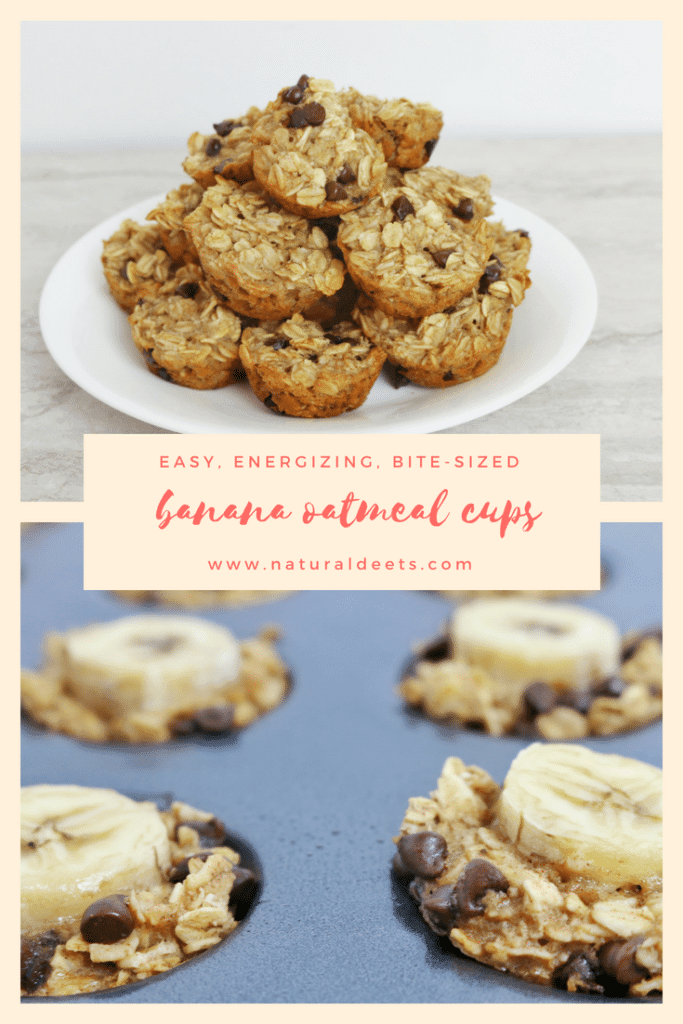 If there is one food combination that anyone can enjoy, it is bananas and chocolate! I could eat chocolate covered bananas every day.
If you try hard enough, you can even justify it because bananas are fruits! Every Sunday, I bake a few batches of strawberry muffins to make breakfast easy.
When I came across this recipe for baked oatmeal muffins, I knew I had to give it a try! Baked oatmeal cups have become a regular in the rotation.
Baked Oatmeal Cups – the recipe source
This baked oatmeal recipe is from a book called Whole Food Energy by Elise Museles. I bought this a while back because the recipes promised to give you more energy.
Having two young kids and a full time job, I'll take all the energy I can get! I drink green smoothies every morning because they get me going, but I needed more to get me through the day.
I make these baked oatmeal cups for my husband and myself. The kids pick out the chocolate chips, but they don't like the oatmeal part. That's okay, more for us!
In fact, I would not consider this book kid friendly. The reviews had many people talking about how their kids love the recipes, but honestly, unless your kid is really into healthy foods, these recipes might be a little mature for their taste buds.
How to make baked oatmeal muffin cups
This Banana Chocolate Chip Baked Oatmeal Cups recipe is so easy to make. It takes about 10 minutes to throw together and another 25 minutes to bake. After that you are set for the week!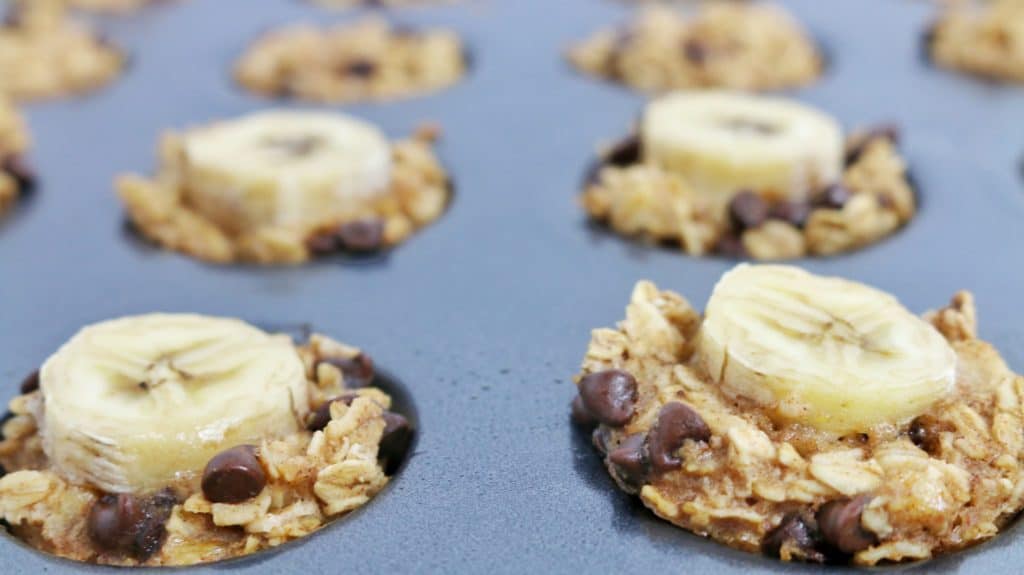 Give this baked oatmeal cups recipe a try, and let me know what you think!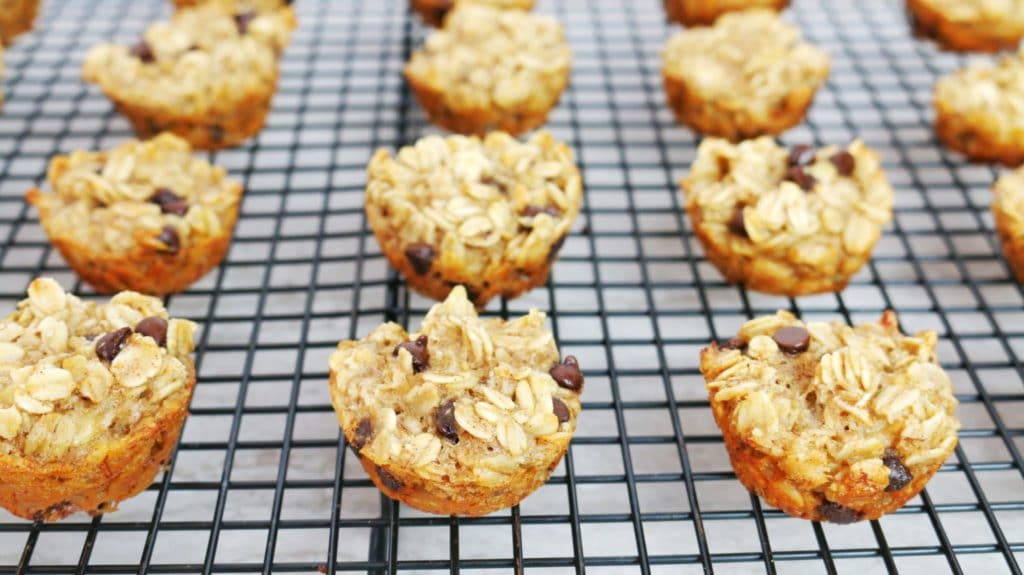 The Recipe (from Whole Food Energy):
---
Banana Chocolate Chip Baked Oatmeal Cups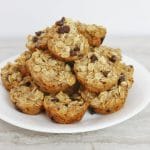 2 Cups rolled oats
1 teaspoon baking powder
1/2 teaspoon Salt
1 teaspoon ground cinnamon
2 Tablespoons coconut oil
1 mashed banana
1 cup Nut milk (almond or cashew)
2 Tablespoons Maple Syrup
1/2 cup chocolate chips (I use Enjoy Life)
Sliced Bananas as a topping (optional)
Preheat oven 350 degrees. Grease the muffin pan with coconut oil or a spray oil
Combine oats, baking powder, salt and cinnamon in a large bowl
In a separate bowl, combine the coconut oil, mashed banana, almond milk and maple syrup
Add the wet ingredients to the dry ingredients and mix to combine. Add the chocolate chips and stir well
Pour the mixture into the prepared muffin pan and add sliced bananas to the tops of each oatmeal cup before baking
Bake for 22-25 minute until the cups are a golden brown. Eat immediately or store in the refrigerator for 2 days or in the freezer for up to 1 month. Reheat before serving (or eat cold!).
By