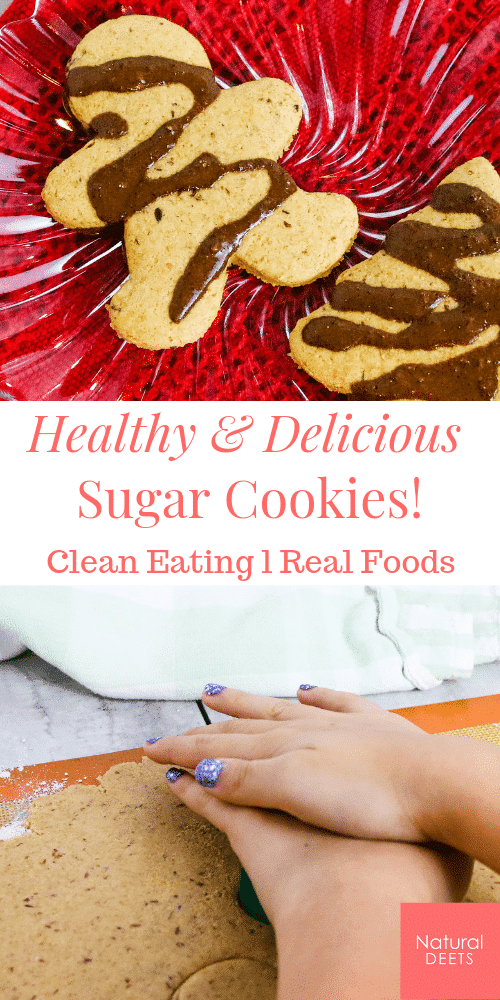 You know those delicious, sweet cookies that seem to appear everywhere around the holiday season? Delicious! But full of processed sugar. Well, these healthy sugar cookies are so good that you won't miss the real thing!
Traditional sugar cookie recipes are made up of almost one-third of sugar. That is a lot of sugar! And let's be real….you know we aren't eating just one.
This recipe uses raw honey and a few drips of lemon essential oil in place of the sugar. It also uses a blend of white whole wheat flour and spelt flour in place of all purpose flour!
And as an added bonus? This is a clean eating sugar cookie recipe, so enjoy…without any of the guilt. 😉 In fact, have 2, or 3!
Healthy Sugar Cookies
Traditional sugar cookie recipes are full of sugar! It's hard to fault them since sugar is in their name, but this is the first year my kids tried a real one and they are hooked.
So when they asked me to make a Christmas sugar cookie recipe, I knew had to try to clean it up before they got to it!
We have been living the clean eating lifestyle for about 5 years now and I wasn't about to start feeding them straight sugar. Trust me, there would be no going back!
…and that's how these healthy sugar cookies were created.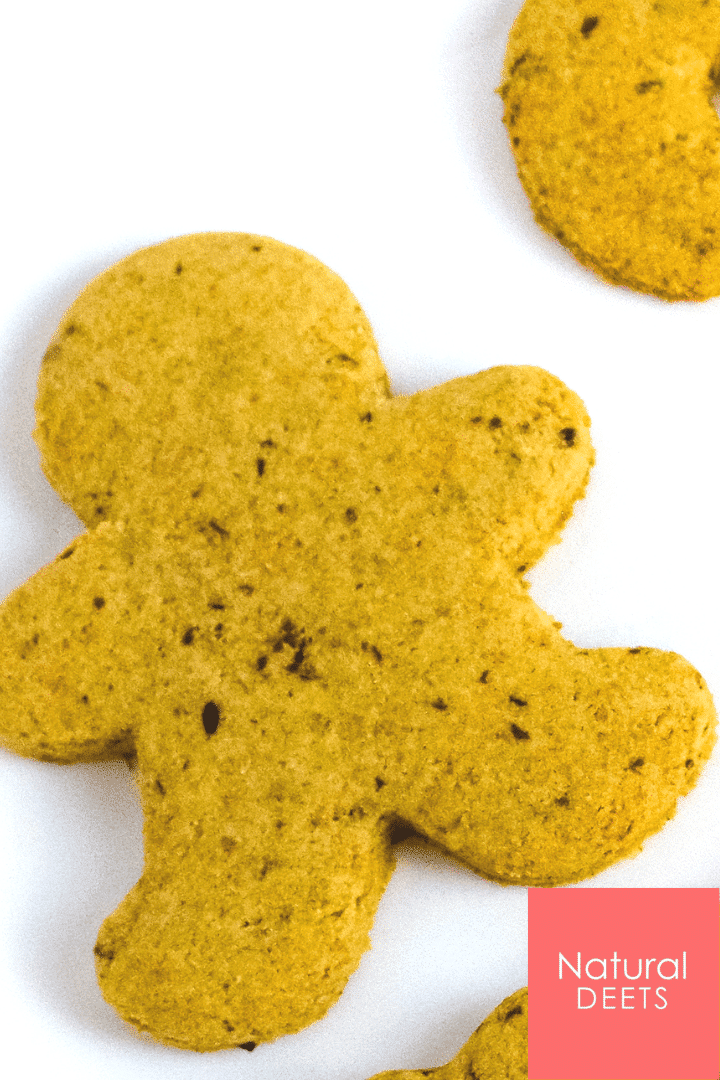 You wouldn't believe how hard it is to find a clean eating sugar cookie recipe. So that meant we needed to create our own. Remember…our kids avoid dairy and eggs, so that makes it difficult, because the egg is what gives the cookie a chewy texture.
The healthy cookie recipe that we came up with was so easy and so delicious! I added 3 drops of lemon essential oil for an added burst of flavor and it did not disappoint.
The lemon flavor was so mild and delicious that I prefer these cookies with no frosting. Of course, the kids preferred the chocolate frosting!
Should Sugar Cookies Be Hard or Soft?
This is a matter of personal preference. Traditional sugar cookie recipes are going to make harder cookies just because you need to be able to roll out the dough to cut shapes. It is also easier to spread the icing on a hard cookie. If the cookie is too soft, it may start to crumble when you spread the icing.
However, in the last few years, I have started to see soft sugar cookies in bakeries. With soft sugar cookies, you will generally see more of a drop cookie shape with the icing drizzled over the top. The icing may be holiday colors, to make up for the fact that they can't be rolled and cut into Christmas shapes.
Personally, I love soft cookies, so I enjoy both types. This healthy sugar cookie recipe will produce a hard cookie becuase we are going for the fun holiday shapes!
Why Did My Sugar Cookies Spread?
Now this is a tricky one. The hardest part about sugar cookies is working with the dough while it is still cold. Trust me, you will be tempted to let it warm up because it can be tougher to roll out when it is straight out of the fridge.
However, it is necessary to keep the butter cold, or the cookie will likely spread when baking, as the butter melts. I know we all love butter, but it can also contribute to a spread cookie if you add too much. It needs to be just the right ratio!
On the opposite end, you don't want to add too much flour either. This will result in a crumbly dough that may break in to crumbs when you try to roll it out. Just stick to the recipe and you will be fine!
How Far In Advance Can I Make Christmas Cookies?
Typically, cookies can be made 4-6 weeks in advance and frozen in airtight containers. However, here's the thing with this recipe…since we are using a flax egg and dairy free butter, it only lasts about 3 days before the texture changes.
I have never tried freezing them, just becuase they never last long enough to freeze (we eat them!) but I would imagine they will freeze nicely. Just be sure to give them away as soon as possible.
I will try freezing them this year to see how it goes. Let me know if you have tried it!
Eggless Christmas Sugar Cookie Recipe
Along with being healthy sugar cookies, this easy cookie recipe is also dairy and egg free! We used a flax egg in place of a real egg. As a result, there is some flax in the cookie too (always a good thing). So lets get started!
Healthy Cookie Recipe Substitutions:
White Flour – I used a blend of White Whole Wheat Flour and Spelt flour. It is possible to use all White Whole Wheat but the Spelt flour helps to add a fluffier texture.
White Sugar – I went back and forth on this one between honey and maple syrup but I am glad I chose honey. It was just enough sweetness and still allows the lemon flavor to shine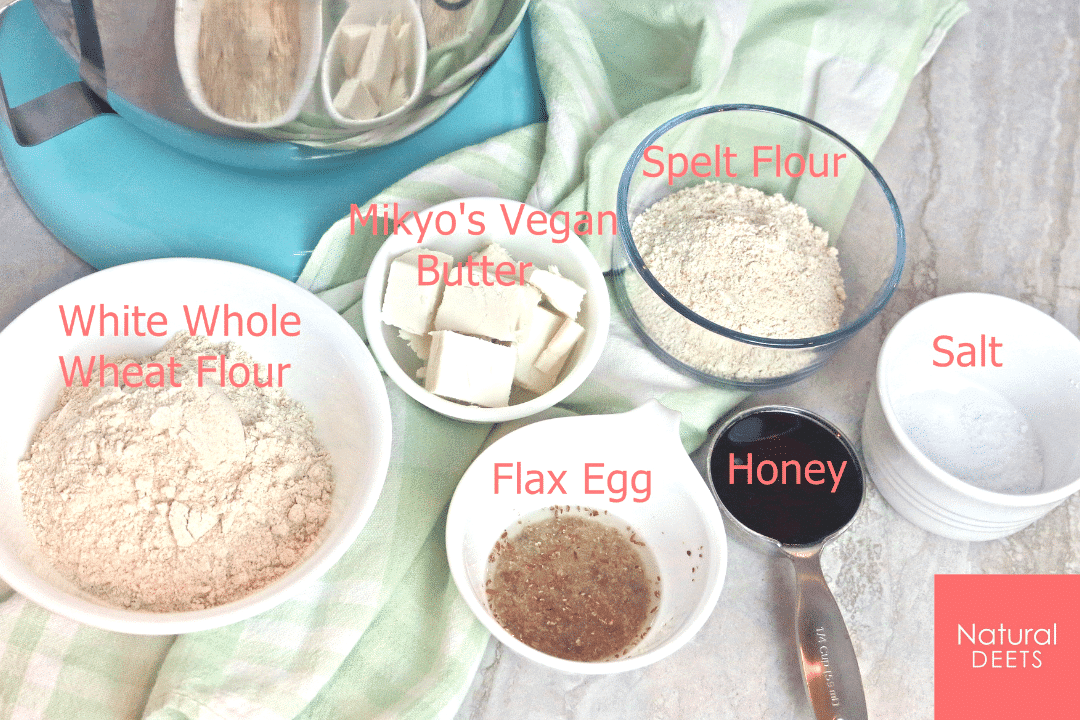 Lemon Zest – I don't like to use fresh lemons because I don't think they ever have enough flavor. This was my first time cooking with essential oil and I might be hooked. Just 3 drops and there was so much flavor!
Easy Christmas Cookies too!
One last note and then I'll get to the healthy sugar cookies recipe! These cookies are so much fun to make with the kids. I love making cookies around the holidays and I would be lying if I said I didn't miss it a little since we started eating clean.
Traditional cut-out sugar cookies were just out of the picture. This recipe for healthy sugar cookies gives us a chance to bake and experiment together.
The kids cut the cookies and my daughter topped them with clean eating chocolate frosting.
How To Make Sugar Cookies – Easy Cookie Recipes for Kids
Like I mentioned earlier, this recipe is so easy, that the kids can get involved too! In fact, I encourage you to grab the kids and have them help!
Step 1: Start by whipping the honey and butter in a stand mixer. You could also use a bowl with a hand mixer, if that's what you have. Just make sure it is fully incorporated.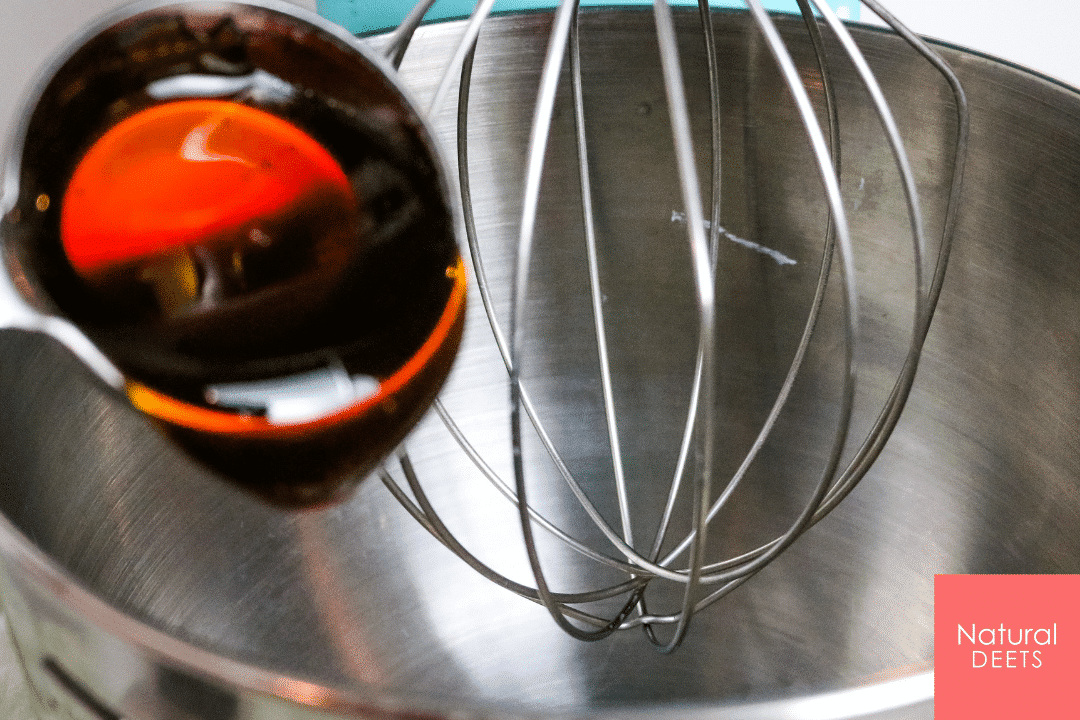 Step #2: Add the flax egg and lemon essential oil. The essential oil is optional, but I loved how it added an extra layer of flavor! I only used 3 drops and you could still taste the lemon.
Step #3: Add the remaining ingredients and mix well
Step #4: Put some flour on a hard surface, then place the dough on the flour. Knead the dough for a minute, or less. In this case, you are only kneading to keep the dough in a ball form. Don't over knead or the butter will start to melt!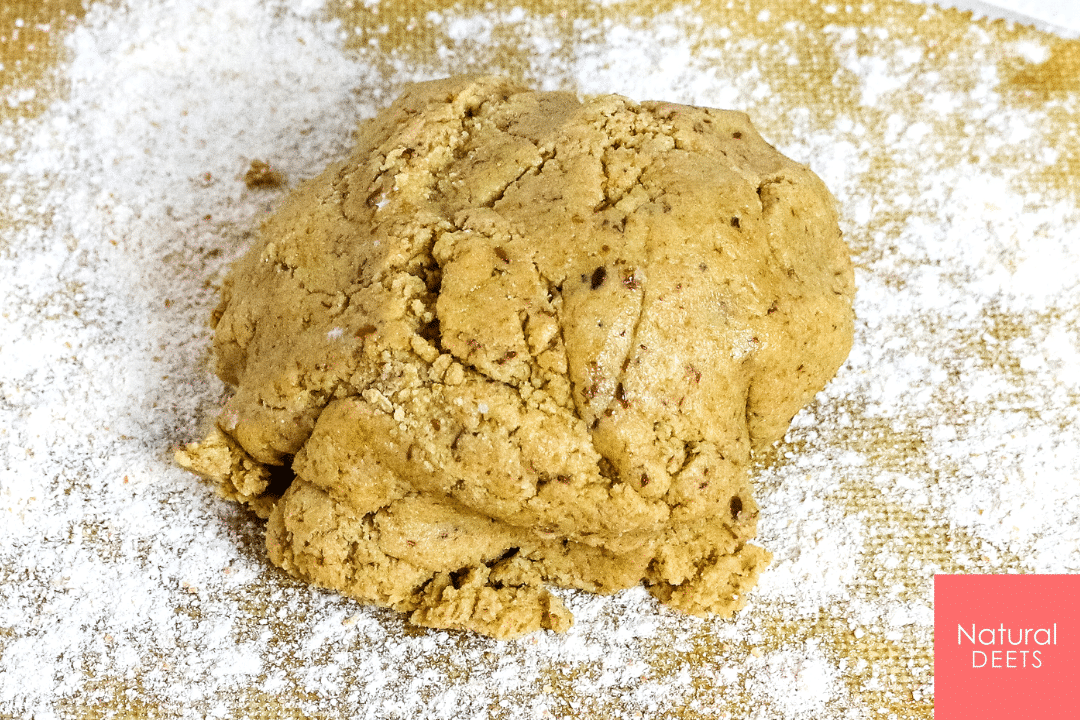 Step #5: Roll out the dough between 2 pieces of parchment paper to about 1/8 inch thick. Cut out the shapes using cookie cutters. Gently lift each cookie and place it on a lined baking sheet. It is easiest to lift the cookies off the parchment paper using a spatula.
If your dough is becoming too soft and hard to work with, roll it into a ball and place it in the fridge for 30 minute – 1 hour. This will help to firm the dough. Also, in between batches of cookies, keep the dough in the fridge until right before baking.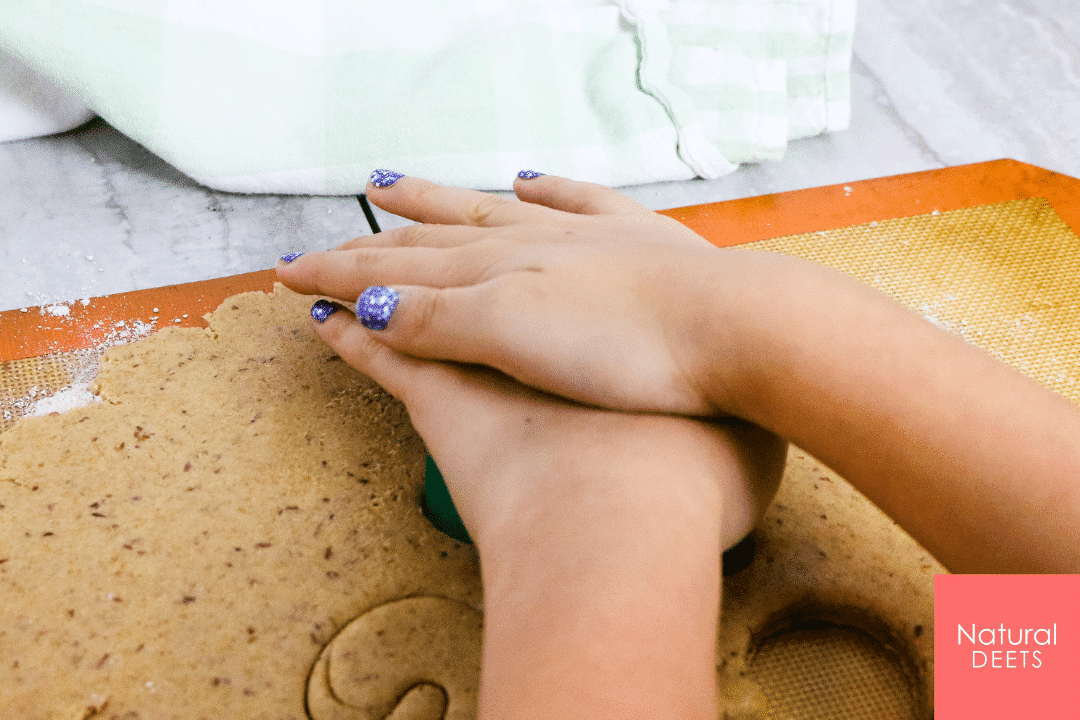 Step #6: Bake at 350° for 6 minutes or until cooked, but not brown. Let cool before frosting and enjoy!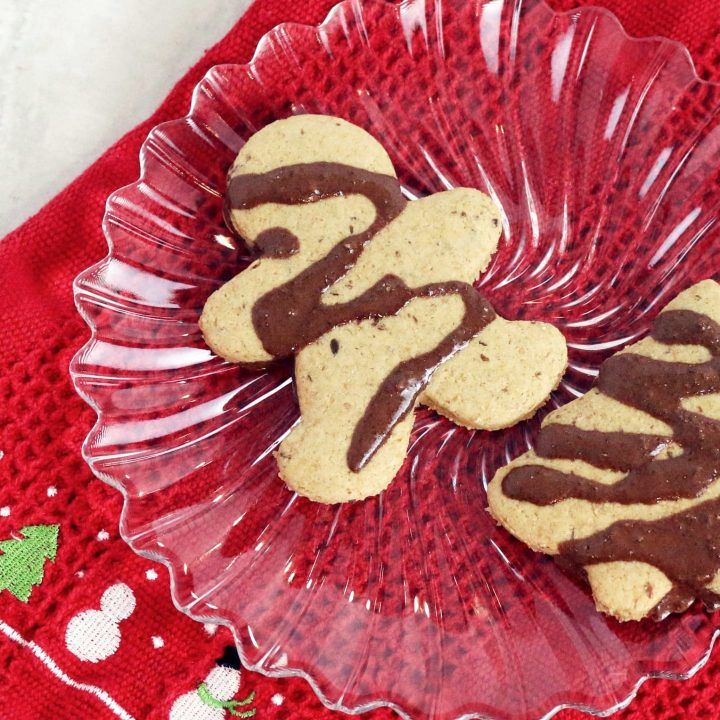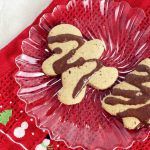 Healthy Sugar Cookies
Stop searching for a healthy sugar cookie recipe. This is the one! Soft and Delicious, these are sure to become a favorite!
Ingredients
5

Tbsp

Butter

Vegan

1/4

Cup

Honey

1

egg

flax egg or regular egg

3

drops

Lemon Essential Oil

Optional

1

Cup

White Whole Wheat Flour

1/2

Cup

Spelt Flour

1/4

tsp

Salt

1/4 + 1/8

tsp

Baking Soda
Instructions
Preheat the oven to 350° F


In the bowl of a stand mixer beat together the honey and butter (you can use a hand mixer too). Mix until smooth, about 2 minutes


Add the flax egg and lemon essential oil


Add the remaining ingredients and blend until well combined.


Roll out the dough on a lightly floured surface to about 1/8 inch thickness. I like to roll it between Silpat and a piece of parchment paper. You could also use two pieces of parchment paper.


Cut out the cookie shapes and bake for 6 minutes. Bake until cooked but not brown.

By