How do I get my kids to eat more vegetables?? Sound familiar? It's a question I hear over and over again!
Cooking with kids is one way to get them excited about trying new vegetables, but lets face it, they could always use more greens!
A few months ago, a product called Your Superfoods started showing up on my Facebook feed. As you know…I am asucker for new health products so I had to try it! (And no…this is not a sponsored post!)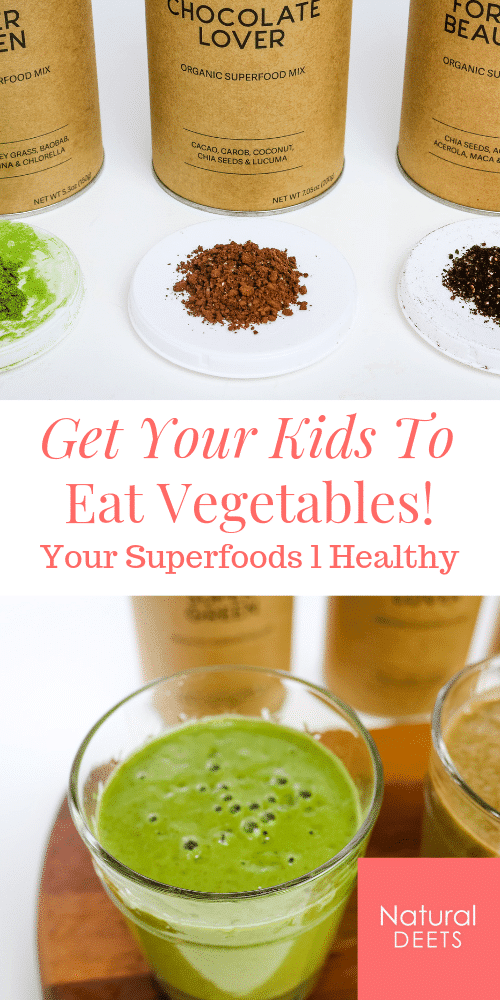 I have been using Your Super for about 1 month now and the whole family is loving it! When I first started researching the products, I couldn't find much on it. Especially when it came to the kids bundle. So I wanted to write a post and let you know what to expect.
Do Superfood Powders Really Work?
Let's start with the obvious question. Superfood powders are not cheap, so it has to work to make it worth it. I am not a doctor, nor do I pretend to be, so I can only tell you how it has affected me. I started drinking the supergreen powder 2 times a day and I immediately felt a difference. I had so much energy that I stopped taking my multivitamin.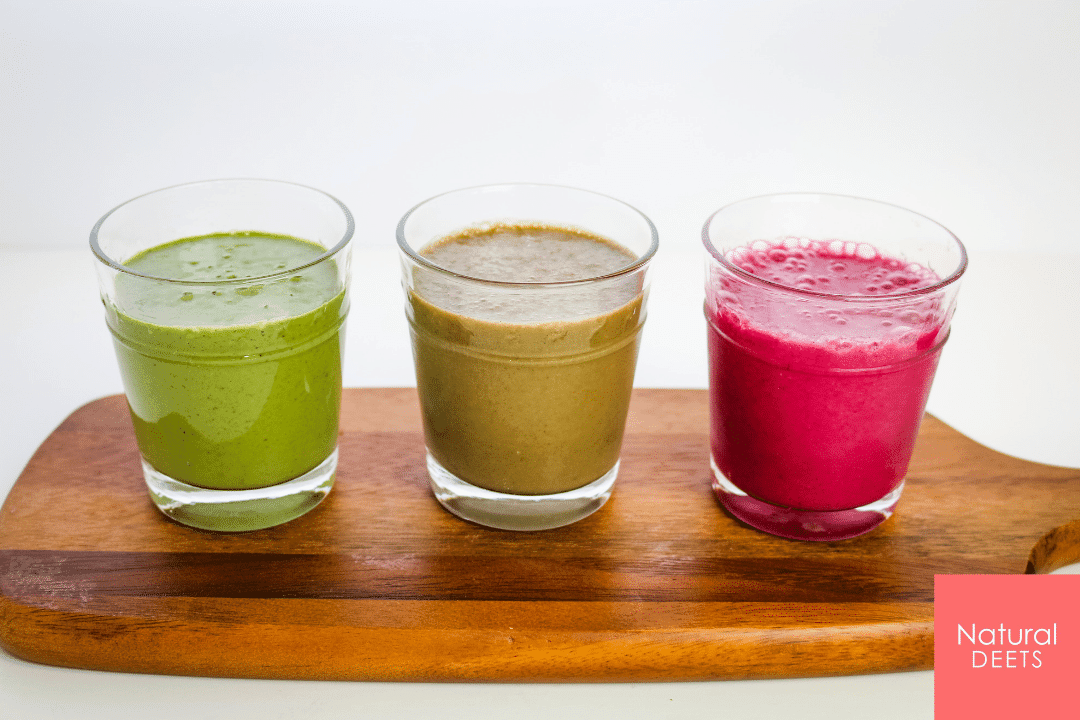 I had to be careful not to drink it too late in the day or I would be up past my bedtime! It is especially effective when I mixed it into this green smoothie recipe. I also mixed in a scoop of Forever Beautiful into my overnight oats.
Your Super Kids Bundle Review
After being overwhelmed with choices, I decided on the Your Super Kids Bundle. The bundle came with 3 different flavors – Chocolate Lover, Super Greens and Forever Beautiful. The bundle also comes with a free recipe book using these powders.
Chocolate Lover
Cacao

Chia Seeds

Carob

Coconut

Lucuma
Super Greens
Wheat & Barley Grass

Moringa

Baobab

Spirulina

Chlorella
Forever Beautiful
Chia Seeds

Acai

Maqui

Acerola

Maca

Blueberry
Chocolate Lovers
The first recipe we tried was frozen bananas, almond milk and Chocolate Lover. It was delicious! The kids drank it all and I made seconds. To be fair, I expected this reaction since my kids LOVE chocolate. The other two would be the real test.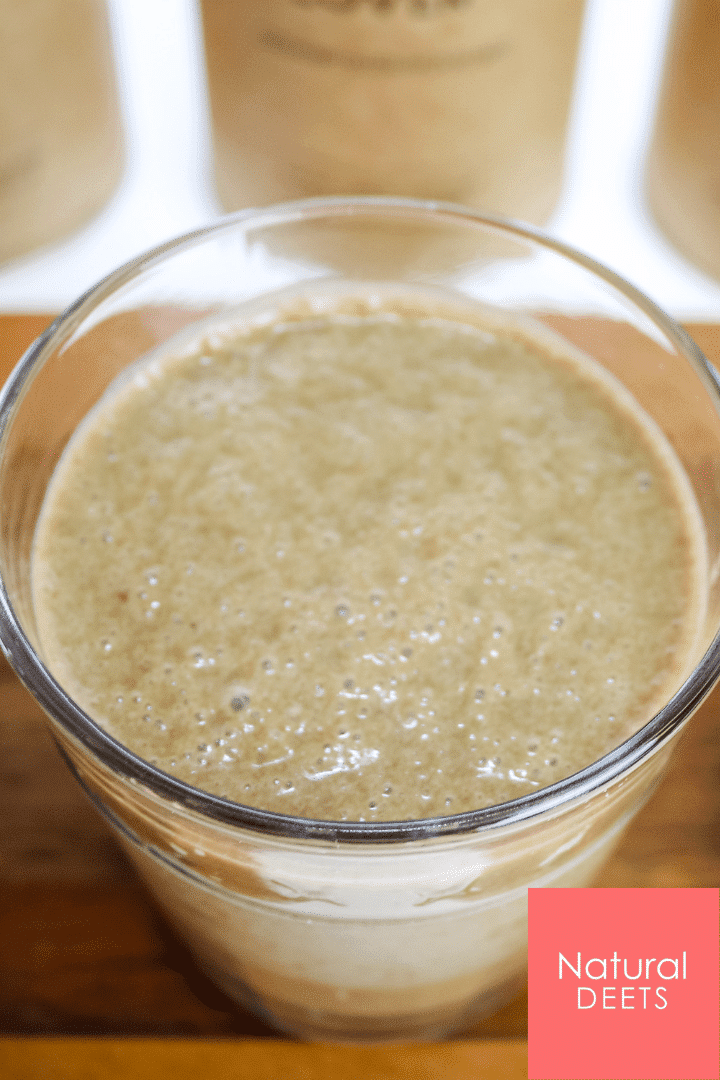 Super Greens
This one is by far my favorite! But oddly, it has a spicy taste when not mixed with something else. I started by making smoothies with super greens and even the kids loved it! The smoothies were made with water, frozen mangoes, frozen bananas and a scoop of super greens. It tasted just like Jamba Juice!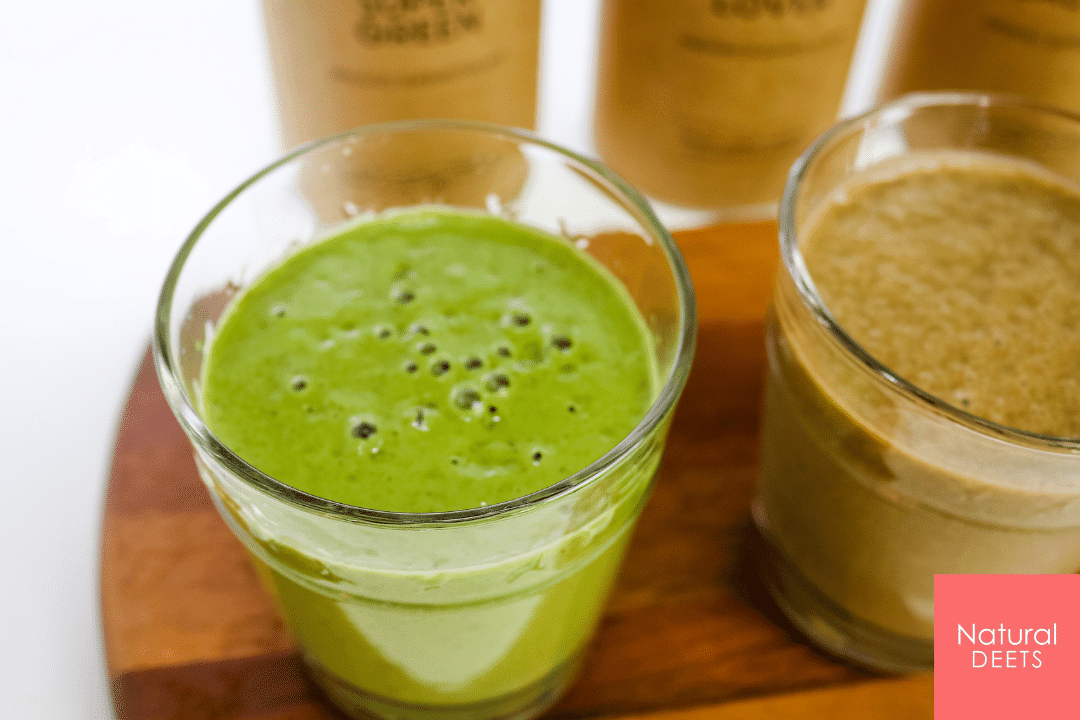 Then I got lazy and started mixing it with water. On their facebook page, they call this a shot of greens. I just hold my breath and drink it, but it isn't awful.
For the kids, I have mixed it into tuna, peanut butter and sprinkled it on spaghetti. They complain about the color, but you can't even taste it!
Forever Beautiful
Forever Beautiful is our least favorite mix. It has chia seeds which always scare me. In the past, chia has agitated my IBS. But for some reason, the chia in this mix doesn't bother me at all. Perhaps it is because it is ground chia, but I can't be sure.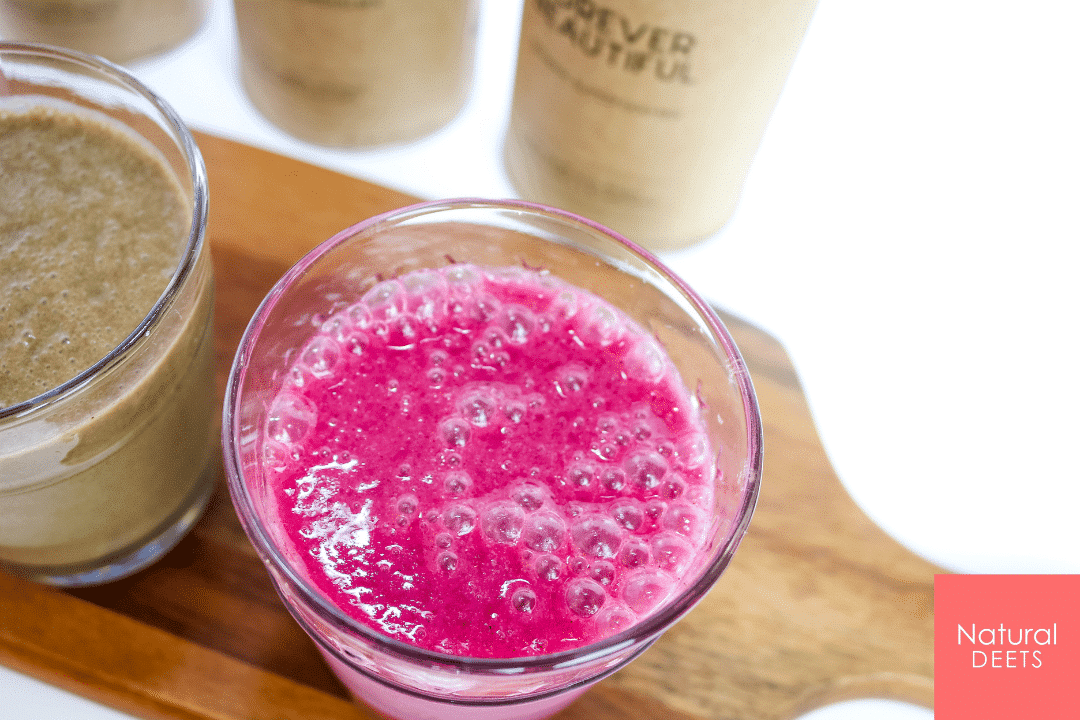 For this smoothie, we used almond milk, frozen berries, banana and one scoop of powder. It was actually pretty good, but compared to the other two smoothies, we were not impressed. I love that there are so many antioxidants in this one, and I think that would be its redeeming quality.
I tried this one mixed with water and it was intolerable. The chia seeds plumped up and stuck to the bottom of the cup. If you like chia seeds, this wouldn't be an issue, but I don't! I just mix it into my overnight oats and get it that way.
Can I Mix Superfood Powders?
Absolutely! These powders are made with whole, vegan and plant-based ingredients. There is no added sugar or sucrose. Therefore, you can mix them without an issue. Just be sure to read the recommended serving sizes. It may be less than you think!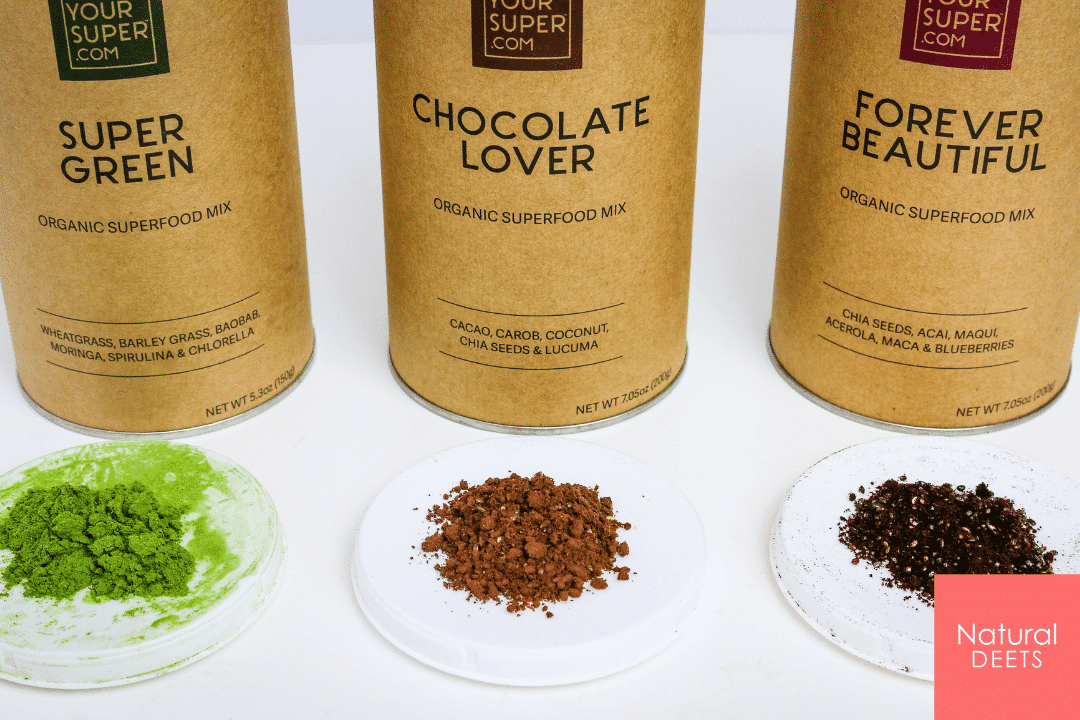 Is Your Superfoods Safe For Kids?
This was my number 1 concern when I was debating whether or not to try this. For example, I have read that Spirulina (chlorella) is not safe for kids. I see it in a number of kids supplements and I have always been cautious with this one. But I did some research and decided that I would give it to my kids in moderation. They only get about 1 teaspoon of super greens per day, which I believe is minimal exposure.
If you have any concerns about the ingredients and their safety, I encourage you to research them individually and make your own decision.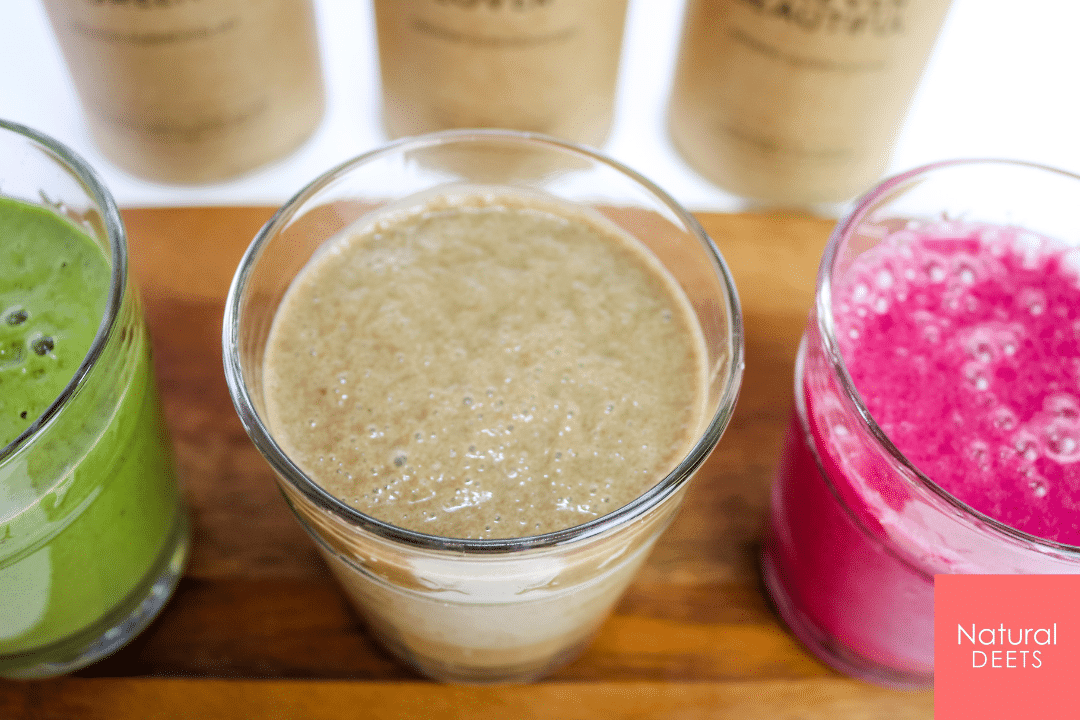 Would I Recommend Your Super?
Yes, without a doubt! It is an easy way to get vitamins and minerals in to your entire family without complaints! The kids even noticed a difference in their energy levels when I made them smoothies before their judo classes. My daughter has also commented that it helps to hold her over to lunch (they eat lunch at 12:45!).
It is expensive, but it is less than some other supplements and definitely less than buying all the individual ingredients (I actually looked into making these mixes myself). I signed up for the monthly delivery, so we get an additional 20% discount.
This month we are trying the Skinny Protein too! I'll let you know how we like that one!
Have you tried Your Superfoods? I would love to hear what you think about it! And please share a few recipes too!
Looking for More Ways to Get Your Kids to Eat Vegetables?
Try some of these recipes!

Vegetarian Lettuce Wraps – Kid Friendly Version!

Stuffed Kale Leaves – aka The New Cabbage Roll

By