Potato cakes just might be the perfect side dish! Crispy, crunchy and savory, this potato cake recipe is sure to be a hit with everyone in the family! See just how easy it is to get this recipe on the table.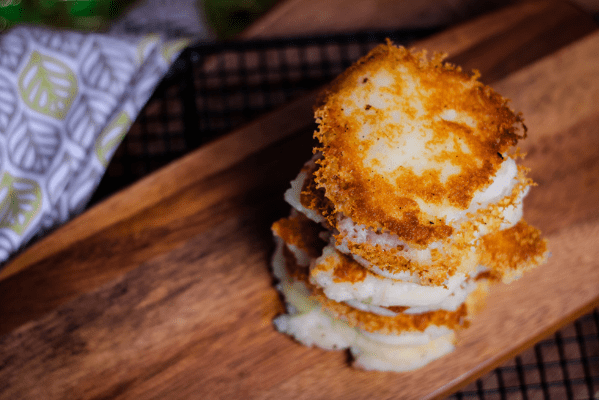 A few years ago, I shared how to make potato cakes…one of our family favorites! But then life threw us a curve ball and we had to eliminate dairy from our everyday meals!
That means no cheese…which was one of our favorite parts of these potato cakes! That's disappointing, but these days there are so many dairy free options, so we had no problem replicating the original recipe!
What To Do With Leftover Mashed Potatoes
One thing I love about this recipe is that you can use leftover mashed potatoes! There is no reason that the potatoes need to be fresh. In fact, they hold together a little better when they are a day or two old.
However, you can still make them with fresh mashed potatoes!
In addition to these potato cakes, you could also use leftover mashed potatoes to make Shephards Pie, casseroles, potato croquets and potato pancakes! Get creative…it's really difficult to mess up mashed potatoes!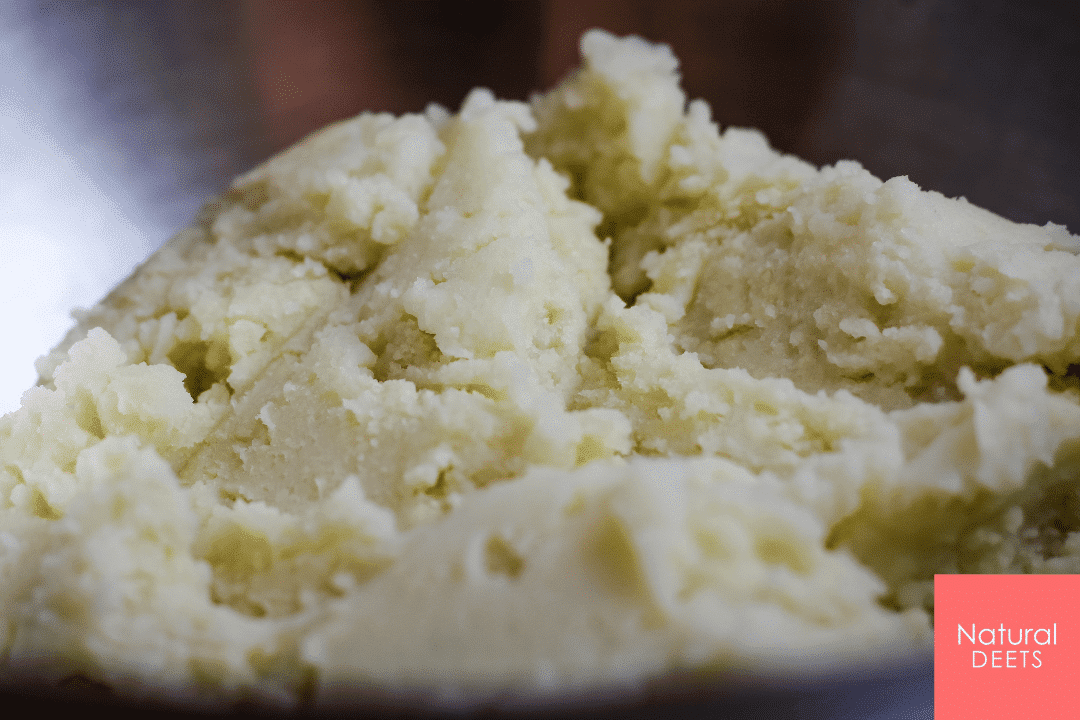 TIP: If you use leftover mashed potatoes for this recipe, remember that they have already been seasoned, so don't add more salt!
How Long Do Leftover Mashed Potatoes Last?
Mashed potatoes that have been properly stored in the fridge are good for up to 4 days. They could probably last longer than that, but I wouldn't trust it! 🙂 Use your judgment!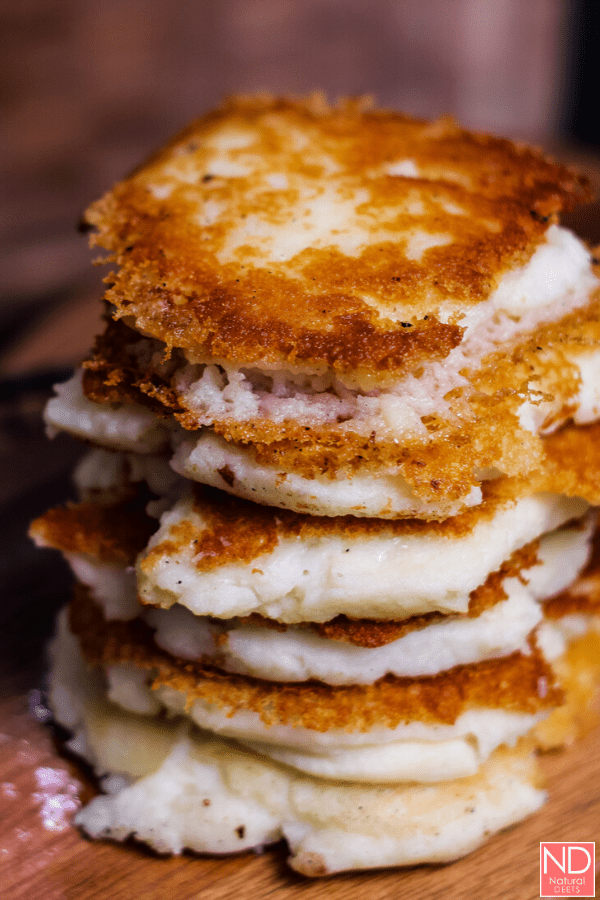 Potato cakes can be made year-round, but this recipe really shines after Thanksgiving when you feel like you can't eat any more mashed potatoes! Just repurpose them into little cakes.
What Should I serve with Potato Cakes?
We view potato cakes as a side dish. We serve it with a vegetable (usually broccoli) and a protein like chicken or steak. It would also go well with tuna…think tuna patties, though that might be too many patties for one meal!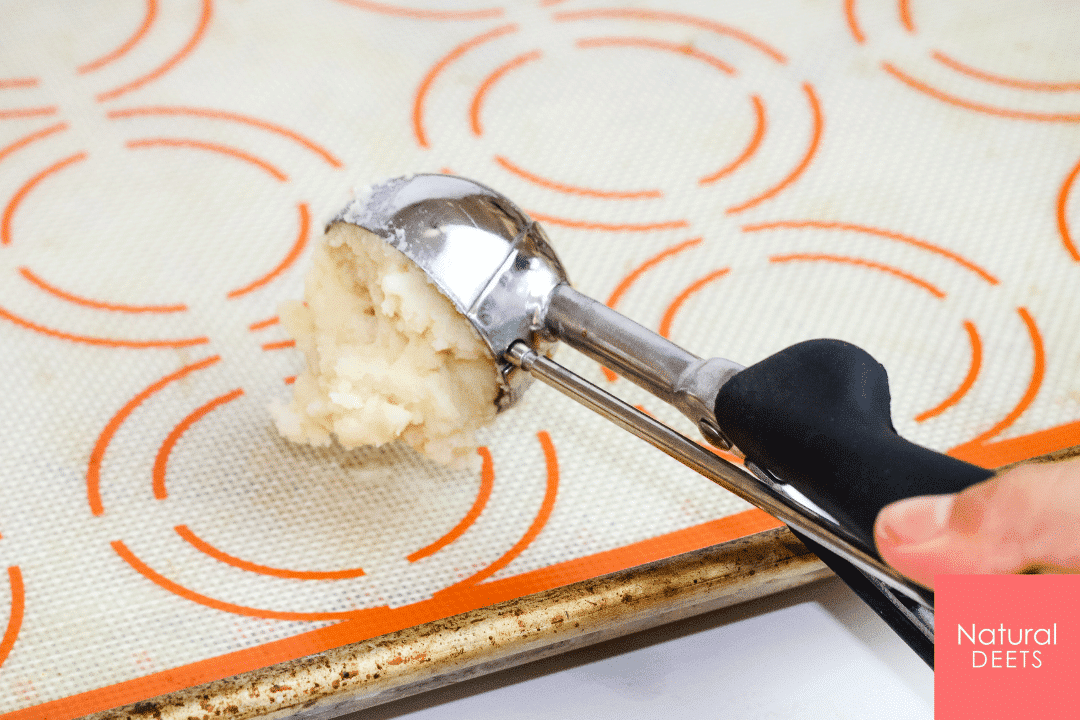 Tips For Making Potato Cakes
Use an ice cream scoop to make the potato cakes. Then smash them down with your hand or the back of a spoon.
If your potatoes stick to the scoop, dip it in water between scooping
These are like pancakes. The first batch never turns out for some reason, so make the first batch small and expect it to fail
Add some avocado oil to the pan to help make it crispy…because the crispy parts are the best!
Try adding herbs like thyme or dill. Garlic salt is delicious too!
Have fun and turn them into different shapes like hearts and letters (scroll to the bottom for an example)! Of course, the kids are more likely to eat them when they are the ones making it into different shapes.
Kids In The Kitchen
Get the kids in the kitchen and build their confidence with this recipe! It is almost impossible to mess up a recipe like this. They can take creative freedom and try out different ingredients.
Think thinks like green onions, leeks, shredded carrots, small broccoli pieces, ham or bacon pieces and even different types of cheese! Kids are more adventurous in trying different foods when they are the ones who add it to a recipe in the first place!
With this recipe, my daughter mixed the potatoes, added the ingredients and helped to scoop them on to the baking sheet! I also let them kids make a few shapes with some of the potatoes.
Dairy Free Potato Cakes
So, my favorite part of the old Potato Cake Recipe was the cheese! It added a delicious flavor and it would make it crunchy!
But we found another way to get that delicious flavor…and it comes from an unconventional source. Nutritional Yeast! If you aren't familiar with Nutritional yeast, it has a cheddar cheese flavor. It is flaky like dried potato flakes, so it needs to be mixed into a dish.
It also has a bunch of nutritional benefits! Such as:
Protein
Vitamin B
Lots of different minerals!
Read more about it here: What is Nutritional Yeast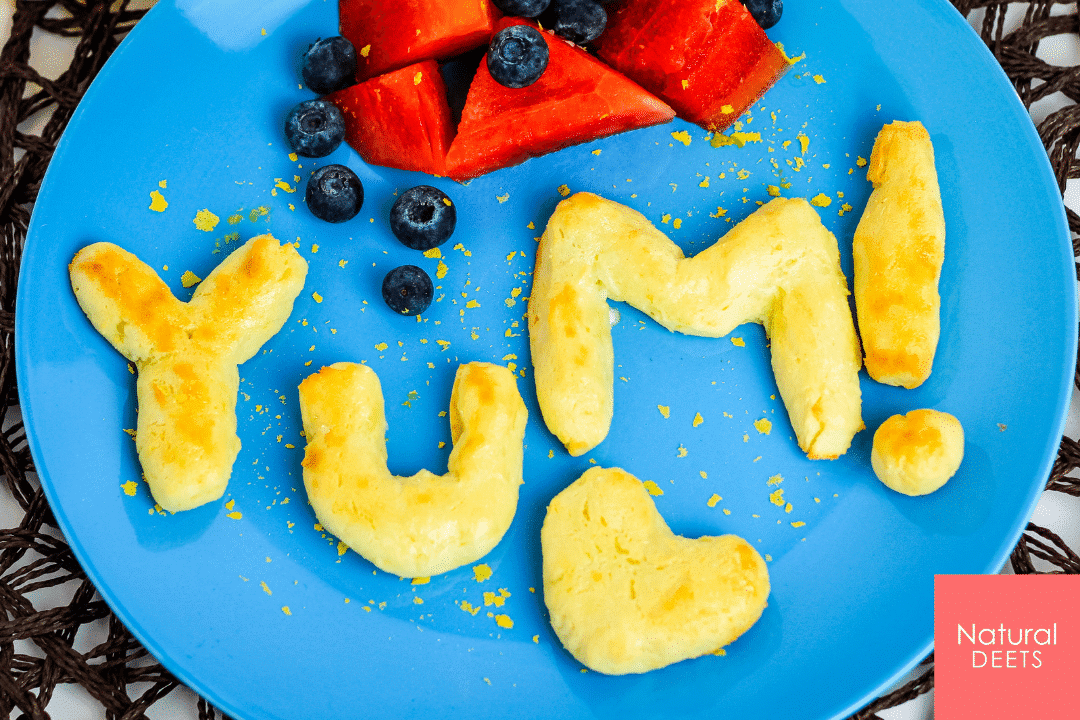 See, you can make fun words too! 🙂
Can You Reheat Potato Cakes?
Why, yes you can! I do it all the time when I take them for lunch the next day. Just microwave for 30 seconds – 1 minute. Don't leave them in too long or they can dry out!
It's a great excuse to double the recipe and have some for the next few days!
How To Make Potato Cakes!
It's really easy!
Just mix all the ingredients well, place them on a cookie sheet and bake! That's all there is to it.
Now grab the kids and make these today!
Another TIP: If you don't have mashed potatoes on hand, you can make them from instant potatoes. We like the ones from Costco. Just be sure to read the ingredients and find one that ONLY has potatoes and possibly salt.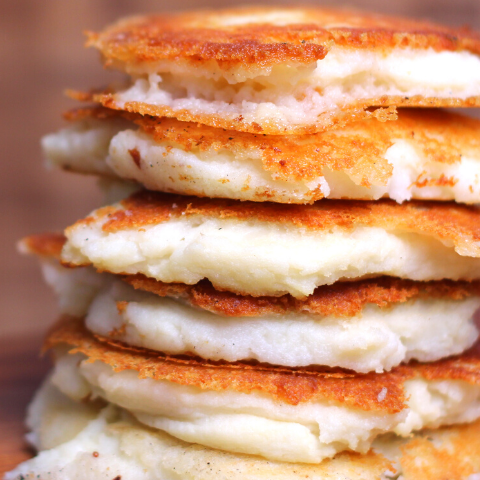 Mashed Potato Cakes
These leftover mashed potato cakes are perfect for dinner or the days after Thanksgiving!
Ingredients
4 Cups Mashed Potatoes
1 Egg
1/4 Cup Green Onions, diced
1 Tablespoon Nutritional Yeast
1 teaspoon Garlic Powder
1/2 teaspoon Salt
Instructions
Preheat oven to 375°
Place mashed potatoes into a large mixing bowl
Add the egg, Green Onions, Nutritional Yeast, Garlic Powder and Salt to the mashed potatoes
Mix Well
Scoop the mashed potatoes into 1/2 - 1 inch balls and place on a lined cookie sheet. Flatten with the back of a spoon. They will not expand, so they can be close to each other on the cookie sheet.
Bake for 10-12 minutes or until they start to brown
Serve warm and enjoy!
Notes
A flax egg (1 Tbsp ground flax and 3 Tbsp Water) can be substituted for the egg
Nutrition Information:
Yield:

5
Serving Size:

5 servings
Amount Per Serving:
Calories:

192
Saturated Fat:

1g
Cholesterol:

33mg
Sodium:

296mg
Carbohydrates:

40g
Fiber:

4g
Sugar:

2g
Protein:

6g
Looking for more? Here are some of our recent posts!
By