What?? You haven't heard of Keto Chaffles? The 2 ingredient low carb waffles? Where have you been??
Just joking! I hadn't heard of them until just a few weeks ago. 🙂 But apparently, these delicious, cloud like low carb waffles have been circling the keto universe for some time now…and for good reason!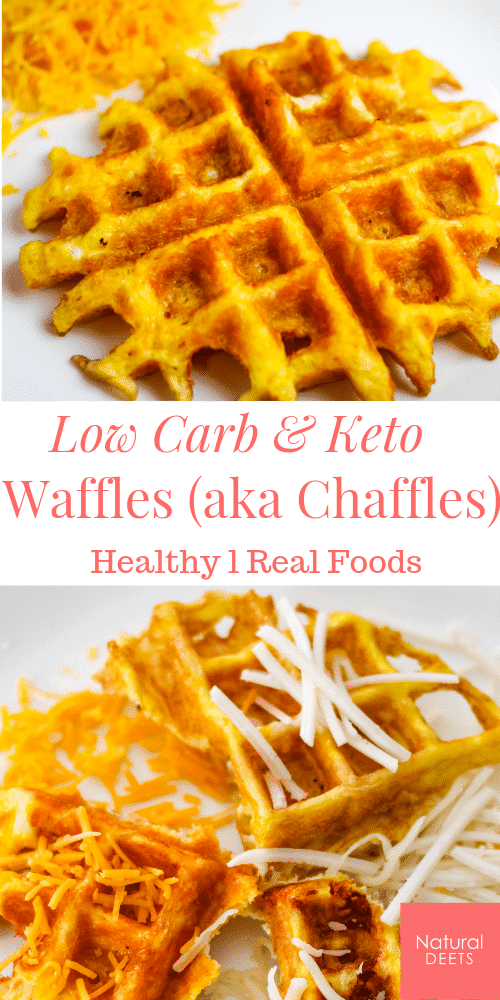 Fortunately these kid friendly Chaffles are also considered clean eating and healthy! They are made with just 2 ingredients, which is a win in my book!
Daiya Cheese vs Regular Cheese Chaffle
The two ingredients in a chaffle are cheese and eggs. If you have seen our previous posts, you know that we are a primarily dairy free family. Dairy free cheese doesn't always taste the same and I won't get into the debate on whether or not it is good for you.
But we had to know whether a dairy free chaffle would be just as good as a real cheese chaffle! Believe me…I had a feeling I already knew the answer!
Our preferred dairy free cheese is Daiya Mozzarella shreds. We really only use it on pizza and we only use about 1/3 the amount of real cheese since adding more gives it a sticky texture. I know it sounds gross…it's one of the reasons we started eating pizza with no cheese.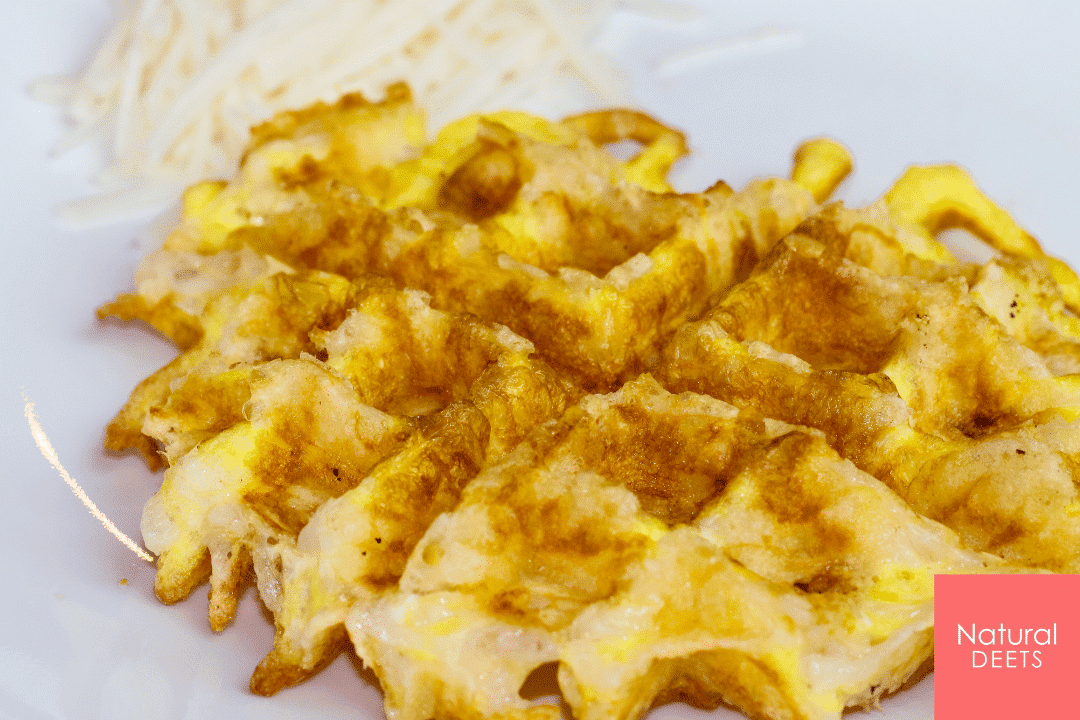 Chaffle made with Daiya cheese
With this in mind, we decided to measure the cheese 1 to 1 and then decide whether we needed to adjust the amount.
In the end, a 1 to 1 proportion ended up being about right. The only problem we ran into was that the Daiya shreds were longer than traditional cheese shreds, so they didn't blend in evenly with the egg.
As a result, we had a chaffle that had some eggy parts and some cheesy parts. The funny thing is that my husband liked the Daiya Chaffle the best. He doesn't like it when the entire waffle tastes exactly the same, so it was a nice variety for him.
I wouldn't agree because I'm picky like that and I like my food to be evenly mixed! Haha, judge me if you must!
What Keeps Shredded Cheese from Clumping?
Are you sure you want to know the answer? You may have heard about this in the news a few years ago, but they use wood pulp to keep shredded cheese from clumping.
It is on the label as cellulose but essentially it is wood pulp. Even if you want to believe that it is just some kind of flour, it is still a starch that provides no nutritional value…and definitely is not keto, if that is your concern.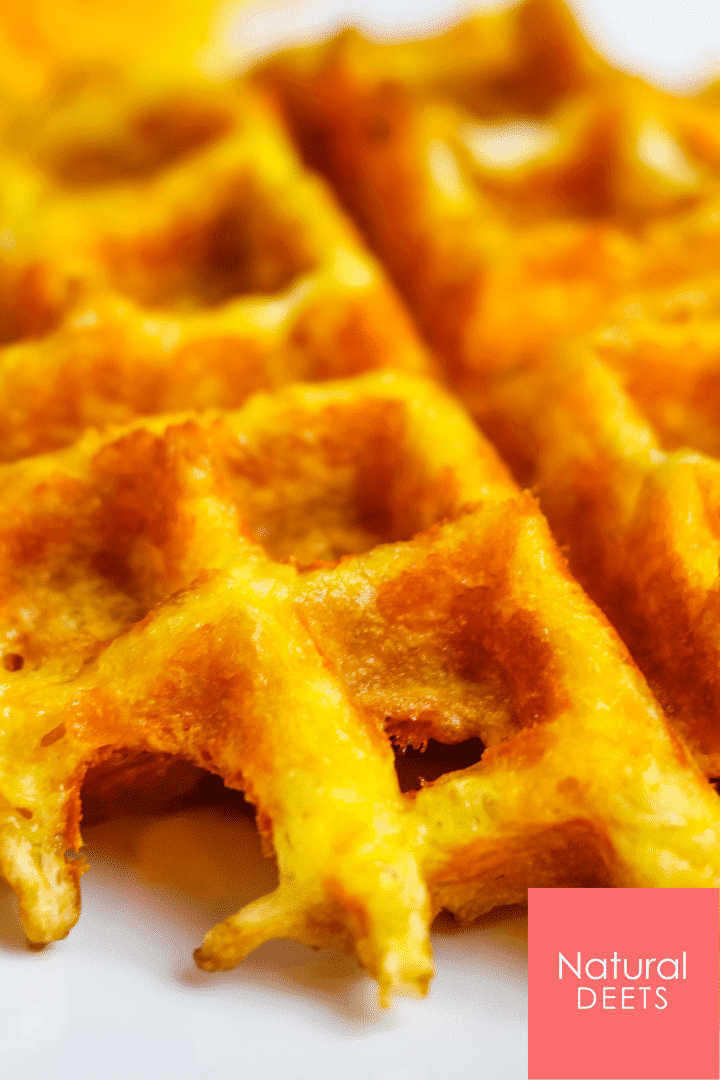 Cheddar Cheese Chaffle
So what to use instead?
Take a block of cheese, a shredder and get shredding 🙂 Better yet, teach the kids how to do it so they can add that cooking skill to their toolbox!
Disclaimer: Now I tell you this, but I did use pre-shredded cheese in our experiment and in our video. That is because we do not each cheese and I was going to get rid of the remainder when the video was over. It was cheaper to buy it shredded since we just needed a small amount!
Mozarella or Cheddar Low Carb Waffle Recipe?
After a lot of research on these cheese waffles, I narrowed the cheese options down to 2. Cheddar and Mozzarella.
Mozarella cheese in general doesn't have much flavor. When we used to eat a lot of cheese, I would splurge on a good mozarella just to add some flavor to the dish. The store bought pre-shredded stuff just adds oil, in my opinion.
But with cheddar, there is always a lot of flavor. Early on, I knew that we would have to make a low carb cheddar waffle, I just wasn't completely sure what we were going to pair it up against.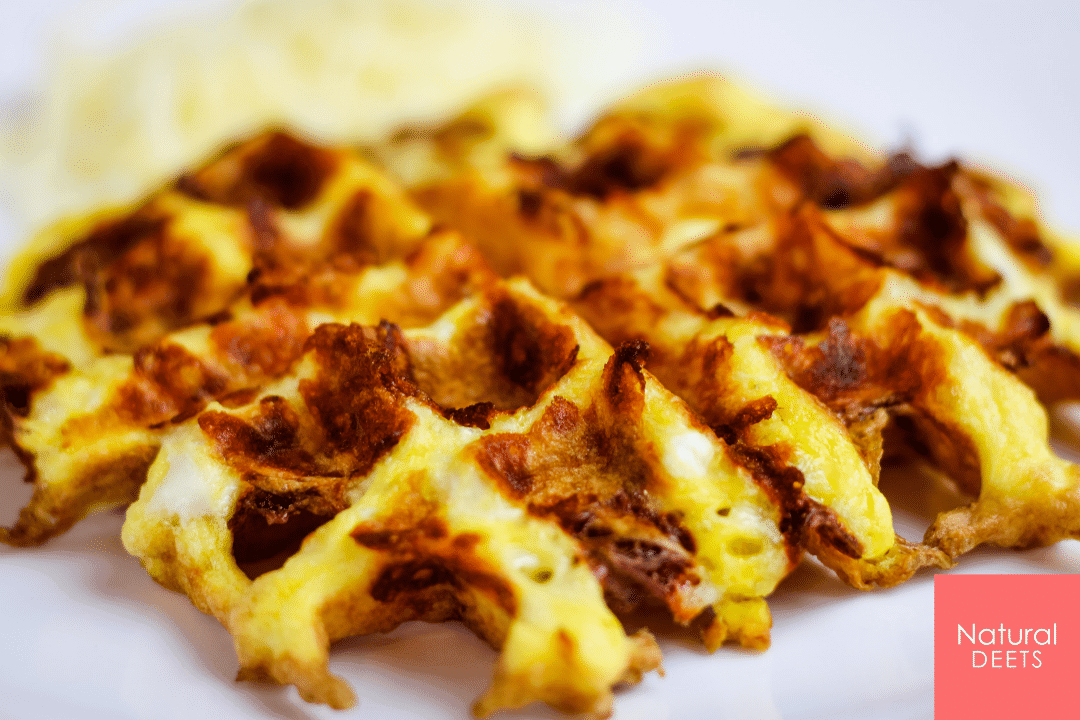 Mozzarella Cheese Chaffle
In our family, everyone loves pizza. So I definitely wanted to try a mozzarella waffle that could be dipped into pizza sauce..almost like a bread stick!
When we made the Mozzarella Chaffle, it actually tasted more like eggs, so we didn't try dipping it into pizza sauce. It probably wouldn't have been too bad though.
What Is The Best Waffle Maker?
The most surprising part about the Chaffle craze is how much time the fans are putting into finding the best waffle maker. Some people prefer regular sized waffles, some want a Belgian waffle maker and others want mini waffle makers.
If I were trying to decide, that might be enough to keep me from trying this recipe!
Fortunately I had a cheap old Belgian waffle maker that I bought over 10 years ago. I have only used it a handful of times because I am a pancake person, and although I enjoy the occasional waffle too, I hate cleaning the waffle iron!
For this reason alone, I should be able to convince you to go with the Belgian Waffle Iron! But if you are still considering which to get, here are a few suggestions below:
However, if you don't mind washing dishes, I could also see why you might try those cute mini chaffles (think school lunch box) or regular waffles.
What is your favorite? Let me know in the comments!
How To Make Chaffles
I am going to show you how to make a chaffle, but you are going to be so surprised at just how easy it is! Some recipes go crazy and add almond flour, coconut flour, herbs, spices (which would be delicious too!) and even sauces.
But I like to keep it simple for the most part and I am going to show you the basic recipe. From there, let your imagination guide you!
Preheat your waffle iron before starting. You may want to use non stick spray or wipe it down with avocado oil to prevent sticking.
Step 1:
Crack one egg into a container and beat it
Step 2:
Add 1/2 cup of your cheese of choice and mix well
Step 3:
Pour the batter into the waffle iron and close the lid. Cook it for about 3 minutes or until crispy.
Step 4 (the best one):
Enjoy!!
Hopefully you are now feeling excited about trying your first Chaffle! I would love to hear how it goes!
Cooking Classes for Kids – Clean Eating & Kid Friendly:
This is such a great recipe to make with the kids. As you can see from the video, the kids were able to make this one with me with little mess! They also enjoyed eating it.
In addition, kids can add these skills to their cooking toolboxes:
How to Crack Eggs – If you need tips, check out THIS LINK
How to whisk (using a Whisk or Fork)
How to use a waffle iron
How to measure out Cheese
How to Grate cheese
Looking for an online cooking class designed to teach kids real kitchen techniques? Check out our Apricot Kids course. Click HERE for the Deets!
Check Out These Other Low Carb Ideas!
The EASIEST Pumpkin Chaffles! Low Carb and Keto Friendly
Crispy Baked Chicken Wings – Using the Convection Setting
Vegetarian Lettuce Wraps – Kid Friendly Version!
Taco Meat with A Cauliflower Surprise – Kid Friendly Recipe
Strawberry Salsa Clean Eating Recipe
Clean Eating Egg Muffins with Spinach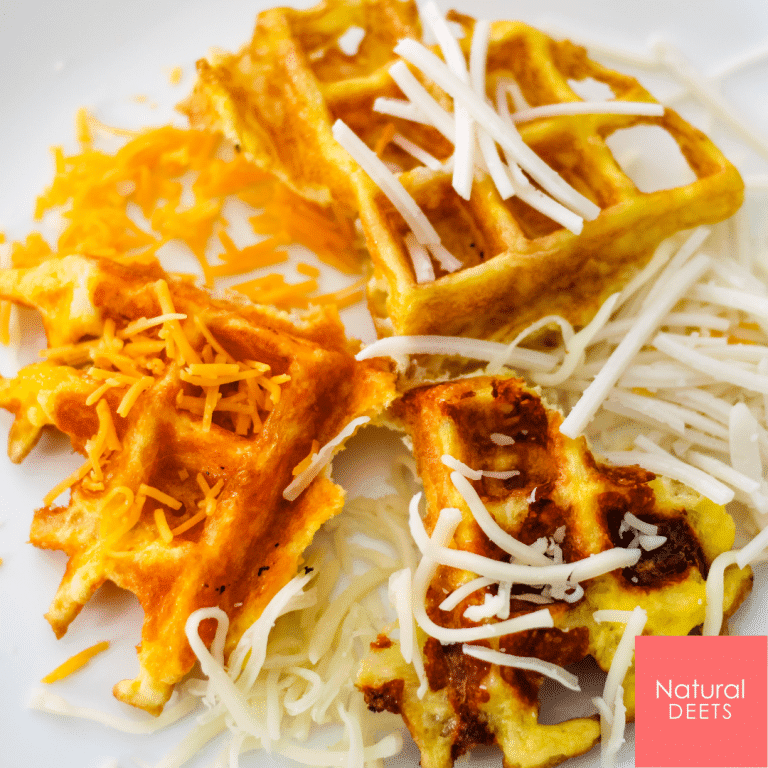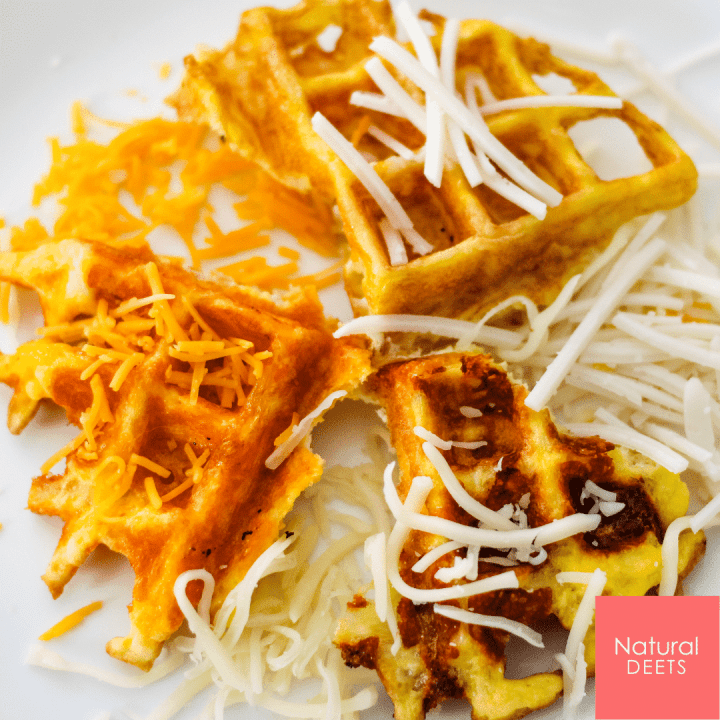 Low Carb Cheese Waffles A.K.A. Chaffles
These 2 ingredient chaffles are delicious, cloud like and healthy! Make them today!
Ingredients
1 Egg
1/2 Cup Shredded Cheese, Cheddar, Mozarella or Daiya
Instructions
Preheat the Waffle Iron
Mix the egg and cheese
Pour the egg mixture into the waffle iron and close the lid
Cook for 3 minutes, checking on it frequently
Remove from the waffle iron and enjoy!
Nutrition Information:
Yield:

1
Serving Size:

1 serving
Amount Per Serving:
Calories:

231
Saturated Fat:

9g
Cholesterol:

208mg
Sodium:

414mg
Carbohydrates:

2g
Sugar:

1g
Protein:

18g
Looking for more? Here are some of our recent posts!
By