Is there any day more worthy of a delicious cocktail than New Years Eve? Whether you are hosting a party, or just attending with your fabulous self, these New Years Eve drinks recipes will earn you some serious cool points!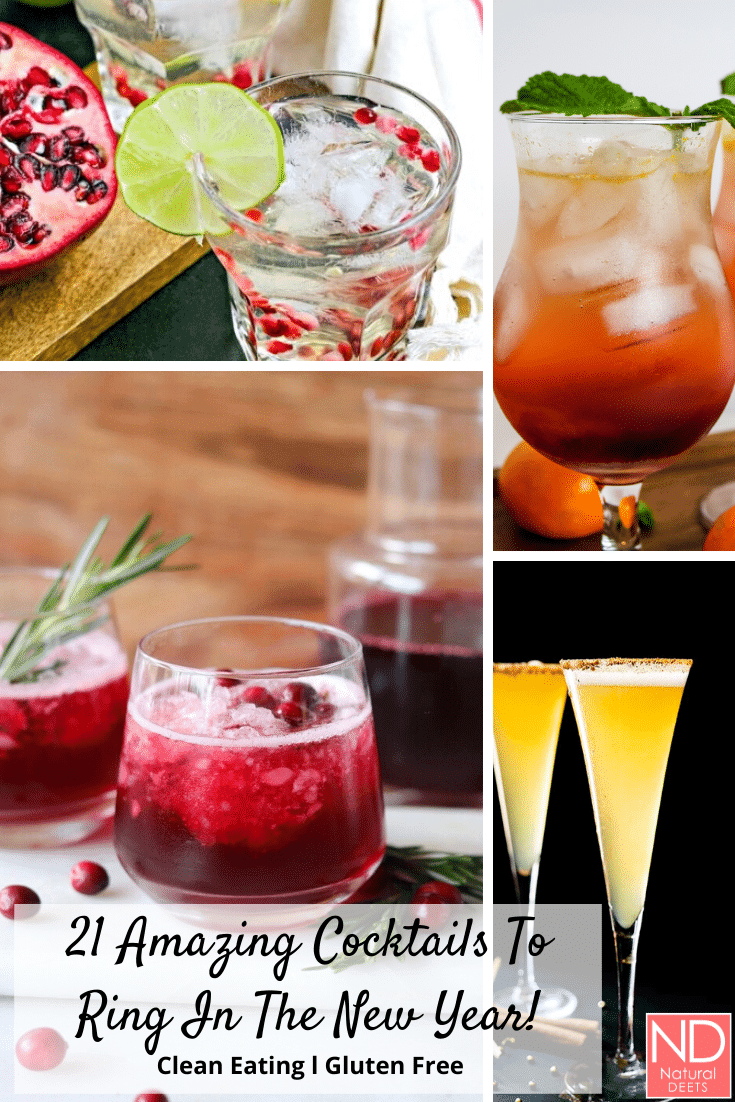 The best part is that none of these cocktails have added sugar and they would all be considered "Clean" so you can start on that New Years resolution one night early!
And of course we even have a few mocktails for those who are passing on the alcohol! We are inclusive around here!
Raspberry Thyme Champagne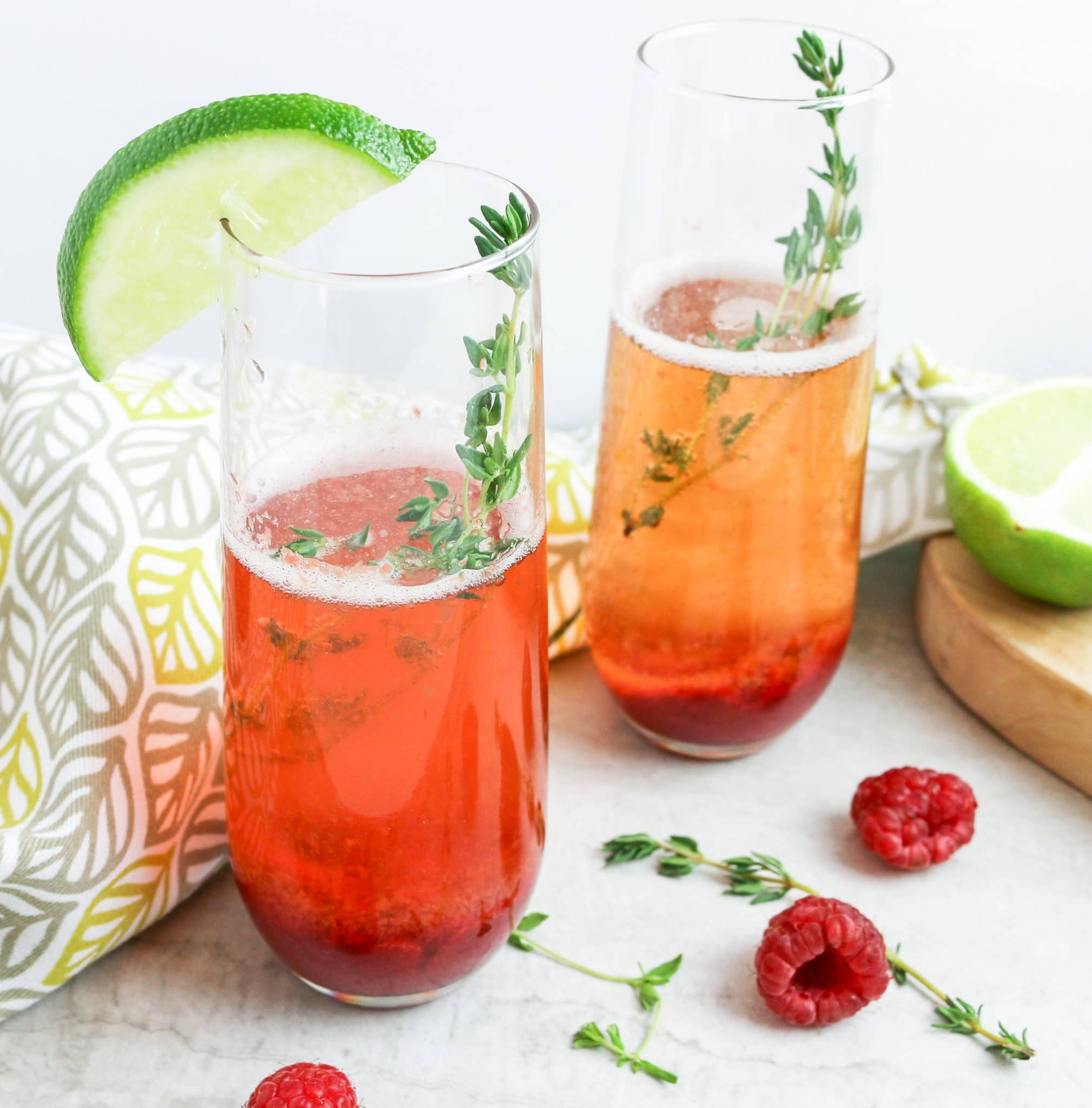 Imagine sipping perfectly chilled Champagne poured over a delicious blend of berries and a touch of honey just as the clock strikes 12! Delicious memories are made!
Get the recipe HERE
Ginger Apple Champagne Cocktail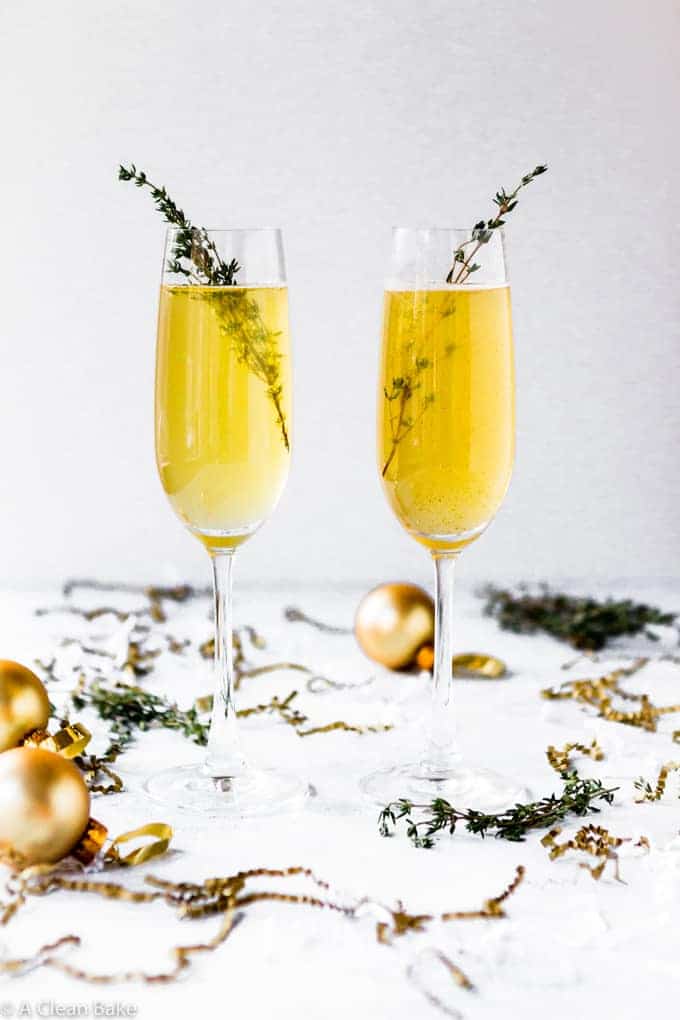 This champagne cocktail is the perfect bubbly beverage to ring in the new year! It combines homemade, naturally sweetened ginger-honey simple syrup with sweet apple cider and effervescent champagne for a simple, wintry drink! To make it a mocktail, just replace the champagne with sparkling apple cider.
Get the recipe HERE
Hot sauce is HOT right now! Serve your guests crispy oven baked chicken wings with several different hot sauces!
White Winter Sangria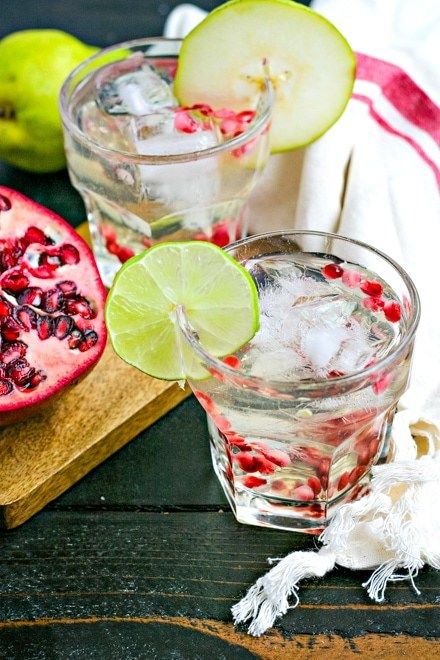 This festive Winter Sangria is made with a base of Vino Verde and infused with pomegranate, pear, and fresh lime. It's festive, delicious, and can be made ahead of time!
Get the recipe HERE
Sparkling Pomegranate and Tequila Cocktail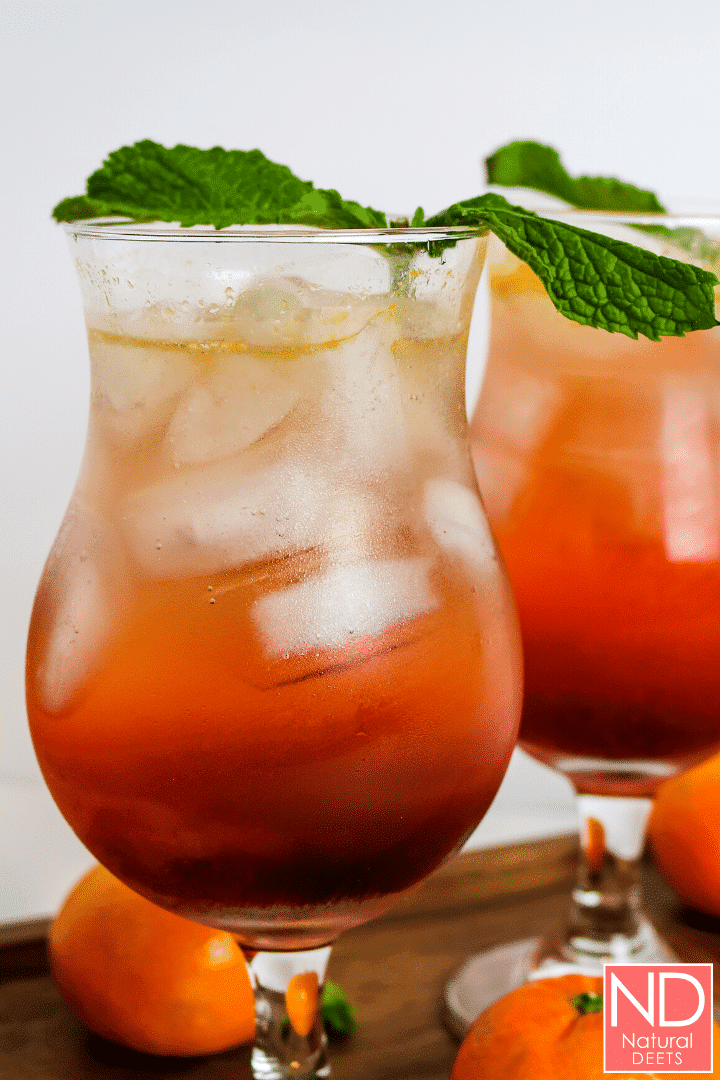 Get ready because this Sparkling Pomegranate and Tequila Cocktail recipe is going to become the star of your next party! With fresh mandarin orange juice and pomegranate juice, this fruity drink isn't too sweet so you can enjoy more than one! Even tequila haters will be grabbing a glass.
Get the recipe HERE
Lucious Peach Bellini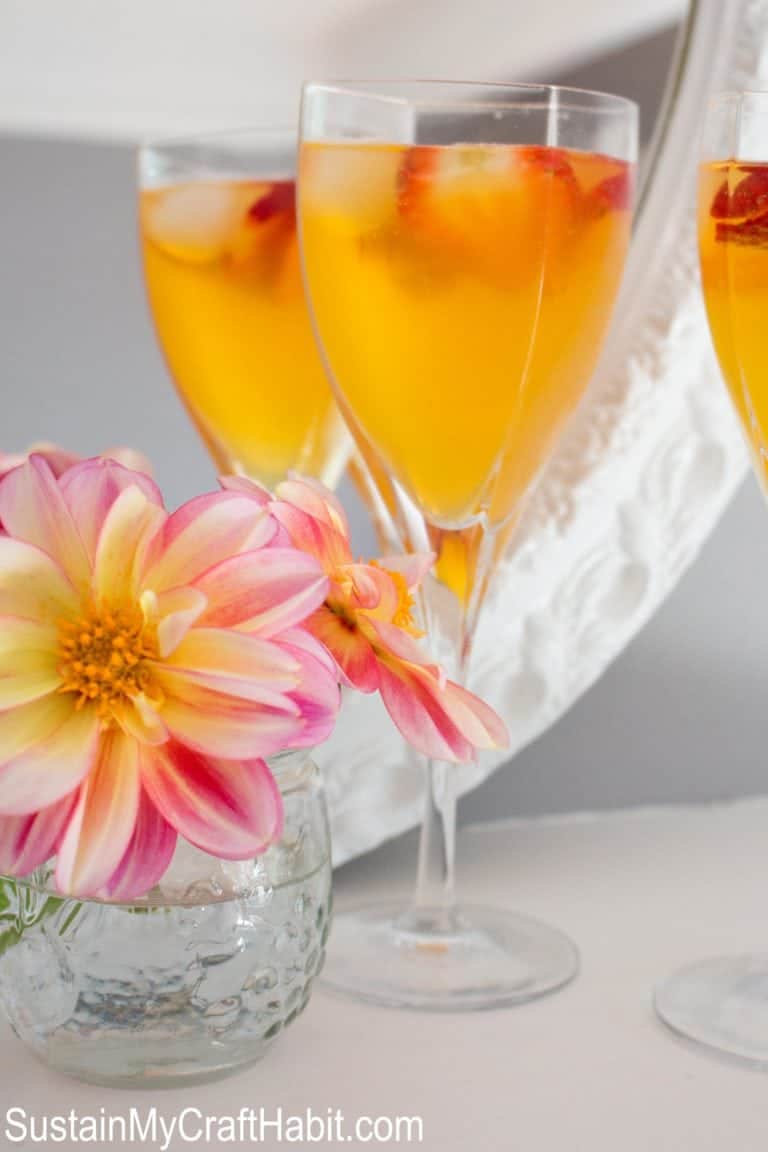 One of our ultimate favorite summer cocktails is a Peach Bellini. It's our go-to summer drink recipe whenever we're hosting a small party (or even those rare date-nights in).
Get the recipe HERE
Wow your guests with an Easy but Impressive Cornish Game Hen Recipe!
German Mulled Wine: Gluhwein
This easy and warming German Mulled Wine (Gluhwein) is a perfect drink to serve during festive season. It smells like Christmas and serves a crowd!
Get the recipe HERE
Apple Cider Cocktail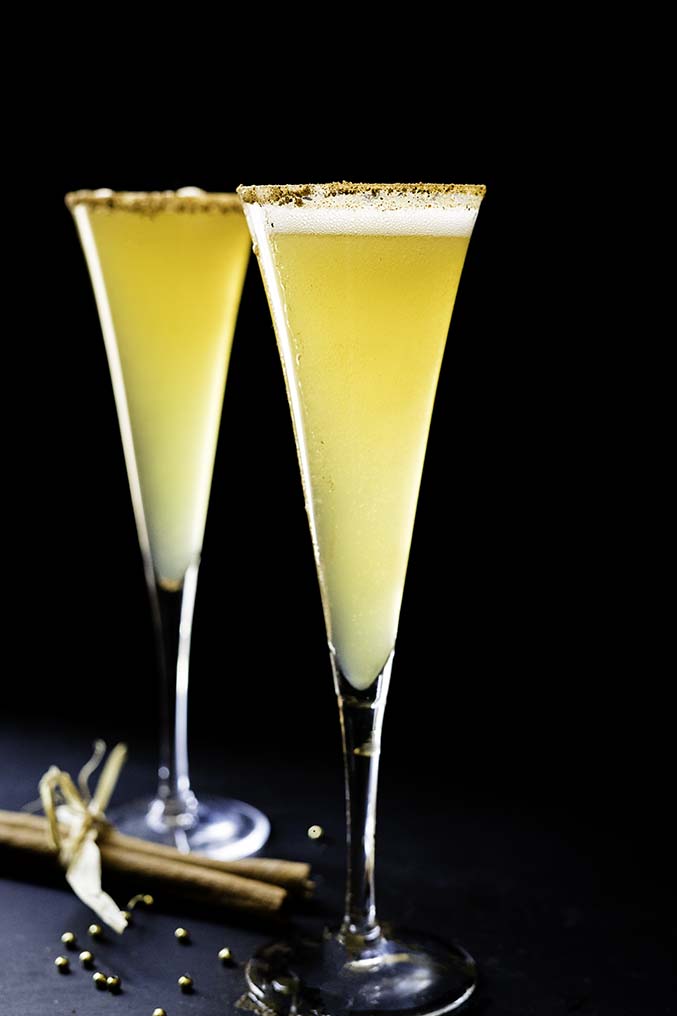 Apple Cider Mimosas are the perfect cocktail for a fall celebration. Light, refreshing and rimmed with brown sugar and cinnamon this Apple Cider Cocktail is sure to be a hit at Thanksgiving dinner or any holiday party!
Get the recipe HERE
Sparkling Pomegranate Cocktail
The fizz of sparkling water paired with a bright splash of pomegranate juice makes this refreshing cocktail feel extra festive. Serve this sparkling pomegranate cocktail in decorative holiday-themed glasses for even more seasonal cheer.
Get the recipe HERE
French Kiss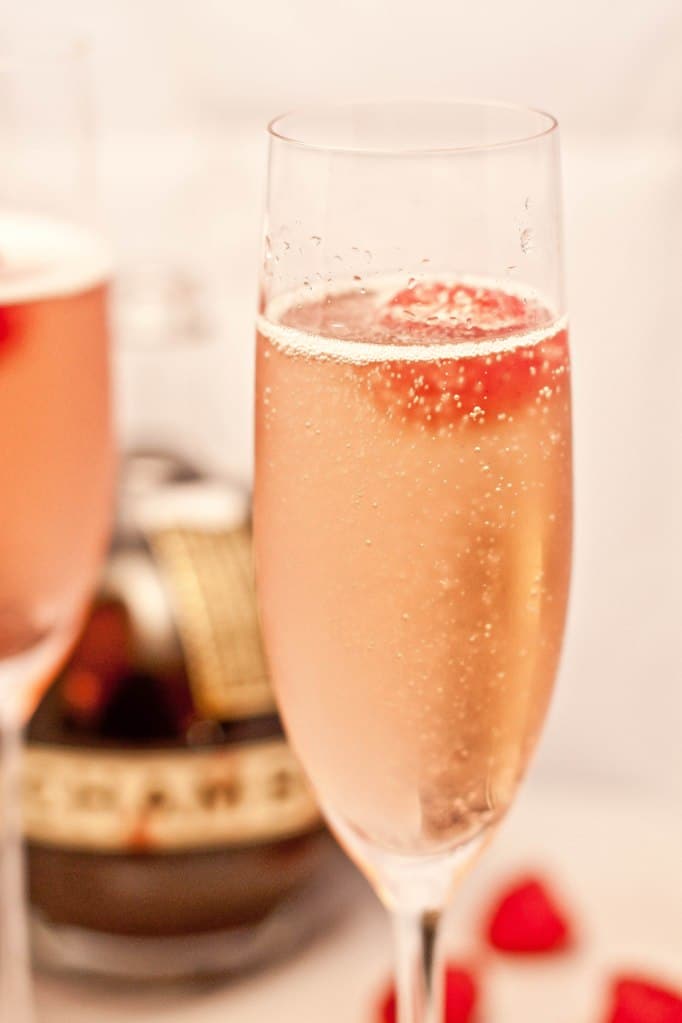 You know what you sometimes just need? Bubbly. Luckily, we typically always have a bottle (or two) on hand just for those occasions, typically a cava or a prosecco..
Get the recipe HERE
Vodka Cranberry Spritzer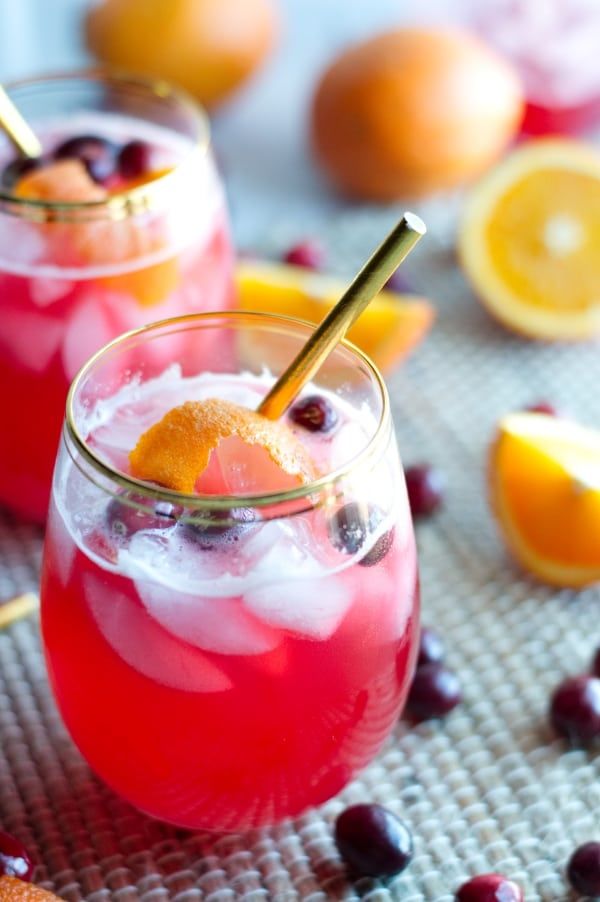 This Keto Orange Vodka Cranberry Spritzer is light, refreshing and perfect to enjoy throughout the holiday season! So easy to make and great for entertaining, this gorgeous, festive cocktail can be made in a pitcher to serve a crowd or by the glass!
Get the recipe HERE
Pomegranate Peach Bellini
This fun Pomegranate Peach Bellini Cocktail requires only a few ingredients and comes together in only a couple of minutes. Perfect for the holidays, brunches and easily scaled up to quench the thirst for a crowd.
Get the recipe HERE
Instant Pot Mulled Wine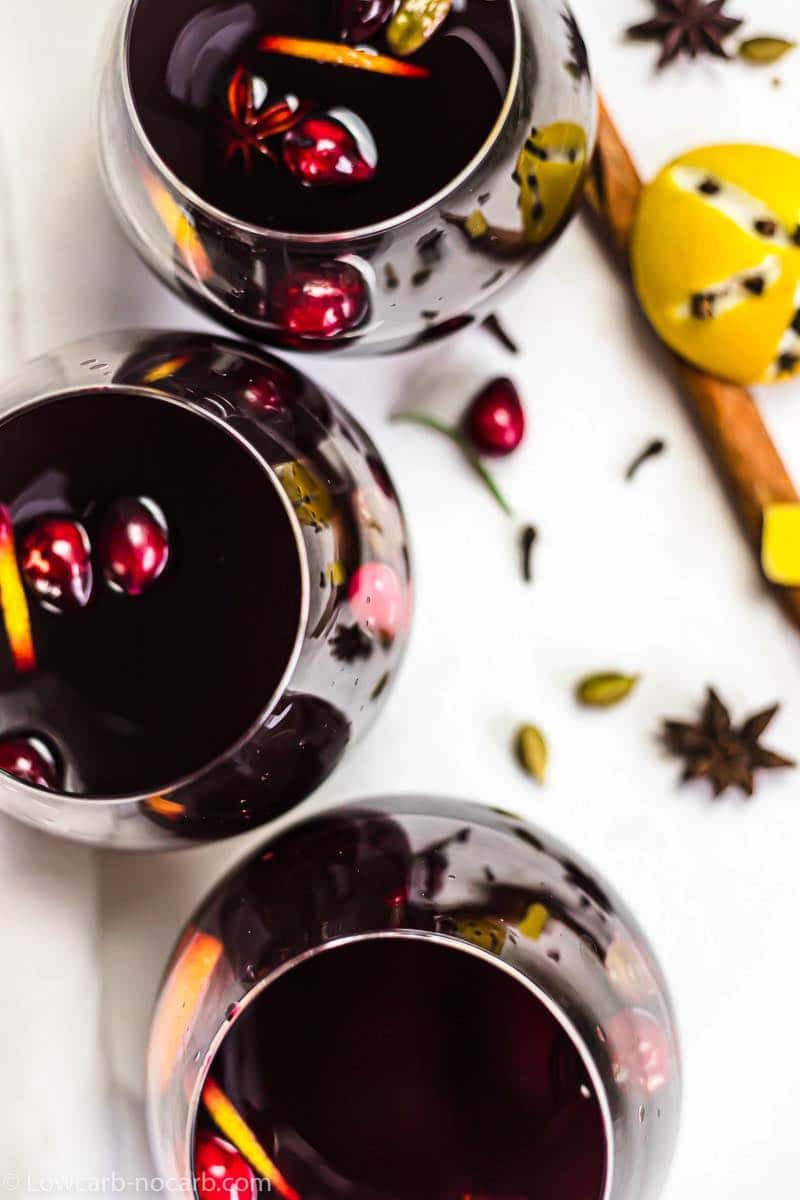 The beginning of December is the time, where all you can think of is a Fireplace, Winter Food, Spices and Cinnamon, Cranberries and Citruses and especially everything hot and hotter to warm you up. And our Keto Mulled Wine Recipe sums it all up.
Get the recipe HERE
Cranberry Moscow Mule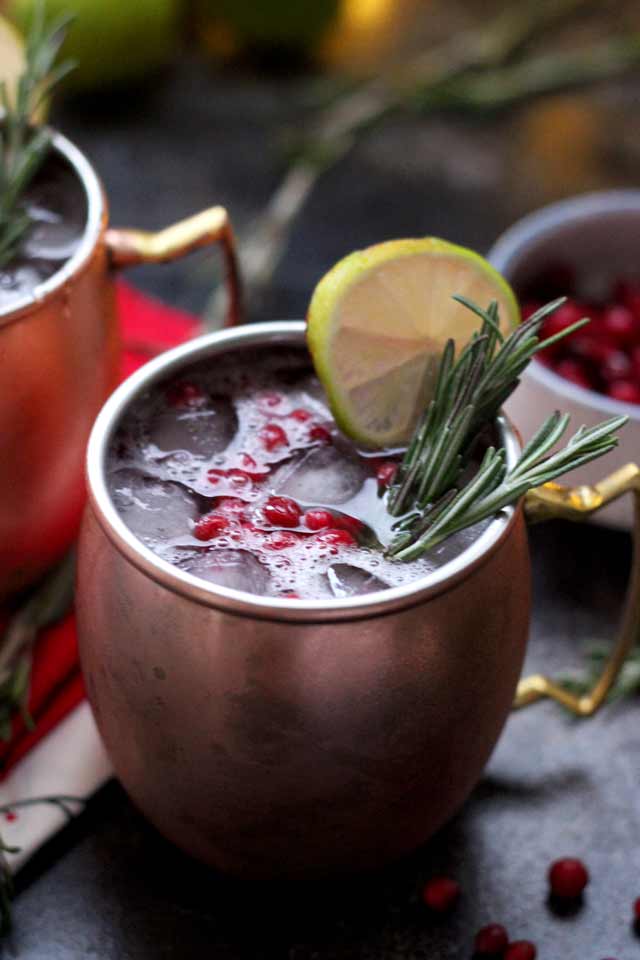 Moscow Mule is one of my favorite cocktails and what I like the most about it is that it uses ginger beer and cranberries, two of my favorite things!
Get the recipe HERE
Prosecco Cocktail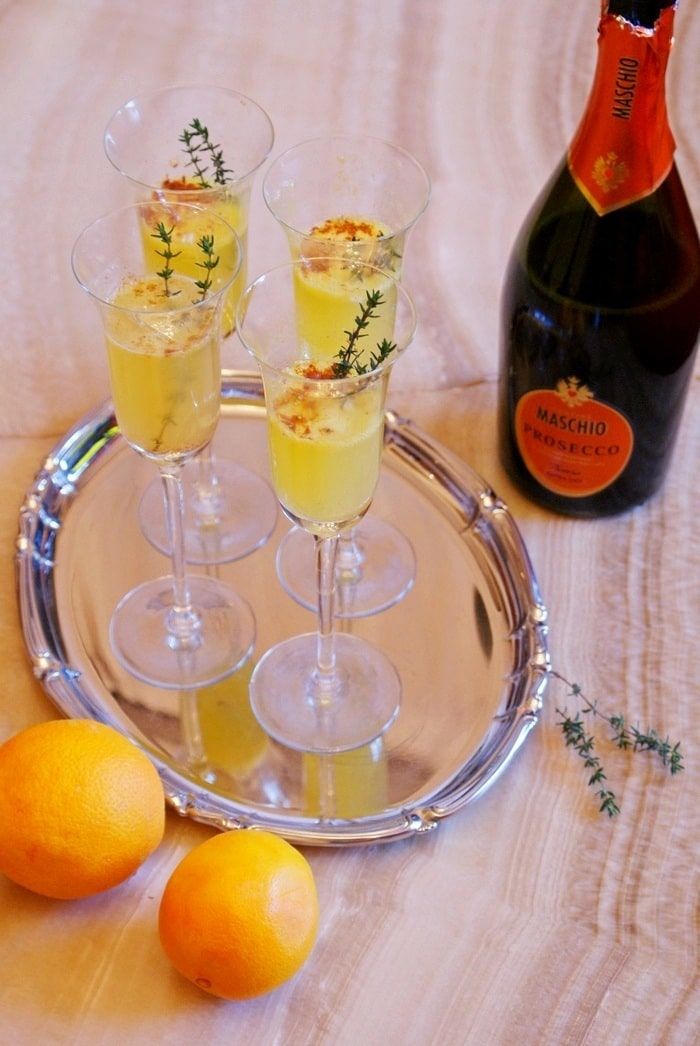 Prosecco is the perfect way to celebrate the new year! Try adding a few ingredients to take it up a notch!
Get the recipe HERE
Pomegranate Kir Royale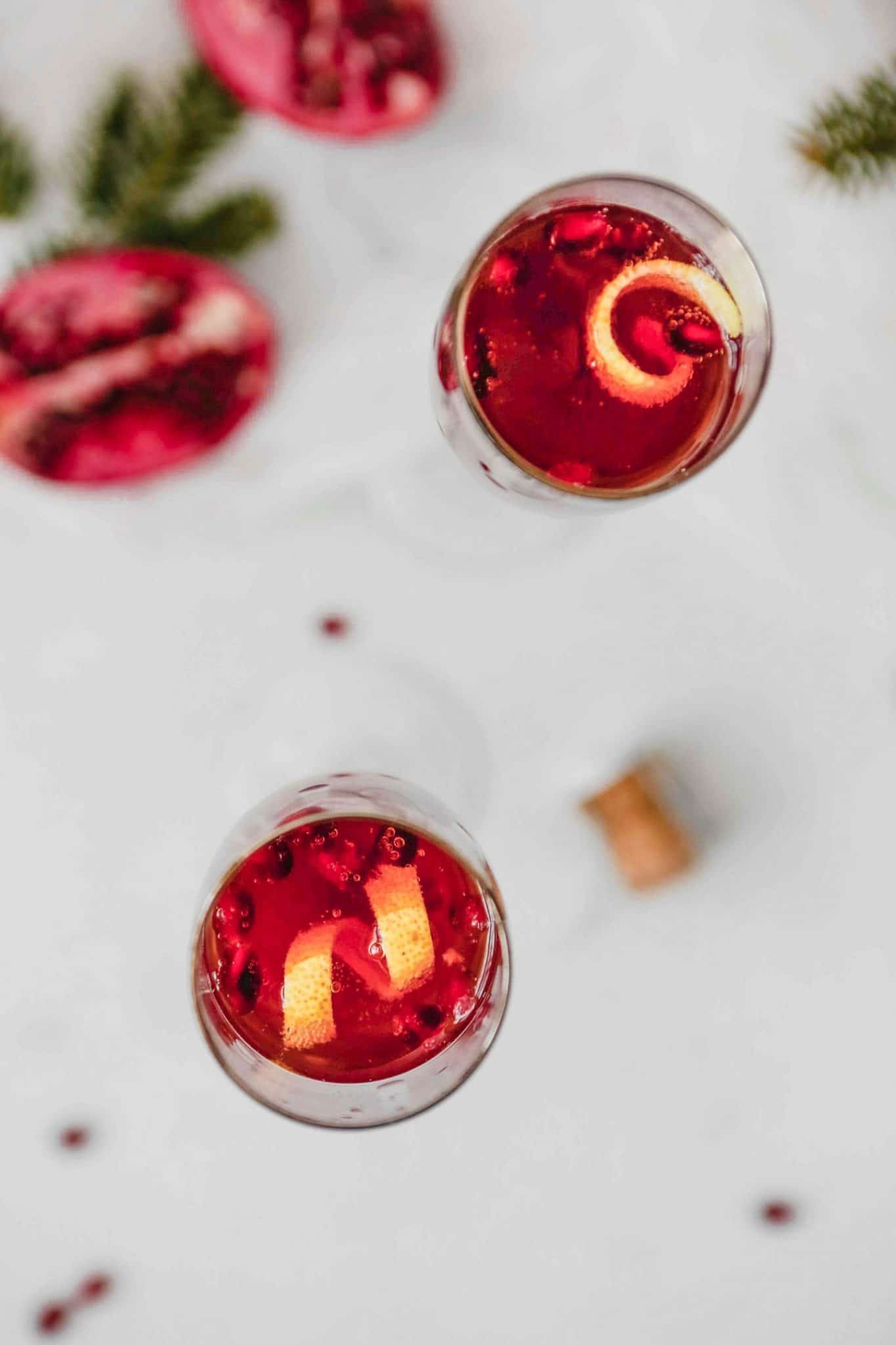 This jewel-toned Pomegranate Kir Royale is about as easy and as festive as cocktails come. Just two ingredients (three optional add-ins) is all you need to create this delicious take on the classic champagne cocktail.
Get the recipe HERE
New Year's Eve Mocktails
Virgin MOjito REcipe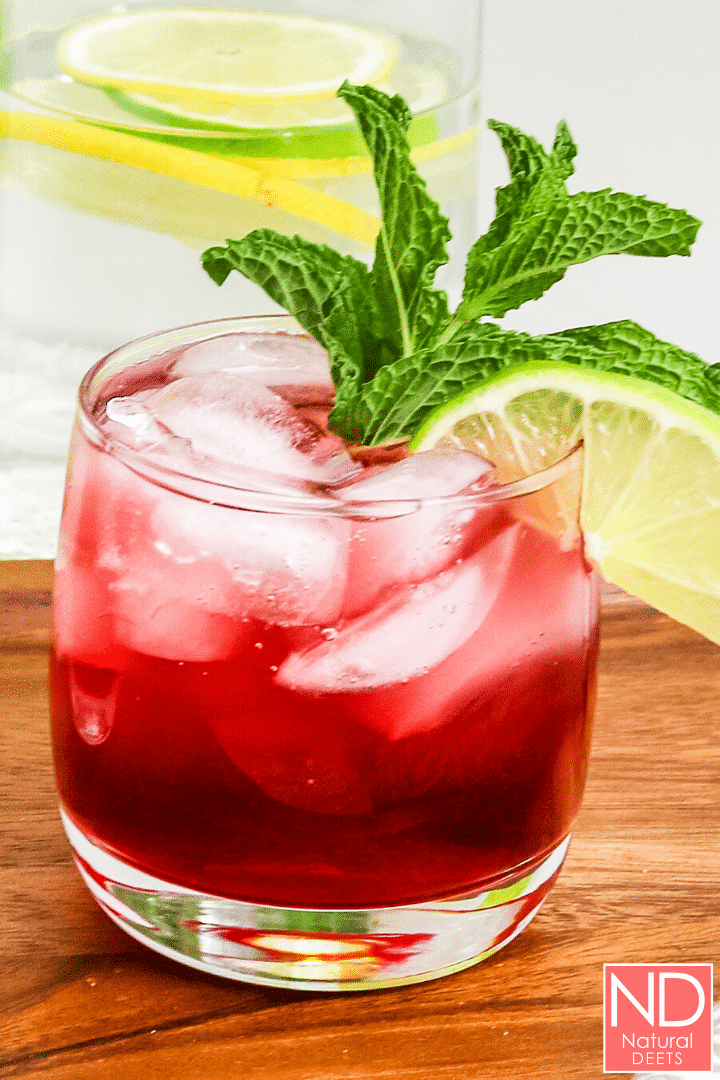 With crushed mint leaves and a hint of honey, this healthy Virgin Mojito will quickly become one of your favorite Mocktail recipes! And the best part? The simple syrup in this recipe can be made in the microwave in less than 2 minutes. Yes, please!
Get the recipe HERE
Sparkling Blackberry Basil Mocktail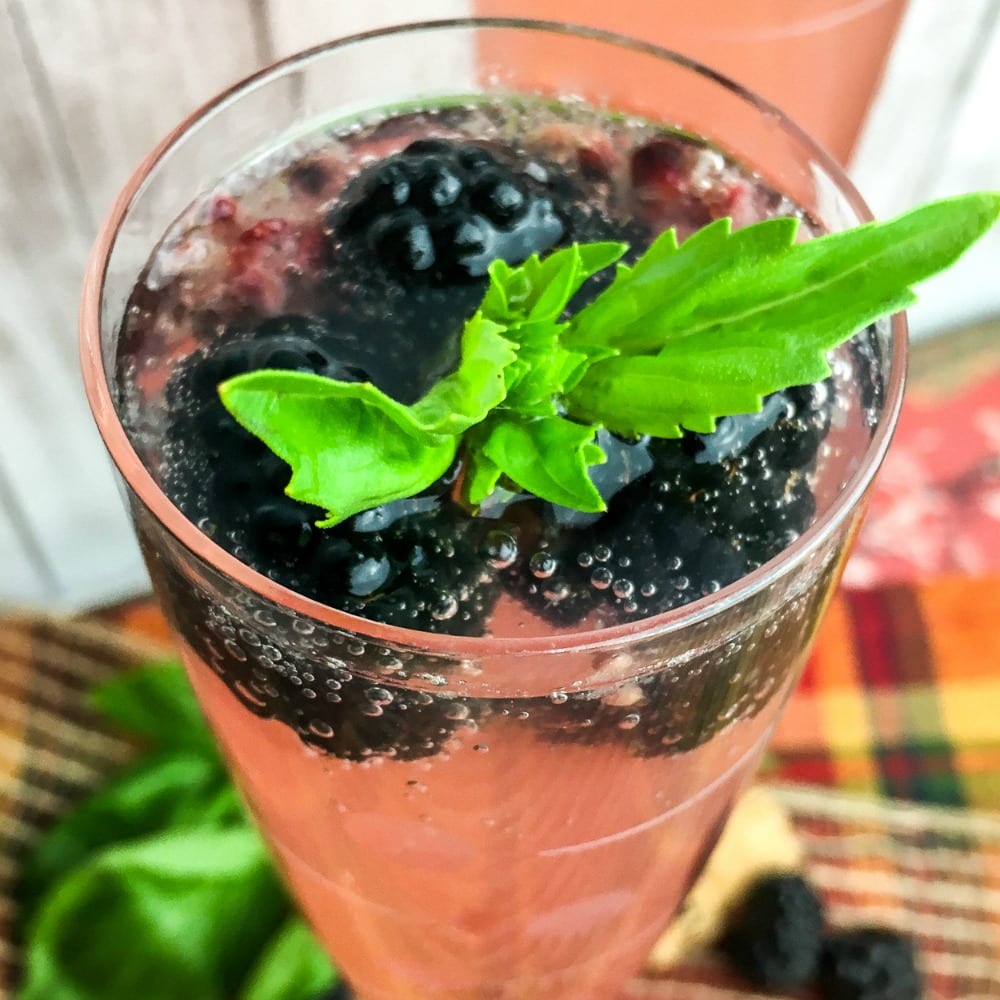 This is perfect for kids and adults who don't drink alcohol or who just don't want an adult beverage at this moment.
You can make the mocktail to serve at parties or as a fun addition to a family brunch.
Get the recipe HERE
Frosty Coconut Mint Mocktail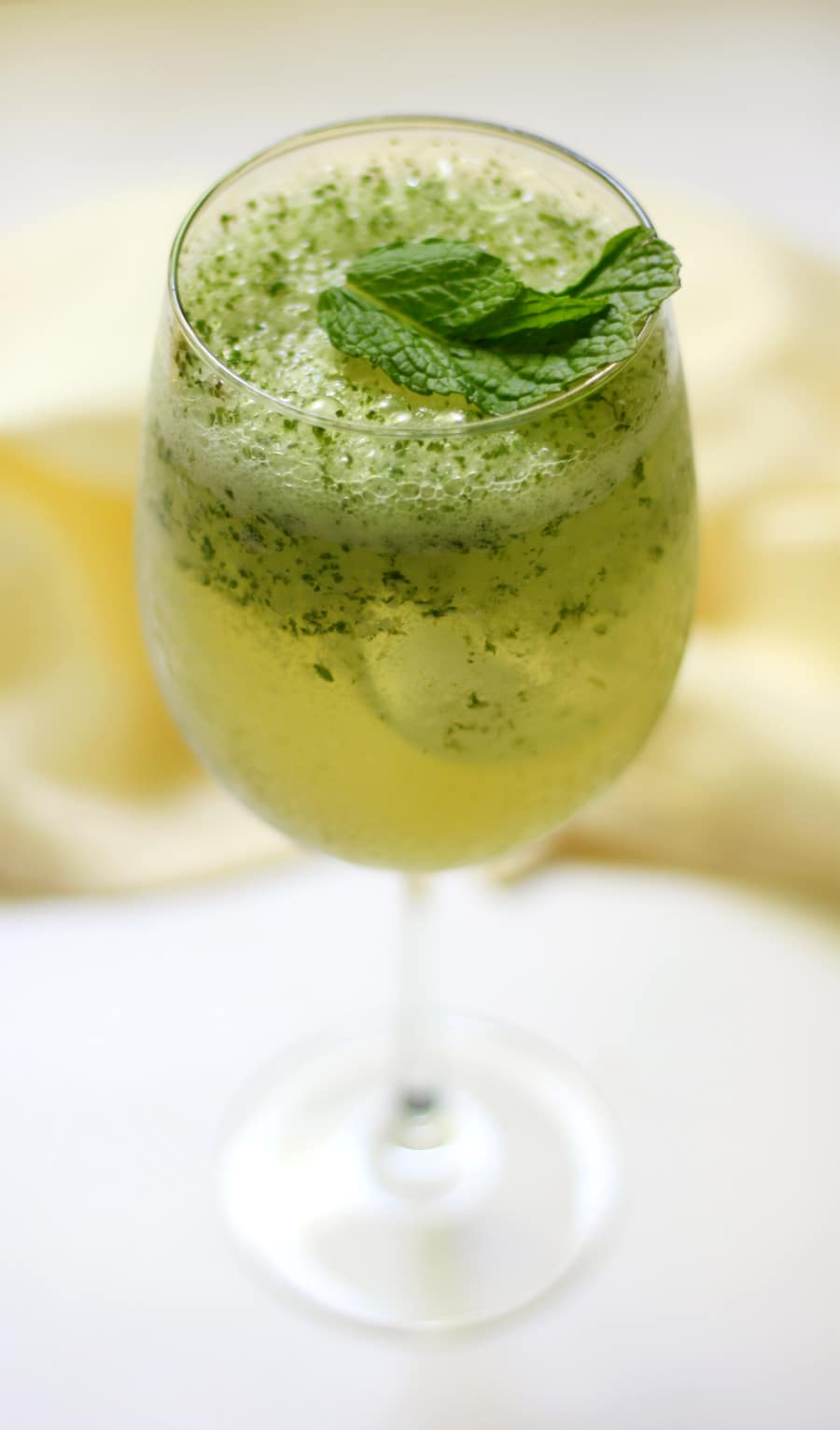 Need a little refreshment? A Frosty Coconut Mint Green Tea Mocktail with natural coconut water will have you feeling hydrated, healthy, and luxurious! Just 3 simple ingredients and you will be sipping all day long!
Get the recipe HERE
Holiday Cranberry Mocktail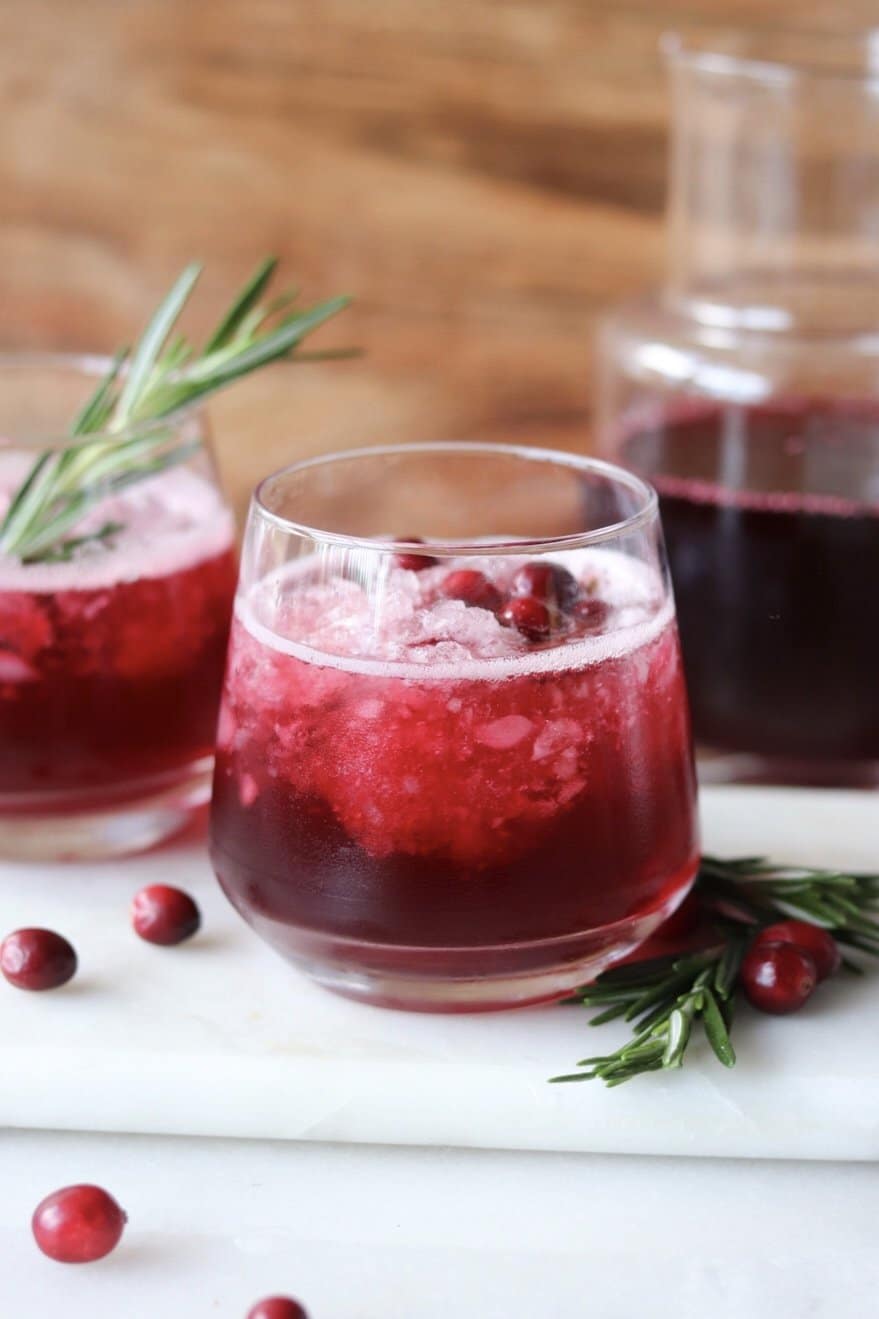 This Holiday Cranberry Mocktail is perfect for your next Christmas or holiday celebration! It's lightly sweet and bubbly and completely Whole30 compliant, made with simple ingredients like 100% cranberry juice, 100% apple juice, and seltzer (and no alcohol).
Get the recipe HERE
Aronia Berry Mocktail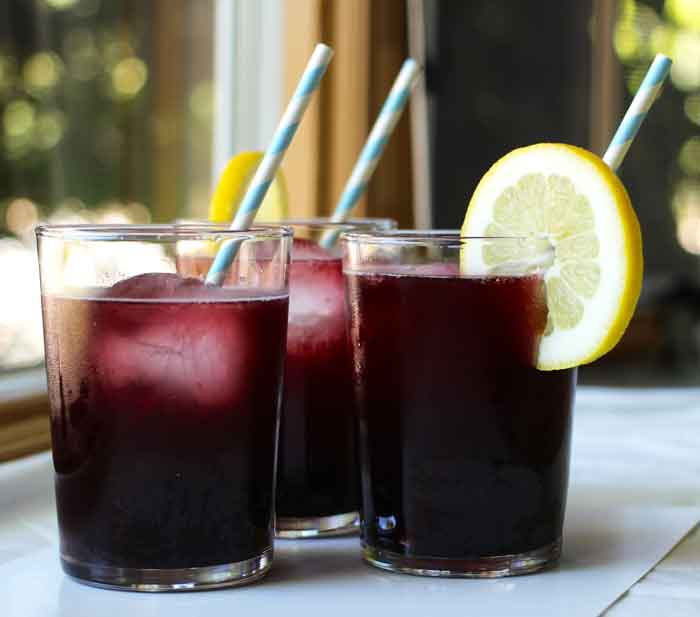 If you happen to have access to Aronia berries, this one is for you!
Get the recipe HERE
Apple Cider Lemonade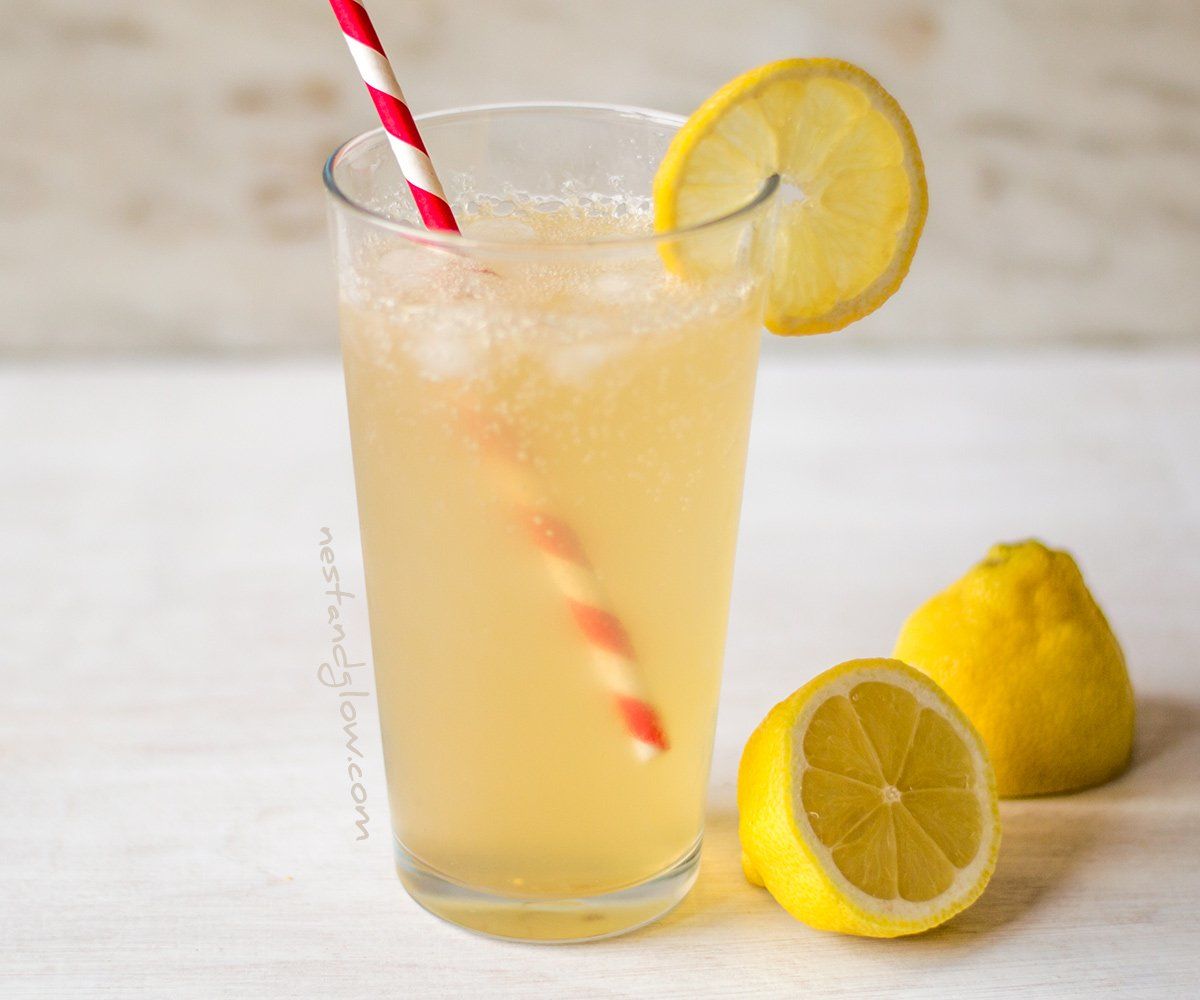 This one is for your health conscious friends! If they want an alcoholic version, they can add spike it!
Get the recipe HERE
appetizers for New Years Eve You might enjoy:
By