Roast Turkey Legs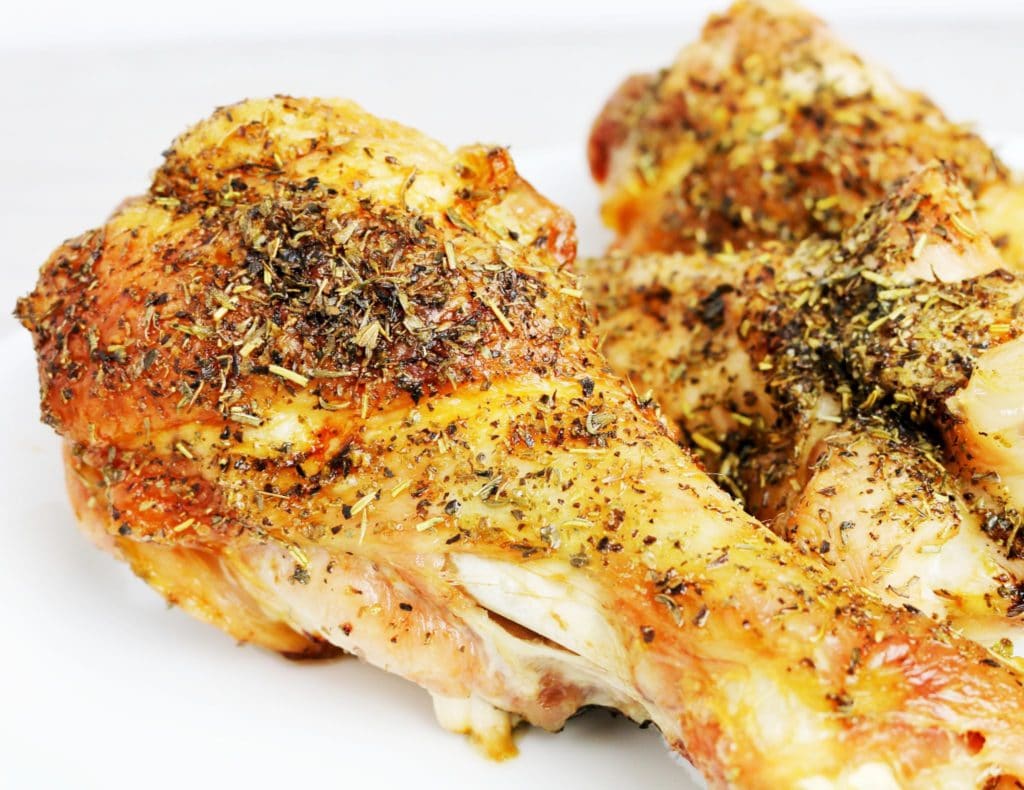 Straddle the line between fantasy and dinner with this delicious roasted turkey leg recipe!
Roast turkey legs remind me of two things – The Tournament of Kings and Roasted Turkey at Disneyland. Both are delicious, and I'd be lying if I said I didn't think about them every few months…
When we started the Fall Clean up Recipe Challenge, one of the first recipes we received was for a roasted turkey. It was basted in butter and bourbon and roasted to perfection! I had tried a similar recipe in the past and it was so good… all that butter kept the turkey meat moist and made the skin nice and crispy!
Butter isn't necessarily harmful if you are using a moderate amount of grass fed butter, but this recipe called for several sticks of butter! Fortunately, I had a roasted turkey recipe that was perfect for this clean up challenge! I perfected it after our trip to Disneyland when I was still craving their Turkey legs.
The best part of this recipe is just how simple it is! It doesn't take much time and it is perfect for Thanksgiving if you are only having a few people over. It beats waiting 3+ hours for your turkey to cook!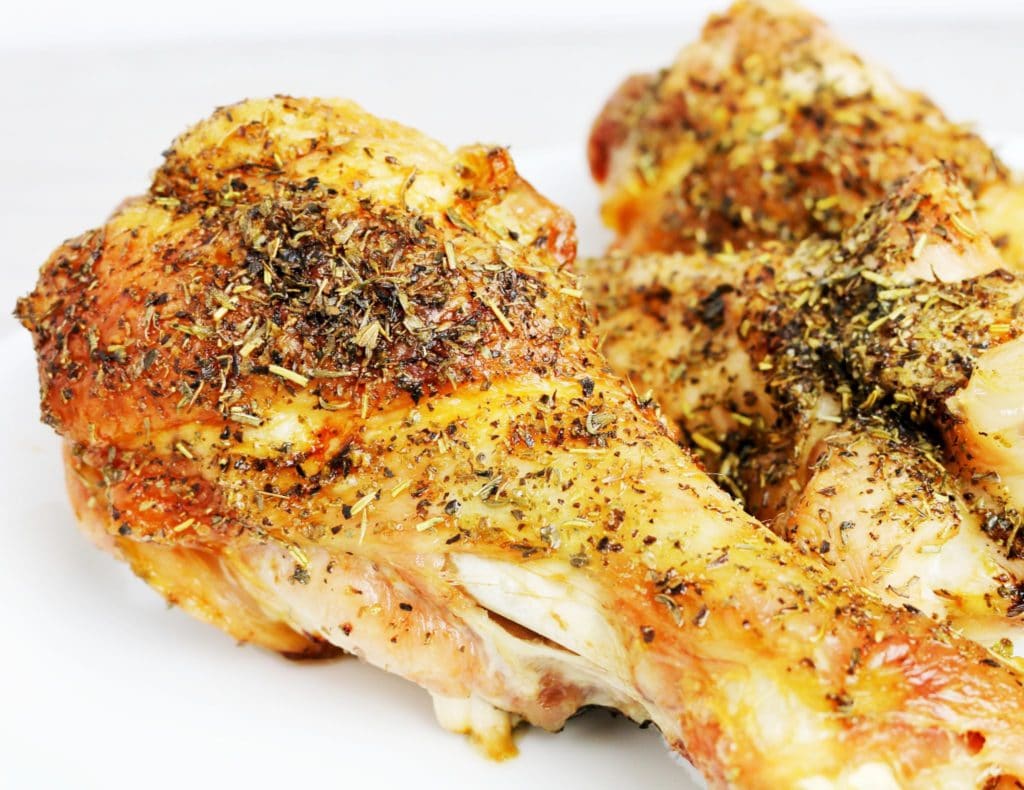 Roast Turkey Recipe
I was able to find these turkey legs on sale at the grocery store. Each year after Thanksgiving, turkey legs at our local grocery store go on sale. They pack them in "Family Packs" and sell them at a discount. You can buy these and freeze them.
Place the Turkey legs in a baking pan. I like to spray my pan with cooking spray, but it is not necessary.. Some people will tell you to rinse your poultry first but I never do that. I don't like the idea of raw chicken all over my sink and I believe that any germs on the poultry will cook off in the oven….but to each their own!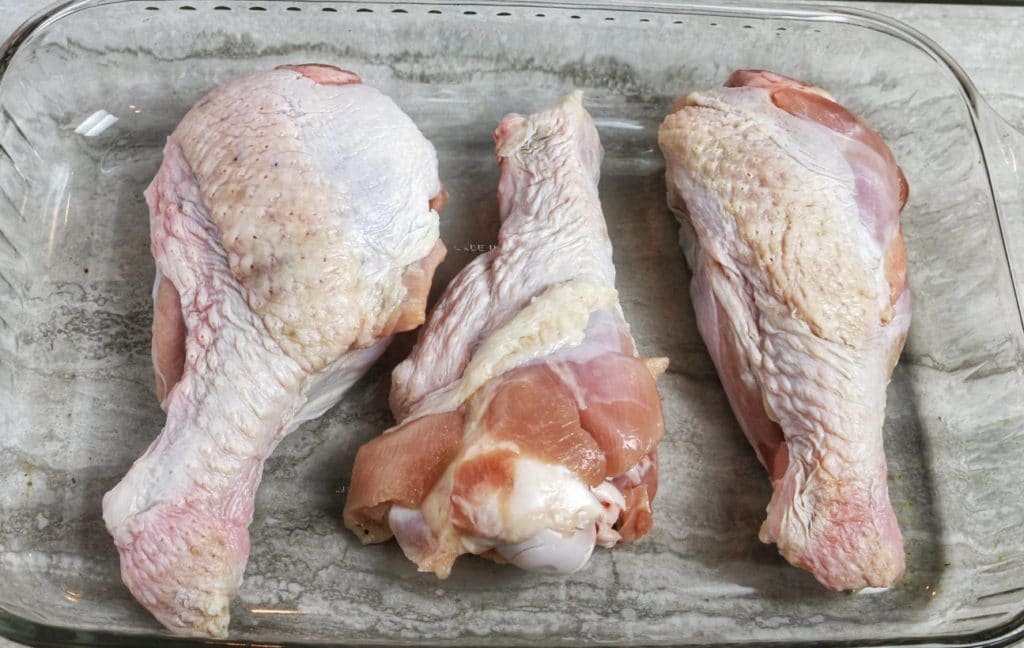 Rub the turkey with olive oil and be sure to get all sides. Sprinkle with Herbs De Province and add salt (be generous with both).
Roast at 350 degrees for 90 minutes. Then increase the oven to 450 degrees. Roast the turkey for 30 minutes or until crispy
.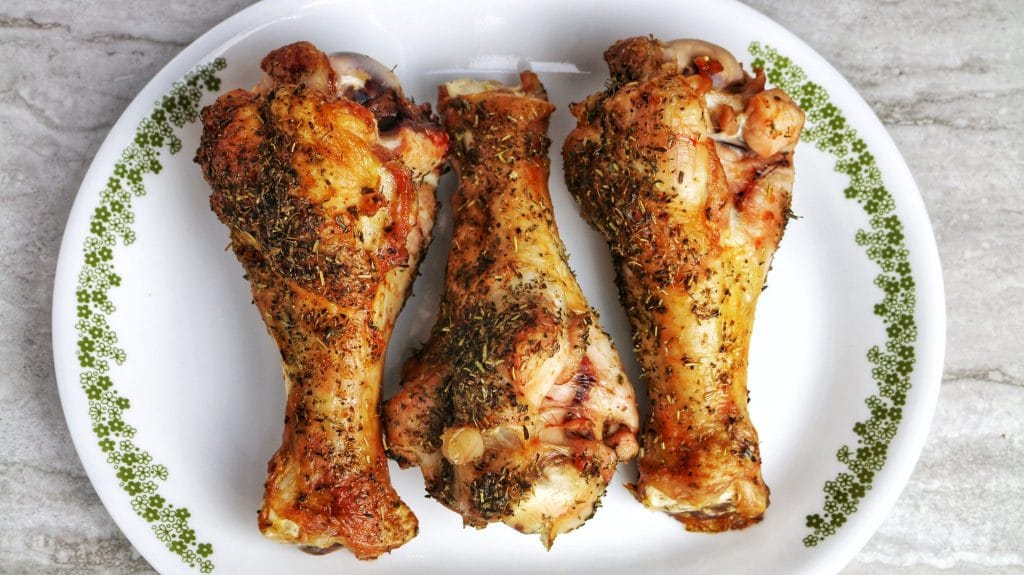 Roast Turkey Leg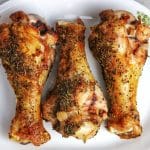 A great alternative to cooking an entire turkey! But without sacrificing any flavor…or crunchy skin!
3-4 Turkey Legs
1.5 Tbsp Herbs De Provence (per turkey leg)
Salt
Olive Oil
Place the Turkey legs in a baking dish. Make sure the turkey legs are not touching. Spray the pan with oil if you desire
Rub each turkey leg with olive oil. Be sure to get all sides
Rub the Herbs De Provence and Salt on to the turkey. Be generous with both. The flavors will be less prominent as it cooks
Bake in the oven at 350 degrees for 90 minutes
Increase the heat to 450 degrees and cook for 30 minutes, or until crispy. The turkey is done when the internal turkey temperature is 165 degrees
Enjoy!
By