There is just something about eating sliders that fuels the air and amps up the party! Is it because we feel like we are eating tiny food? Or is it because we can have more than one with no guilt?! What ever it is, these smash burger sliders are guaranteed to pump up your next get together!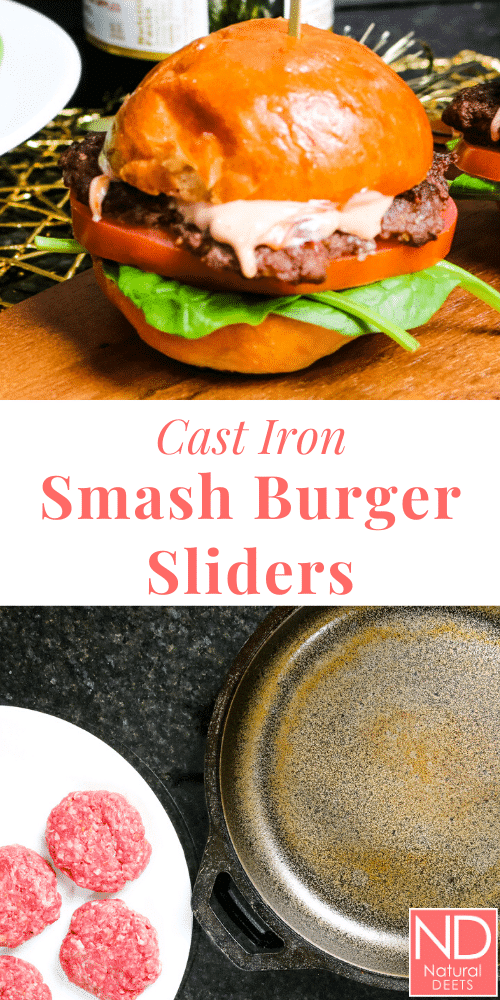 Smash burgers are exactly what they sound like. It is a burger that is smashed! However, it is even more delicious because the edges get crispy and browned so it adds another layer of delicious flavor!
The best part is that these smash burgers are real food and clean eating compliant! Use grass fed beef for an even bigger burst of flavor…though some people will tell you that you need the fat from non grass fed beef!
How Do You Make Smash Burgers?
Well, you will get a different answer depending on who you talk to. I have tried several different techniques, from starting with balls to using rolling pins and there are 2 techniques that work best in my opinion.
Note: If you have a cast iron skillet, use it for this recipe. It holds a high heat and keeps the burgers from sticking. So it is wonderful!
The first is to form the meat into "pucks" that are about 2 inches wide and 1/2 inch thick. Place it in a hot cast iron skilet that has been coated in a thin layer of avocado oil then do 1 of 3 things:
Option 1: Use a burger press or spatula, to smash down the burger. You want it to be as thin as possible, or as thin as your can get it (there is a limit to how much you can smash it). However, just get it as thin as you can.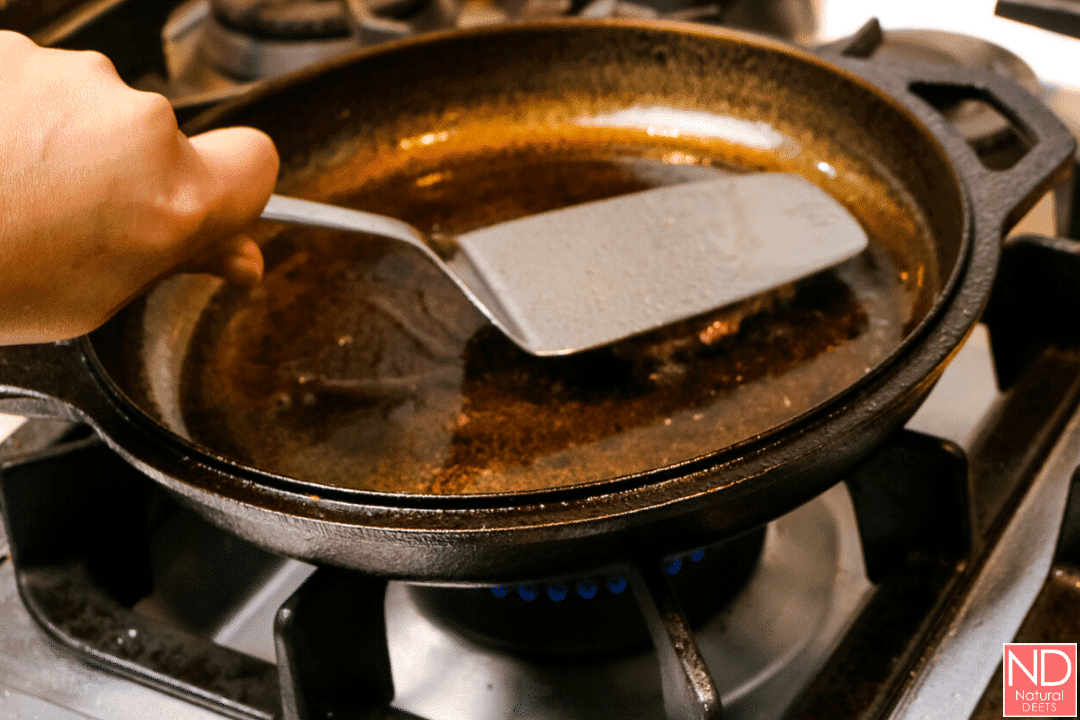 Option 2: Use the bottom of another cast iron pan to press down the burger.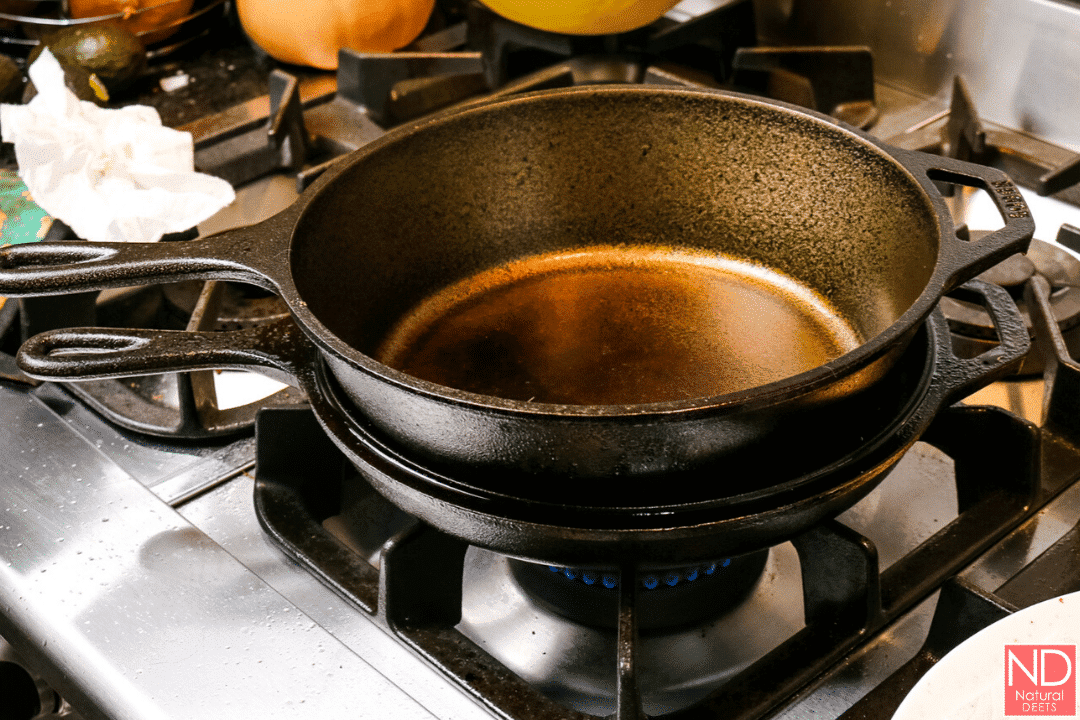 Option 3: If you struggle with the options above, place the patty between 2 layers of plastic wrap and roll the burger with a rolling pin before placing it in the pan. The burger will fatten as it cooks, so place something on top of the patty to hold it down while it cooks.
What are the benefits of using a cast iron skillet?
When it comes to cooking burgers, the greatest benefit is the natural nonstick properties of cast iron. If the pan is properly seasoned food is less likely to stick.
In fact, the more you use your skillet, the more non stick it will become!
In addition, the cast iron skillet can be used on the grill or over an open fire. It also heats evenly, so even if your heat source is uneven (like an open fire or oven burner that is too small) then entire pan will still heat evenly.
The only downside is the weight. If you have trouble lifting heavy objects in the kitchen (think Le Creuset heavy), it may not be a good option for you.
Why Are Smash Burgers So Good?
You know how you try to get a golden brown crust on a delicious piece of chicken or a nice caramelized color on roasted vegetables? That brown color adds a wonderful flavor to an otherwise ordinary dish.
The same is true with smash burgers. Because the burger is smashed against the cooking surface, it creates a nice crispy coating on the patty.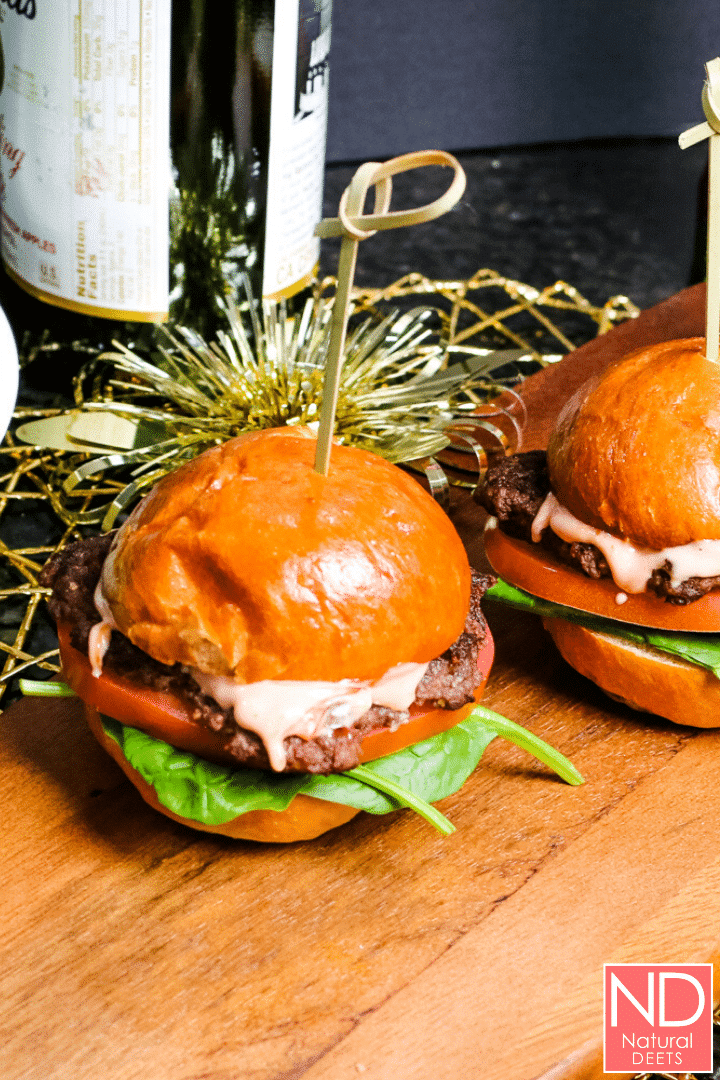 However, it is possible to smash the burger too much. Most people want a nice juicy burger and not one that is dry and tough. By smashing the burger, we are utilmately smashing the juices out of the burger.
To prevent this, we only want to smash the burger on one side and only for about 30-45 seconds while the burger starts cooking. Once it is flipped, leave it alone. Even if it puffs up slightly during cooking, you want to keep those juices in there!
Can you make smash burgers on the grill?
Yes you can, but not the way you think. Because it needs to be smashed, it can not be cooked directly on the grill. The smashing action would ultimately push it through the grates, and no one wants to clean that!
To cook it on the grill, place the cast iron pan on the grill first and preheat it with a layer of avocado oil. Then carefully add your patty and follow the directions.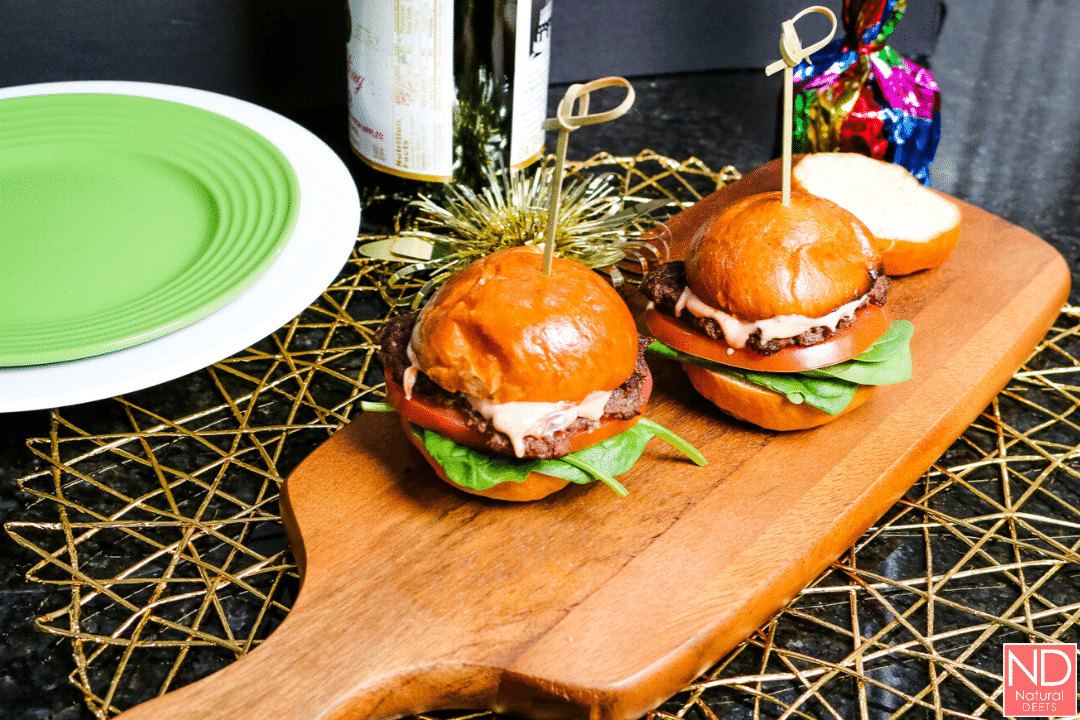 Smashing the burgers releases all the fat and oils from the burger and creates a ton of smoke and an oily mess in your kitchen. Because of that, we actually prefer to cook these on the grill.
If you have a grill, I would recommend you do the same…seriously, there was oil all over our floor and stove. Not fun…
How big should a slider be?
The standard size of a slider is 2oz. or less. However, I say just make sure it fits your slider bun! It's not ideal to have the patty hanging over the side of the bun!
Sliders have been around for a long time (think White Castle burgers) but they really gained popularity in the last 10 years. They can now be found on menus across the nation, from bars, pubs and food trucks to fancy restaurants.
Though traditional sliders are made with beef patties, I have seen modified versions with pulled pork, roasts and even some vegetarian options! The best part of sliders is that they are the perfect size for kids and the adults can eat several without guilt!
How to Keep Sliders warm
Traditional sliders can be kept warm in the oven. However we are making smash burger sliders, and placing them in the oven will dry them out!
Instead, these burgers should be eaten as soon as possible. If you are cooking for a crowd, place the burgers in a deep bowl and tent it with foil to keep the heat in.
But trust me, these are so delicious that your guests will be eating them right off the grill!
How To Preheat Your Cast Iron skillet
Before cooking on your skillet, you will want to preheat it slowly. You will need to do this each time you use it.
To preheat it:
Place the cast iron skillet on the stove over low heat for 5 minutes.
Increase the heat to Medium-Low for 3 minutes
Lower heat to Low and you can start cooking
Preheating ensures that your pan is evenly heated before cooking.
How To Make Fry Sauce
If you aren't familiar with fry sauce, you are in for a treat! Fry sauce is not only delicious with fries, but it is also perfect for burgers!
To make the fry sauce, mix equal parts of ketchup (with no High Fructose Corn Syrup) and avocado mayonnaise. If you want to add a little tartness, add a dash of relish. Mix it all together and spread it on your burger!
Looking for more dinner party recipes? Try these amazing oven baked ribs, crispy chicken wings or braised pork shoulder!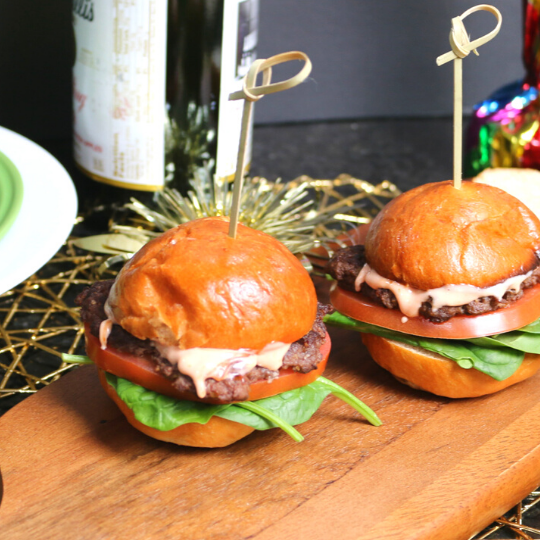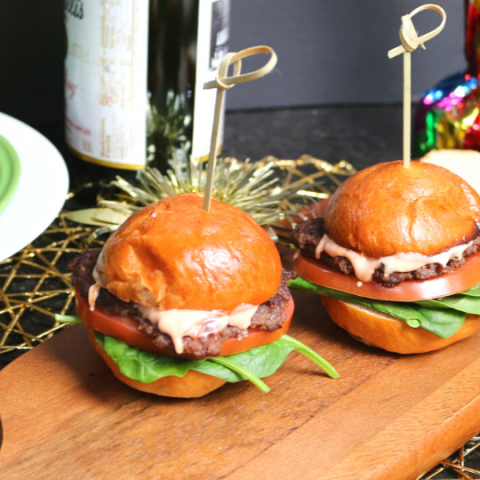 Smash Burger Recipe
These smash burger sliders will be a hit at your next party!
Ingredients
1 Pound Ground Beef , Grass Fed
1 Tablespoon Flax Seed, Ground
1/2 teaspoon Salt
6 Slider Buns
Toppings of your choice:
Instructions
In a medium bowl, add the ground beef, flax seed and salt. Mix well
Form the meat into "pucks" that are about 2 inches wide and 1/2 inch thick
Heat a Cast Iron skillet (place on the stove over low for 5 minutes then increase heat to medium-low for 3 minutes. Once warm, lower heat to Low)
Add enough Avocado oil to coat the bottom of the pan.
Place a patty in the pan and use a press, spatula or another cast iron pan to smash it down. Hold it for about 30-40 seconds then let it go. Cook for an additional 1 minute and then flip it.
Cook for 1 1/2 minutes or until desired done-ness
Optional: Put the slider buns under the broiler for 1 minute (or less - watch it closely) until toasted
Serve with desired condiments!
Nutrition Information:
Yield:

6
Serving Size:

6 sliders
Amount Per Serving:
Calories:

292
Saturated Fat:

6g
Cholesterol:

54mg
Sodium:

246mg
Carbohydrates:

18g
Fiber:

2g
Sugar:

3g
Protein:

16g
Looking for more? Here are some of our recent posts!
By