Bring the spa home with this super easy and refreshing spa-worthy recipe for cucumber-infused water. It's perfect for a hot summer day, or just for sipping on the patio while watching the kids ride their bikes!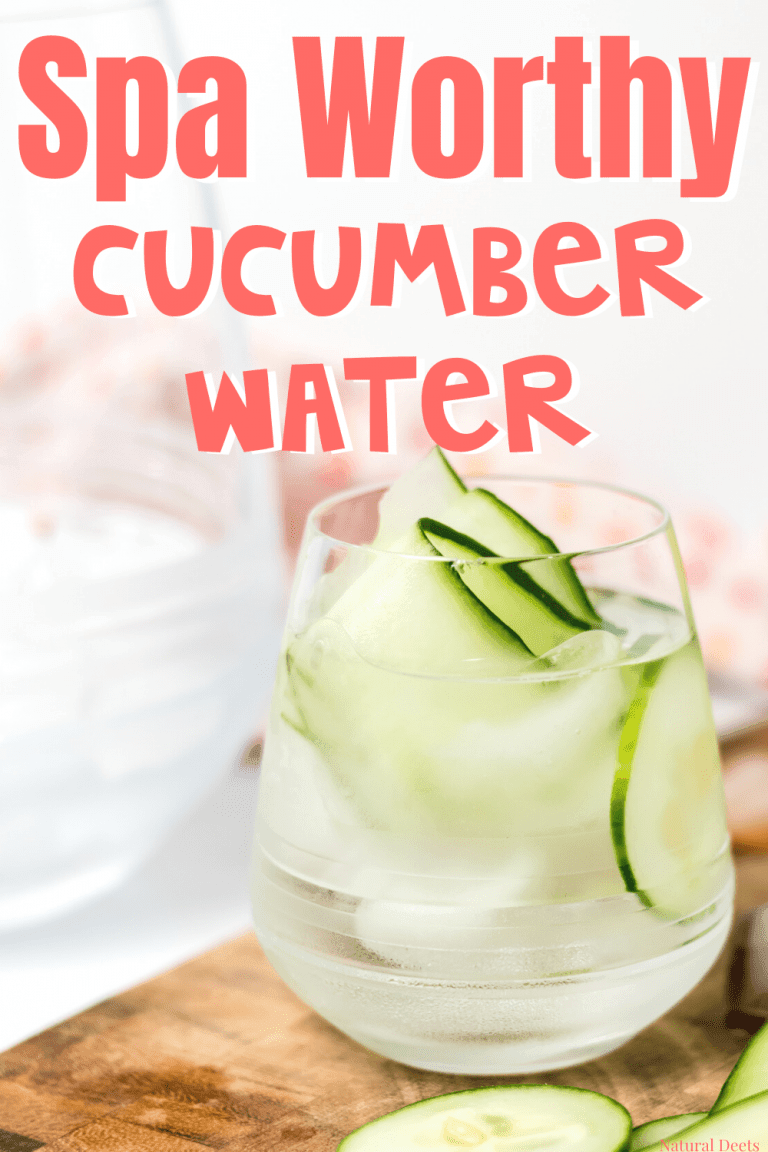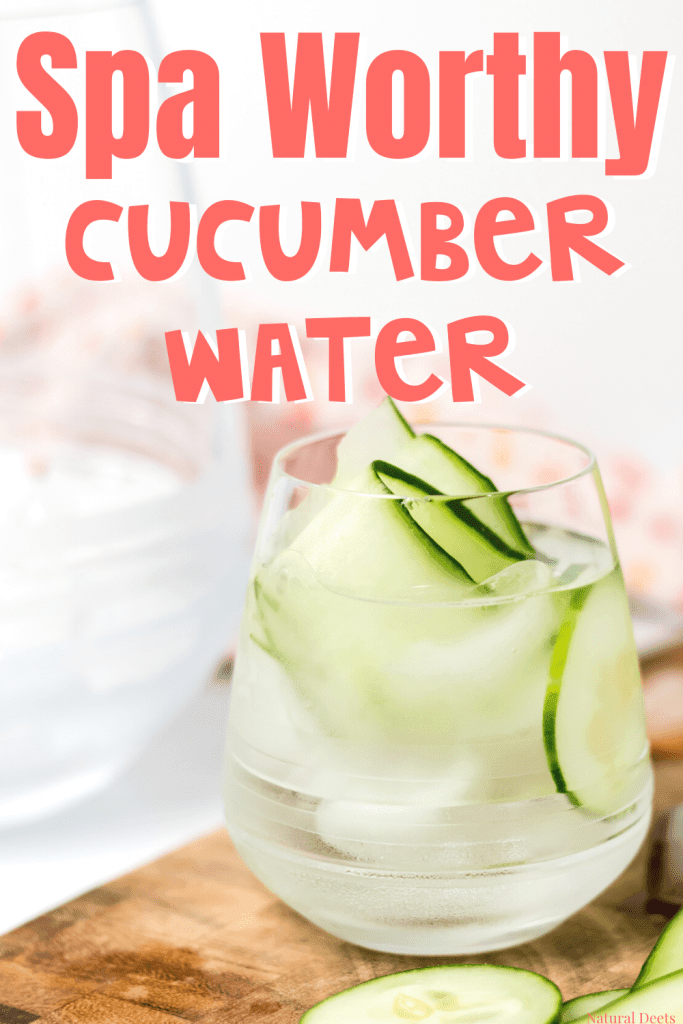 If you want to take it up another notch, add some fresh mint leaves and a splash of lemon. Consider this recipe a reminder that infused water is so easy to make, then make it your own! Keep reading for more ideas.
Looking for an alternative for the kids? Try our Healthy Strawberry Lemonade too!
Cucumber Water Benefits
The recommended amount of water that we need to consume can vary from study to study and doctor to doctor. Per the Mayo clinic, women need about 11 cups of water a day. If you aren't used to drinking water, this can be tough!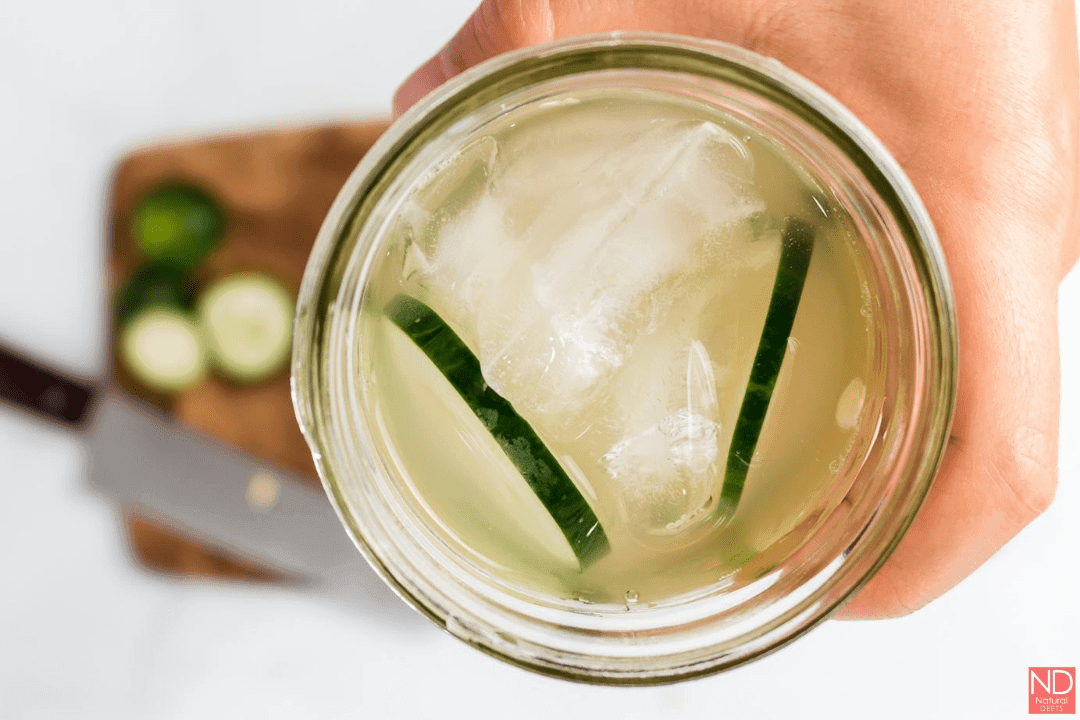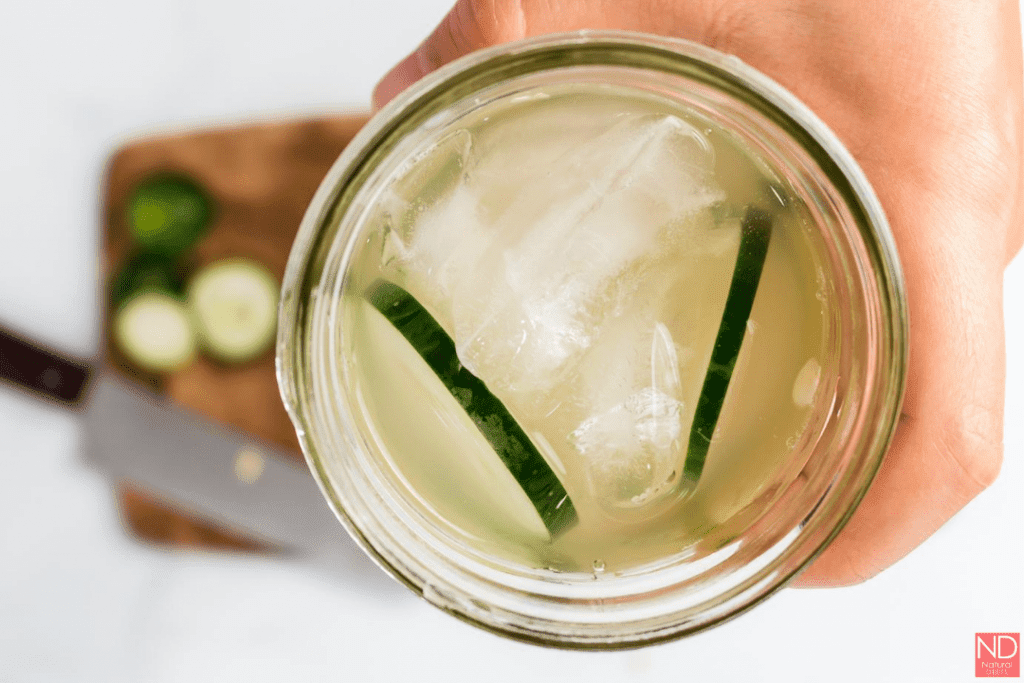 The simple act of adding cucumber to water takes regular water from basic to delicious! And there are so many benefits to drinking water. Here are just a few:
Keeps your skin hydrated – Drinking water is known to help make your skin look fresher and flushed out all those toxins that can cause breakouts. In addition, cucumbers are high in pantothenic acid and B-6 which is sometimes used to treat acne.
Keeps you fuller longer – Sometimes when we are hungry, we are actually thirsty. Drinking water throughout the day can help to curb cravings and keep you satisfied longer.
Flushes toxins from your body – Drinking enough water can flush toxins from your body, keeping you healthy and potentially increasing your energy levels!
The benefits go on and on…after all we can't live without water so why not make it delicious?
Can I Drink Cucumber Water Everyday?
You sure can! This is a great way to get your daily intake of water without getting bored.
When the kids are sick, or in the heat of summer when we are sweating all the time, I will add cucumbers to a glass of coconut water for the added electrolytes. It's delicious too!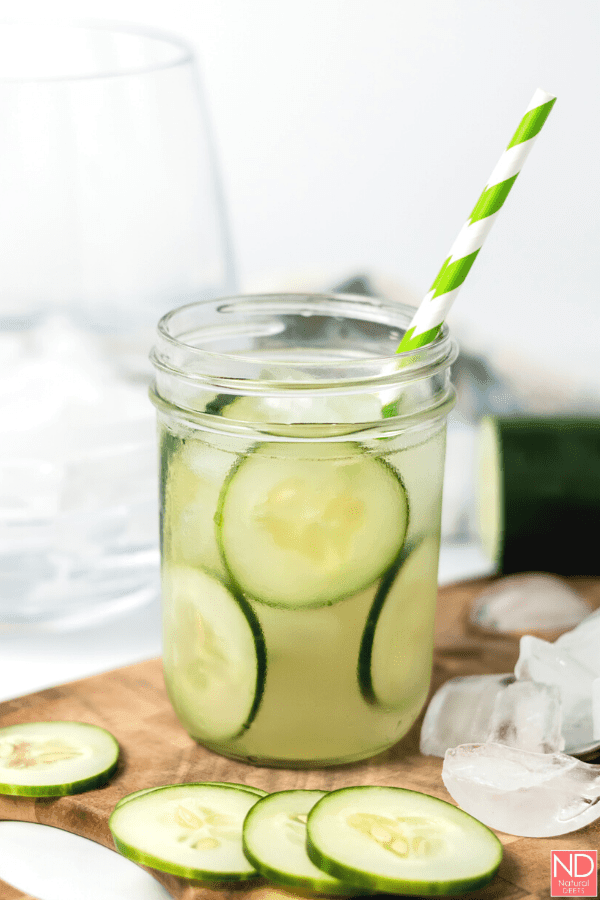 But don't stop at cucumber infused water! Use what you have in the fridge. Here are a few of our other favorites:
Cucumber and Mint Infused Water
Apple and Lemon Infused Water
Cucumber and Lemon Infused Water
Pineapple and Raspberry Infused Water
Cucumber Strawberry Infused Water
Cucumber and Lime Infused Water
Kiwi and Oranges Infused Water
Watermelon and Mint Infused Water
How Long Can You Keep Cucumber Slices In Water
Technically cucumbers should only be kept in water for about 12 hours before they should be removed. The infused water can then be kept in the fridge for a few days.
However, in the past I have stored cucumbers in water for 24 hours and they have done well. Just keep an eye on them and make sure they don't get mushy.
Like this recipe? You and your kids will love these too:
Cucumber Infused Water
Instructions
Wash the cucumber and cut into thin slices
Place the cucumbers and ice into a cup and add the water
Let sit for a few minutes and enjoy!
This can be made the night before and stored in the fridge.
Notes
Try adding coconut water to change it up!
Nutrition Information:

Yield:

1

Serving Size:

1 Amount Per Serving:

Calories:

30

Total Fat:

0g

Saturated Fat:

0g

Trans Fat:

0g

Unsaturated Fat:

0g

Cholesterol:

0mg

Sodium:

13mg

Carbohydrates:

7g

Fiber:

1g

Sugar:

3g

Protein:

1g

Nutritional information was calculated automatically. Please verify accuracy

By