Get ready because this Sparkling Pomegranate and Tequila Cocktail recipe is going to become the star of your next party! With fresh mandarin orange juice and pomegranate juice, this fruity drink isn't too sweet so you can enjoy more than one! Even tequila haters will be grabbing a glass.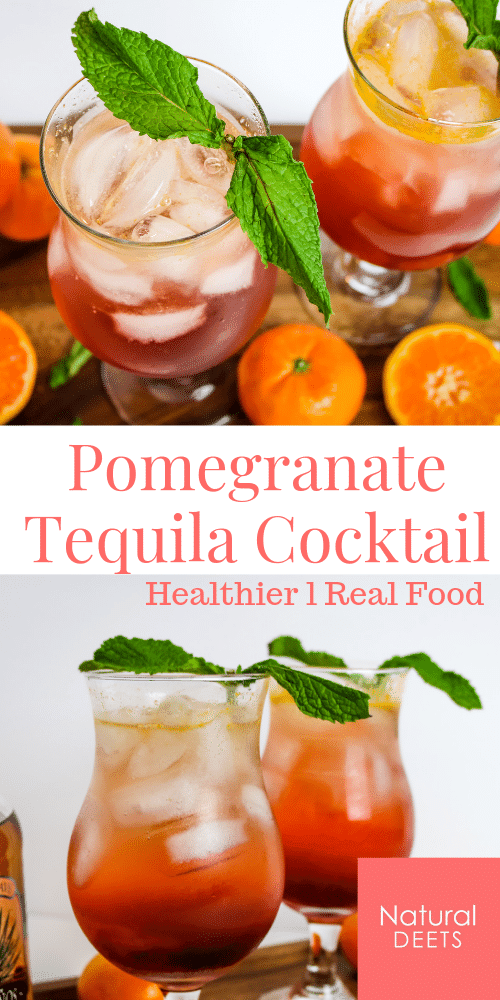 You can trust me when it comes to tequila – I mean, I have tried it with almost anything you can think of. In college, our drink was shots of tequila chased by a scoop of frozen apple juice concentrate. Hey, I didn't say we were classy back then!! But damn, it was fun.
Obviously, our standards were low and I can remember the exact moment that I decided I hated tequila. But now that I am older, I have put down the shot glass and experienced the pleasure of sipping tequila drinks.
What Goes Well With Tequila?
Oh tequila, with your reputation, what are we to do with you? Mixing you with pomegranate juice is a good start! Pomegranate is delicious with tequila. Add citrus and it is perfect.
In this recipe, we used mandarin oranges (a.k.a. Cuties), simply because I had a bowl sitting on the table in front of me. But I have to admit that it was a wise choice. The result was amazing!
The mandarin oranges added a fresh flavor that made it perfect for sitting out on the deck during the one week of 80-degree weather we had in May. Add a lime wedge and triple sec for another popular pairing.
Just look at how beautiful that is!
How Many Tablespoons are in A Shot?
I feel like this is something I would have known in college. One of those little known facts that we liked to throw around. But I guess we just didn't care!
Well, the adult me has recently learned that there are 3 tablespoons in one shot. Now you don't need to reach for a shot glass or jigger when making drinks!
What Soda Mixes With Tequila?
Lemon lime soda mixes well with tequila but it is way too sweet for me. I don't want to feel like I am eating candy when I have a cocktail. So I prefer soda water or club soda. There are less calories and no sugar too. Remember, we are trying to keep it healthy!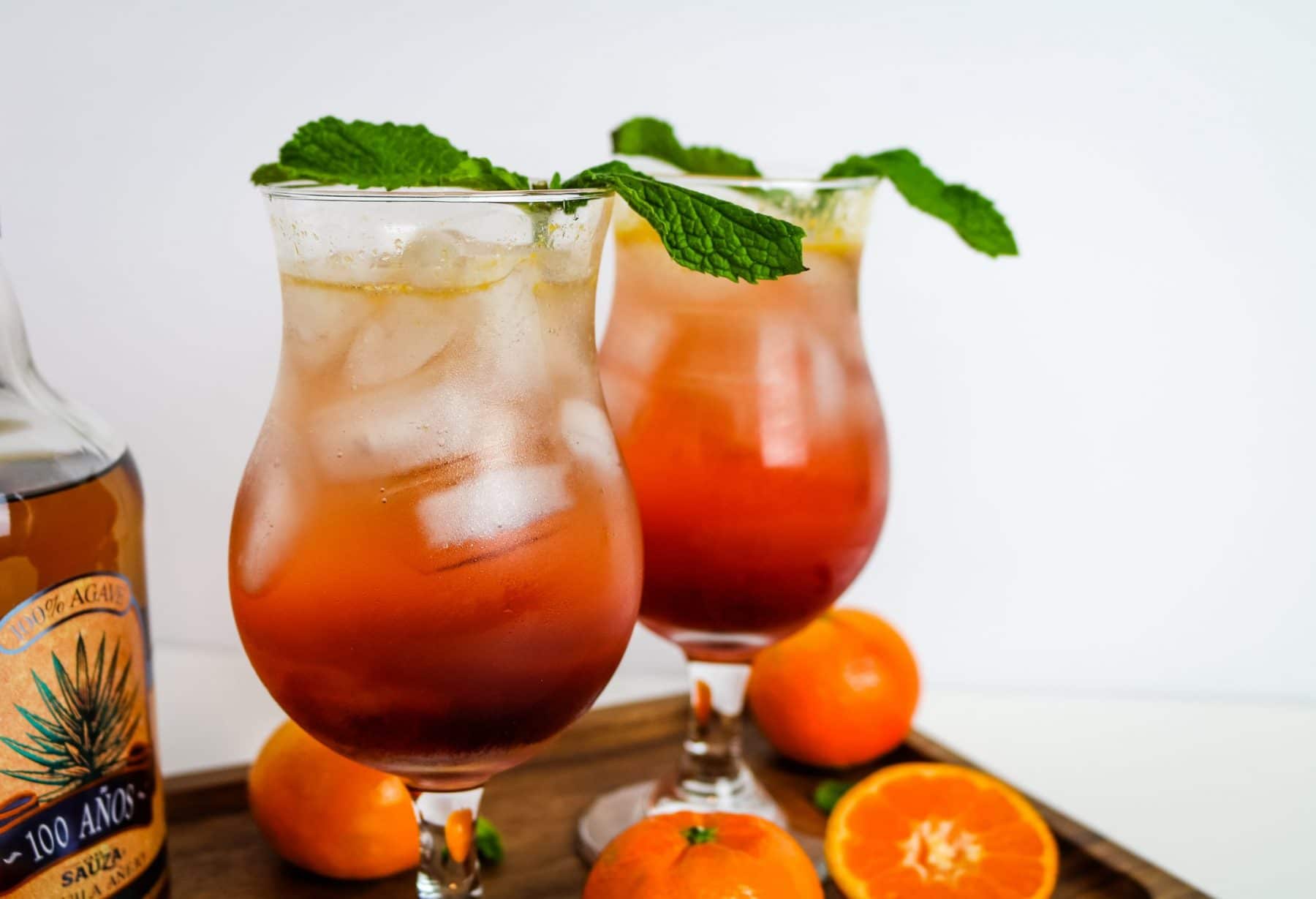 Unfortunately, there is a dark side to alcohol. Well more than one dark side, but this is not that kind of blog. I'm talking about how alcoholic drinks are typically far from Clean or Healthy eating. Especially fruity drinks.
But we still need to have fun in life, so we have found a way to make it work. We found 100% agave tequila. It can be like a treasure hunt to find a bottle, but we did find it in the grocery store, so it is possible. Just let the kids in on the hunting fun!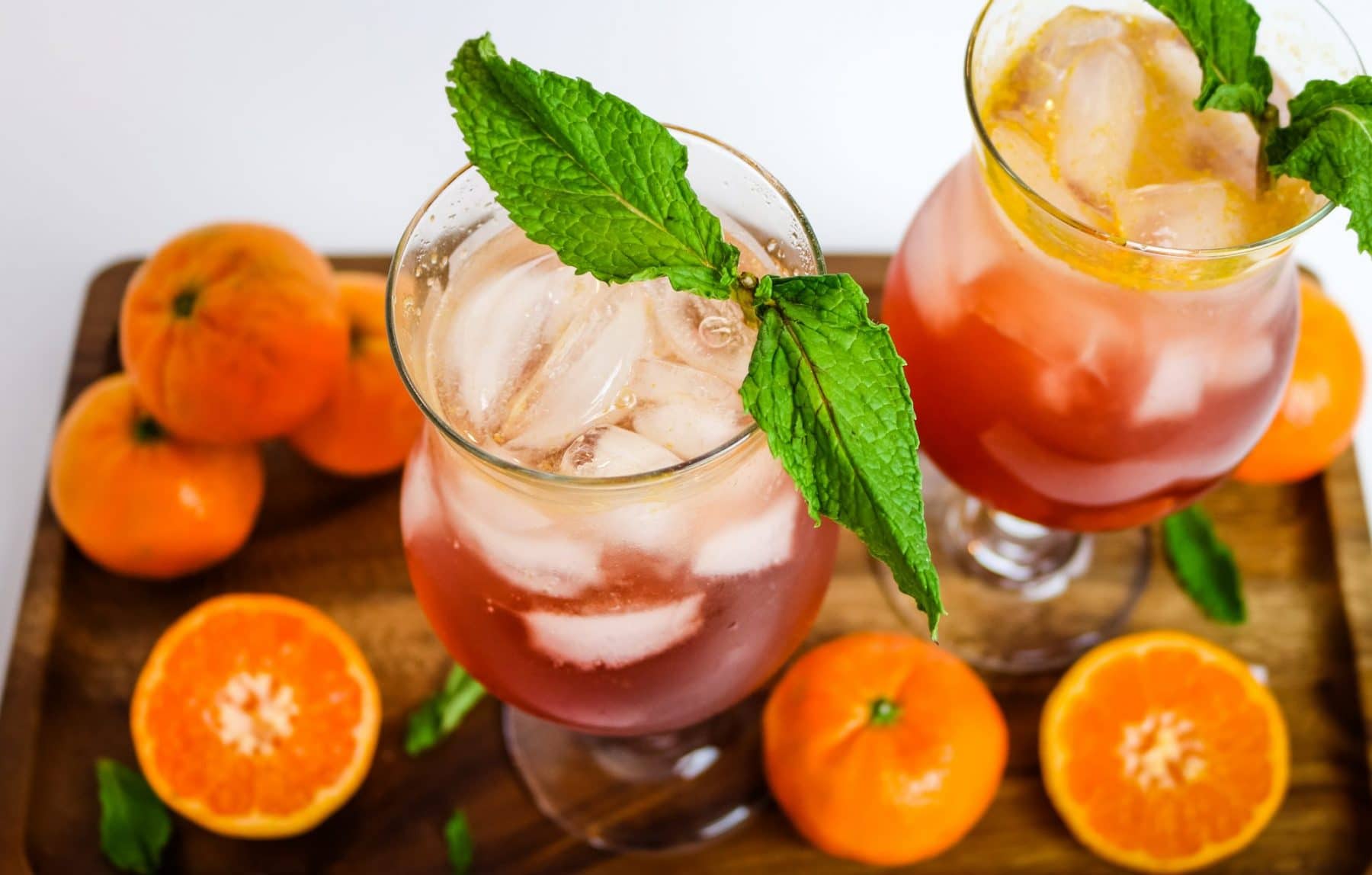 Just joking…don't let the kids anywhere near all that glass!
I have also tried these tequila cocktails with Silver Tequila and Patrone, but I don't like to use expensive alcohol in mixed drinks. Expensive alcohol should be enjoyed on the rocks so you can actually taste it!
Why are Margarita Glasses Shaped Like That?
I almost called this sparkling Pomegranate and Tequila Cocktail a Margarita, but I just couldn't do it! With all the seltzer water, I felt like it would be misleading…sort of like a diluted margarita!
But I did want to share the history of the shape of the margarita glass because it is an interesting one! Thank you to the Margaritaville Blog for this info!
There are 2 stories. The first says a restaurant in NYC ordered the wrong glasses. Then decided to use it for Margaritas because it was larger and could command a higher price.
The second refers to the smaller French margarita glasses which are said to have gotten its shape from Marie Antoinette's left breast. She wanted her court to toast to her health by drinking out of bosom-shaped glassware. LOL!
Tequila Bar Party Drink
This Pomegranate Tequila Cocktail recipe is so easy. It is perfect for parties because each drink can be made in about 3 minutes, assuming everything is within reach. And although this makes me feel like I am in college again, how fun would a party be with this Tequila Bar banner??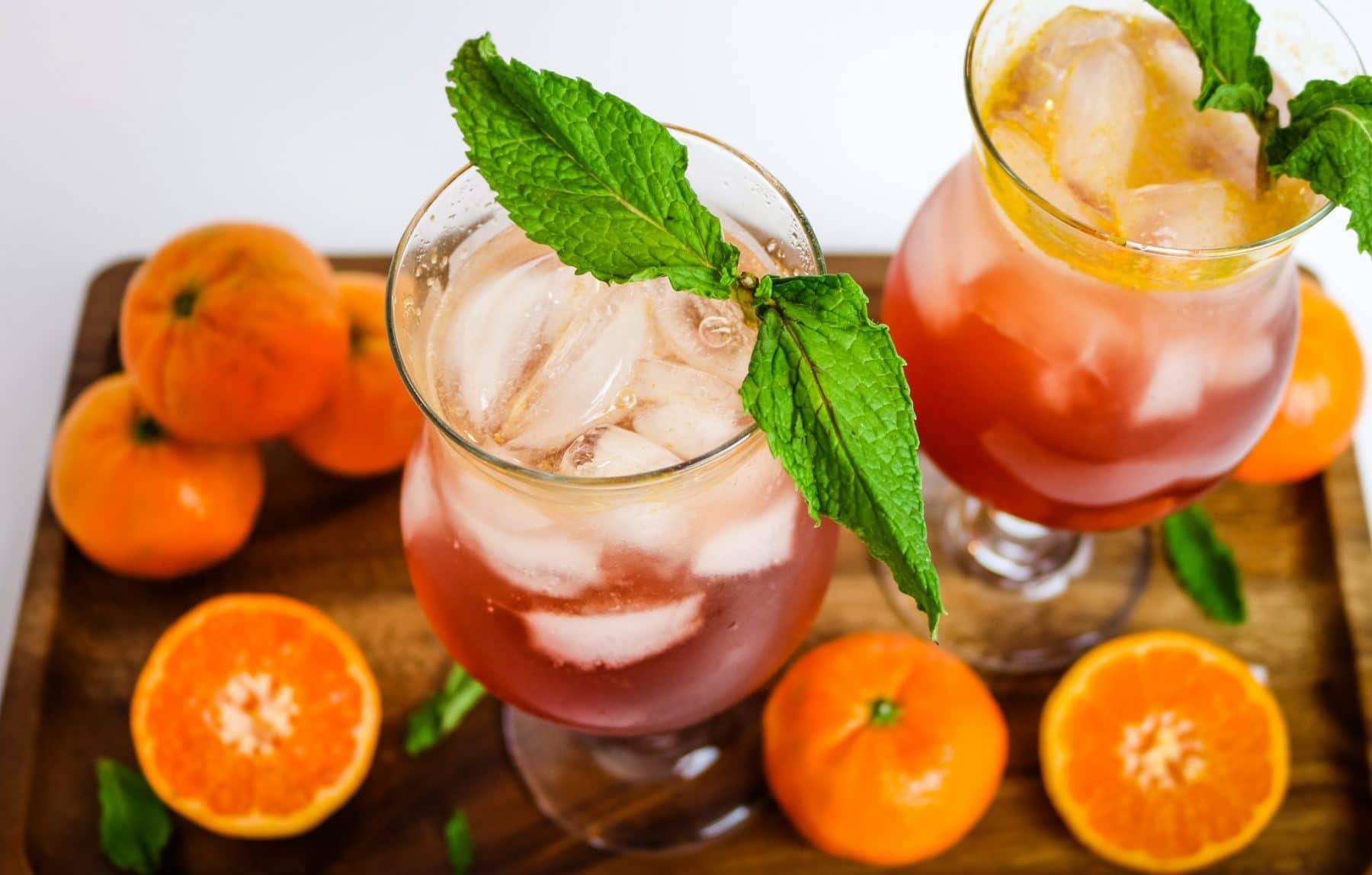 Just grab a glass and add everything in this order:
Tequila
Pomegranate Juice
Juice from a mandarin orange
Seltzer Water
If you want to be extra, just add a few more steps:
Get a shallow dish wide enough to fit the rim of your glass. Pour some coconut sugar into the dish. Wet the rim of your glass with water and dip it into the sugar. Add ice to the glass and set aside
Then add the Tequila, Pomegranate juice and Mandarin Orange juice to a cocktail shaker with ice.
Pour the tequila mixture into your sugar rimmed glass and fill it to the top with soda water
Fancy, Fancy!
I'm Having a Summer Party, What Drinks Should I Serve?
If this Sparkling Pomegranate and Tequila cocktail wasn't what you were looking for, try a few below. I also threw in a few healthy appetizer recipe ideas!
Homemade Chocolate Peanut Butter Cups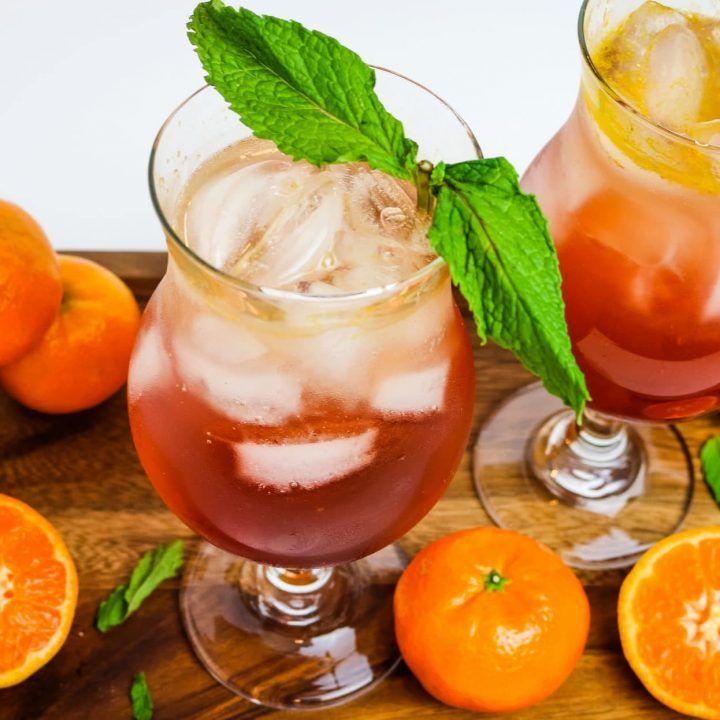 Pomegranate Tequila Cocktail
This easy Pomegranate Tequila Cocktail will become the star at your next party!
Ingredients
3 Tablespoons Tequila
2 Tablespoons Pomegranate Juice, 100%
1 Mandarin Orange, cut in half
1 Can Seltzer Water
Instructions
In a glass, add ice
Add the ingredients in this order: Tequila, Pomegranate Juice
Squeeze the mandarin orange slices over the drink until all the juice is extracted
Pour seltzer water until the cup is full
Serve and Enjoy!
Nutrition Information:

Yield:

1

Serving Size:

1 cocktail Amount Per Serving:

Calories:

166

Sodium:

104mg

Carbohydrates:

15g

Fiber:

1g

Sugar:

13g

By