This is the time of year when I start questioning why we live in such a cold and rainy place (Seattle)! I mean, we could be sunning somewhere warm and sunny…somewhere that Strawberry Banana smoothies wouldn't seem so out of place!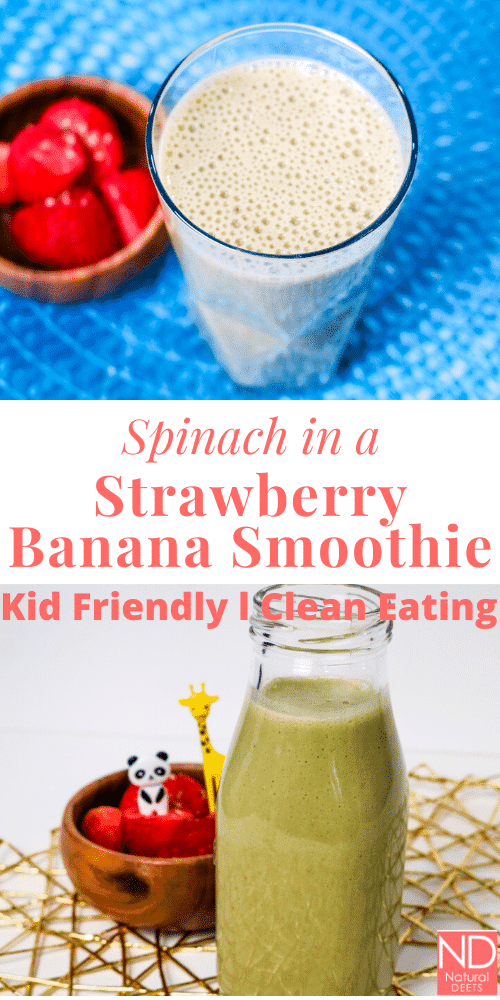 As the kids have gotten older, and their tastes have become more particular…we discovered that smoothies are a great way to get them to eat more vegetables. If you are looking to add more nutrtion than just greens, be sure to read our review of YourSuper products! They are perfect for smoothies.
Just a quick note before we get started! The two pictures above are of the same batch of smoothie! The photo of hte pink one was taken fresh out of the blender. The light green one was taken after sitting for about 5 minutes.
So if your kids are skeptical about green smoothies, serve it to them right away, while it is sill pink! Or put it in a cup that they can't see through…
Are Smoothies Healthy?
As with anything else, it all depends on what you put in the smoothie. I have seen recipes with added sugar and flavored yogurts, and I would not consider those to be healthy…or necessary!
A fruit smoothie with just fruits and no added sugar is just as delicious and more filling.
When we make smoothies in our family, we always make sure to add some kind of nutrition booster. That could be something like fresh spinach or kale, or mix ins like falx seed, chia seeds or pumpkin seeds.
When you are making smoothies for yourself or another adult, you can actually add little to no fruit and just have vegetables…super healthy!
How To Make a Fruit Smoothie
Fruit smoothies are so easy to make! You can experiment with different types of fruits and honestly, it's hard to go wrong.
If you are just starting out, I would start with a fruit blend. Costco has several options including a Tropical Fruit Blend and a Triple Berry Blend. Either are great for smoothies.
Frozen bananas are also going to be your best friend when starting out. While you are at Costco getting your fruits, grab a bunch of bananas. When you get home, peel them, break them in half and freeze them in a freezer bag.
Toss a frozen banana into your smoothies to add a little sweetness!
This spinach strawberry banana smoothie is a great starter recipe! You and your kids can make this one together and you will get an idea of how the banana adds some sweetness to your smoothie!
Let me know how you like it!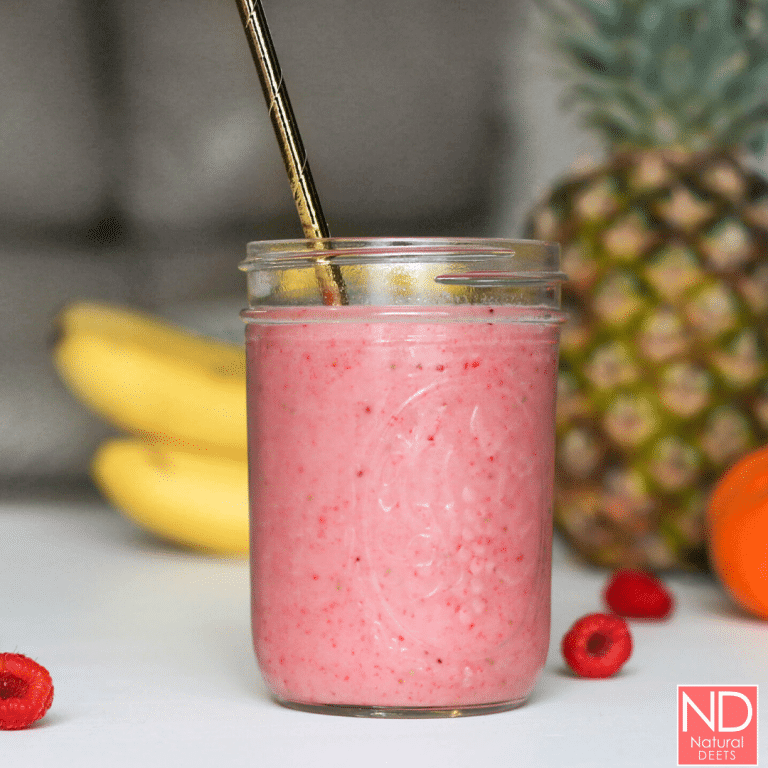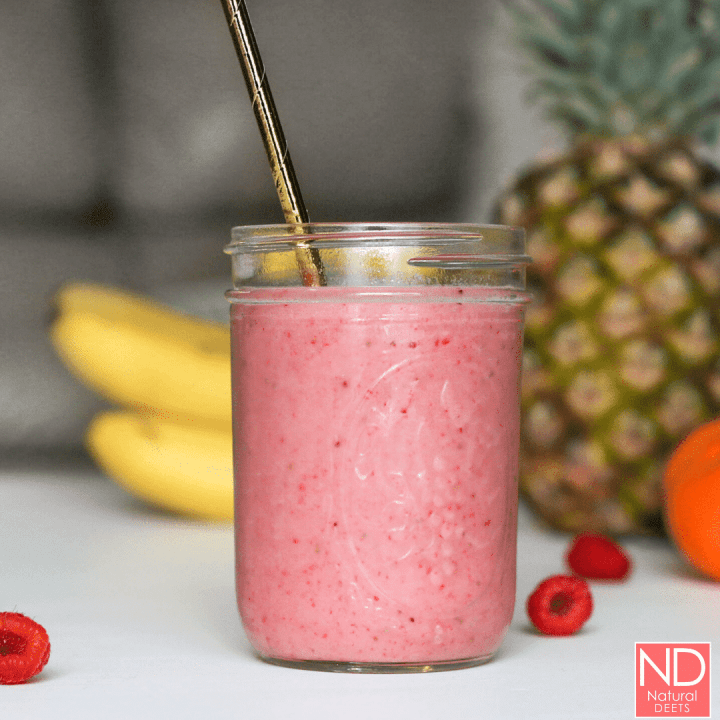 Strawberry Banana Smoothie
This kid friendly smoothie is a perfect first smoothie to try!
Ingredients
1 Cup Almond Milk, Ok To Substitute Other Nut Milk
1 Banana, Frozen
1/2 Cup Strawberries, Frozen
1/4 Cup Spinach, Fresh
1 teaspoon Hemp Hearts
Instructions
Place the ingredients in the blender in this order:
Almond Milk, Spinach, Hemp Hearts, Frozen Banana, Frozen Strawberries
Blend on high until completely smooth
Nutrition Information:
Yield:

1
Serving Size:

1 person
Amount Per Serving:
Calories:

194
Saturated Fat:

1g
Sodium:

333mg
Carbohydrates:

34g
Fiber:

5g
Sugar:

18g
Protein:

5g
Looking for more? Here are some of our recent posts!
By