There's no arguing that turkey and ham are the center of Thanksgiving, but the side dishes are really what everyone is looking forward to eating! These Thanksgiving side dishes are just what you are looking for!
From mashed potatoes to air fryer recipes, this post has a little bit of everything! All the side dishes in this post are dairy free recipes which is amazing for your friends and family that are dairy intolerant.
For many people that eat non dairy recipes, the holidays can be a source of stress simply because they are concerned about what they are going to eat at parties. Having dairy free recipes will make them feel welcome and allow them to relax and have an amazing Thanksgiving!
If you haven't started defrosting your turkey yet, or if you are just going to have a small gathering, consider Roasted Turkey Legs to go along with these side dishes!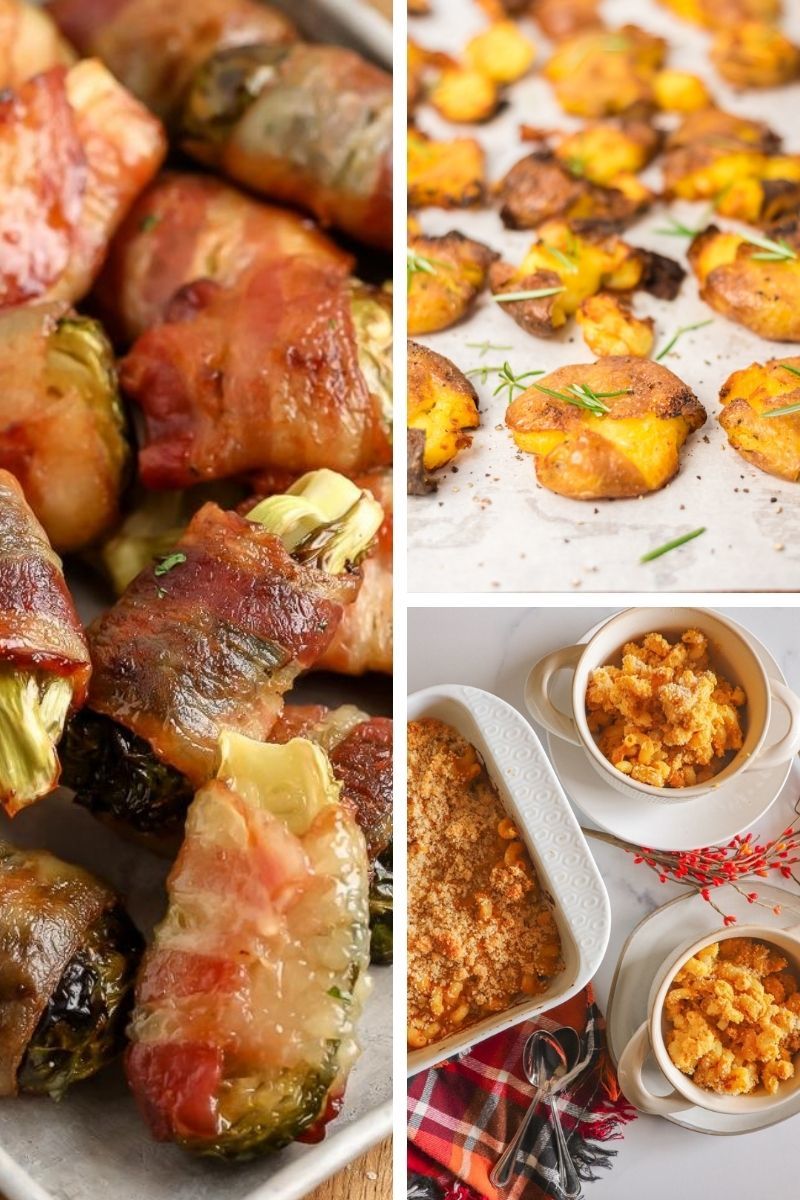 Frequently Asked Questions About Thanksgiving Side Dishes
What are the two most popular Thanksgiving side dishes?
I did an unofficial poll from a bunch of foodies on what their favorite side dishes were and the top two were mashed potatoes (by a long shot) and stuffing. No surprise there!
How many side dishes should you have for Thanksgiving?
I like to have at least 3 side dishes (mashed potatoes, stuffing, etc.) and two vegetable dishes. We usually have more than that but that would be the minimum for a crowd. Don't forget dessert too.
What can I do with Thanksgiving leftovers?
There is so much you can do with the leftovers! First, be sure to send your guests home with a big plate. Then use the rest to make sandwiches the next few days, or have Thanksgiving dinner for several nights. I like to put most of it in to smaller serving sizes and freeze them. One night when you don't want to cook, just pull it out, defrost it and dinner is ready!
Some Dessert Recipes You Might Enjoy on Thanksgiving:
By