These allergy pills have been a lifesaver for our family. I love that they are homeopathic and actually work. The kids say they taste like marshmallows…
Hyland's Allergy Relief for Kids
My daughter first started showing signs of asthma when she was 4. We had her tested for allergies and discovered that she was mildly allergic to cats and grass. Well,that was an issue because we have 2 cats and are surrounded by grass! The nurse told us to get rid of the cats (not an option) but the doctor said not to – Once the cats were gone, her allergies would get worse.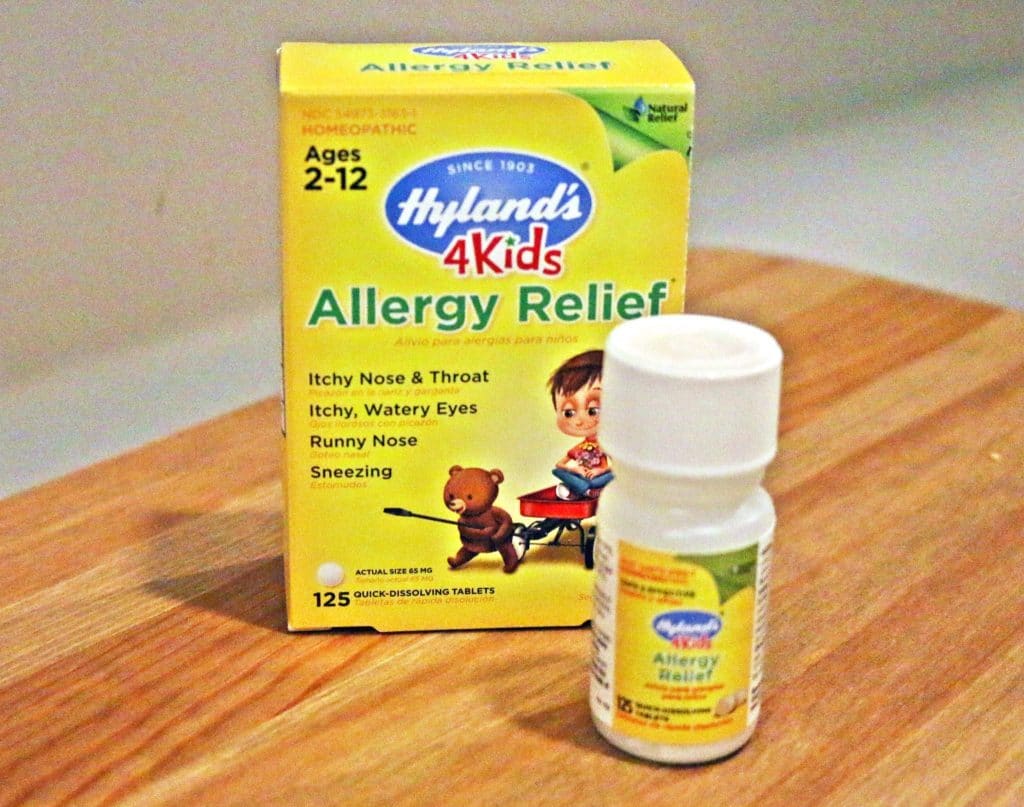 Fast forward a couple of years and my son started showing signs of allergies. I brought him in to the allergist to get tested and we found out that he is allergic to Birch and Alder pollen. He also had mild allergies to cats and dogs. Sigh…here we go again. But this time we were prepared!
The Allergists Solution
Among other prescriptions, the doctor told us to give my daughter Children's Allegra everyday for 9 months out of the year. I was against the idea of keeping her on a medication for so long, but I decided to try it for a few weeks to determine whether allergies were actually the issue. Allegra ended up turning my normally calm and happy child into a moody, grumpy little girl. It was ridiculous! She cried over everything and seemed angry all day. It turns out that moodiness and depression is a common side effect of Allegra and allergy pills in general.. I couldn't believe it! I immediately took her off Allegra and she went back to normal.
When I discussed this with the doctor, he wrote me a prescription for a different allergy pill. This time I read up on the side effects. Parents were complaining that the pills made their children depressed and suicidal…well, no way! It turns out that the allergy pill works by blocking certain parts of the brain, hence the mood changes. That's when I started searching for a natural alternative.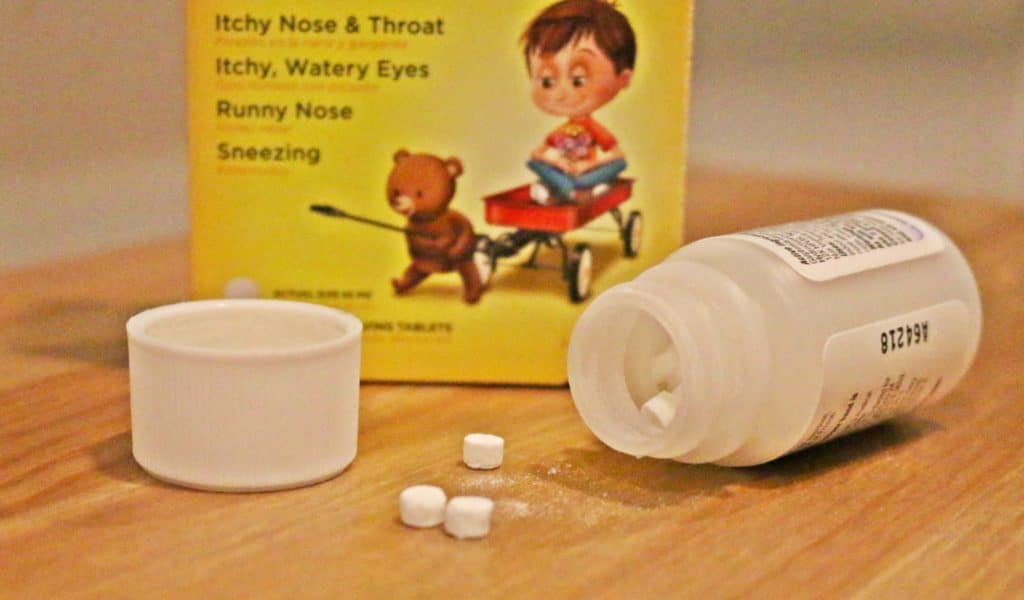 Natural Allergy Pills for Kids
Now, you already know that I prefer natural remedies (see my post on Natural Remedies for Colds), so I was determined to find a natural solution. That's when I stumbled on Hyland's Allergy Relief for kids. I figured it couldn't hurt to try so I bought a box. The pills are small and they are placed under the tongue. They dissolve fairly quickly and start working almost immediately.
Honestly, I did not expect these to work. But after a few weeks, there was no denying that they were effective. We now rely on them. My kids only takes them as needed but they can feel the effects almost immediately and I notice that the sniffling stops within 15 minutes.
The Holistic Doctor Agrees
I finally found a holistic doctor that I love and she agreed that kids should not be on Allegra or the prescription pills unless absolutely necessary. She also approved of Hyland's Allergy Pills. Therefore we will continue to take and recommend them! Disclaimer: keep in mind that I am not a doctor in any way, shape for form 🙂
The Only Downside
The only downside to the pills is that they need to be taken every 4 hours. Which means, she needs to take them at school. The pills are tiny and while and look a little suspicious if you don't know what they are. I put them in a bag and label them. Then cross my fingers that I don't get a phone call. But small price to pay…
If you can't tell, I am very happy with these pills. If your kids are suffering from allergies, it is worth a try. They are under $8 on Amazon and I always make sure to have a extra box on hand!
Click below to try it now. I may receive a small commission at no cost to you 😉

By