This Chocolate Milkshake will quickly become one of your favorite milkshake recipes. It is made with ice in place of ice cream, so it is still healthy and clean eating compliant!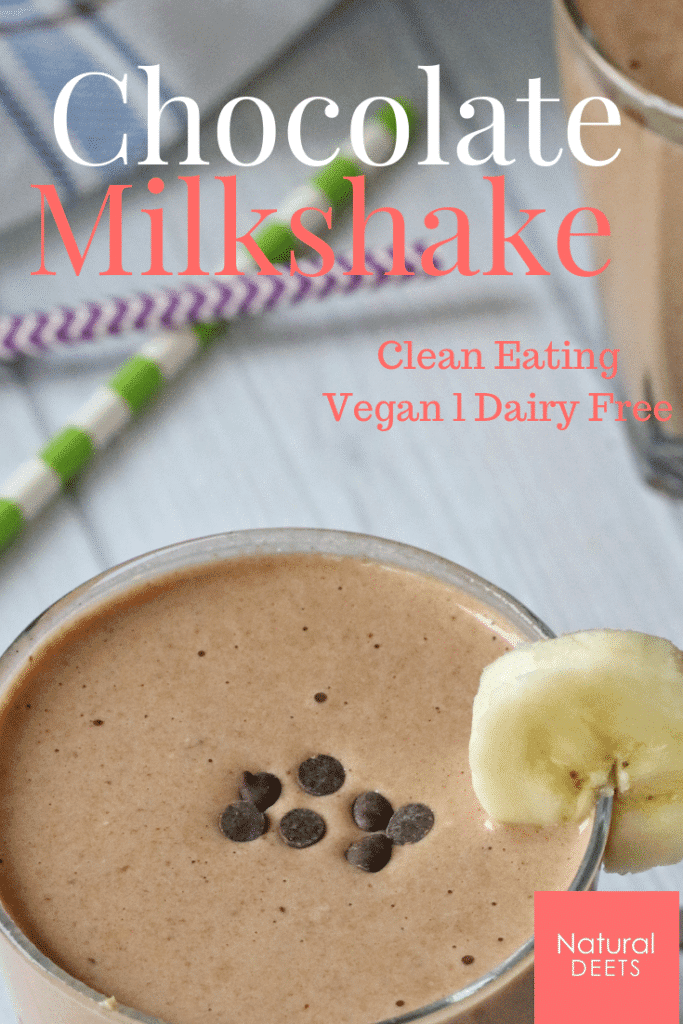 Clean Eating Chocolate Milkshake with Almond Milk
You wouldn't say that I am a huge ice cream fan but sometimes I just want a nice thick, chocolate shake! My kids are always begging for ice cream but I really try to keep it as a treat since traditional milkshakes a part of the Clean Eating lifestyle.
Traditional malt milkshakes use chocolate syrup which is packed with sugar. If you are able to find a shop that makes handmade or old fashioned milkshakes, they will sometimes use dark chocolate, which would be the only redeeming factor. So we had to find a chocolate milkshake without ice cream!
I love that we have finally learned how to live a clean lifestyle. However, I don't want my kids to grow up feeling like they were deprived of treats. The last thing I want is for them to move out only to eat everything I tried to keep away from them! Because of that, we do indulge every so often, but for the times when I am trying to keep them on track, this Clean Eating Chocolate Milkshake does the trick!
If you follow me on Instagram, you know how deep my love for my Vitamix blender runs. It is the one item I would consider an essential in my kitchen. I use it almost everyday for green smoothies, soups, mac and cheese and pureeing vegetables. So when I had a chocolate milkshake craving, I turned to my trusty blender. I came across this recipe while searching for a clean eating chocolate dessert. This is a pretty basic recipe so you can add or substitute items to mix it up! The first thing that comes to mind is peppermint extract… Yum!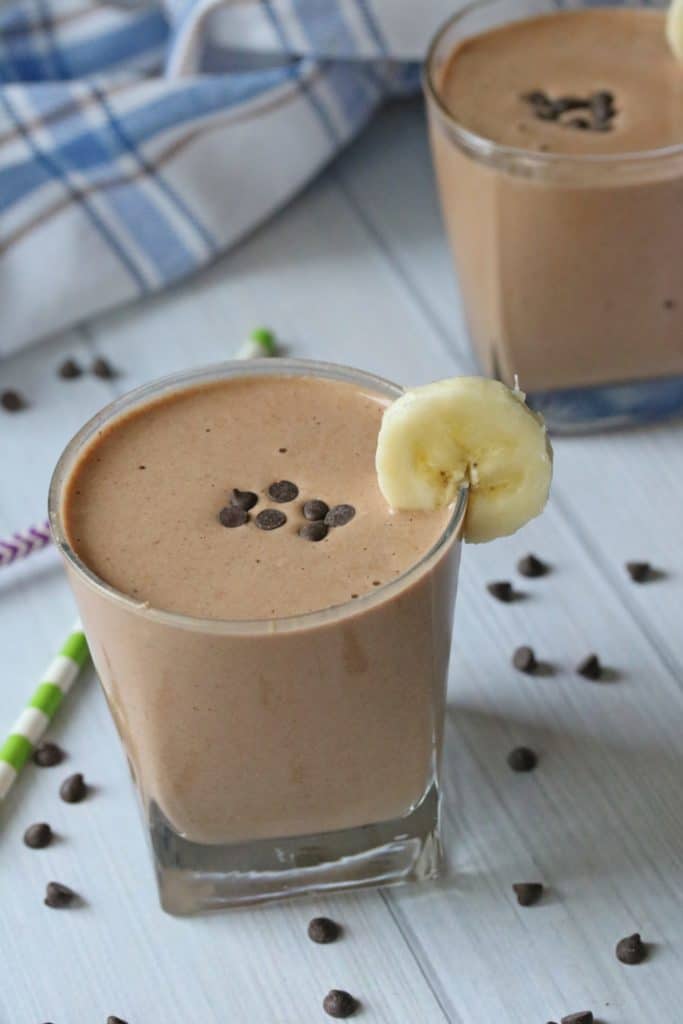 Clean Eating Chocolate Milkshake Recipe
This recipe is incredibly easy, but you will want to use a powerful blender, since it calls for ice cubes. If you do not have one, you will want to chop the bananas before using them. I'm including a Caramel recipe that can be mixed into the milkshake. Use it if you would like to (it is yummy), but I prefer it without the caramel!
Caramel
1 tablespoon almond butter
1 tablespoon maple syrup
1/4 teaspoon vanilla extract
Shake
1 banana, frozen
1 tsp vanilla extract
5 ice cubes
3 tablespoons raw cacao powder
1 tablespoon almond butter
1 date, pitted
1/4 cup oats
3/4 cups almond milk
In a blender, combine everything but almond milk.
Pour the almond milk on top of the ice and blend on high until smooth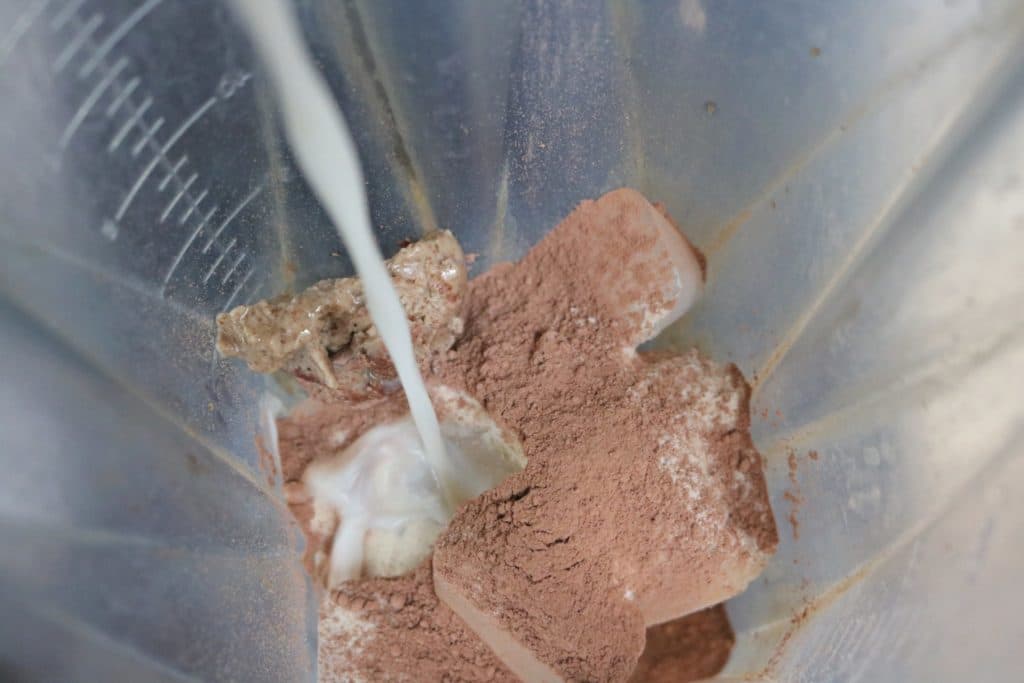 You may need to use a tamper as the smoothie is thick.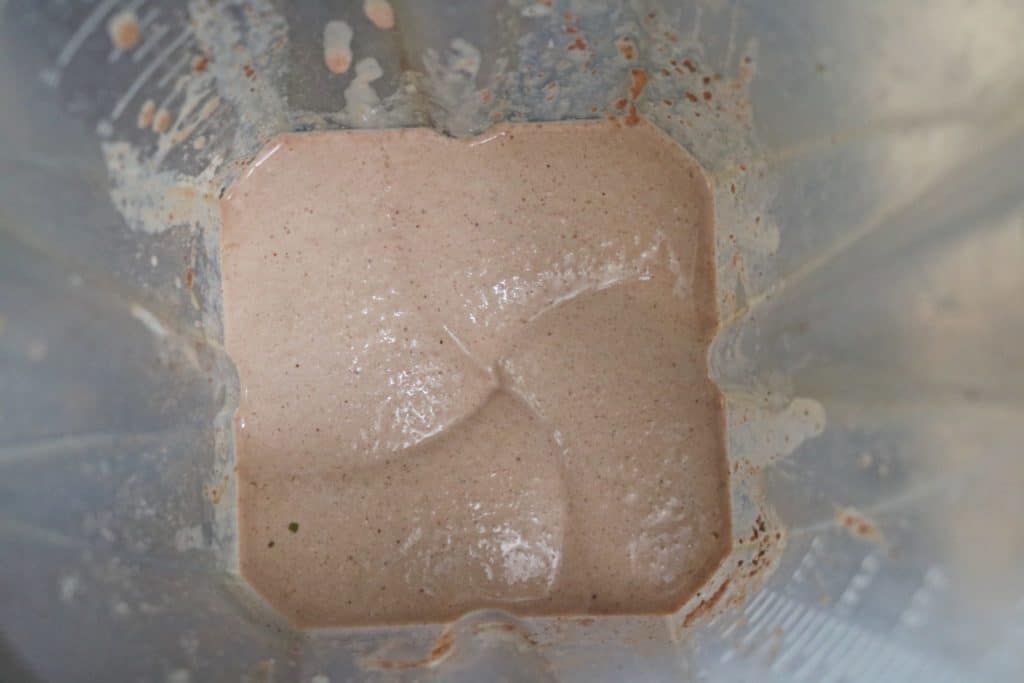 Pour into serving glasses and enjoy! Makes one large smoothie or two small.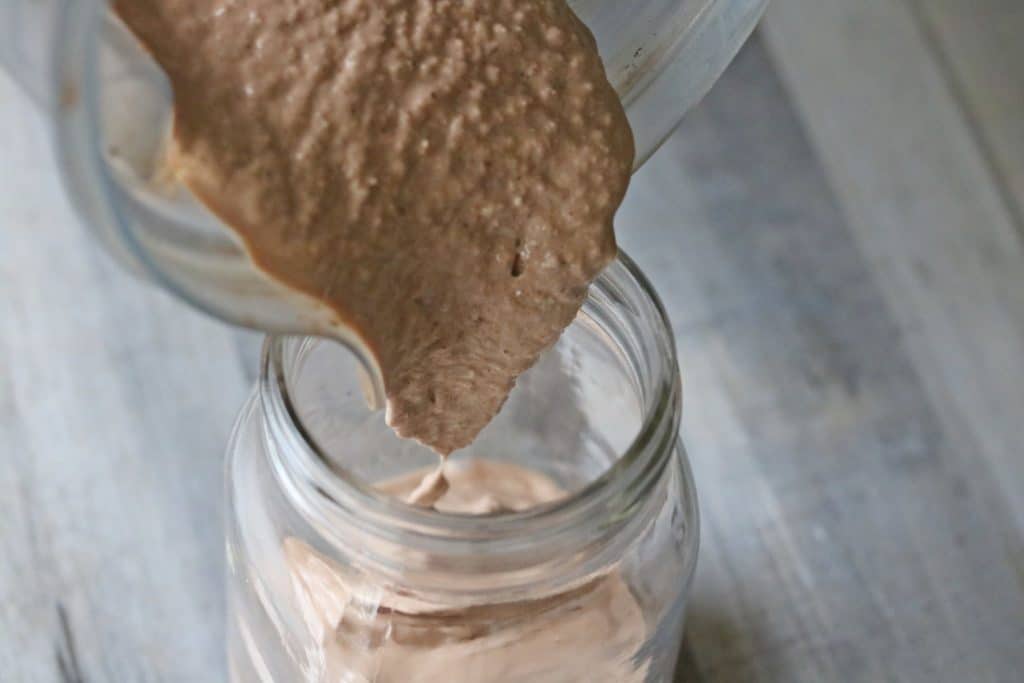 By