E Cloth vs Norwex
Up until a few month ago, I may have been the only person who had not heard of Norwex. Blogging has opened up a whole new community to me and I have met so many people who are also trying to live a Chemical Free lifestyle. I was invited to join a Norwex party so I started researching the company and the products before I purchased anything (because i'm crazy like that!). In the process of researching Norwex, I discovered (and have since fallen in love with) E Cloth. After comparing the two brands, I will say that both are fantastic products. Some Norwex products are worth the cost, but E Cloth is a comparable alternative at an affordable price.
I will preface this review with the disclaimer that I am an E Cloth affiliate. However, I made that decision after I tested multiple products. I would not recommend a product I don't completely believe in! Here is my affiliate link, but please read on!! http://www.ecloth.com/#59c576e847a2c
Read on to see a comparison E cloth vs Norwex Dusting Mitt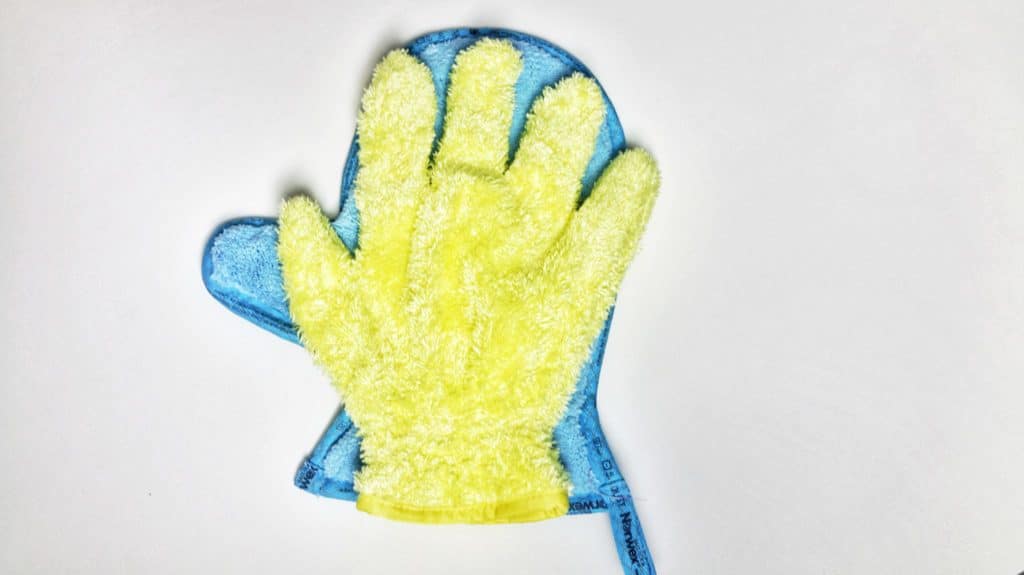 It Costs How Much??
I was shocked to see how much the Norwex products cost. $100 for a mop?? Now I am not cheap when it comes to my family's health. I mean, I own a $300+ vacuum in an effort to keep the dust away. But I just couldn't justify $100 for a mop that looks like a $20 Swiffer. I started researching other companies and I stumbled across E Cloth. I remember buying a pack of E-Cloth cloths from Costco a long time ago (when microfiber first came out).. We loved them and I decided to compare them to Norwex to see which was better.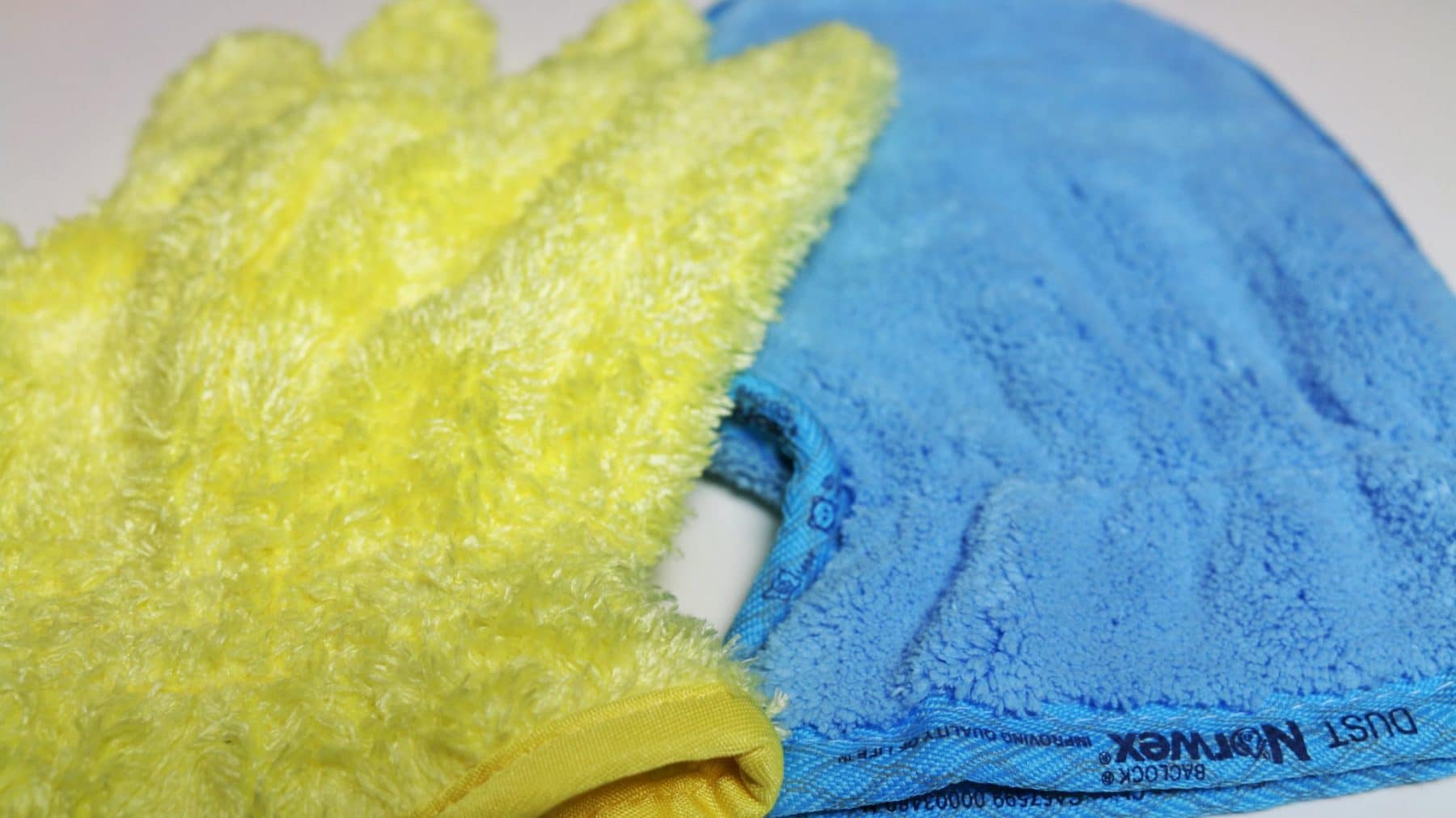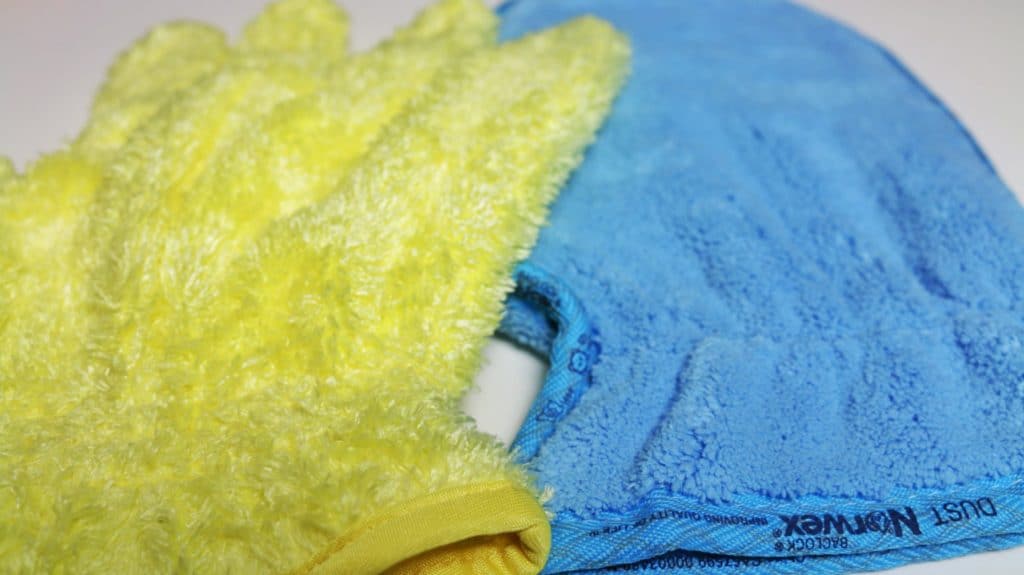 Price Difference:
It's actually hard to compare prices because each company has different bundles. For example, the Norwex mop is $119.00 but it includes two different mop pads. The E Cloth mop is $39.99 but it only comes with one mop pad. When it comes to the kitchen cleaning cloths, one Norwex cloth is $19.99 but a 4 pack of E Cloth cloths is $19.99.
For the purpose of comparison, I decided to purchase the E Cloth High Performance Dusting Glove ($24.99) and the Norwex Blue Dusting Mitt ($19.49). This is the one product where the E Cloth is more expensive. I also LOVE the idea of having two cloths so someone else in the family can help!!
E Cloth provided free shipping so in the end, the two mitts costs about the same amount.
E Cloth vs Norwex – Dusting Mitts
E Cloth: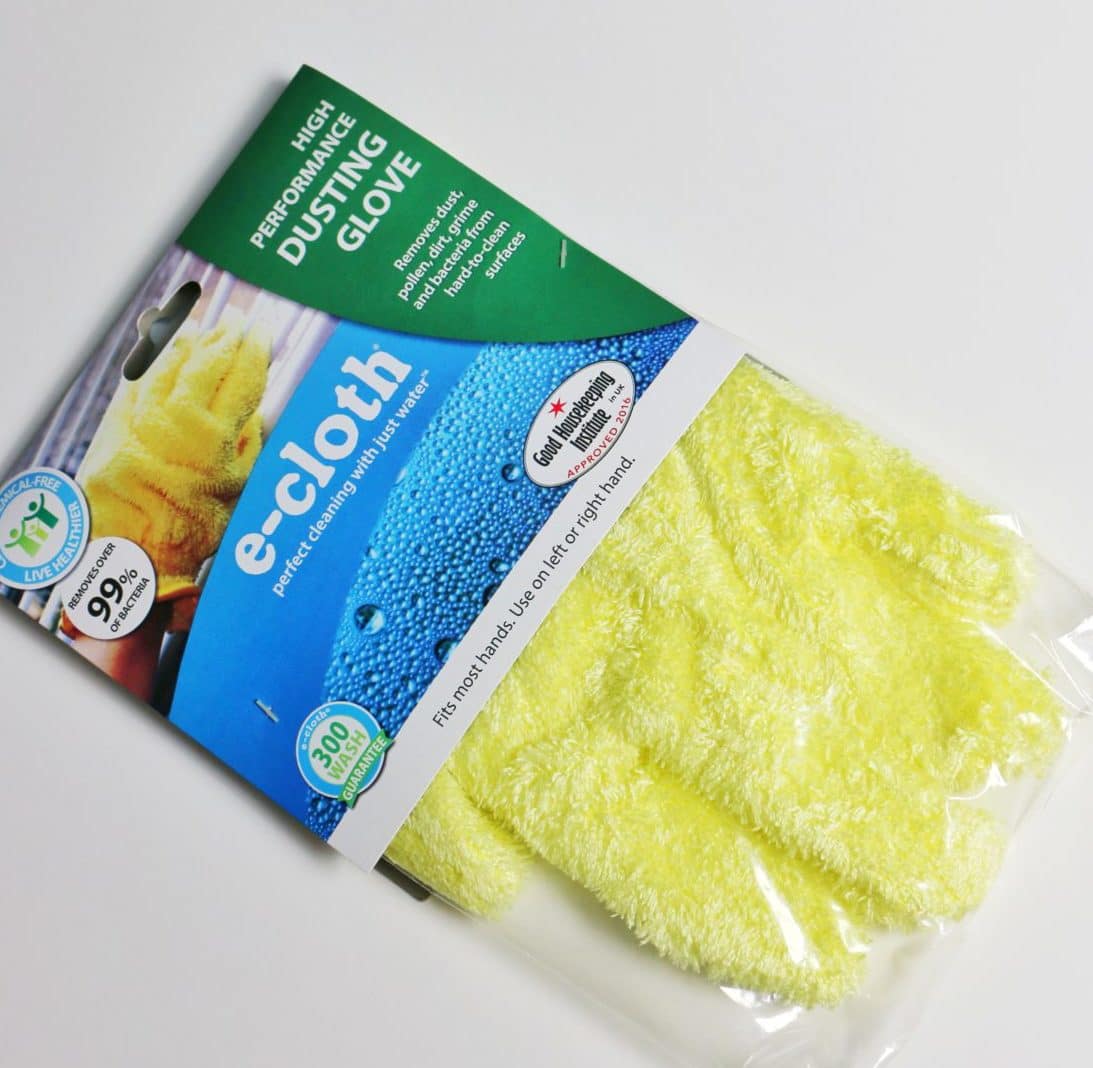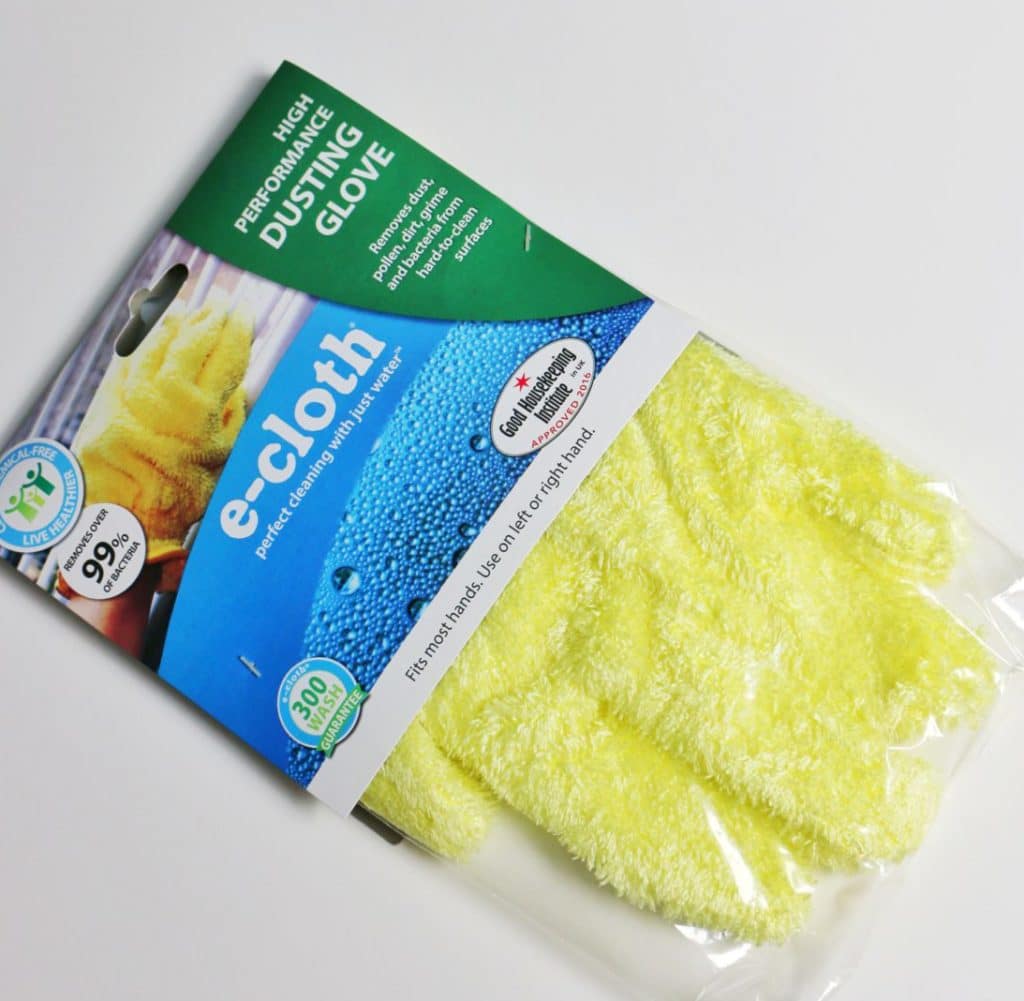 The e cloth dusting mitt had a light smell that reminded me of a hotel room. But after a few minutes of being out of the plastic, the smell dissipated.
The mitt reminded me of a towel. I liked that this glove had individual fingers. It feels comfortable on and it has microfiber material on both sides. It can be worn on either the left or right hand.
The first thing I did with this was to clean our vertical blinds. I can't tell you how much I hate cleaning blinds. I actually considered hiring someone just to clean the blinds in the house. But this made it so easy to do! I used the glove dry and started cleaning. It took me less that 5 minutes to clean one set of blinds. I am used to using napkins and water so this mitt saved so much time!
Norwex: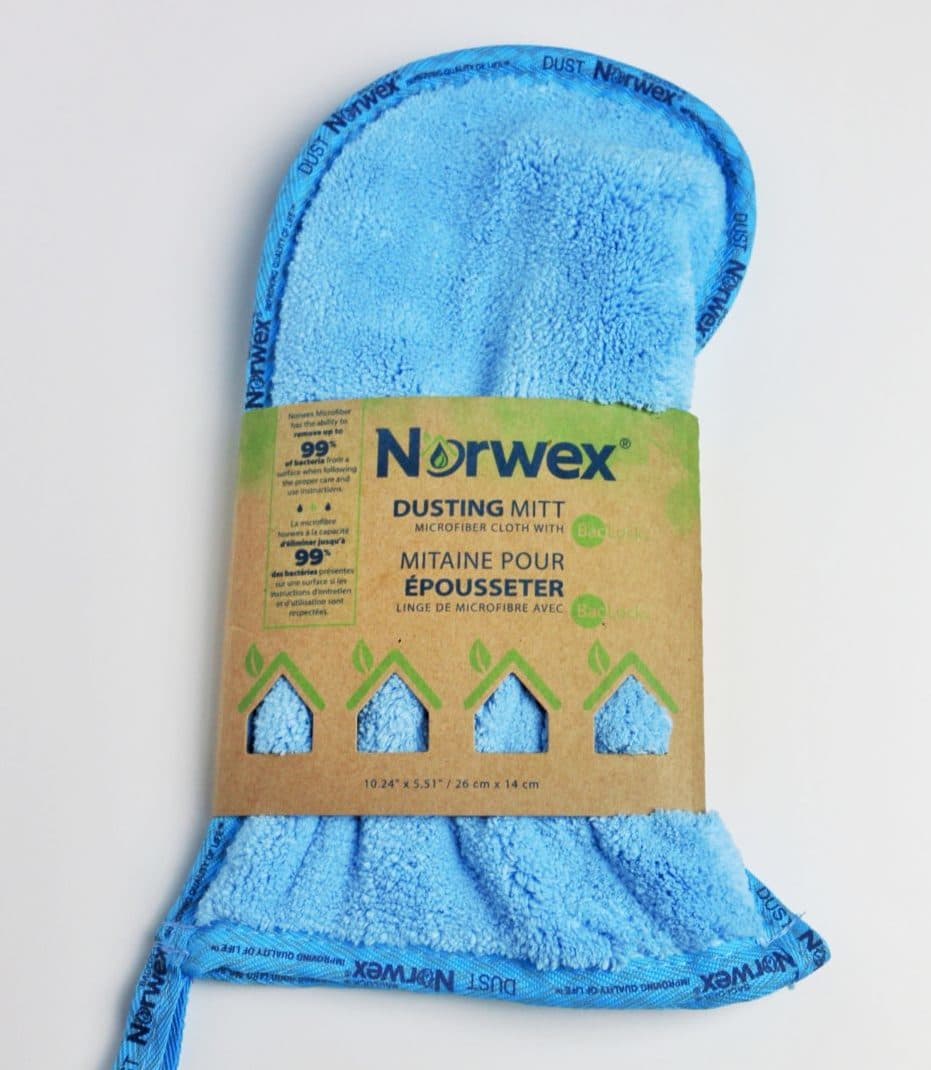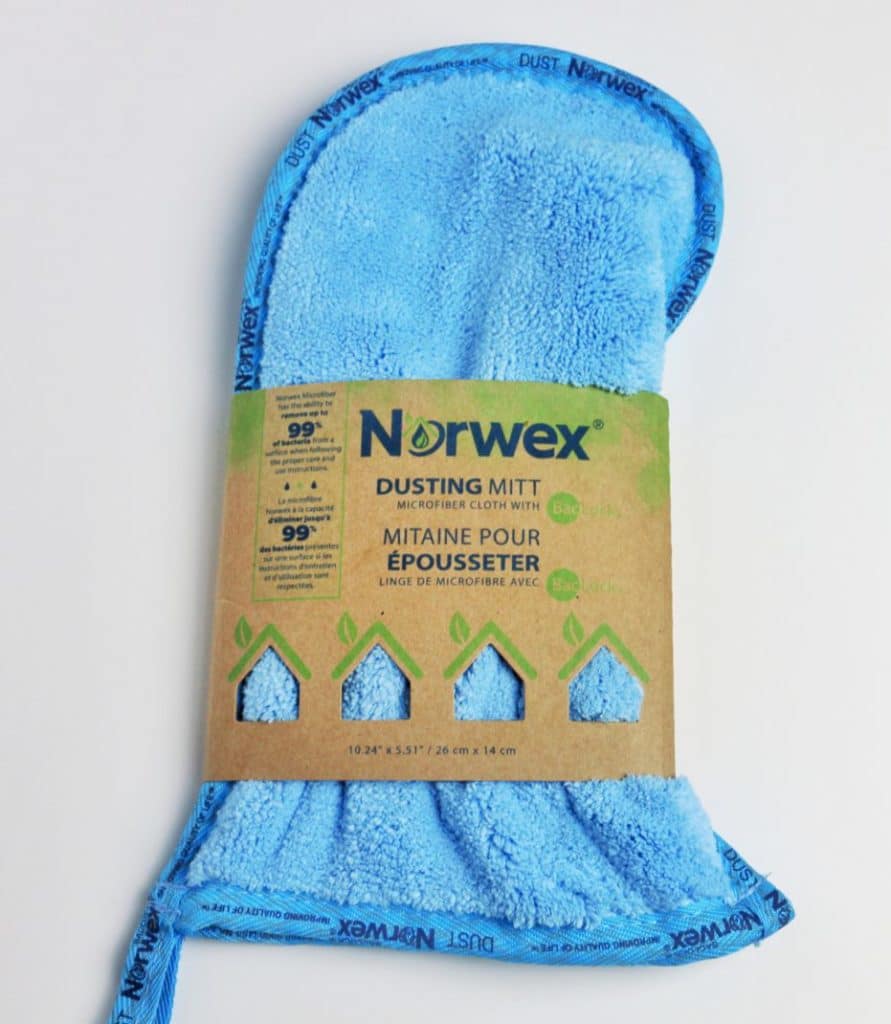 The Norwex cloth had no smell upon opening. The first difference I noticed between the two mitts was the thickness of the Norwex mitt. It is nice and plush like a thick towel and it feels great on! This one fits more like a mitten and at first I didn't like this. However, it didn't affect the performance. Because this mitt is so plush, it wasn't as easy to run it through the blinds. But if I didn't have the ecloth to compare it to, I don't think I would have noticed.
Cleaning Stairs
On the way downstairs, after cleaning the blinds, I decided to try using these mitts to clean our hardwood stairs. I debated taking pictures because the results were embarassing! But it is the part that sold me on these products, so I will suck it up and share them! Keep in mind that I didn't even see the cat hair on the steps, so it's gross that there was this much hiding!!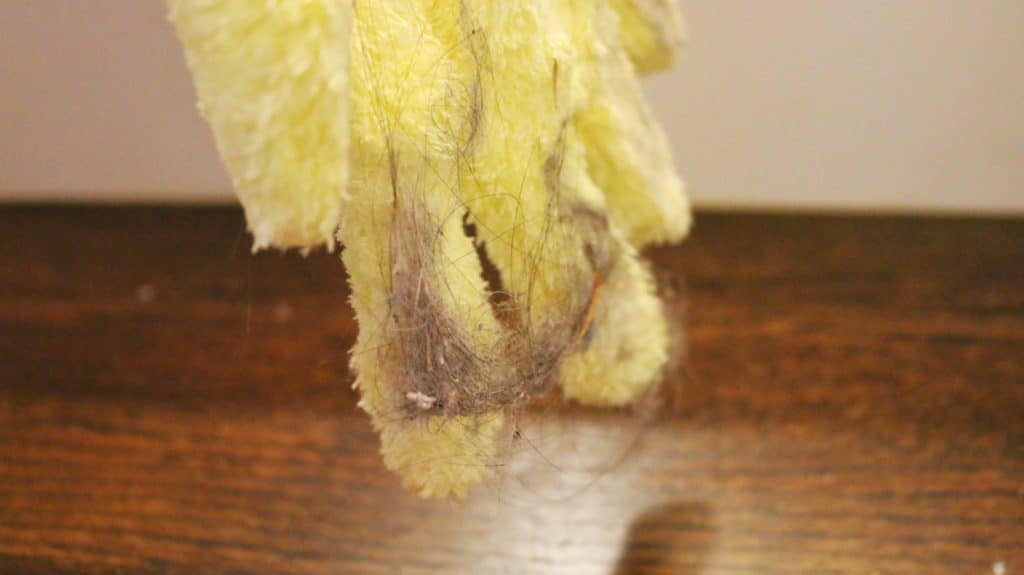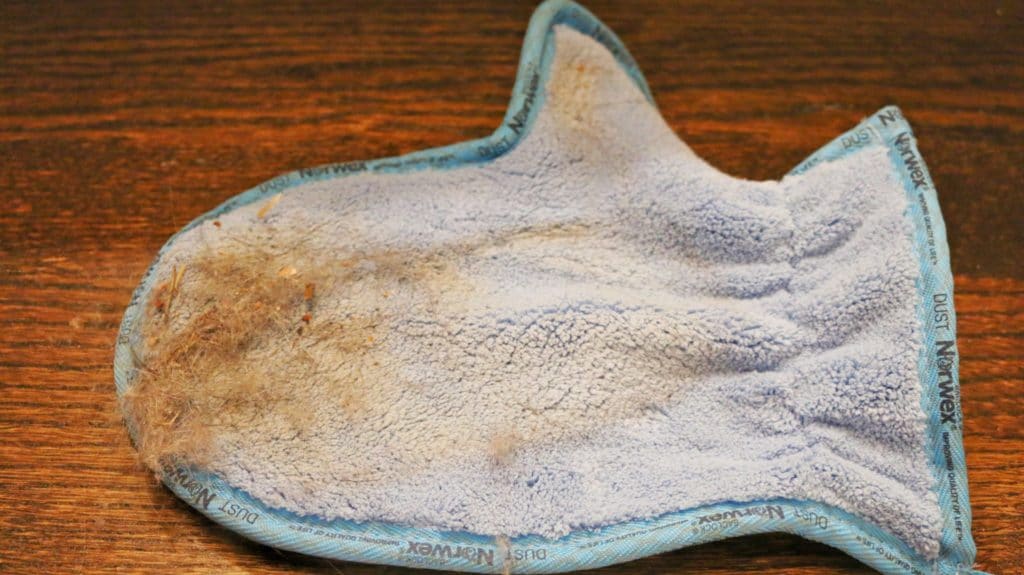 In Conclusion…
Both products are fantastic and do what they promise! I am glad I found these and they will be helpful in keeping the dust under control. Norwex is so pricey that I can't justify spending that much on cleaning products when there is a comparable, more affordable product on the market. E Cloth is also a top selling product with some awesome product.
Here is my affiliate link to e cloth: http://www.ecloth.com/#59c576e847a2c Let me know if you have any questions or if there are any specific products you want reviewed.
I have most of them on hand!
By