Homemade Applesauce is surprisingly easy to make! Just grab some apples, a pot and a blender (if you don't want chunky applesauce).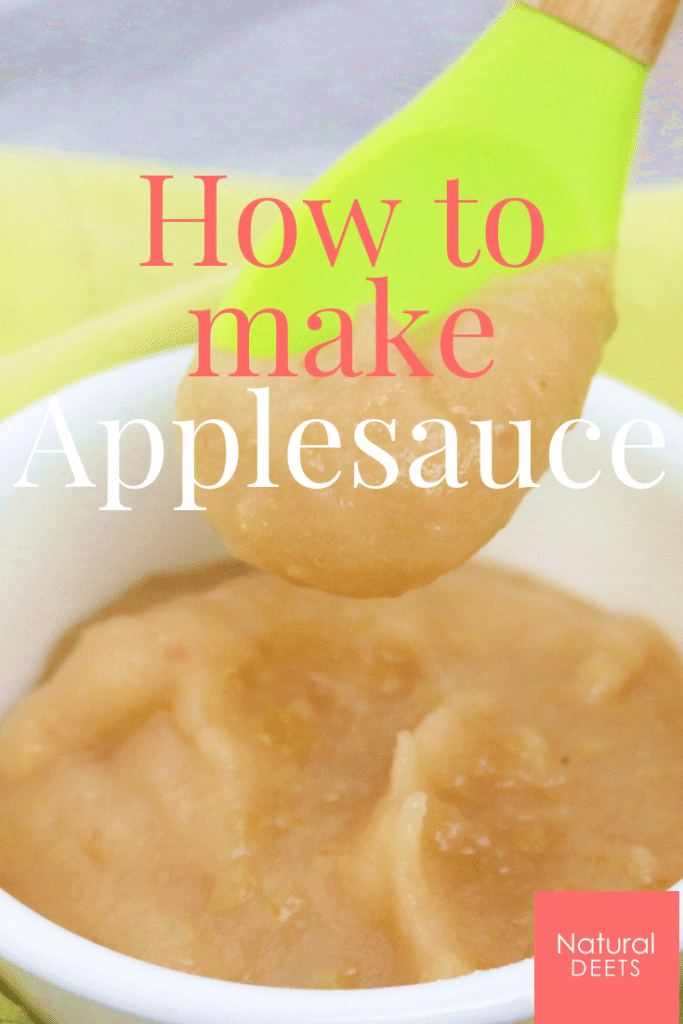 Homemade Unsweetened Applesauce
We like store bought applesauce so I was skeptical that homemade applesauce would be worth the effort. I wanted the kids to see what applesauce was made of (and they wouldn't stop begging to try it) so I gave in and showed them how to make it. But I have to say, it really is better than store bought!
Cooking With Kids Recipe #2 – Easy Applesauce
This recipe was so easy that my two kids made it themselves. It was a great learning opportunity to teach them how to use a knife. At first I gave them a Chef's knife but after watching them put their fingers in the line of the knife, I switched them to a steak knife…good enough for chopping apples! I taught them how to tuck their fingers when cutting and how to make sure the flat side of the apple is against the cutting board when they cut the other sides.
How to Make Applesauce
My kids are used to eating no sugar added applesauce, so I wasn't about to start now! If you would like it sweeter, add a few tablespoons of honey while cooking the apples. 2 Tablespoons should be plenty but adjust to taste!
First, pick 4-5 apples of any variety. If you pick the types apples that you already have in the fridge, chances are that you will love the results! I added a Granny Smith apple because I needed to get rid of it!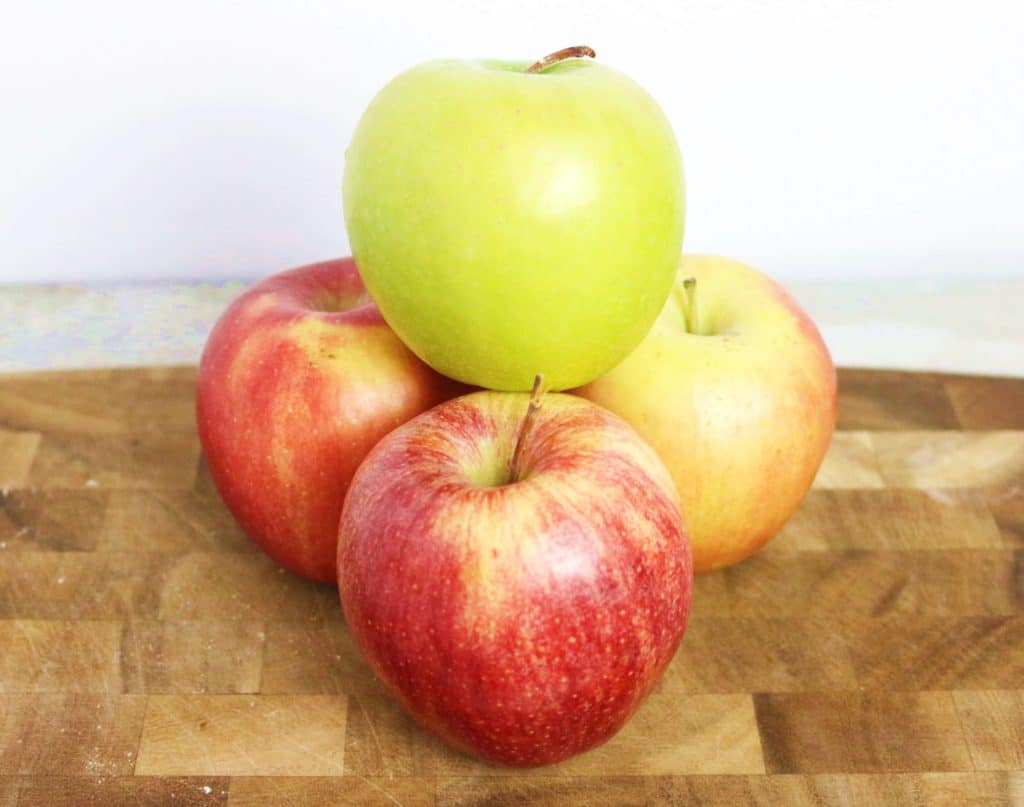 Core the apples. The picture below was before I switched her to the steak knife. What you can't see if me flinching the whole time in the background!
Chop the apples into chunks. The size of chunks doesn't matter as long as they are all the same size.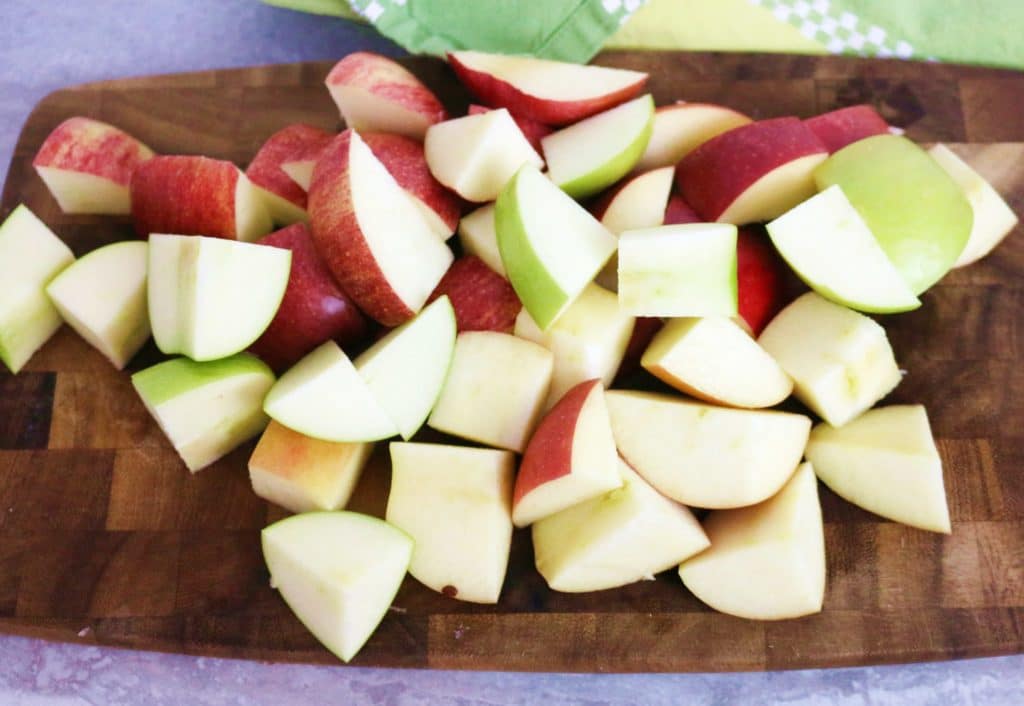 Add the apple chunks to a pot and add 1/3 cup water, 2 teaspoons cinnamon (optional) and Maple Syrup, if using. Cook about 20 minutes or until the apples break down. If you poke them with a fork, you will be able to tell if they are soft enough. You should be able to mash them with a fork.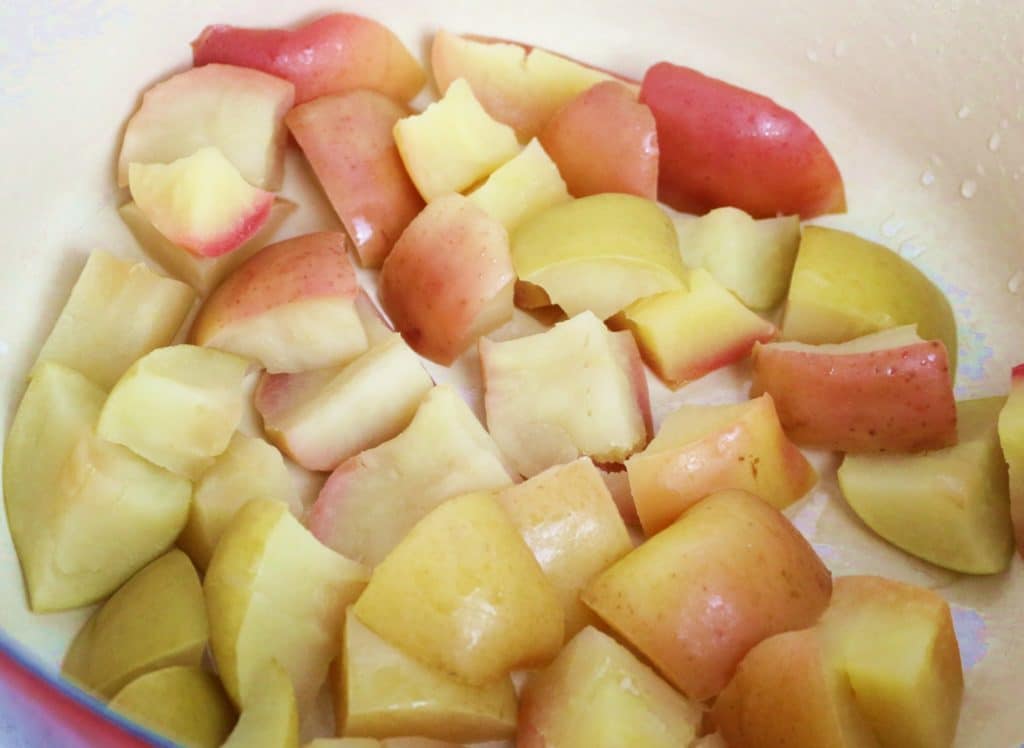 Add the apples to a high powered blender and blend to the desired consistency. We like it smooth so I pulsed it for a few seconds then blended it on low. If you really like it chunky, you can skip the blender and use a potato masher to break down the apples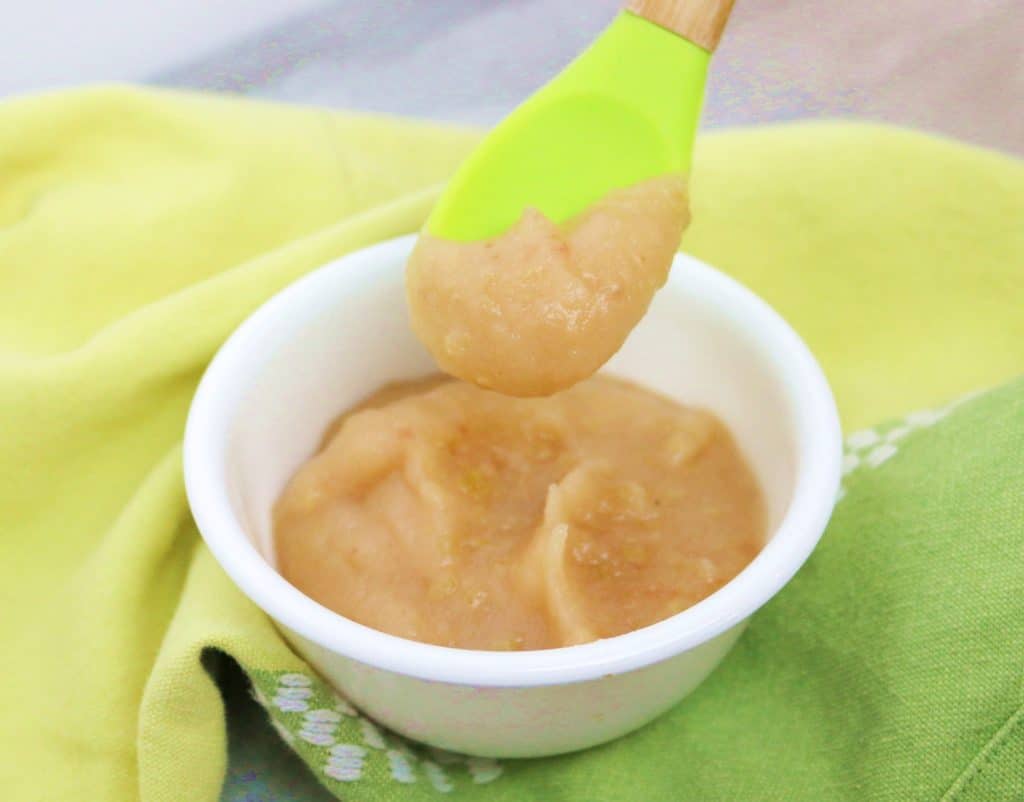 Enjoy! You can eat it warm or cold. We like it cold, but it would be good warm if you were eating it with pork chops or oatmeal If you would like to add a little dimension, add a tiny bit of apple cider vinegar!
Have you tried it? Comment below to let me know what you think! Are there any other Cooking with Kids recipes you would like to see?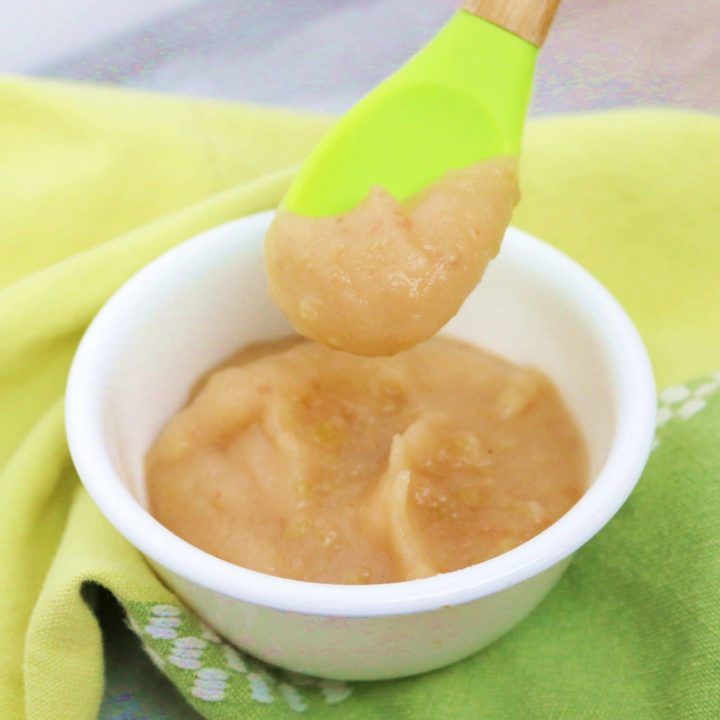 Quick and Easy Applesauce
This quick and easy applesauce is a kid favorite!
Sure, store bought applesauce is good, but once you try homemade applesauce, there is no comparison!
Ingredients
4-5 Apples
1/3 Cup Water
2 tsp Cinnamon
2 Tbsp Maple Syrup, Optional
Instructions
Add all ingredients to a pot and cook on medium for 20 minutes, or until the apples are soft
If you would like chunky applesauce, use a potato masher until you reach your desired consistency. If you like it smoother, add it to a blender and blend on low.
Optional: Add a small amount of apple cider vinegar for more dimension
Eat warm or cool before serving. Enjoy!
Nutrition Information:
Serving Size:

1 Servings
Amount Per Serving:
Calories:

496.44
Saturated Fat:

0.21g
Sodium:

15.45mg
Carbohydrates:

130.71g
Fiber:

19.59g
Sugar:

99.7g
Protein:

2.05g
Looking for more? Here are some of our recent posts!
By