These crisply, salty, and succulent roasted cornish game hens are sure to be a hit at any dinner party! They go on sale frequently (except around the holiday season) and make a fun weekend dinner for the family too!
These Cornish game hens pair perfectly with our Crispy Smashed Potatoes and Pear Salad with Walnuts and Pomegranates!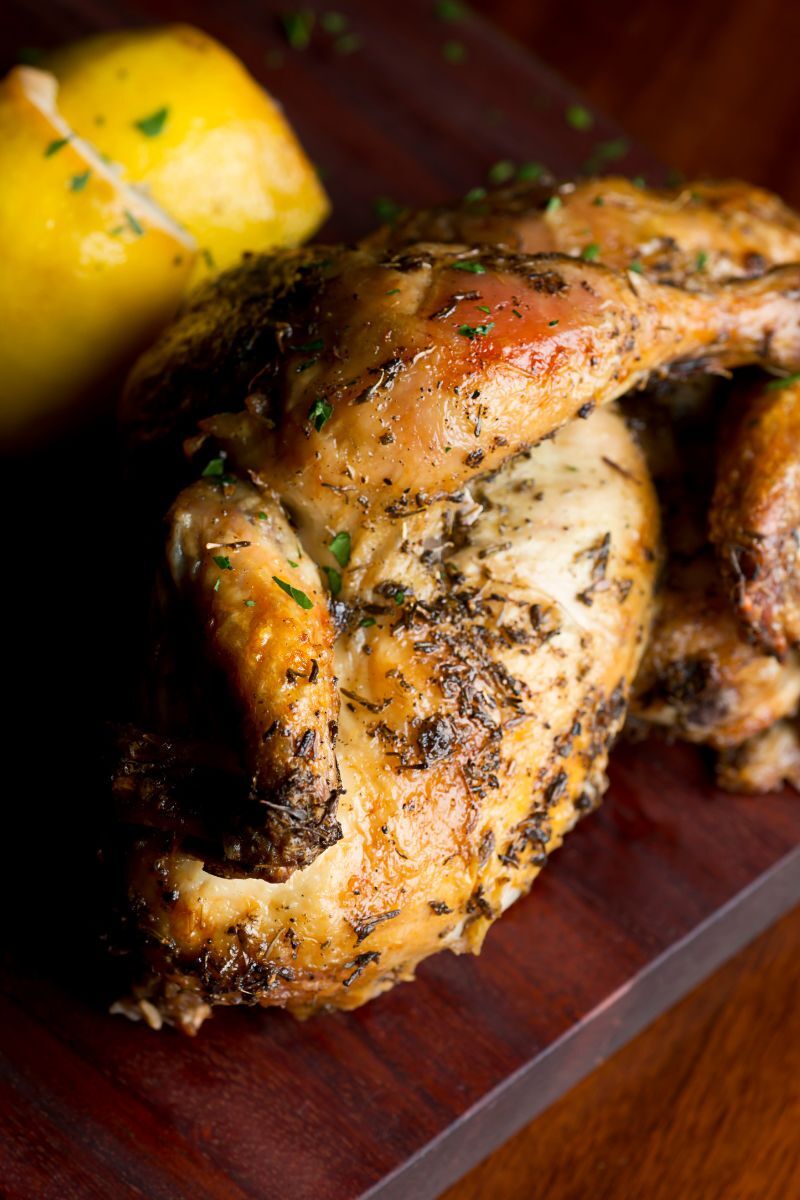 There will be whispers…"What is that" and skeptics "Are those tiny chickens?" and then the ones that make it all worthwhile, "those are amazing, I can't wait to try it!"
In this recipe, we use the convection oven setting to speed up the cooking time and to give it that nice crispy skin that everyone loves.
Is A Cornish Game Hen A Chicken?
Technically, yes it is a chicken, but not the type we are used to eating. These are a smaller variety of chicken that is also known as a Rock Cornish hen.
Because it is a type of chicken, we can cook it similar to the chicken we eat every day. The main difference is obvious. There is less meat on a cornish game hen, which is why I like to serve one chicken per person.
It would be laughable if you tried to serve just a hen breast or drumstick to one person.
In addition to being a cornish breed, the cornish hen must also be harvested before 5 weeks of age.
How Many Servings is a Cornish Game Hen?
One hen makes a generous serving for one person. However, if you want to stretch it, or if you are serving it to kids, you can spatchcock the chickens and then turn it into 2 servings.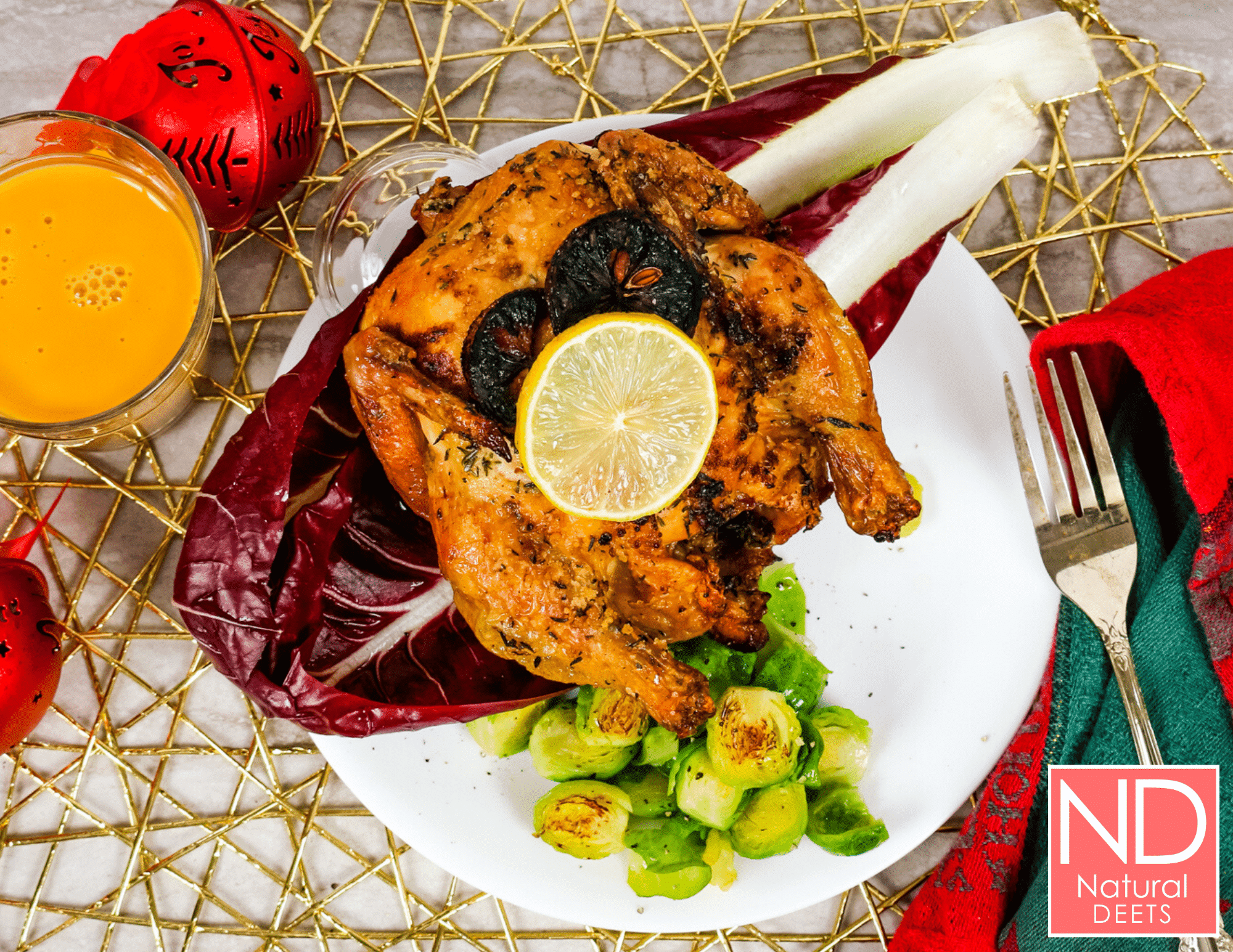 There is no need to be intimidated by spatchcocking. We used to do it when it was just my husband and I, but now that the kids help with cooking, I find it easier to leave the hens whole.
Spatchcocking does require some intermediate knife skills…
How To Cook A Cornish Game Hen
Because these hens are so much smaller than a traditional chicken, they also cook faster. If you are really in a pinch, butterfly the chicken to make it cook even faster.
In addition, because of their small size, these can be cooked at high temperatures with techniques such as broiling, and roasting for grilling, without drying out. In fact, it would be delicious on the BBQ grill too.
As with all poultry, monitor the temperature with your thermometer. You don't want to overcook them or the meat will get tough.
What To Use If You Don't Have A Roasting Pan
When roasting poultry, it is best to have a roasting pan. The metal roaster will hold the chicken off the bottom of the pan so it doesn't sit in the juices that drip off the birds. This helps the skin get crispy all around.
In addition, when using the convection oven, it allows the heat to touch every surface of the chicken, helping it crisp and cook faster.
But what do you do when you don't have a roasting pan?
I only have one roasting pan, and when I made this recipe, I had a Turkey in it. So I had to improvise.
There are 2 things you can do. Above, I used crumpet cutters and a measuring cup to hold up the hens. The whole idea is that we want to keep the hens from sitting in their juices. So almost any metal kitchen item could work. Measuring cups work especially well.
The other option is to use foil grates. Just take a piece of foil and roll it in to a long "log" and place it in the bottom of a baking dish. Make enough of these logs to hold up all your hens. Again, we just want to keep the hen off the bottom of the pan.
Cornish Game Hen Recipe
I am all about easy and this recipe is no exception. You will be amazed at just how easy and delicious this recipe is!
Step 1: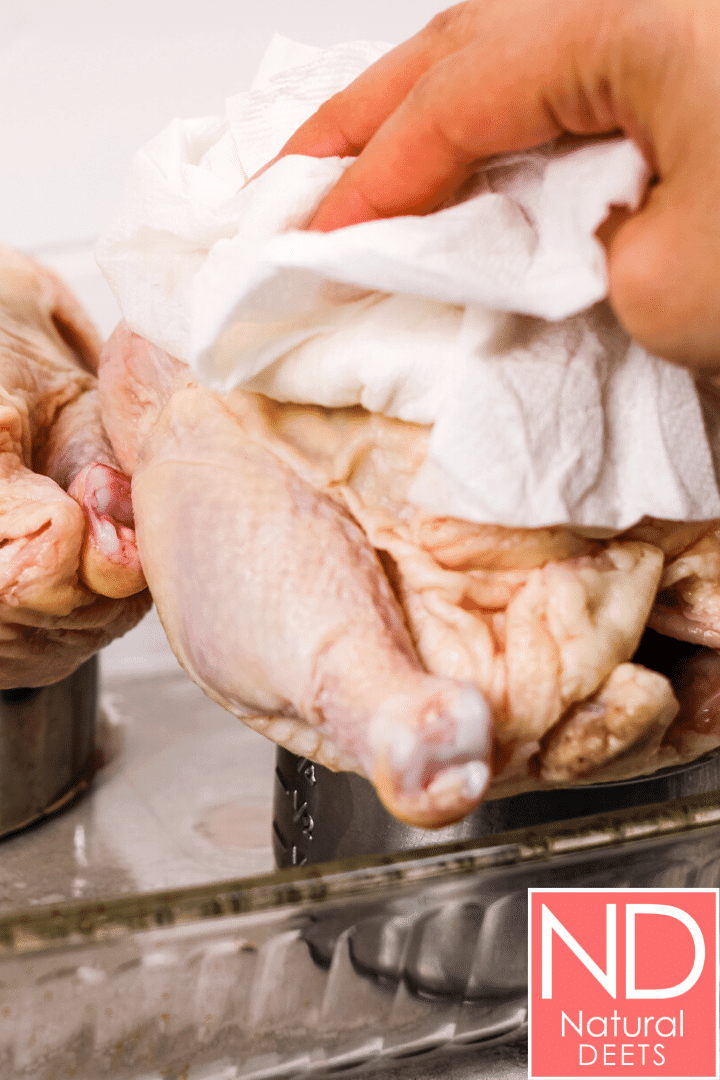 Place the hens in a roasting pan and pat them dry
Step 2:
Smash 1-2 cloves of Garlic and divide the smashed garlic into the number of hens that you will be roasting. You can also mince the garlic if you prefer.
Place 1/3rd of the garlic into the cavity of each hen
Step 3: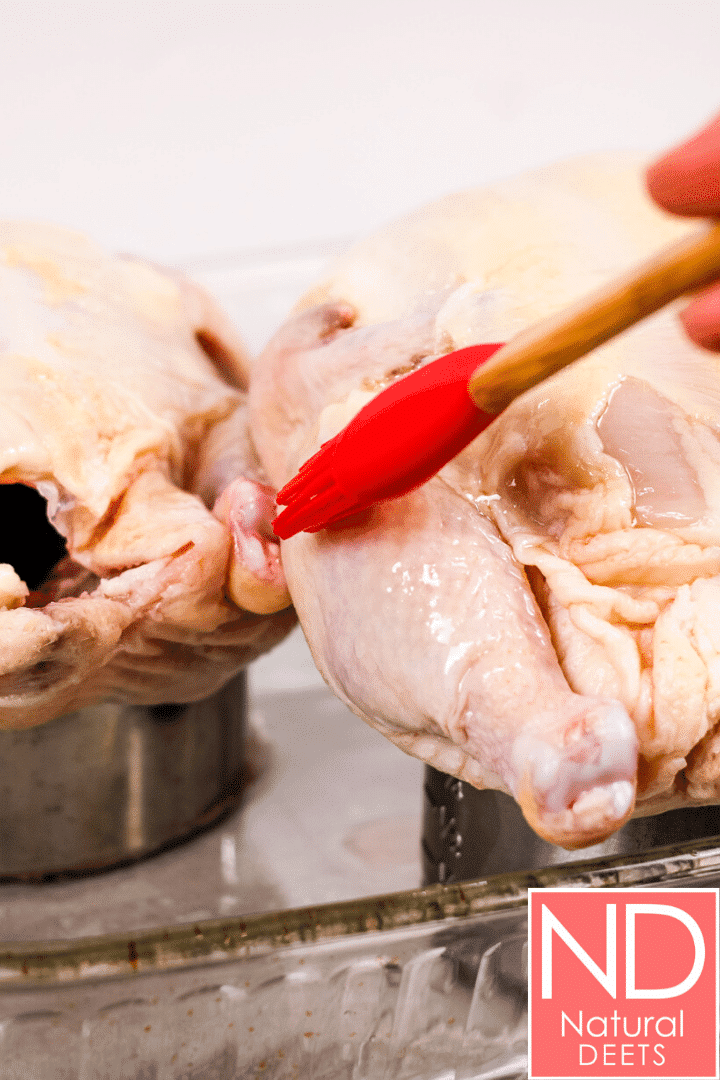 Brush the Hens with Avocado Oil. Be sure to cover the whole chicken because this is what makes it crunchy!
I find it easiest to pour some oil into a bowl and then use a pastry brush to evenly brush the oil.
Step 4: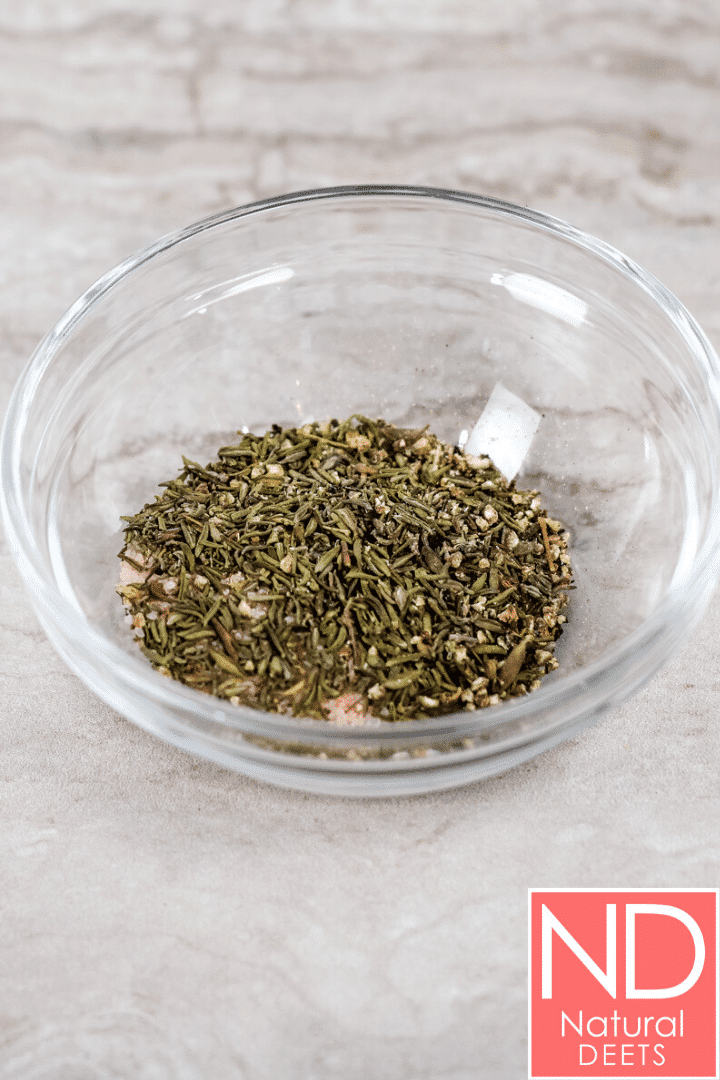 Make a mixture of Salt, Thyme and Pepper. Sprinkle it over the hens and massage it into the chicken…yep, I said that.
Step 5:
Top the chicken with some lemon slices and place it in a 400° preheated oven. Turn on the convection feature and cook for 40-50 minutes or until the thick part of the chicken thigh is 180°.
Step 6: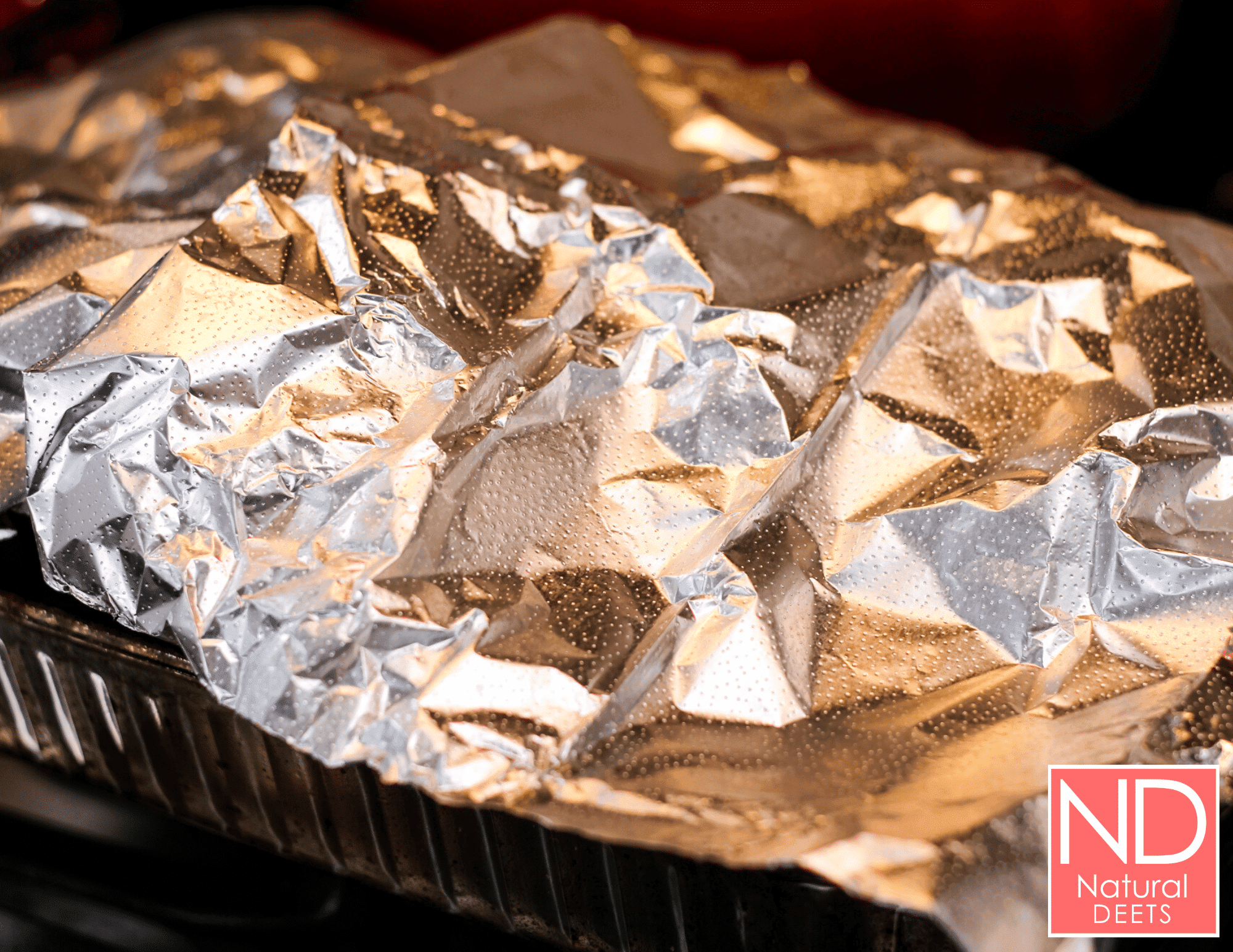 Take the hens out of the oven and tent with foil for 10 minutes.
Step 7: Serve & Enjoy!!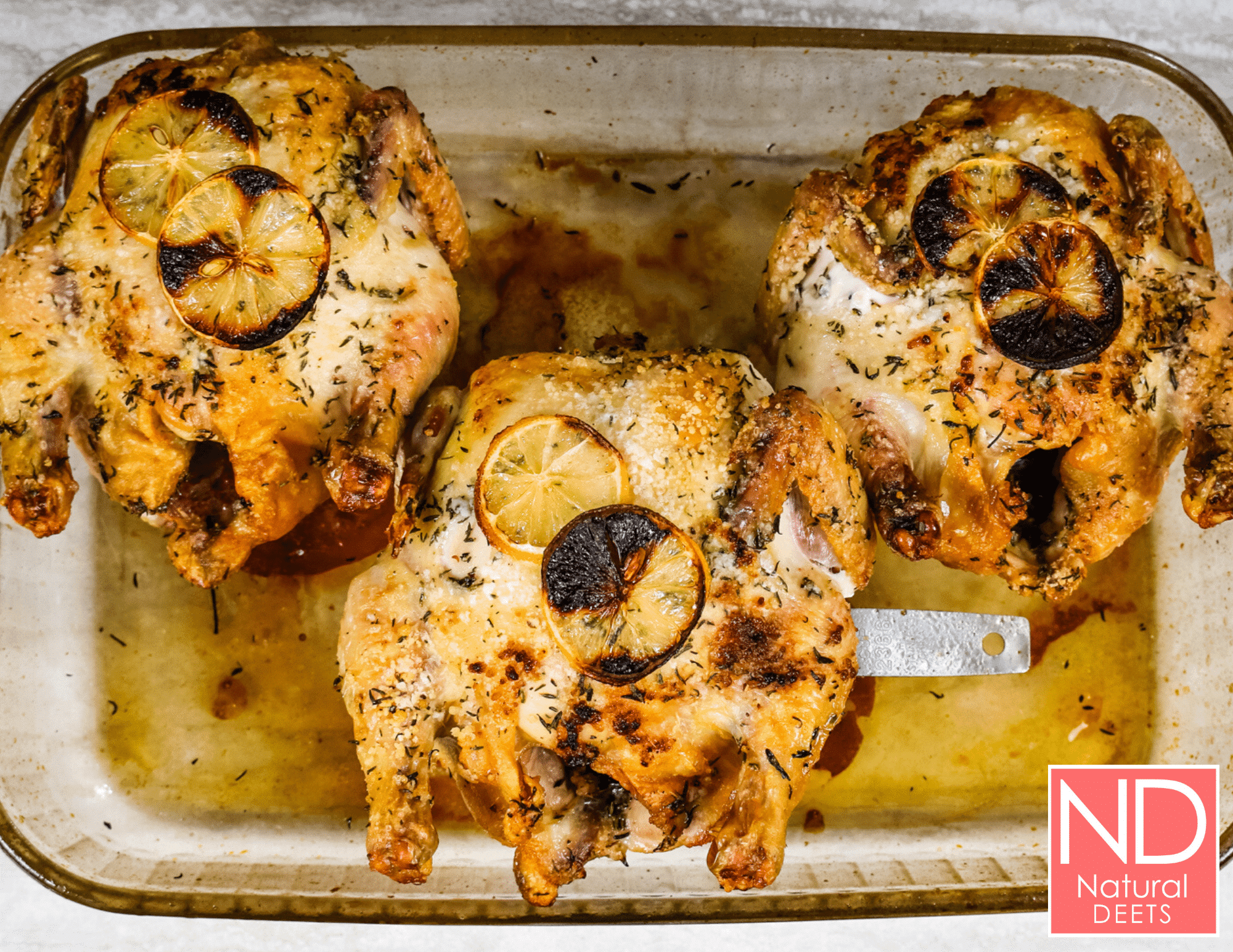 Delicious, crispy and easy! You can make these without the convection setting, but it will take almost twice as long. Either way will give you some delicious Cornish game hens!
An Impressive Christmas Dinner – They Don't Need TO KNow It was Easy!
This dish is easy to make and it will impress even the most difficult of guests…you know exactly who I'm talking about!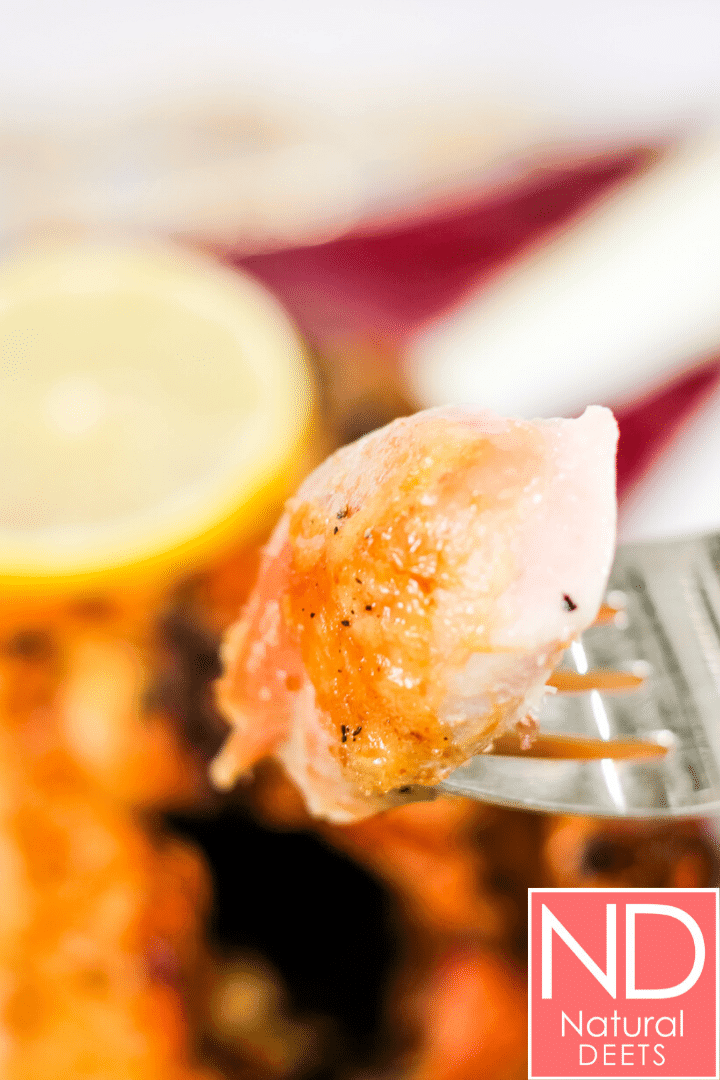 Give it a try today! I found these at Trader Joe's for just $3.99 each, so it is an affordable meal too! You can also try it with some Honey Sriracha Sauce drizzled on top!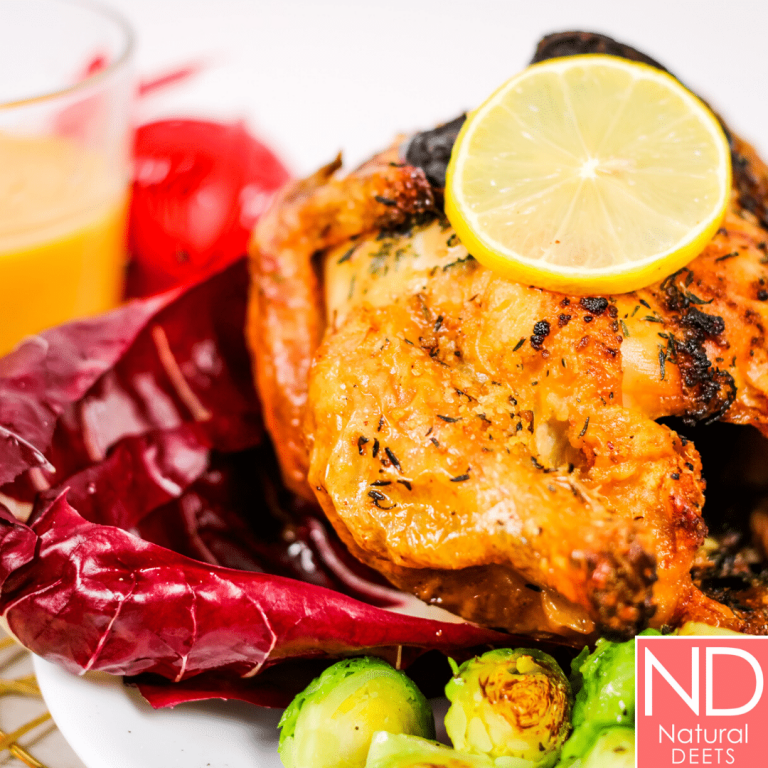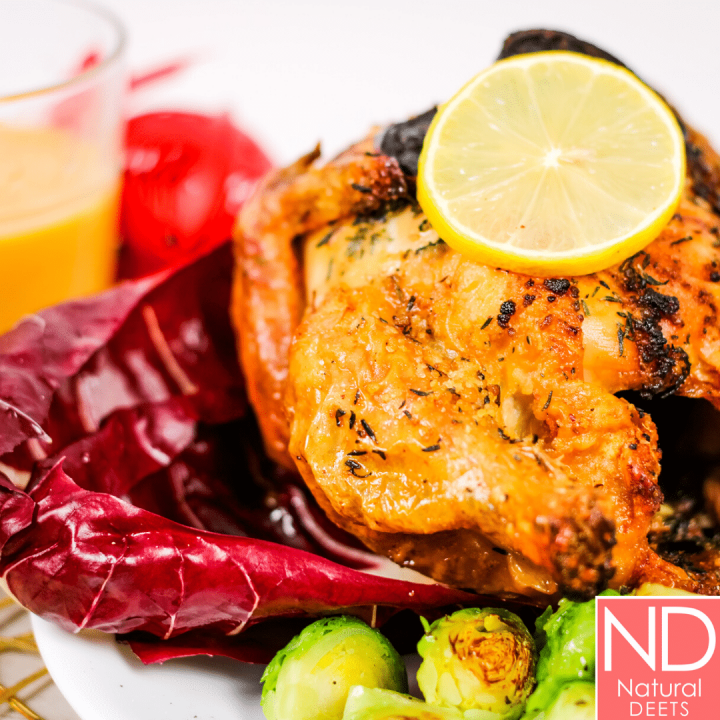 Roasted Cornish Game Hens
Total Time:
1 hour
10 minutes
These cornish game hens are delicious, easy and impressive!
Ingredients
3 Cornish Game Hens
1 Tablespoon Avocado Oil
Hen Spice Rub
2 teaspoons Salt
1 teaspoon Thyme, dried
Cracked Pepper, To Taste
1 Clove Garlic, Smashed or diced
1 Lemon, cut into thin slices
Instructions
Preheat oven to 400°
Place the Cornish Game Hens in the roasting pan
Put 1/3 of the garlic into each hen cavity
Brush the hens with the olive oil, being sure to cover the entire hen
Mix the Salt, Thyme and Pepper in a small bowl
Massage the rub mixture into each hen (over the skin)
Place a few lemon slices on top of each hen
Turn on the convection oven and place the hens in the oven
Cook for 40-50 minutes, or until the Hens reach 180° when measured in the thickest part of the thigh
Remove from the oven and tent with foil for 10 minutes
Serve and Enjoy!
Nutrition Information:
Yield:

3
Serving Size:

3 Hens
Amount Per Serving:
Calories:

954
Saturated Fat:

18g
Cholesterol:

455mg
Sodium:

1826mg
Carbohydrates:

4g
Fiber:

1g
Sugar:

1g
Protein:

78g
Looking for more? Here are some of our recent posts!
By