A mom's typical day is crazy busy! We shove something in our mouths as we make breakfast for the kids, pack lunches, organize homework, tell them 5 times to put their shoes on and then run out the door! With all the running around, healthy meal prep is essential and fortunately, it doesn't have to be intimidating.
Meal prep is nothing new, but for many of us, it becomes a bright new shiny object once we have kids. Do you ever wonder what we were doing with our time when we didn't have kids? Why weren't we eating healthier, or going to the gym after work?
Anyway, none of that matters now! Meal prep is now your new best friend when it comes to grab and go meals or getting dinner on the table after a long day! To make this easier to digest (pun intended), I am going to cover Breakfast, Lunch and Dinner separately since they each have their own tips and tricks!
Meal Prep Containers
Let's start with the basics. Sure, we can buy fancy (and expensive) stainless steel containers, like the ones we buy the kids. But we are adults and we can use the glass Pyrex Snapware containers that we can buy in bulk. Twice a year, they go on sale at Costco. But even when they aren't on sale, they are still affordable.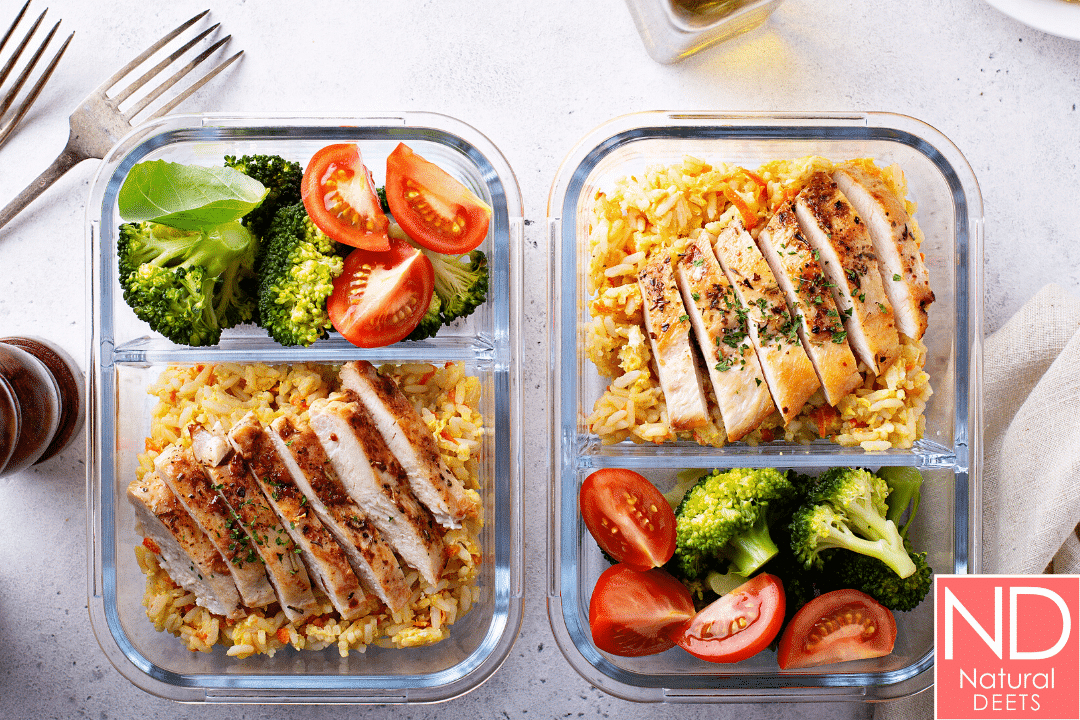 As long as you trust yourself to not drop them, these containers will take you far in life! We use them for lunches and leftovers around here. While you are at it, pick up a new lunch box that can hold several of these glass containers, plus some!
No matter what containers you chose to use, be sure they meet the following criteria:
Durable – You will be carrying these around so they need to be able to withstand light tousling

Heat Resistant – Many dishes will need to be heated in the microwave, so it needs to be microwavable. This is one reason I like glass over plastic

Stackable – For easy transport, everything will need to fit nicely in your lunchbox it without falling over. So make sure they are stackable.
Breakfast Healthy Meal Prep
Alright, let's jump right in and get started! When it comes to breakfast, here are the secrets to meal prepping:
1) Prep The Night Before:
The secret is to make everything the night before. If you are like me, we have grand plans for the mornings, but these plans are rarely achieved. You need to make your breakfast the night before.
There just isn't enough time in the mornings. Sure we can pop our kids leftovers into our mouths, but if you are planning to eat something at work, you need to make it the night before! Then you can just grab it on your way out the door (just don't forget it by the door!)
Two days out of the week, I am out of the house before my kids wake up. So I have a taste of what it is like to be able to prepare everything in peace…the other 5 days of the week are a whole different story. So, I speak from experience!
2) Keep the menu to just 2-3 options
Pick 2-3 of your favorite make ahead breakfast ideas and stick to those on the weekdays. Trust me on this…one less decision makes a huge difference!
In addition to not standing in front of your fridge wondering what you are going to make, your shopping will become much easier too! You will already know what you need.
For example, my go-to is overnight oats. So, I know I need oatmeal, almond butter, almond milk and maple syrup. Other than that, I can use what I have on hand at home. I can make 2 or 3 batches for the week and keep them in the fridge until I need them.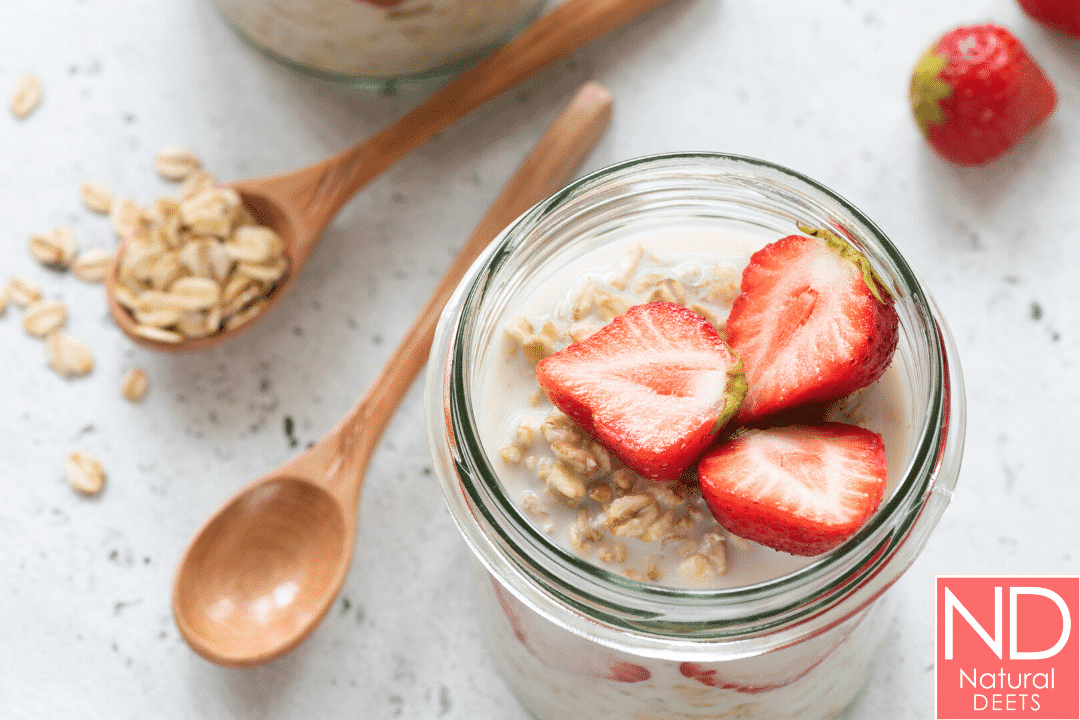 Be sure to download my Morning Meal Planner. It will give you an idea of how to meal prep for your mornings. I chose just a few breakfast and morning snack ideas and rotate them throughout the work week. You will save a ton of money doing it this way too.
Honestly, this was intended to just be a sample week, but this is what I eat 3 out of 4 weeks!
Healthy Lunch Ideas
Lunches can be one of the most difficult meals of the days, simply because we are not at home. This really requires planning ahead of time or it will end up in take out.
It is also difficult because a person can only eat so many salads and sandwiches!
Just like breakfast, you will want to meal prep the night before. However, with lunch, the real secret is to use leftovers! If you don't have leftovers, just keep a rotisserie chicken in the fridge or roast some meat and vegetables on Sunday.
Here are just a few ideas:
Sandwiches
The trick with sandwiches is to pimp up your kids version. Instead of just meat and a few spinach leaves, add tomatoes, sprouts, onions (if you dare), grilled zucchini or avocado to your sandwich.
If you don't want your bread to get soggy, pack everything separately and put it together at work. Better yet, just keep a loaf of bread, jar of Mayo or mustard, veggies and meat at work
Salad
This goes without saying, but I love salads because you can put almost any dinner leftover on it! For example, if we have lasagne for dinner, I will fill up a tupperware with spinach leaves and put lasagne on top.
At work, I heat up the whole thing and eat the spinach with the lasagne. No salad dressing needed. It works with taco meat (try it with salsa!), chicken, steak, baked potatoes or even casseroles.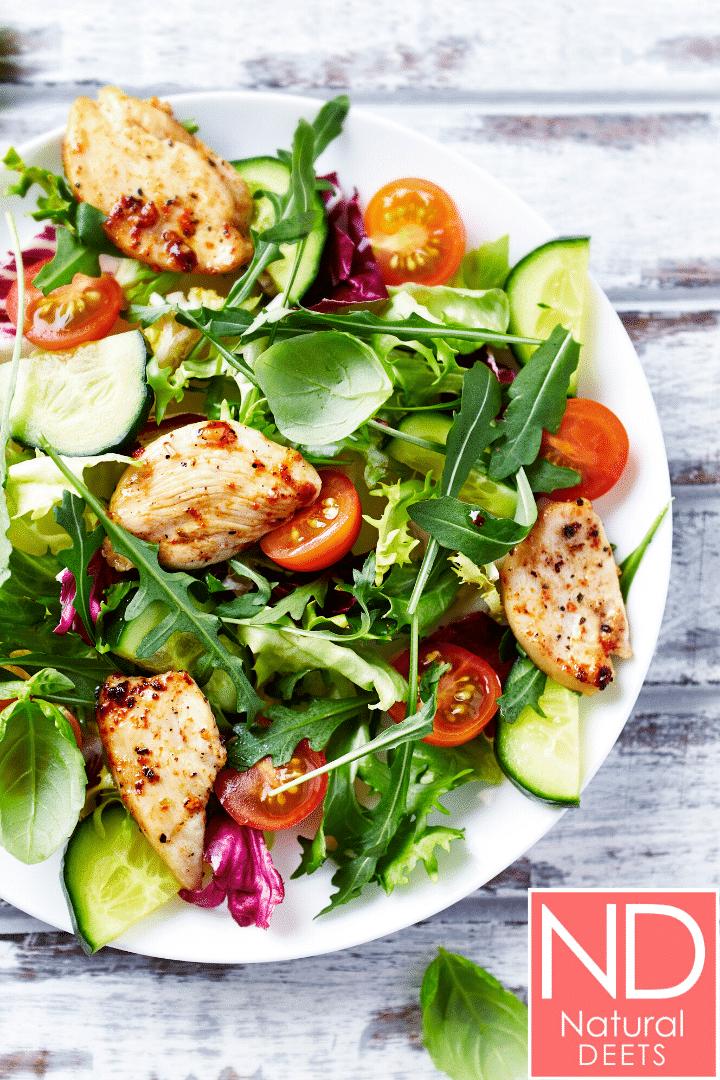 It can easily be put together while you are putting dinner away and then you can just grab it in the morning!
Leftovers
Again, obvious but I have to say it. So many people say they hate leftovers, but you can get creative with them. Did you have teriyaki chicken? Put it between bread with a little mayo and lettuce and you have a teri chicken sandwich (super popular in Hawaii). Or leftover stew? Put it over rice or a baked potato.
Get creative to give your leftovers new life. You can also try to change up the flavor by adding different sauces like salsa or hot sauce and putting it in a wrap.
Never waste your leftovers! Just the thought makes me cry on the inside…
Quiche
Assuming you are not eatig it for breakfast, quiche makes the perfect lunch. You can make a big pan on Sunday and it will last you half the week! Add a salad and you have the perfect meal!
Also, quiche doesn't stink up the lunch room the same way hard boiled eggs can. I'm not sure why that is, but it makes it suitable for work lunch!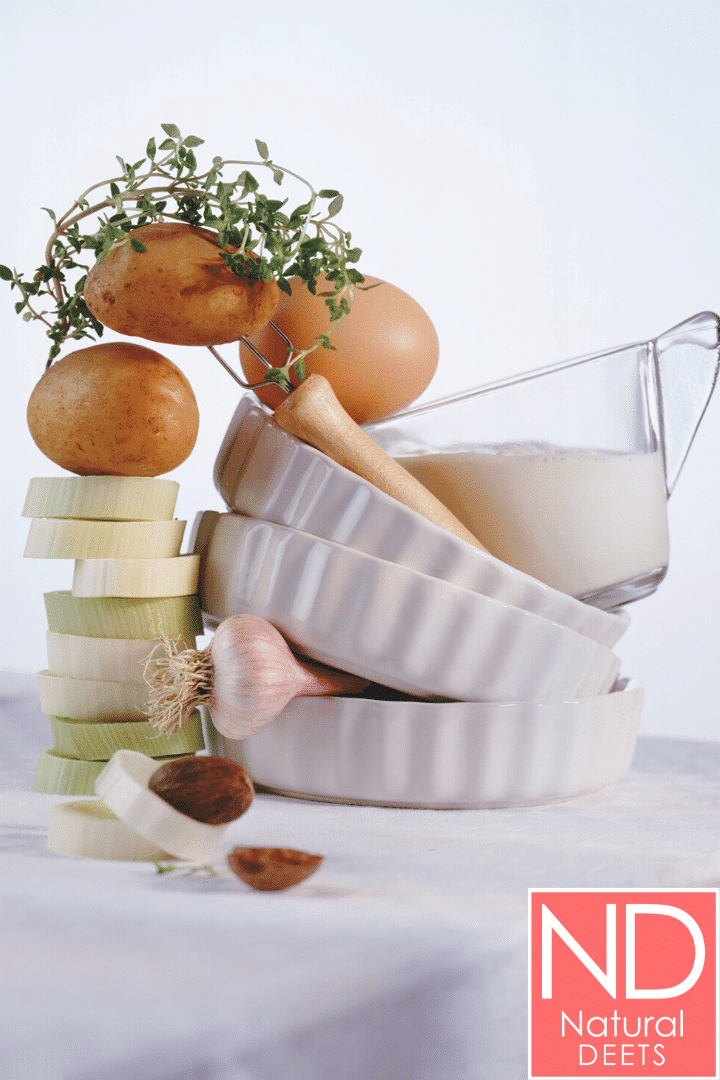 Just add whatever you have on hand. Ham, cheese, leftover chicken or steak, chopped vegetables…anything will work! The only thing that does not work is garlic.
Couscous
Couscous is one of the most overlooked lunch foods out there. It is so delicious and so fast and easy to make! It also refrigerates well and can be eaten hot or cold.
Make a big batch of couscous and eat it all week. Again, just add your leftovers over the top of it and you are set. It doesn't have much flavor so it goes with anything. And it is filling.
Eat it with almost any meat, including shrimp, or vegetable and you won't be disappointed. Drizzle olive oil to keep it from getting dry. My favorite is couscous with shredded chicken, garlic, broccoli and lemon juice. So good!
Dinner Meal Prep Ideas
Have you heard of an Instant Pot? Lol! But seriously, a slow cooker or pressure cooker is your best friend when it comes to busy nights. And of course it is going to be my on my list of recommendations for dinner. But surprisingly, it won't be #1:
1) Have a handful of favorite recipes that you can go to in a pinch.
Each weekend when you grocery shop, buy the ingredients for this dish so you always have it on hand in case you need it.
My go to is coconut water chicken. Just boil 2 large boxes of coconut water, add chicken thighs and any vegetables in the fridge. Boil until the chicken is cooked and then serve with a dipping sauce of soy sauce, minced garlic, a tiny dash of sesame oil and any other sauces you might like.

2) Plan your meals ahead of time.
Ideally, you would do this on the weekend, but I tend to do it on my lunch break at work. It only takes about 15 minutes and will cut your shopping time in half!
Download my meal planning template that you can type right into.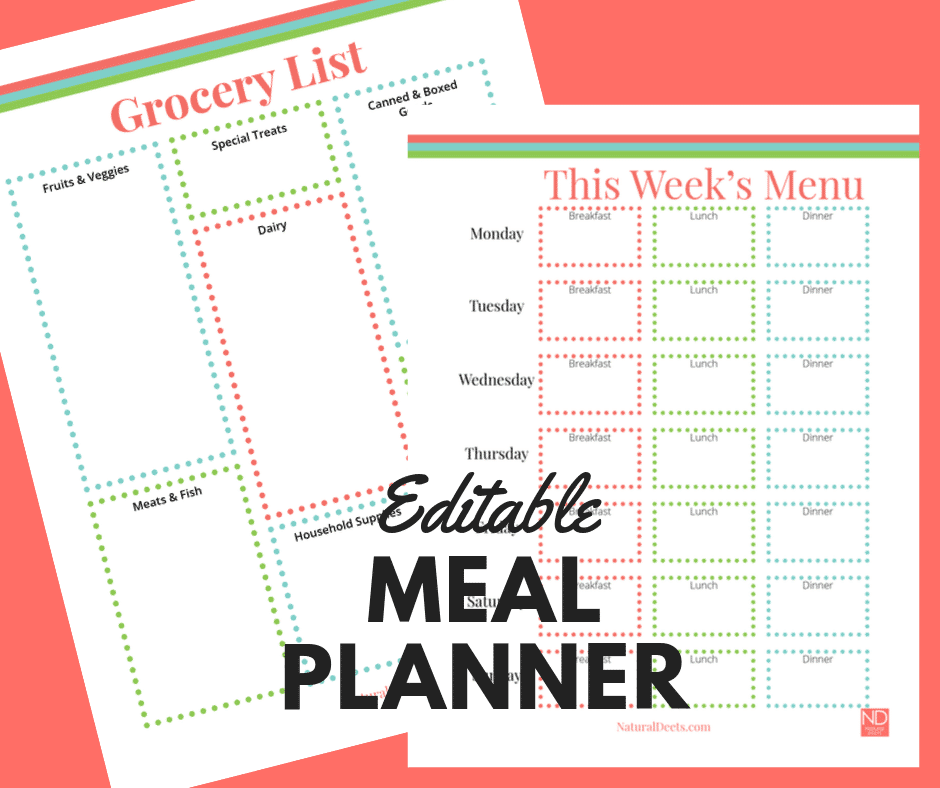 3) Order your groceries while at work!
So many people don't realize this options exists and it makes me want to scream about it! Becuase it is single-handedly the most time saving tool! I like to use Instantcart but there so many other options. With Instantcart, I hop on my phone, choose what local store I want to shop at and add items to my cart. It even remembers your past items so you can instantly add them to your cart.
Once you are ready to order, you submit, choose your delivery time and your groceries will be waiting for you when you get home. You can also have them delivered to your office if you would rather do that.
In addition, you can also order your grass fed meats, chickens and pork from Crowd Cow. If they are not available in your area, you can try other sites. It is a great way to save money of meat but also to have a stash in your freezer!
If you haven't ordered groceries before, just do it! It will change your life.
4) Prep as much as you can on the weekend
This isn't always possible, but when you have the time, prep your vegetables on the weekend. Prepping them can consist of just chopping the vegetables. Even if I don't know what I'm going to make with a specific vegetable, I will still peel and chop it.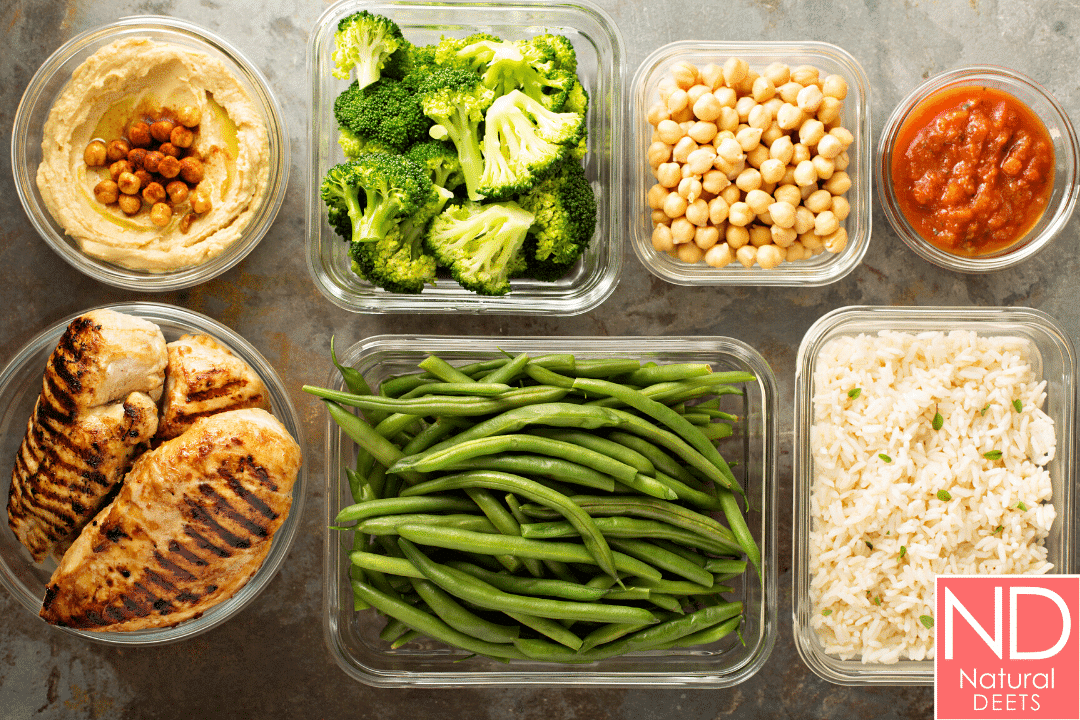 Just being able to dump already chopped veggies into a dish saves a lot of time. It also encourages you to incorporate more vegetables since you don't need to prepare them.
If you have planned out your meals, precook some of your proteins. Chicken, ground meat and casseroles can be cooked ahead of time and reheated easily. Seafood and Steak are better off being cooked as needed.
5) Use your Instant pot…you knew that was coming!
Slow cookers are amazing and if you remember to set it, you will come home after a long day of work to a delicious meal! However, if you don't plan ahead or just don't remember to set the slow cooker, the pressure cooker will become your new best friend!
Pressure cookers have come a long way from the days of explosions and kitchen messes. The Instant Pot (and other pressure cookers) not have auto valves to release the pressure when needed. So there is no need to worry about explosions.
The pressure cooker feature can cut down cooking time by more than half. It can even cook frozen chicken or other meats. The only thing you need to know is that it takes time for the pressure to build up. The timer won't start counting down until the pressure is built up, meaning you need to add another 10-20 minutes to the recipe cooking time to allow for that.
There are so many Instant Pot recipes out there, so I won't give too many suggestions. You can browse a few recipes HERE.
The Secret To Meal Prep For Busy Moms
Now you too know the secrets!! Which ones resonated with you and what will you try? Join our Facebook group, Busy Moms Healthy Families, and get a free meal plan!
[tcb_post_list query="{'filter':'custom','related':|{||}|,'post_type':'post','orderby':'date','order':'DESC','posts_per_page':'6′,'offset':'1′,'no_posts_text':'There are no posts to display.','exclude_current_post':|{|'1'|}|,'rules':|{||}|}" type="list" columns-d="1″ columns-t="1″ columns-m="1″ vertical-space-d="0″ horizontal-space-d="30″ ct="post_list-43533″ ct-name="Image & Text 12″ tcb-elem-type="post_list" pagination-type="none" pages_near_current="2″ element-name="Post List" css="tve-u-173269b2f5b" no_posts_text="" article-tcb_hover_state_parent="" total_post_count="172″ total_sticky_count="0″ posts_per_page="6″ featured-content="0″ disabled-links="1″ article-permalink="|{|tcb-article-permalink|}|" class=" article-tcb_hover_state_parent=" article-permalink='|{|tcb-article-permalink|}|' article-tcb-events='__TCB_EVENT_|{|{"t":"mouseover","config":{"anim":"sweep_to_bottom","loop":1},"a":"thrive_animation"}|}|_TNEVE_BCT__' article-class='tve_evt_manager_listen tve_ea_thrive_animation tve_et_mouseover tve_anim_sweep_to_bottom' ][tcb_post_list_dynamic_style]@media (min-width: 300px){[].tcb-post-list #post-[tcb_the_id] []{background-image: url("[tcb_featured_image_url size=medium]") !important;}[].tcb-post-list #post-[tcb_the_id] []:hover []{background-image: url("[tcb_featured_image_url size=medium]") !important;}}[/tcb_post_list_dynamic_style]
[tcb_post_title link='1′ rel='0′ target='0′ inline='1′ css=" static-link='{"className":"","href":"https://www.naturaldeets.com/easy-homemade-fruit-popsicles/","title":"Easy Homemade Fruit Popsicles With Coconut Water","class":""}']

[tcb_post_content size='words' read_more=" words='15' css='tve-u-173269b2f6a']Read More[/tcb_post_list]

By