Going Dairy Free and Egg Free for 6 Weeks
Breakfast may be our familys favorite meal of the day. I could eat breakfast food anytime of day, but I try my best to keep it to mornings (early afternoon is acceptable too)! So when we found out that my daughter had to go on a 6 week dairy and egg free diet, I was at a loss of what we were going to feed her for breakfast. Weekends were fine because we had a lot of time in the mornings But school days would be a challenge. I reached out to a friend and she passed along a recipe for dairy free and egg free pancakes. They are surprisingly delicious!
The best part is that you add everything to a blender (I use a Vitamix) and blend. So quick and easy!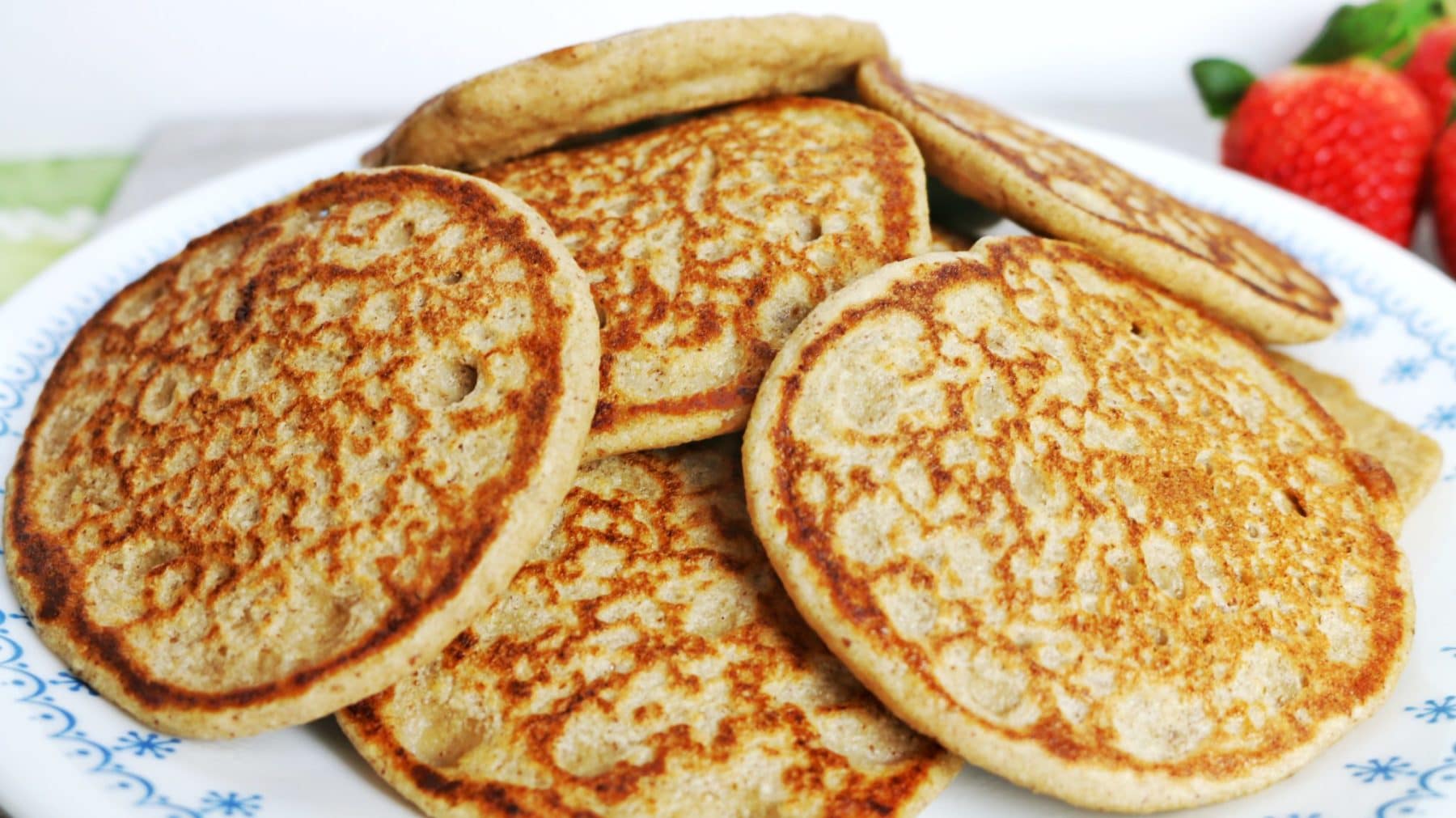 How did they turn out…
I would not try to pass these off as fluffy and delicious as regular pancakes, but they are definitely a great substitute. The recipe uses oatmeal instead of flour and almond milk in place of regular milk. For the eggs, I used 1 Tbsp of Ground flax mixed with 3 Tbps water…another great tip passed along by a friend!
The true test came when I fed them to my children. Both of them ate it without complaining. They even asked for seconds, so i'm going to say these were a success! They aren't sweet at all so I added some strawberry jelly and maple syrup. I also served it with a side of fresh strawberries. They would have also been good with dairy free chocolate chips or coconut flakes.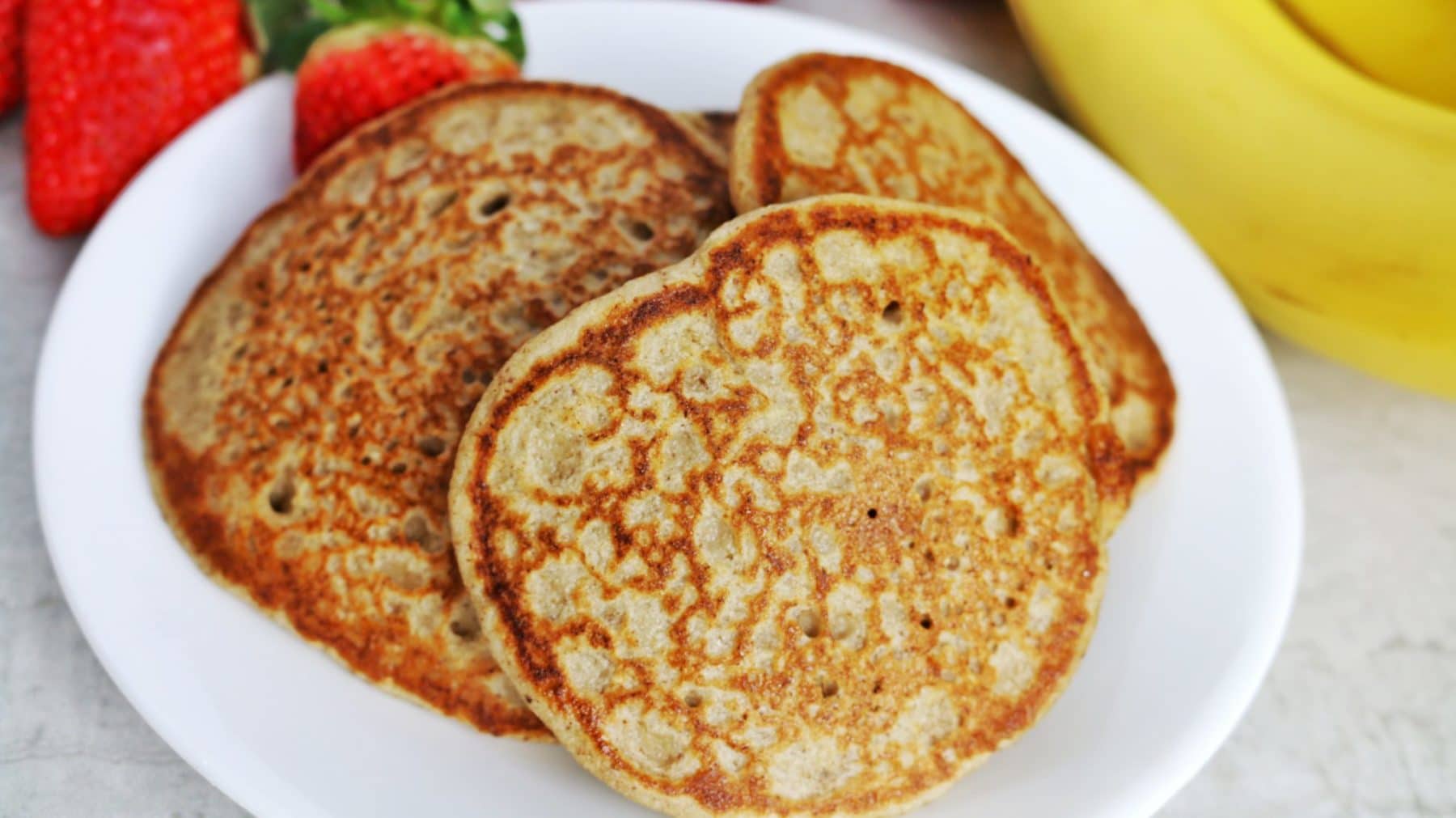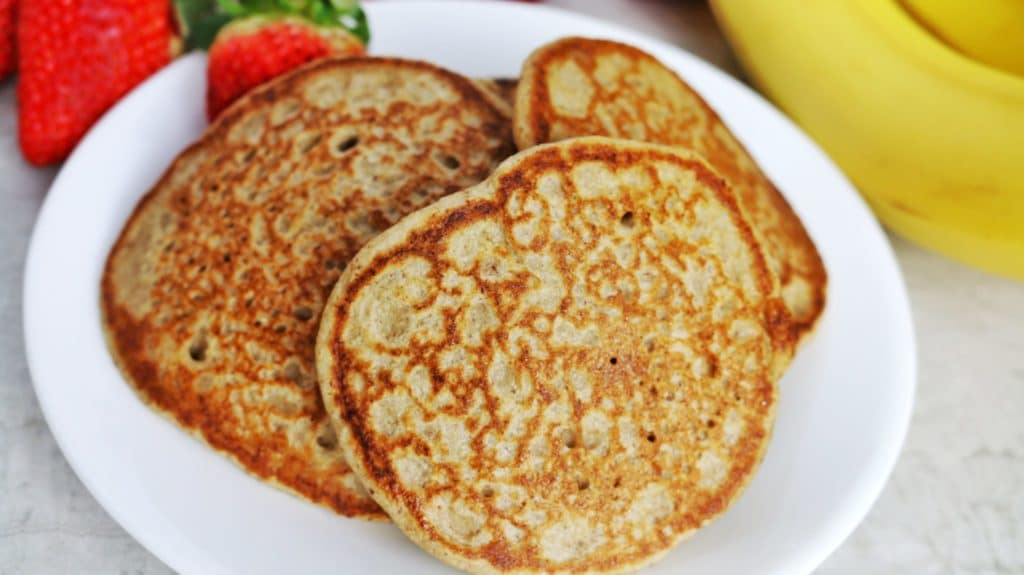 Dairy Free and Egg Free Pancakes – Recipe
I ended up making a second batch for easy breakfasts later this week. They don't taste as good when they are cold, so I'm not sending them to school for lunch. But it will be delicious warmed up before school!
Now go ahead and give it a try! Let me know what you think!
Ingredients
1 1/4 cup Unsweetened Almond Milk or any nut milk of your choice
Egg substitute: Mix 2 Tbsps ground flax seed with 6 Tbsps Water
1 large ripe banana
1 teaspoon pure vanilla extract
1 teaspoon Baking Powder
1 teaspoon Cinnamon
1/8 teaspoon Salt
2 cups Old Fashioned rolled oats
Directions
Add all ingredients to the Blender and blend until smooth. Pour on to a hot skillet and flip when bubbly.
Enjoy!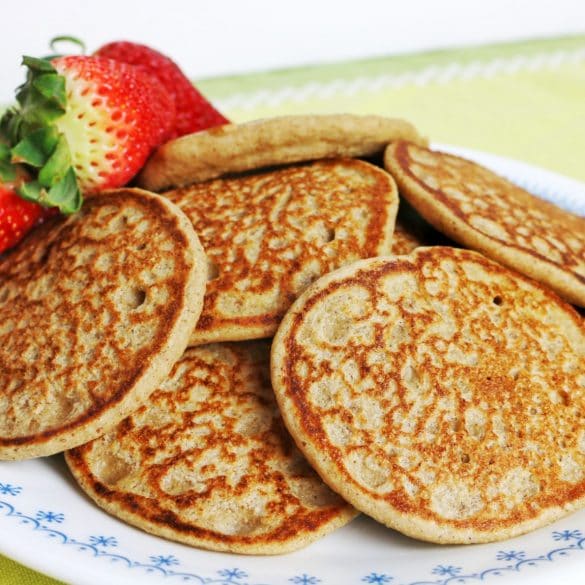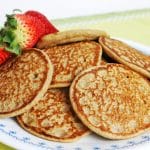 Dairy Free and Egg Free Pancakes
These dairy free and egg free pancakes are a delicious alternative to traditional pancakes. Best of all, they are prepared with just a Vitamix, or regular blender!
Ingredients
1 1/4

Cups

Unsweetened Almond Milk

Or other Nut Milk

2

Tbsp

Ground Flax Seed

6

Tbsp

Water

1

Large

Ripe Banana

1

tsp

Baking Powder

1

tsp

Cinnamon

1

tsp

Vanilla Extract

1/8

tsp

Salt

2

Cups

Old Fashioned Rolled Oats
Instructions
Add all ingredients to Vitamix, or other blender and blend until smooth

Pour on to griddle and flip when bubbly.
By