Kids bring home everything and with back to school quickly approaching, rosehip and hibiscus tea is a delicious way to build up natural immunity boosters to keep the entire family healthy!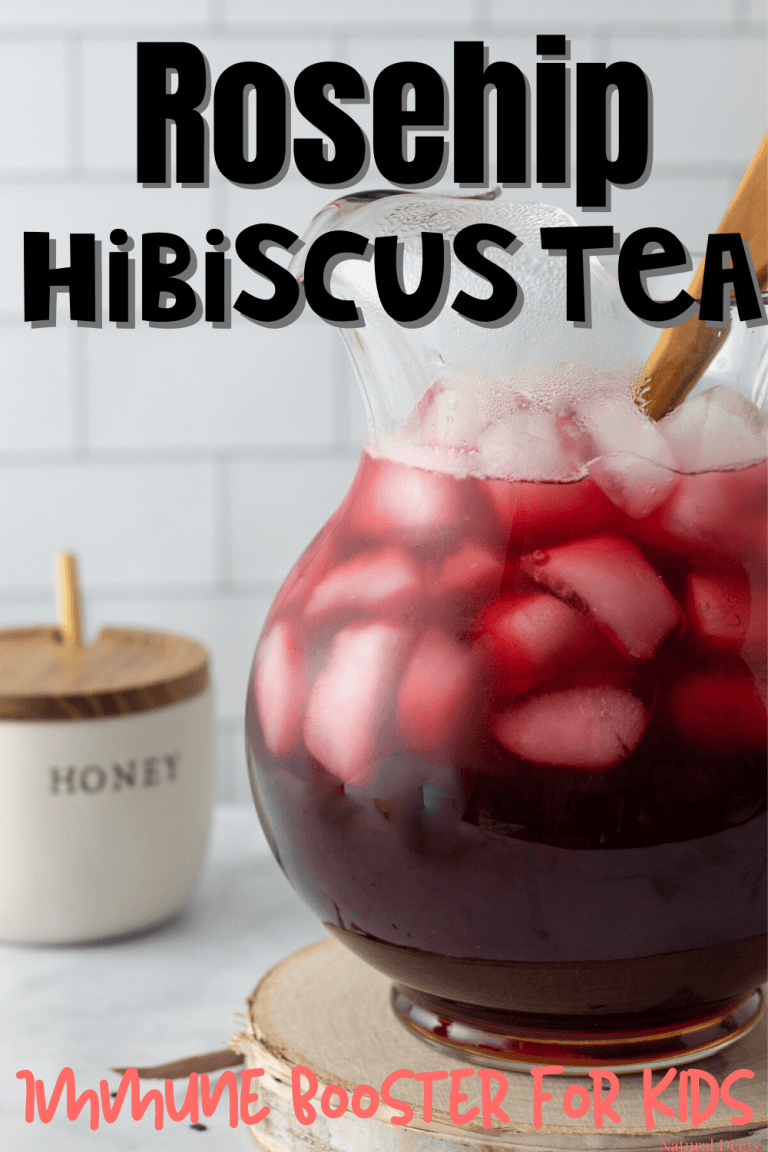 The best part of this tea it that the kids love it and they don't even realize that it is good for them! I consider that a winner in my book.
It tastes like fruit punch which kids can't resist. The recipe does call for lemon juice but it is optional, so don't let it stop you from trying this. However, if you do have lemon juice on hand, add it! It really adds another dimension to the drink and makes it sooo delicious!
And during the middle of summer when the heat waves are passing through, turn these into popsicles. It is a perfect, refreshing, summer popsicle! For extra fun, add in some fruits, similar to what we did with these coconut water popsicles.
What Does Rosehip And Hibiscus Tea Do?
It's a good thing that Rosehip hibiscus tea tastes so good because it is so good for you! I love to find natural immunity boosters for the kids and I feel comfortable letting them drink this tea.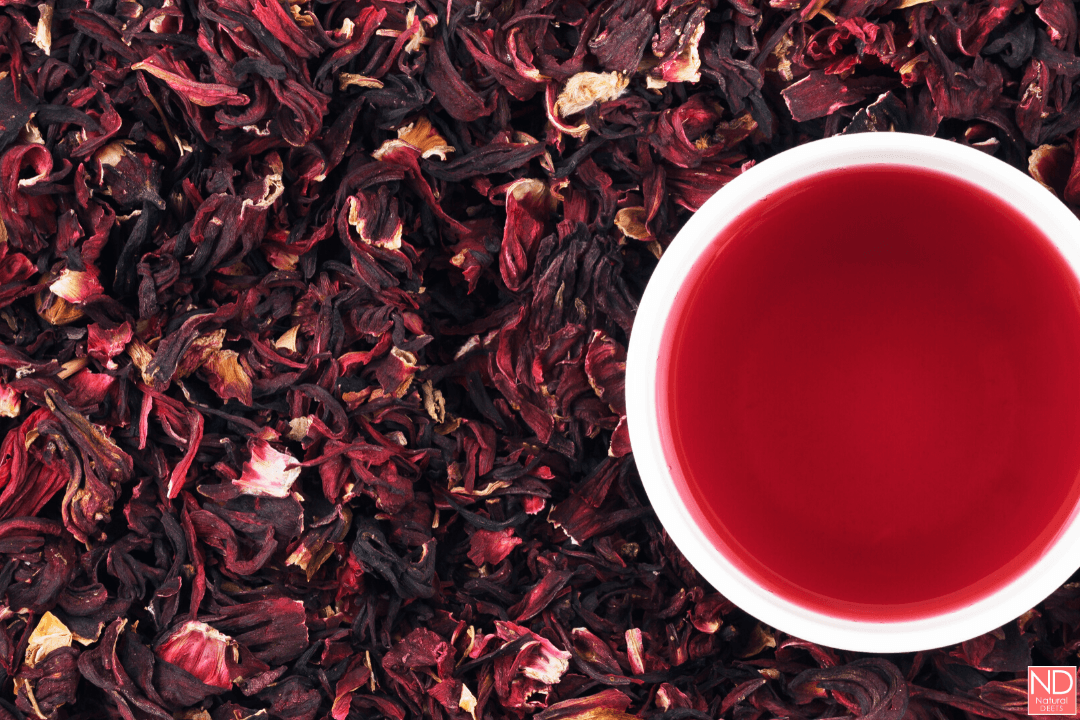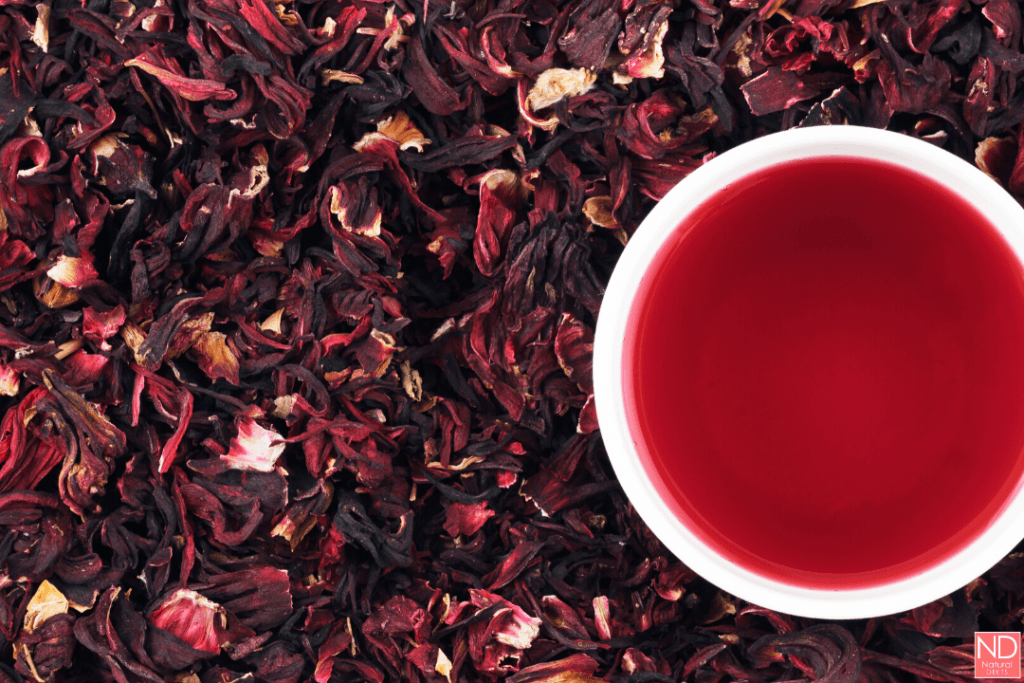 Rose hip Tea Benefits:
Antioxidant – Antioxidants are thought to help destroy free radicals and help to prevent diseases like cancer, heart disease, and diabetes. It is believed that rosehips from higher altitudes have more antioxidants. In addition, fresh rosehips are thought to have more benefits than dried, though either will be beneficial!
Improving the immune system – Rosehips are high in Vitamin C. In fact, it is believed that it has more Vitamin C than most other fruits. And Vitamin C is known to increase the body's immunity. Let's face it, right now we could all use more immunity!
May fight aging – This is thought to be another benefit of the antioxidants and one that I am excited about!
May help with weight loss – When it comes to the kids, I am not concerned about weight loss, but it is worth mentioning because it is just an added benefit! The study was done on rosehip extract (which is not tea), but as I said, it's just a possible added benefit 🙂 Either way, rose hips tea tastes delicious!
Hibiscus Tea Benefits: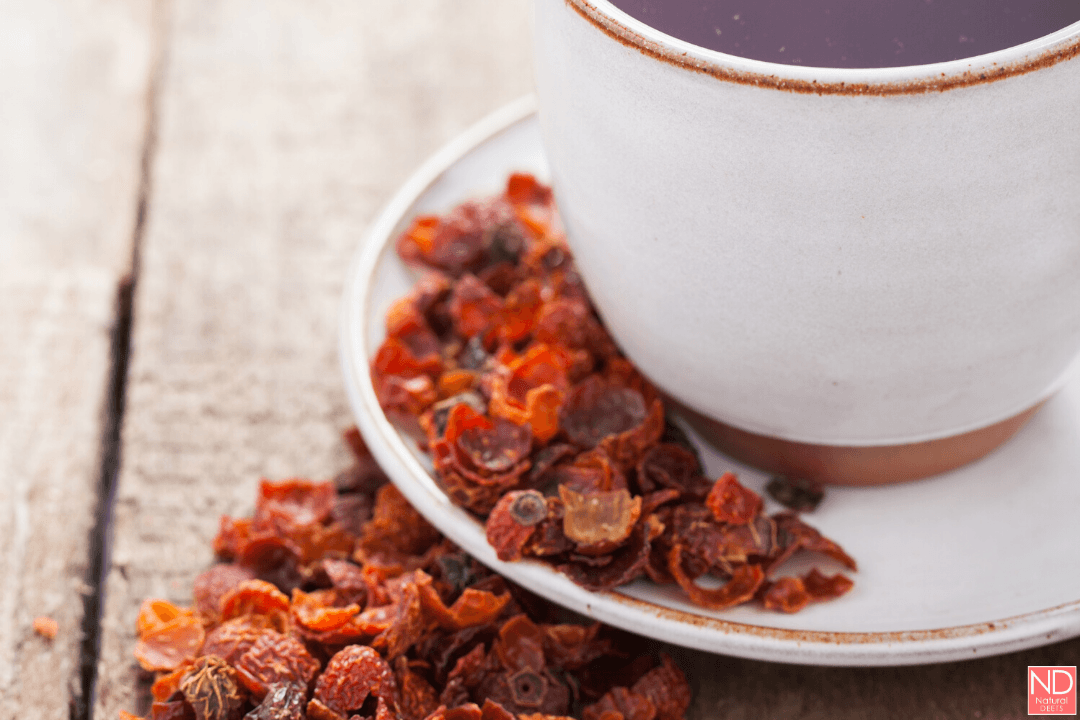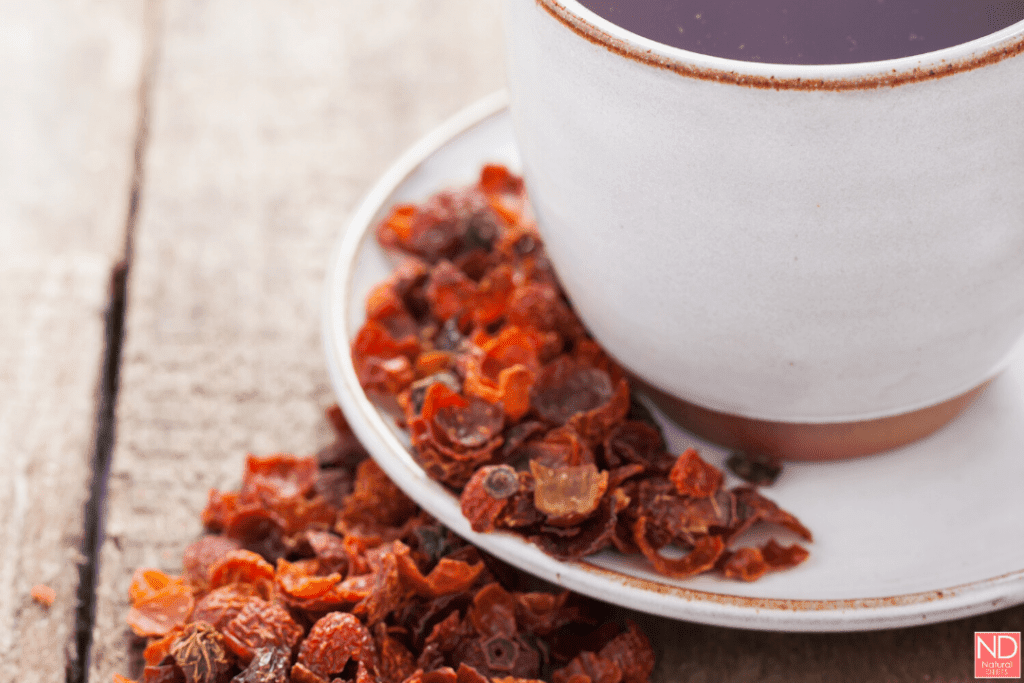 Antioxidants – Just like rosehip tea, hibiscus is high in antioxidants and they both have similar benefits!
May help lower blood pressure – It is believed that hibiscus tea may help lower blood pressure. While it is something to look into, talk to your doctor first because it can interact with some blood pressure medications.
Immunity booster – I add hibiscus to the tea for kids because it also helps to improve immunity. Which we can always use!
Does Rosehip And Hibiscus Tea Have Caffeine?
Both rosehip and hibiscus teas are caffeine-free – Thank goodness because we don't need to be giving our kids caffeine! Our kids once ate tiramisu – I wasn't there for the event, I just got to deal with the aftermath…and it sure was crazy.
However, we are going to add some honey, so there is some sugar. I just make sure to keep them from drinking it before bed. If you're looking for a tea with no sugar, check out this juniper berry tea.
How To Make Rosehip And Hibiscus Tea
The hardest part about making this tea is finding the tea leaves! You can find them at health food stores like Whole Foods, but you can also find it online. I love Steepologie but you can also find it on Amazon or other online tea stores.
Once you have the tea leaves, the rest is easy!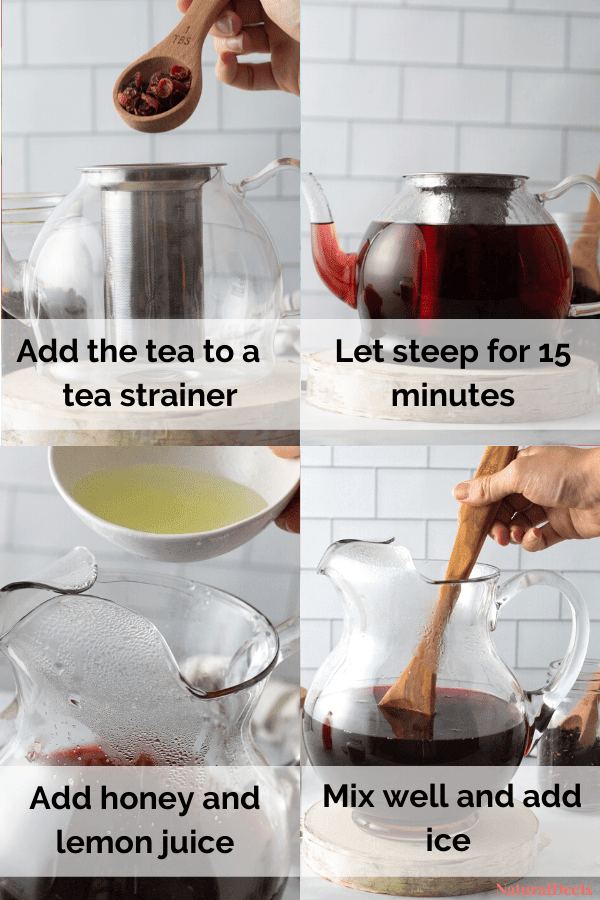 Step 1: Boil the hot water. I like to use a kettle like this one.
Step 2: Add the tea to the tea kettle and pour the hot water over the tea leaves. I like to use a teapot like this one.
Step 3: Let the tea sit for 15 minutes. Then very carefully pour the tea into a large carafe or pitcher.
Step 4: Add honey and lemon juice and mix well. The lemon juice is optional but it really makes it delicious so I highly suggest it! It also adds even more vitamin C to the drink.
Step 5: Mix well and add ice. Because the tea will still be warm, the ice will melt which is perfect. The tea may be sweet but the ice will help to water it down and make it perfect!
We like to add about 1 part tea to 2 parts ice. That makes the perfect ratio and ends up delicious! You and your kids will love it!
Does rose hip tea have caffeine?
Rose hips are not caffeinated. When buying tea, read the ingredients to verify that there isn't anything additional added that may have caffeine.
How to make rose hip tea
I've received several messages on how to make rose hip tea, so I thought I would add it as an FAQ. Rose hips tea can be made either by steeping it in hot water, or you can use it to make this same recipe without the hibiscus hips tea. I would recommend adding more rose hips tea to make up for the hibiscus tea.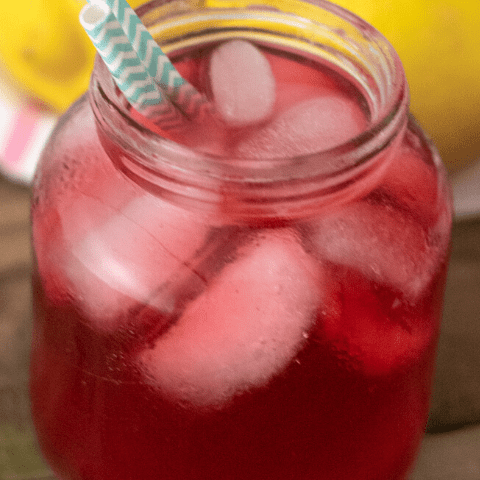 Rosehip and Hibiscus Tea
Additional Time:
15 minutes
Kids bring home everything but this immune-boosting tea will help to keep the entire family healthy!
Ingredients
4 Tablespoons of Rosehips
4 Tablespoons of Hibiscus
1/2 Cup Honey
2-3 Lemons (Optional)
Ice
Instructions
Boil 4 Cups of water
While the water is boiling, add the rosehip and hibiscus to a tea strainer.
Pour the boiling water over the tea leaves and let steep for 15 minutes
Pour the tea into a large carafe or pitcher. Add the honey and lemon juice and stir well
Add the ice and allow to cool. Serve cold
By