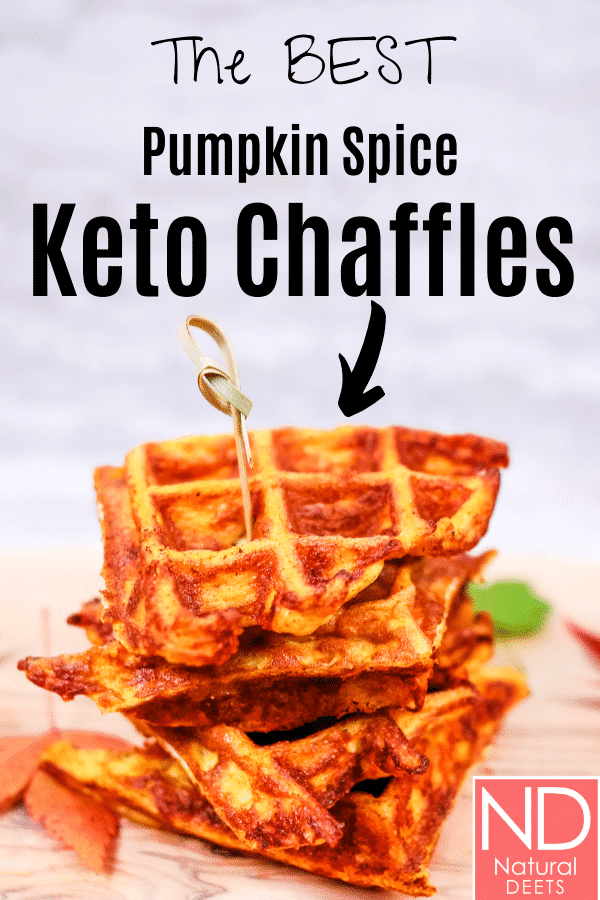 Fall is here! I can feel it! Lets try something new! This Pumpkin Keto Chaffle recipe is perfect to reign in the warmth of the holidays! Fulfill your craving for pumpkin bread and other baked pumpkin dishes without the guilt! Mmmm!
Chaffles went viral virtually overnight with many quick and easy recipes on Facebook. This Pumpkin Chaffle recipe is a fantastic alternative to bread and makes a festively delicious sandwich.
Essentially you only need an egg and 1/2 cup of cheese but lets try something new with this holiday variation!
What is a Chaffle?
A chaffle is a cheesy delight! The basic recipe for these low carb waffles is 1/3 cup cheese and 1 egg. That's it! From there, just add spices or ingredients to make it your own.
Try mixing and matching a few of these:
Flax Seeds
Chia Seeds
Pumpkin Seeds
Hemp Hearts
Applesauce
Cinnamon
Oregano, thyme, basil, etc
Jalapenos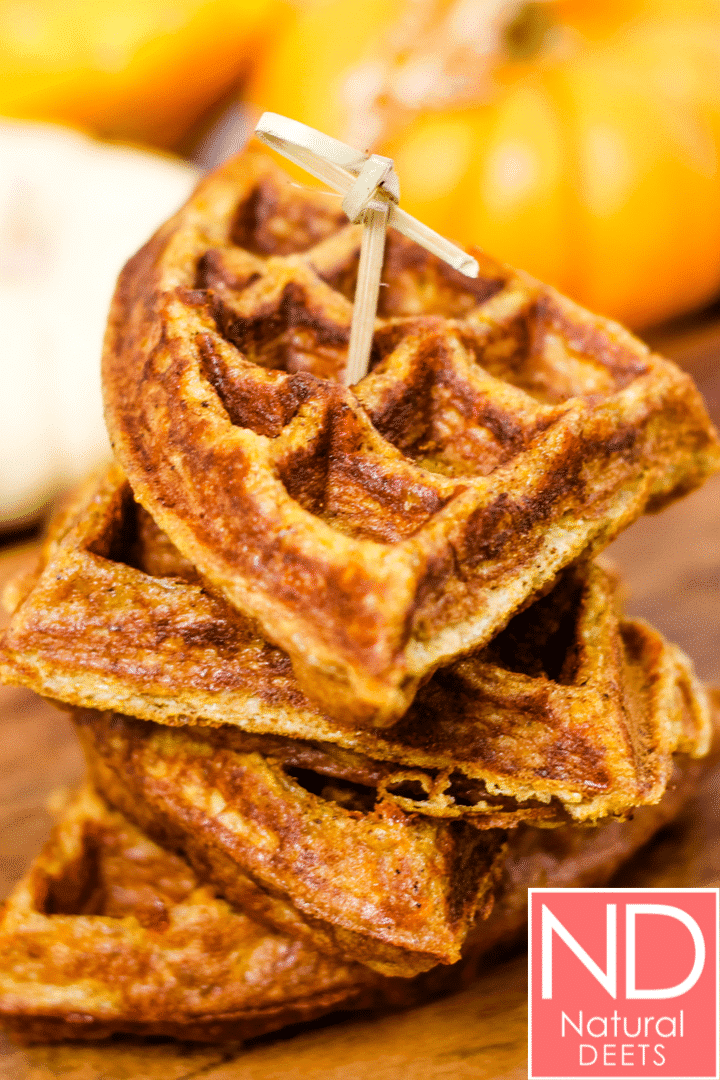 Sweet or savory, it is all up to you! In the end, you will end up with a crispy waffle of deliciousness! If you are looking for a dairy free chaffle, try Daiya. Check out our Chaffle recipe HERE to see how it turned out!
Benefits of Pumpkin
Around fall, pumpkin is everywhere! From Pumpkin Spice Lattes to Pumpkin Bagels, you just can't get away from it. So why would you add a pumpkin chaffle to the mix? Because, pumpkin is so good for you! There are some hidden benefits to pumpkin:
Vitamin C – Vitamin C keeps your body healthy and increases immunity. In the fall the weather changes and we are forced inside. That means when one person gets sick, it just passes around from person to person. Vitamin C increases immunity and makes that cold pass right over you!
Vitamin A- This vitamin is particularly beneficial to your eyes. It is said to keep you from going blind and helping with night blindness. It also supports a healthy immune system and builds strong bones.
High in Antioxidents – Antioxidants attack free radicals in the body and are said to help prevent diseases. They also protect your skin against sun damage.
Lutein – Along with Vitamin A, Lutein also contributes to eye health. They are said to help prevent age related deterioration and can help prevent cataracts
Potassium – Potassium has been linked to heart benefits. It is said to lower blood pressure and reduce strokes.
There are so many other benefits to eating pumpkin, so just start incorporating it into your diet. Pumpkin chaffles are the perfect way to do that!
Can You Freeze Chaffles?
Pumpkin chaffles are so easy to make that it takes no time to whip them together. But some of us (myself included) don't want a waffle maker sitting on our counter year round.
While you have the waffle maker out, why not make a huge batch of Chaffles that you can freeze? Just place them in a air tight bag with each chaffle separated by a piece of parchment paper. The parchment paper will keep them from sticking together.
When you are ready to eat one, just pull it out of the freezer and microwave it for 30 seconds-1 minute or until warm. That's all there is to it! It is perfect for grabbing on your way out the door in the mornings, or for relaxing at home on a lazy Sunday morning!
What Is The Healthiest Way To Eat Eggs?
Did you know…when you order eggs from a diner, it was likely cooked in oil? It doesn't matter if you are ordering scrambled, fried or sunny side up. Restaurants don't use non-stick spray and they can't have an egg sticking to their pans. So they have to cover the pan in oil.
That being said, the healthiest way to eat eggs is to make it yourself! You can still coat your pan with oil but you can use a very thin layer and you can control how much you consume.
There has also been research on what temperature is best for retaining nutrition. They concluded that it is best to cook eggs on medium heat because it keeps the egg from oxidizing and helps the egg retain the most nutrients.
You need to be cooking your eggs on medium anyway because it is the sweet spot for cooking the egg evenly without burning it!
One Study found that the body actually processes more of an eggs protein once it is cooked. Amazing!
Hard boiled eggs make a perfect make ahead breakfast. Also, keep them in the fridge as a quick snack. If you like them warm, put them in a cup of hot water, with the shell still on, and let it sit for a few minutes.
Easy Cooking Recipes For Kids To Make
My poor kids can't eat eggs or dairy :/ but they sure love making chaffles! Mostly they love using the waffle iron on their own…and sneaking a few bites.
Whether your kids are new to cooking or seasoned pros, these pumpkin chaffles are a great one for them to try!
How To Make A Pumpkin Chaffle?
This pumpkin chaffle recipe has pumpkin, cinnamon and cloves. The makings of a delicious PSL!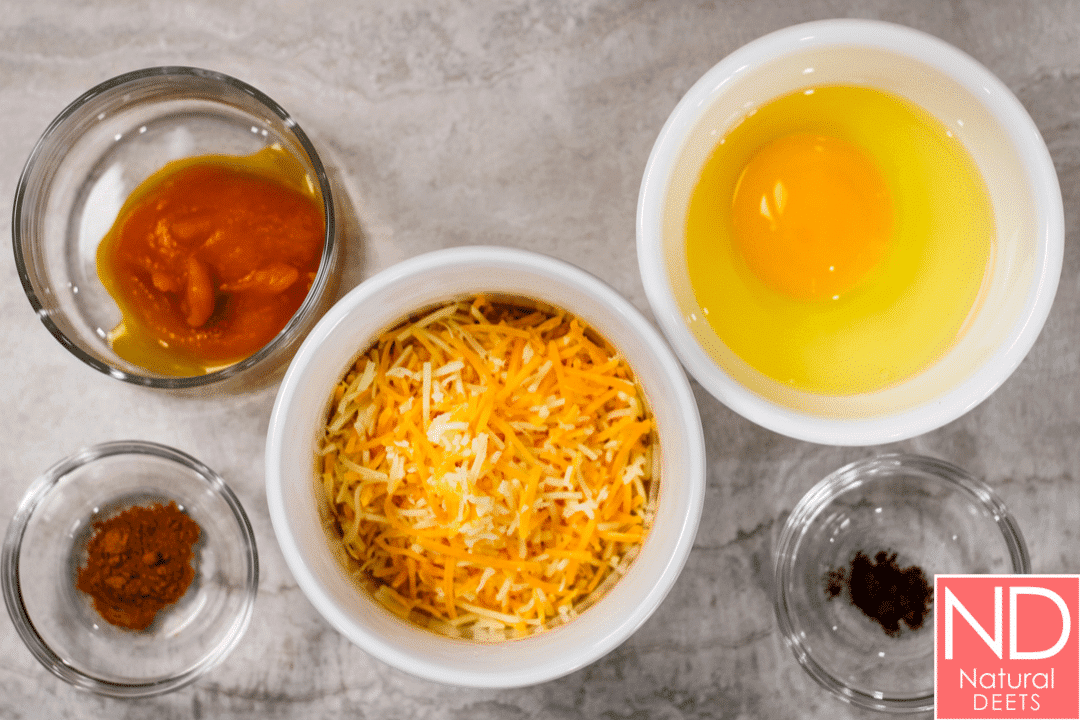 This recipe is as easy as mixing all the ingredients in a bowl until the egg is incorporated. Preheat the waffle iron and as soon as it is heated, pour the batter into the waffle iron. Close the lid and cook it for 3 minutes.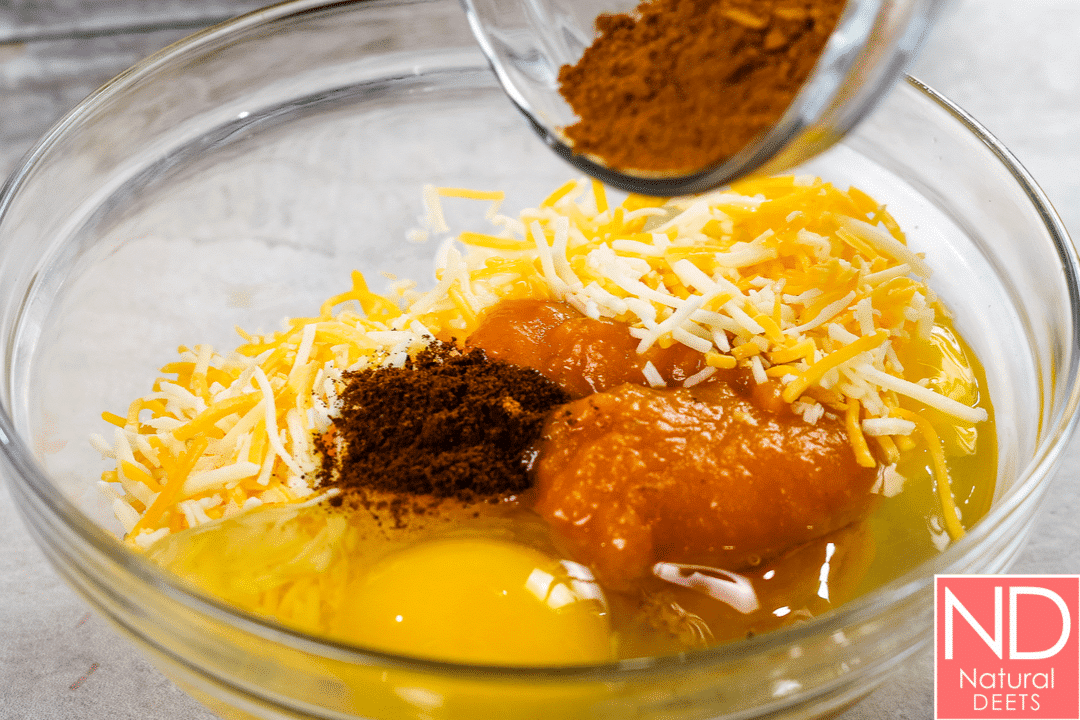 Once 3 minutes are up, carefully remove the chaffle from the waffle maker and place on a plate. It will be hot. Eat it right away or freeze it for another day!
If You Like This Recipe, Try These Too!:
Low Carb Waffles Recipe (aka Keto Chaffles) – Just 2 Ingredients!
15 Healthy Cookies To Bring Your Cookie Exchange To The Next Level
14 Healthy Instant Pot Recipes For Busy Nights – Kid Friendly Too!
Easy Calzone Recipe – Kids Love This School Lunch Idea!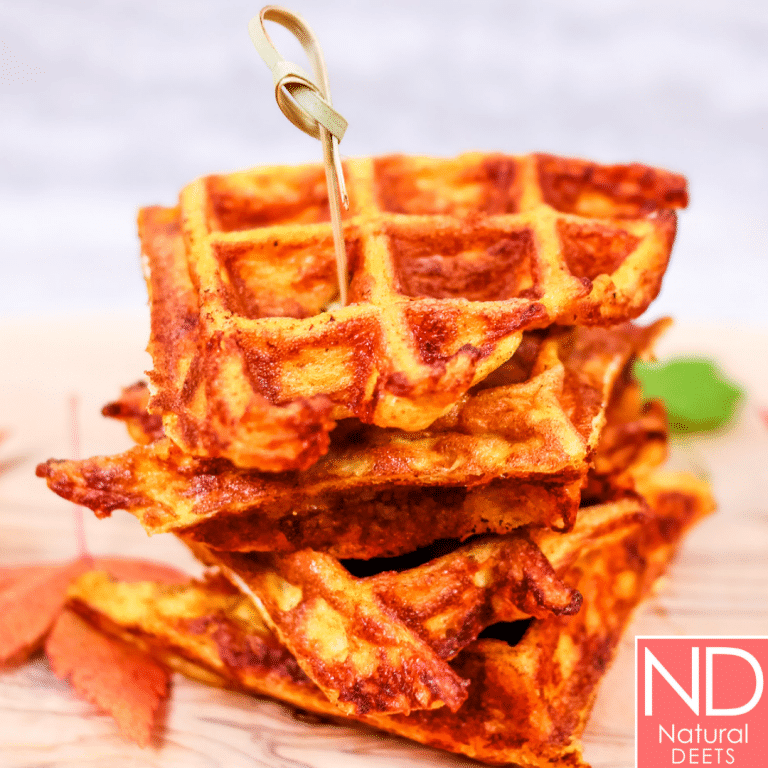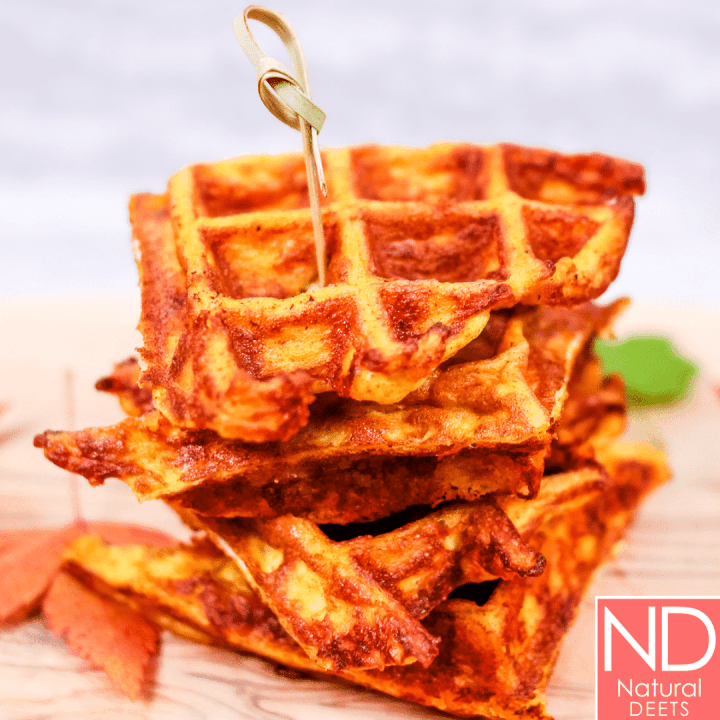 Keto Pumpkin Chaffles
This Pumpkin Keto Chaffle is perfect to reign in the warmth of the holidays!
Ingredients
1 Egg
1/3 Cups Shredded Cheese, Cheddar or Mozzarella
1 Tablespoon Pureed Pumpkin
1/4 teaspoon Cinnamon
1/8 teaspoon Cloves, Optional
Instructions
Heat the waffle maker
In a small bowl, add the eggs, cheese, pumpkin, cinnamon and cloves.
Mix well, until the egg is combined
If needed, spray the waffle maker with non stick spray
Pour the egg mixture evenly into the waffle maker
Close the lid and cook for 3 minutes
Carefully remove from the waffle maker and enjoy!
Nutrition Information:
Yield:

1
Serving Size:

1 Chaffle
Amount Per Serving:
Calories:

182
Saturated Fat:

6g
Cholesterol:

193mg
Sodium:

298mg
Carbohydrates:

3g
Fiber:

1g
Sugar:

1g
Protein:

14g
Looking for more? Here are some of our recent posts!
By