Tired of the same old grilled hamburger? Well, switch it up this year with this healthy bison burger recipe! When I hear bison, the first thing that pops in my head is a picture of a big, hairy buffalo…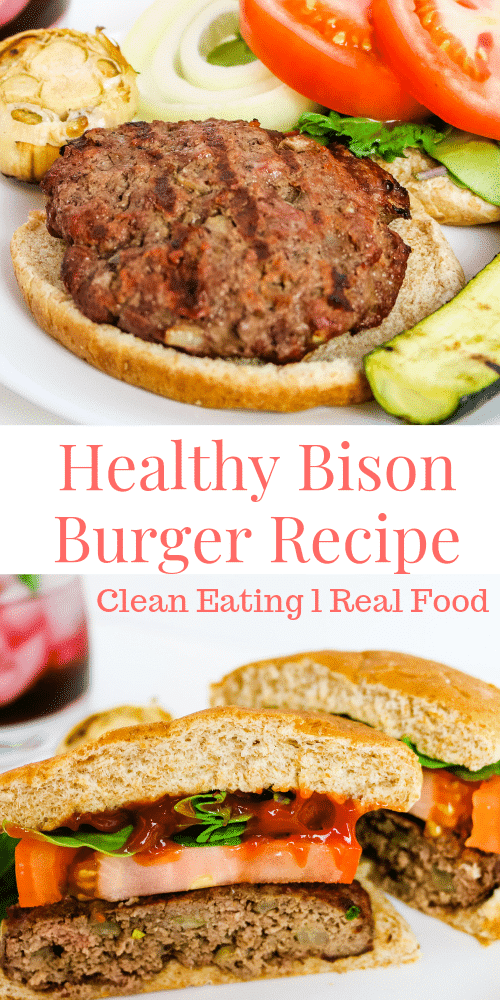 Not attractive. But very delicious! If you haven't tried it yet, you need to venture outside your comfort zone and give it a try!
Bison meat is slightly more expensive than beef. For example, Costco had 2 packs of ground bison meat for the same price as 3 packs of organic beef.
Is A Bison Burger Healthy?
Bison itself is very lean and healthy compared to other meats. It is pasture raised, so it has similar benefits as grass-fed beef. It is lean in fat and high in Vitamin B, zinc and iron. As long as you keep the garnishes limited to fresh vegetables and tomatoes, bison burgers are definitely healthy!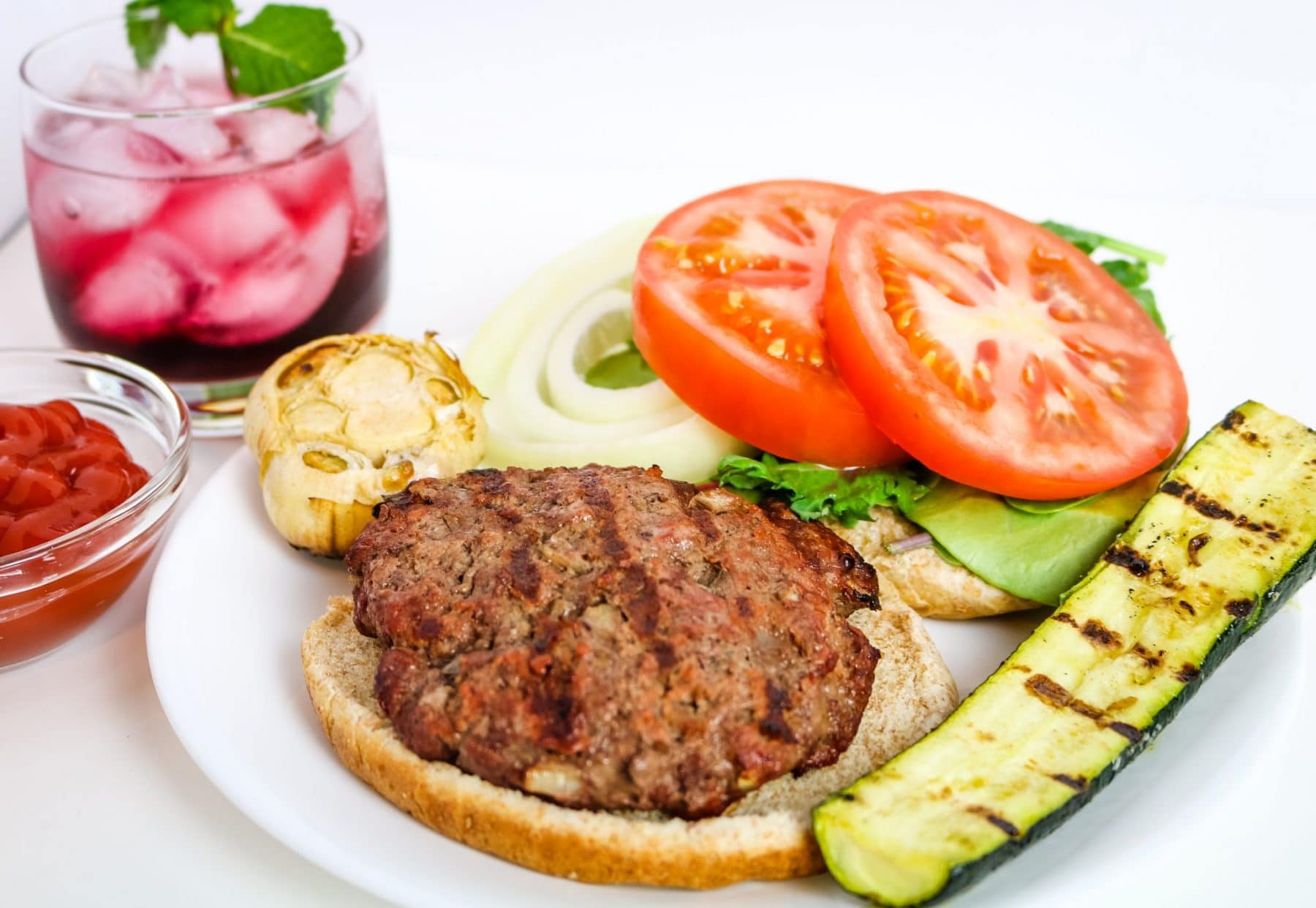 Bison also has more flavor than beef. Although, if you are used to grass-fed beef, you may find it similar. The biggest difference I notice is how bison burgers are less juicy than beef, but I wouldn't consider them dry either.
This makes them perfect for people on the Paleo or Keto diets because it is delicious without a bun too! It is delicious on a salad and of course, it is also a part of the clean eating lifestyle too!
What Goes Good With Bison Burgers?
These burgers go well with just about everything! Try it with:
Mustard Grilled Garlic
Kraut Onions
Lettuce Pickles
Tomatoes Avocado Mayonnaise
Can You Eat Bison Burgers Medium Well?
Similar to a beef burger, you can undercook it slightly. However, it is not suggested that you cook it to medium well if you want a juicy burger. Because it is leaner in fat, you are aiming closer to Medium.
That is how we typically make it unless we are cooking it for the kids.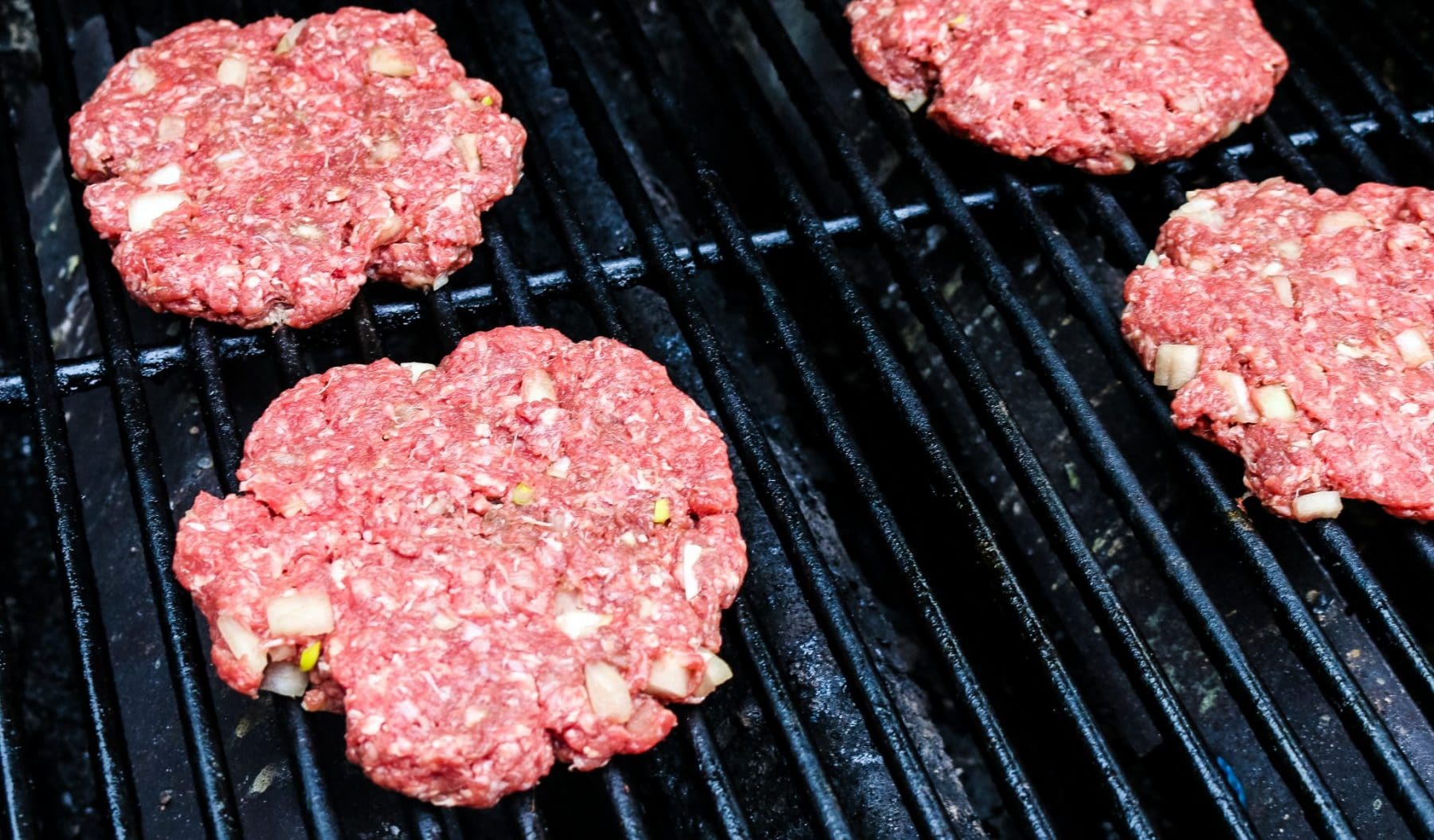 For the kids, we make it medium well. Just remember that it will continue to cook once off the grill, so it may appear less than medium when you first take it off the grill.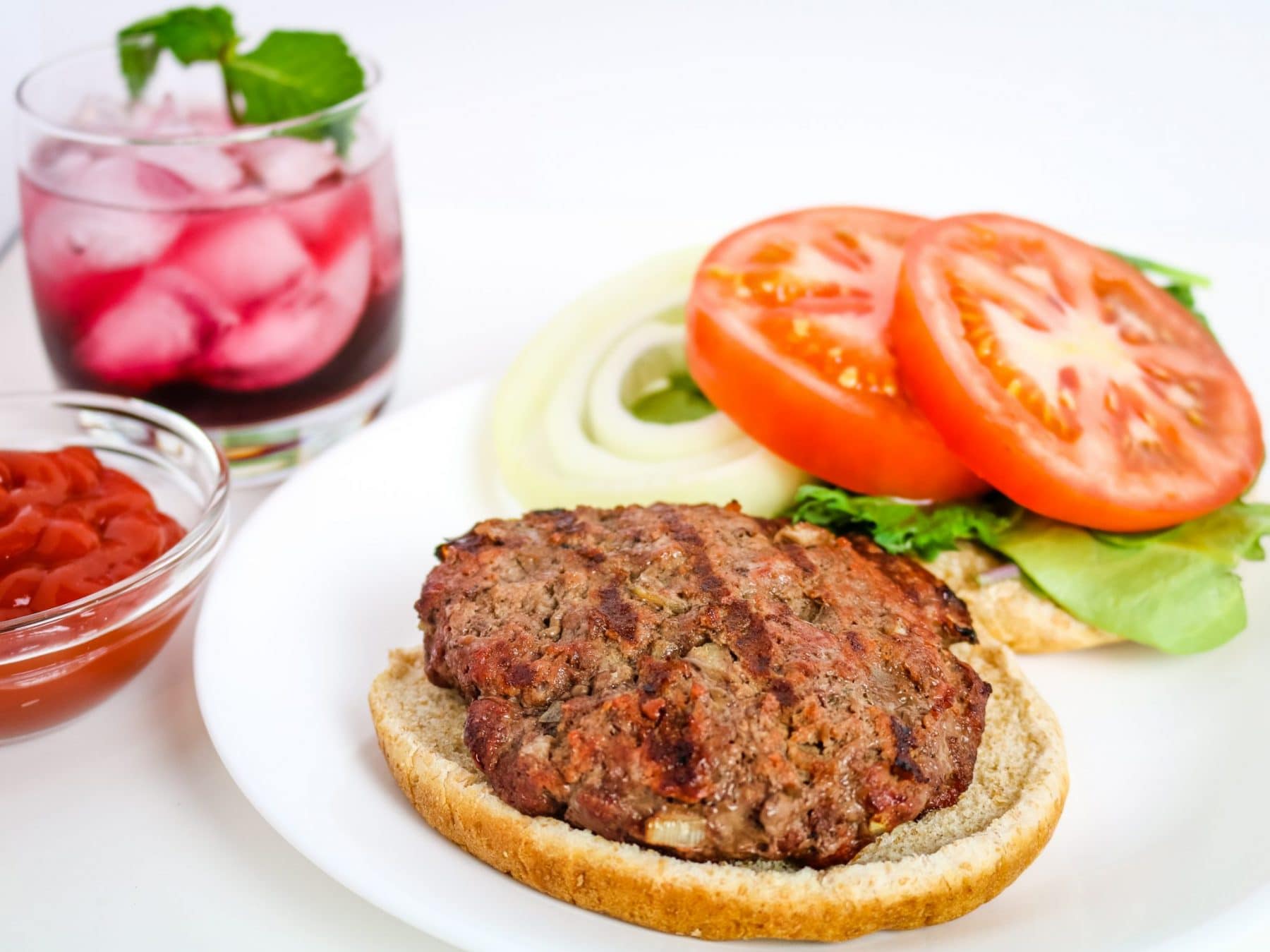 These healthy bison burgers turn out perfect each time!
How Should A Bison Burger be Cooked?
We have had the best luck on the grill. Bison is more expensive than beef, so when we buy it, we want it to be good! That's why we head to the grill.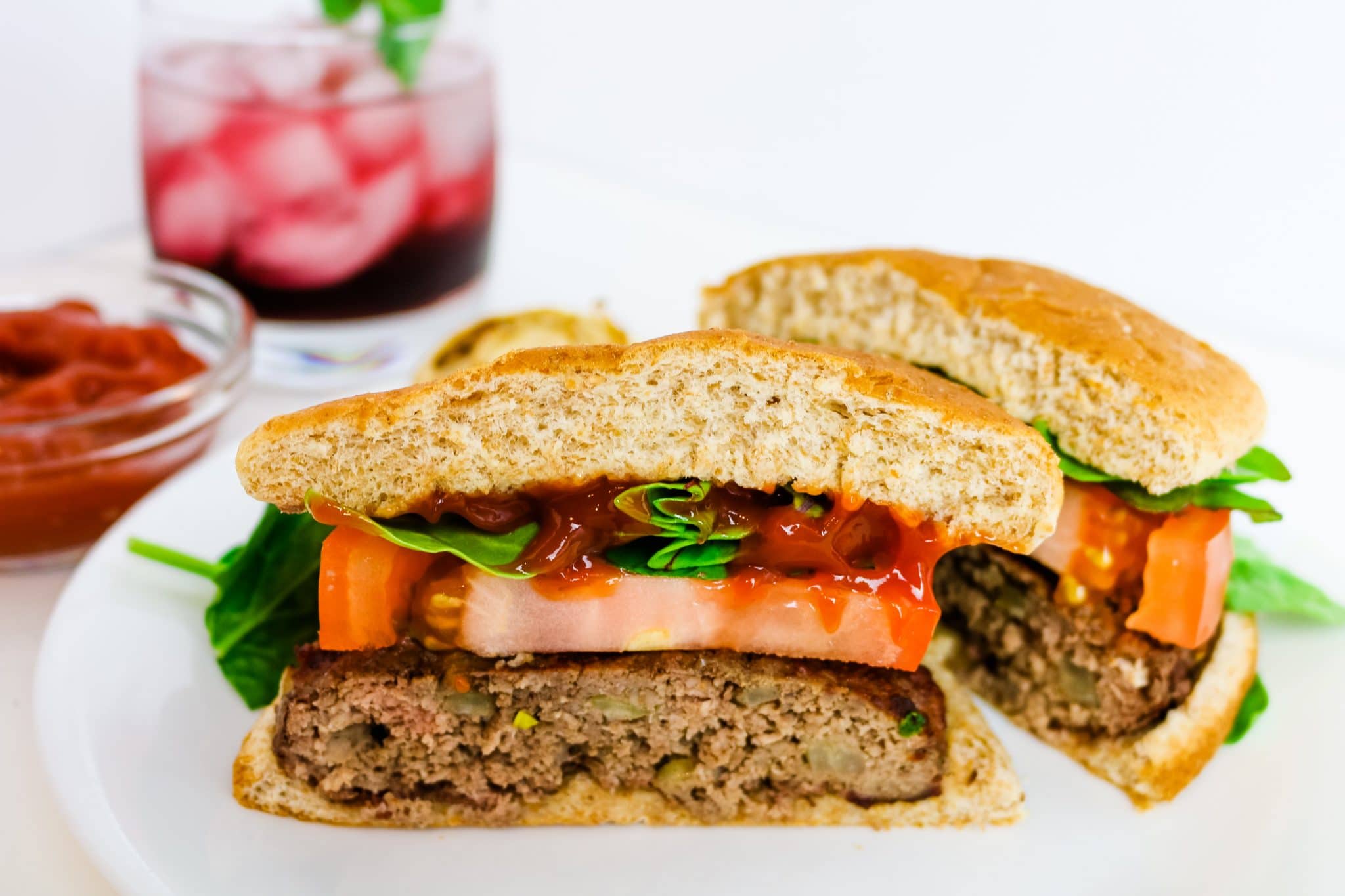 When making this healthy bison burger recipe, we follow the 5-6-7 method from SoFab Food. Using a 3/4 inch thick patty:
For Medium Rare – cook 5 minutes on each side
For Medium – cook 6 minutes on each side
For Medium Well – cook 7 minutes on each side
How Do You Make A Bison Burger?
In this recipe, we kept it simple with finely diced onions, minced garlic, Worchester, Salt and Pepper. Simple and delicious! We didn't want to overpower the flavor of the bison.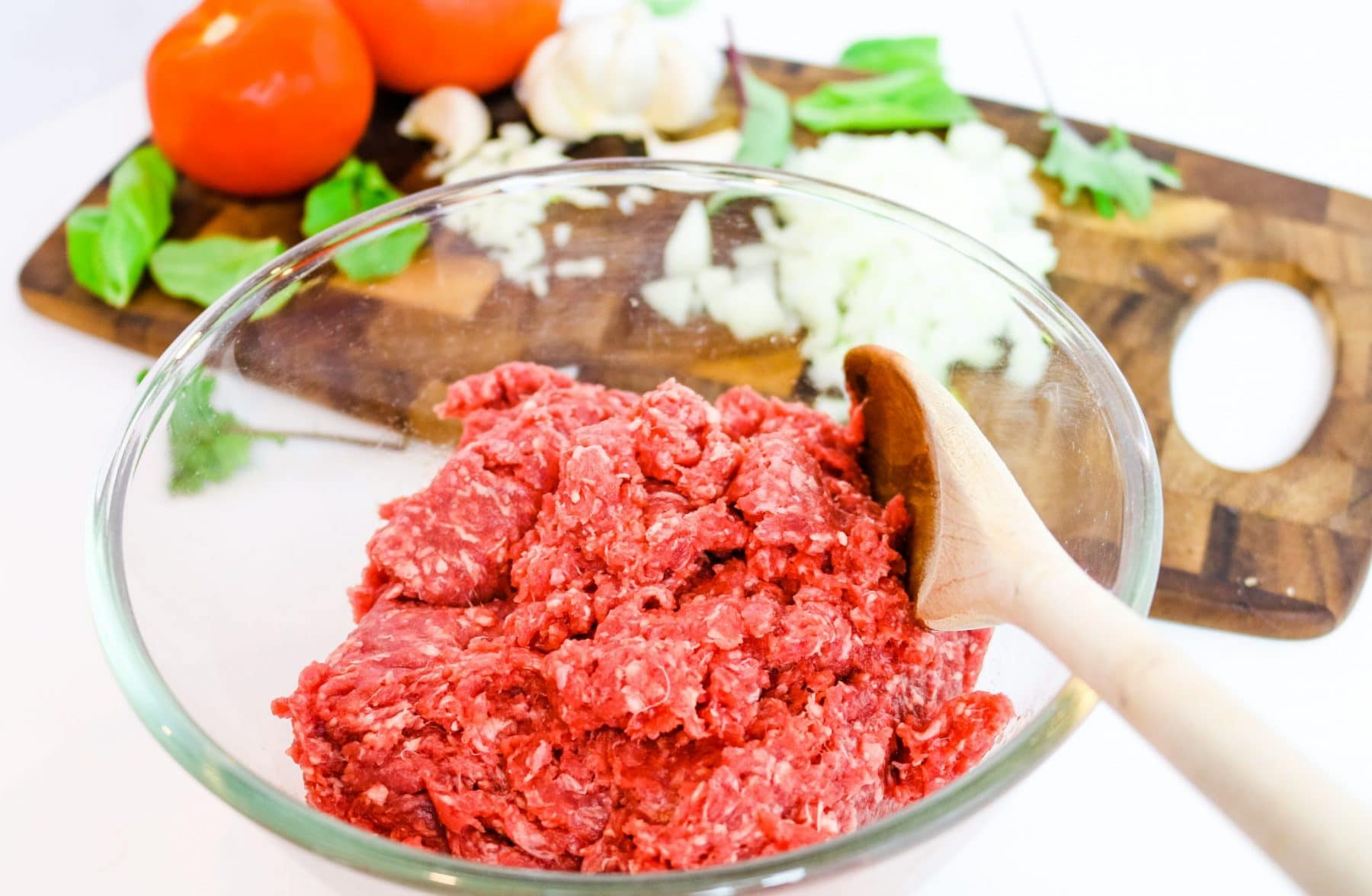 See the recipe below and be sure to come back and let me know what you think!
These side dishes pair perfectly with a Healthy Bison Burger: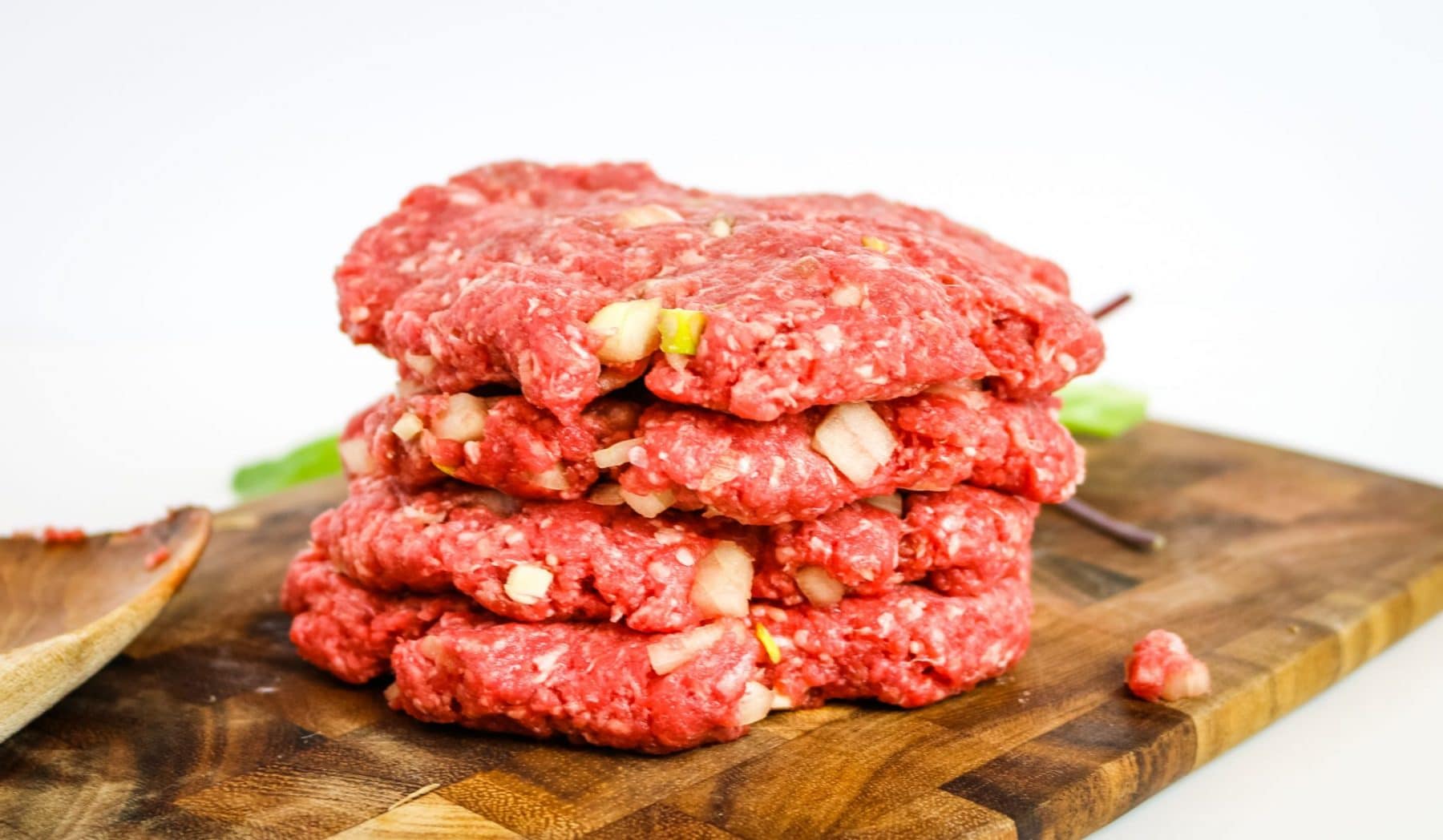 Healthy Bison Burger Recipe
If you haven't tried these healthy bison burger recipe, you are missing out! Grab a pack of ground bison and heat up the grill. You won't regret this one!
Ingredients
1 1/2 Pounds Ground Bison
1/4 Cup Onions, Finely Diced
1 Garlic Clove, Minced
3 Tablespoons Worcestershire
Salt & Pepper, to taste
Instructions
Heat the BBQ grill
Put the ground bison in a medium bowl
Add all ingredients to the bison and mix well
Divide the meat into 4 sections. Form each section into a patty that is 3/4 inches thick
Grill the patties until the desired doneness. I recommend 6 minutes per side for medium.
Serve
Nutrition Information:
Yield:

4
Serving Size:

4 patties
Amount Per Serving:
Calories:

394
Saturated Fat:

11g
Cholesterol:

119mg
Sodium:

237mg
Carbohydrates:

3g
Sugar:

1g
Protein:

31g
Looking for more? Here are some of our recent posts!
By