Crispy, perfectly seasoned and gobbled up in seconds. These homemade chicken nuggets make an amazing gluten free dinner and will have your picky eater asking for more!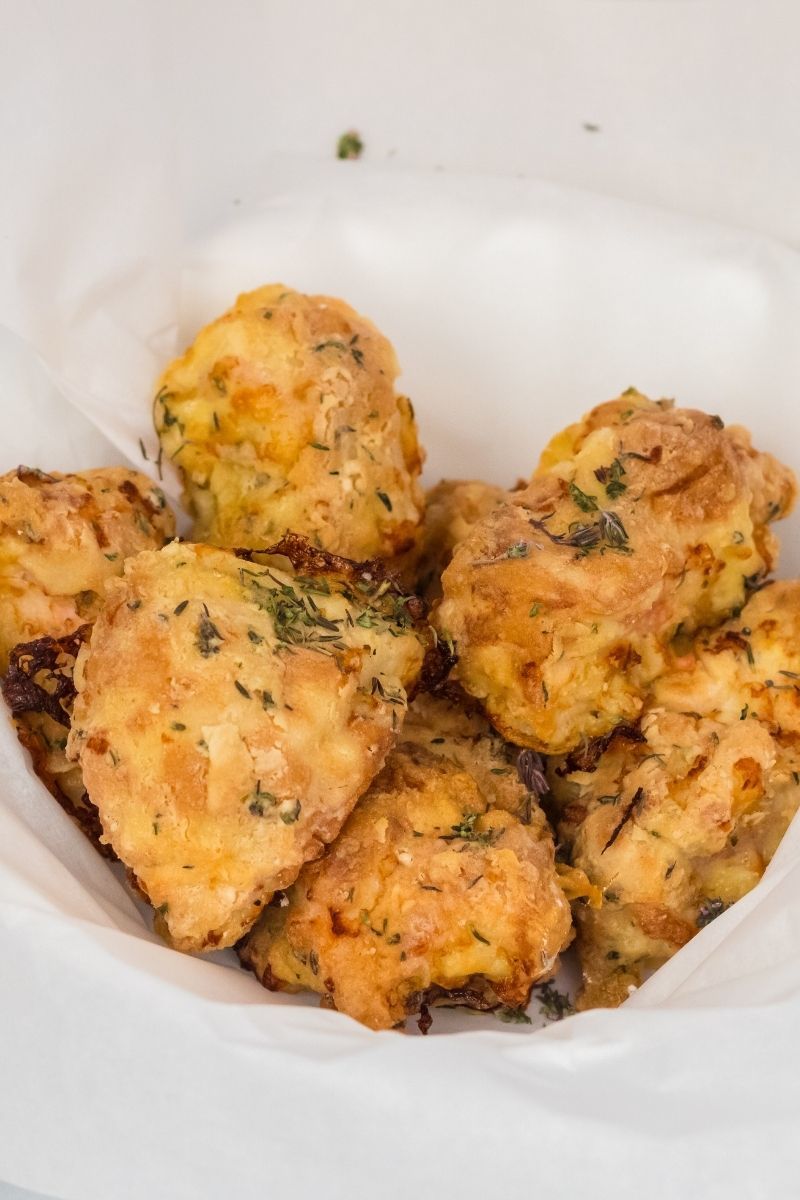 Homemade chicken nuggets are a favorite in our house and it is one of the few dishes that the kids get excited about. There is something about the gluten free flour that makes the chicken extra crispy. I like to cook these in the convection oven which speeds up the cook time and makes them even crispier but they can also be made in the oven!
This is one of those gluten free recipes that you will make even when you aren't gluten free! Serve these chicken nuggets with crispy smashed potatoes, kabocha soup, asparagus or broccolini!
Gluten Free Chicken Recipe
We had to eliminate wheat for a few years and during that time I discovered the benefits of gluten free flour in cooking. One thing that really surprised me was how the gluten free flour crisps up. When fried, it gets even crispier than wheat flour!
Gluten free flour gets crispy, but it must have an oil added. When making chicken, beef or any other battered meat, you have two options for a crispy crust:
Batter the chicken and then brush or spray it with oil before putting it in the oven
Fry it
You must add oil to make the batter crispy, especially when we are making oven baked chicken breast. It also keeps it from drying out.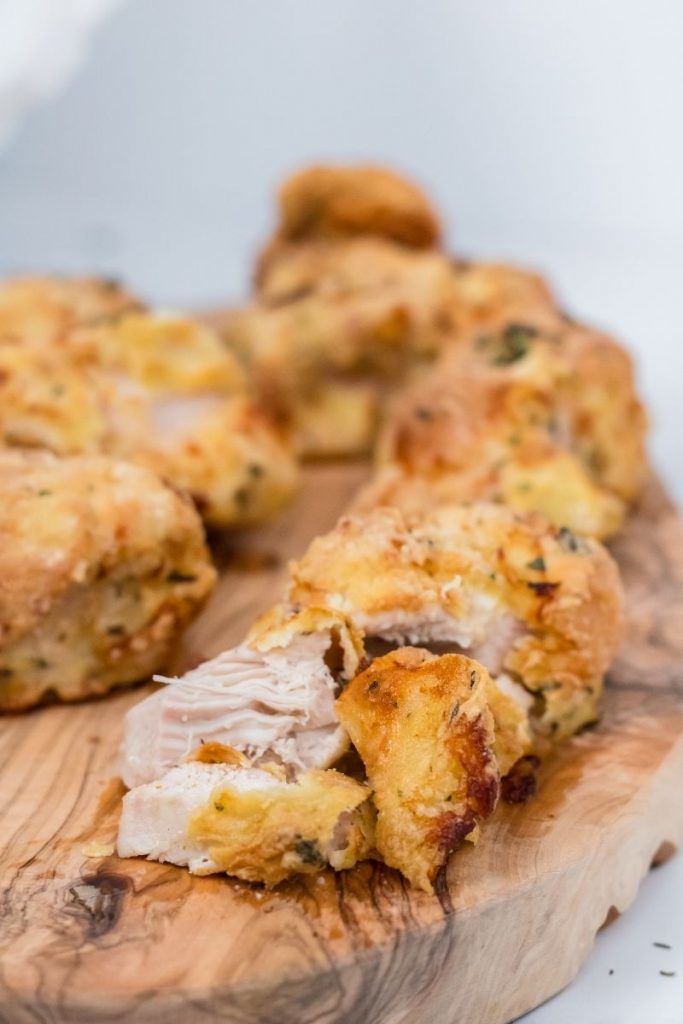 VIDEO TUTORIAL
INGREDIENTS YOU NEED
Chicken breast – Chicken tenderloins will save time in this recipe. Just cut them in half or thirds to make smaller pieces. I like to use whole chicken breasts and cut them in to smaller pieces but you also have the option of using whole chicken breasts even though they will take a little longer to cook.
Gluten Free Flour – I like to use Namaste flour because it has a nice blend of flours and it tends to crisp up really nice. You should be able to use whatever flour you have on hand.
Eggs – Eggs are not required but I like the flavor and texture it provides. If you don't have eggs, you can substitute water or milk.
Thyme – Thyme adds a delicious flavor to the chicken nuggets. It is my favorite spice and it works perfectly in this dish. If you don't have it, leave it out or substitute oregano, basil or Herb de Provence.
Salt
Step by step process for Gluten Free Chicken Nuggets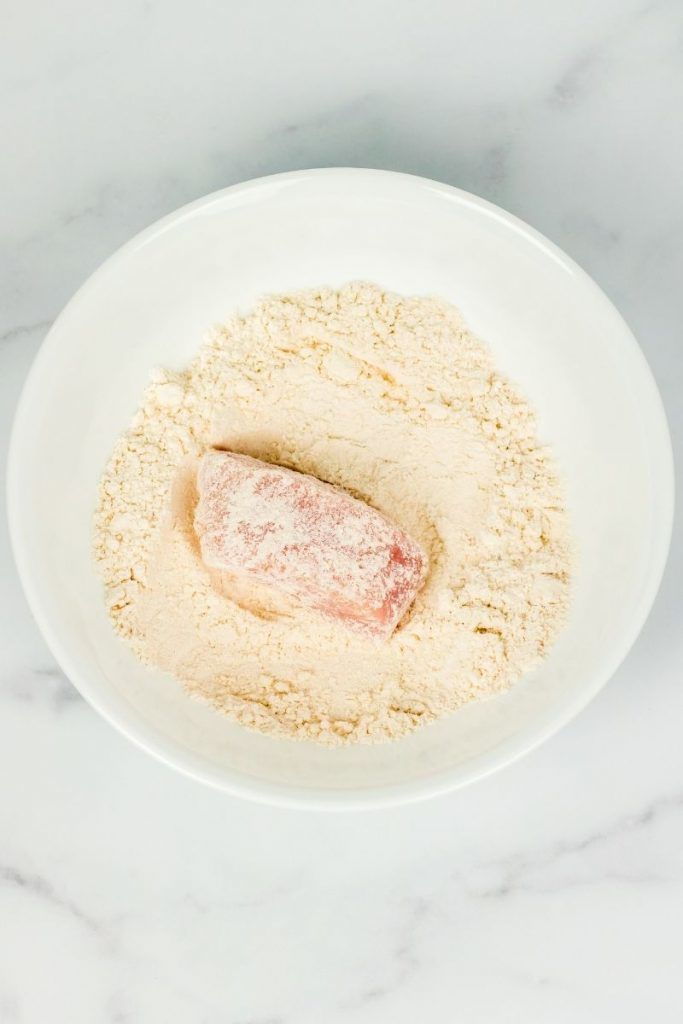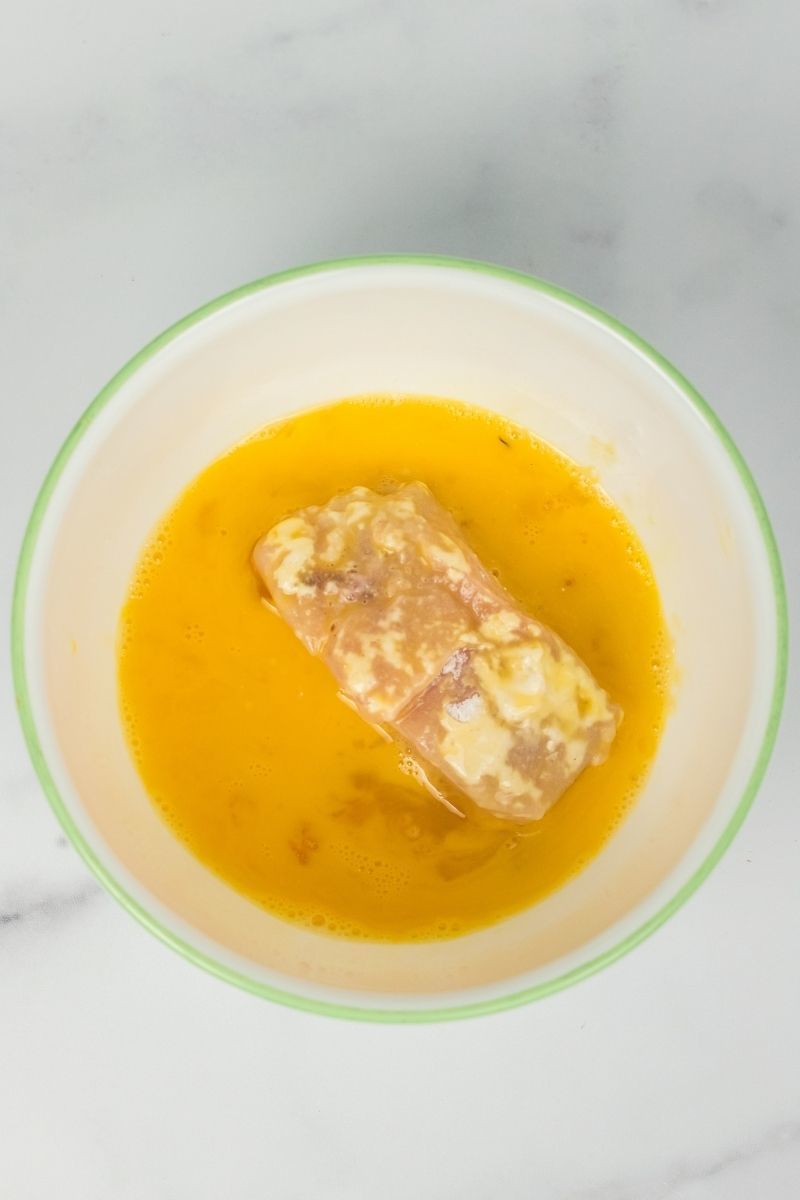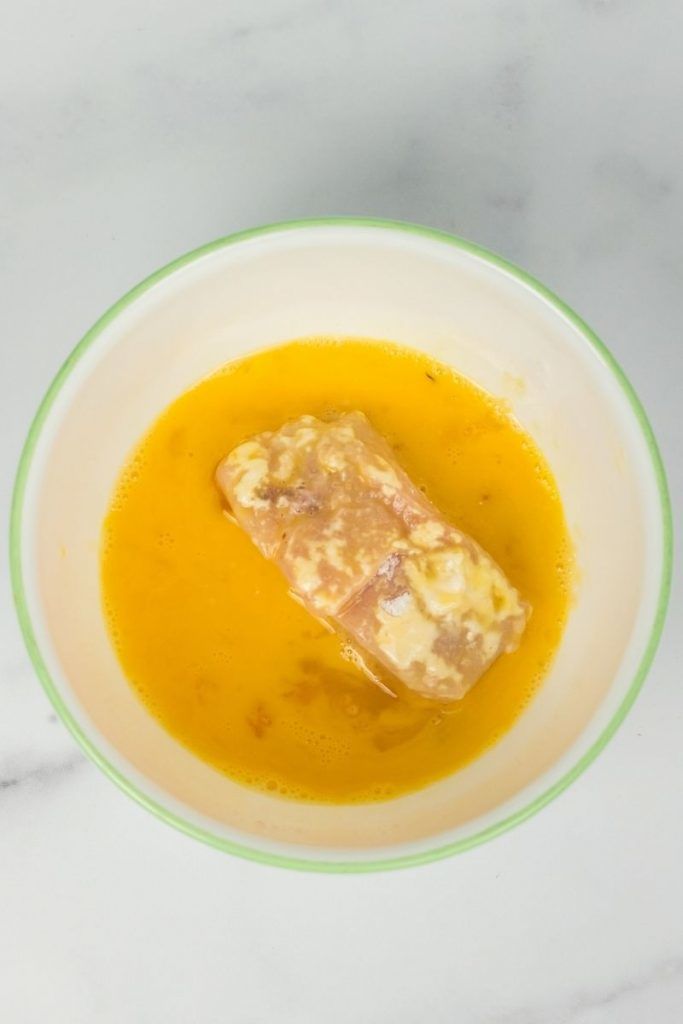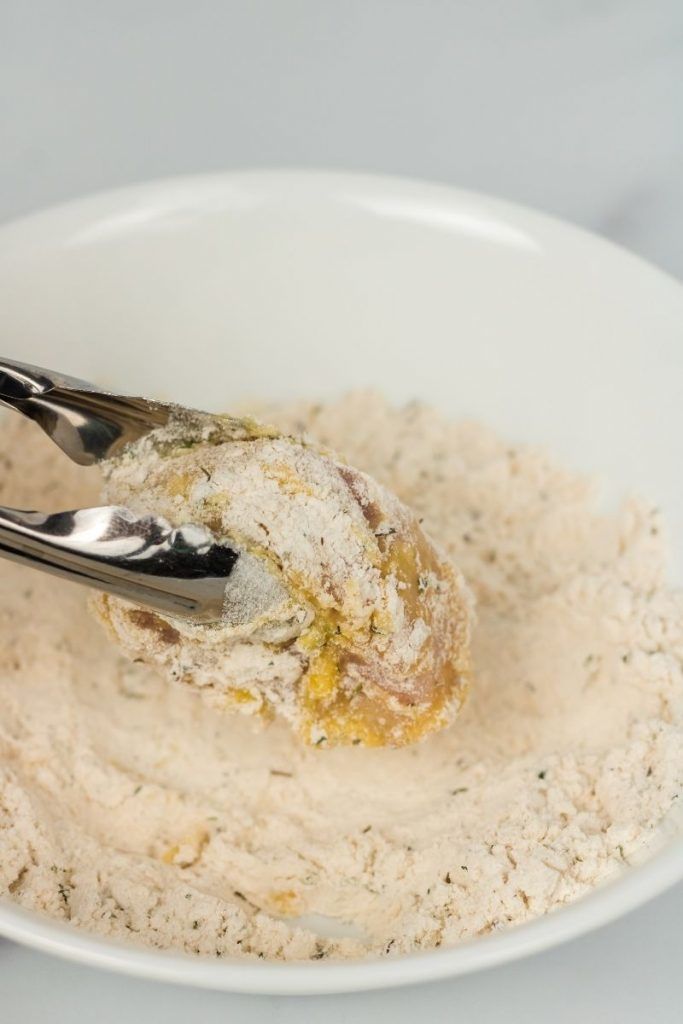 How To Make Homemade Chicken Nuggets From Scratch
Don't be intimidated by the number of step. These homemade chicken nuggets are really easy to make.
In a medium bowl, mix the gluten free flour, thyme and salt. Mix well.
In a separate bowl, add the eggs and 1 Tbsp water. Whisk well
Cut the chicken in to smaller pieces. Take one piece and roll it in the bowl with the flour until evenly coated.
Add the floured chicken to the egg mixture and evenly coat.
Roll the chicken back in to the bowl with the flour and evenly coat.
Place the chicken on a lined cookie sheet
Evenly cover the chicken pieces with avocado oil. You can also use an oil sprayer to cover the chicken.
Bake until cooked thoroughly and crispy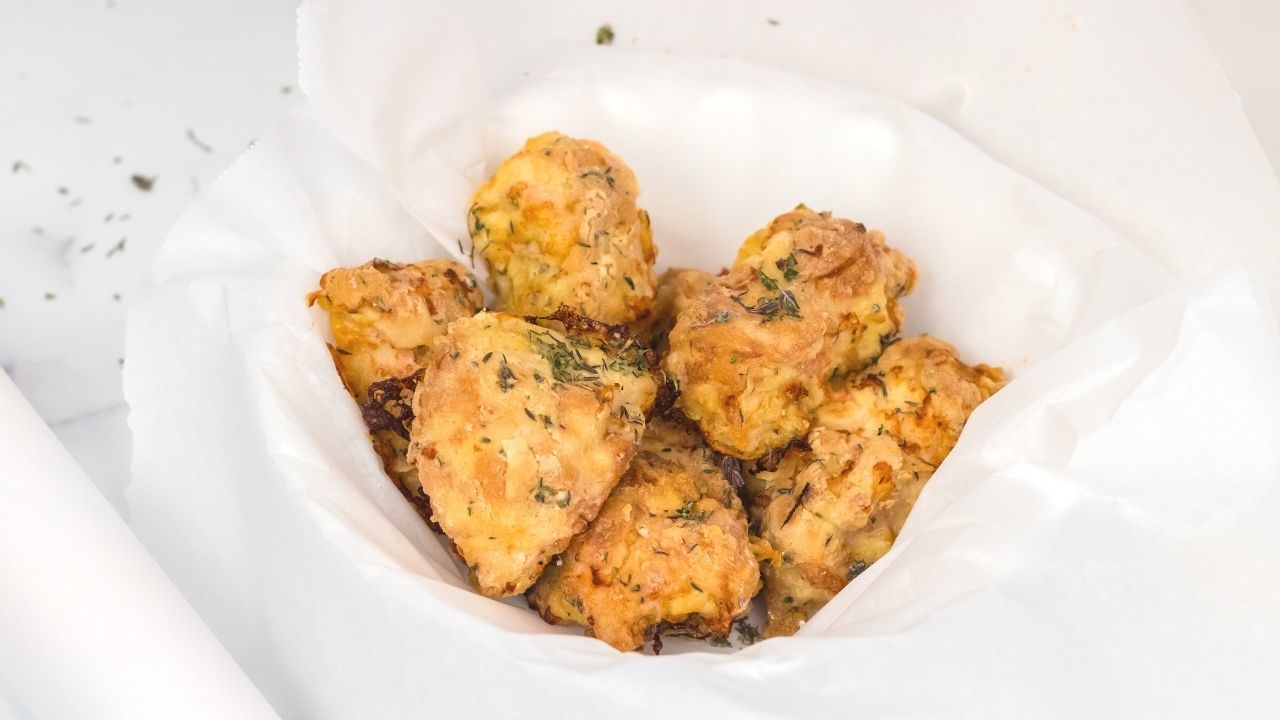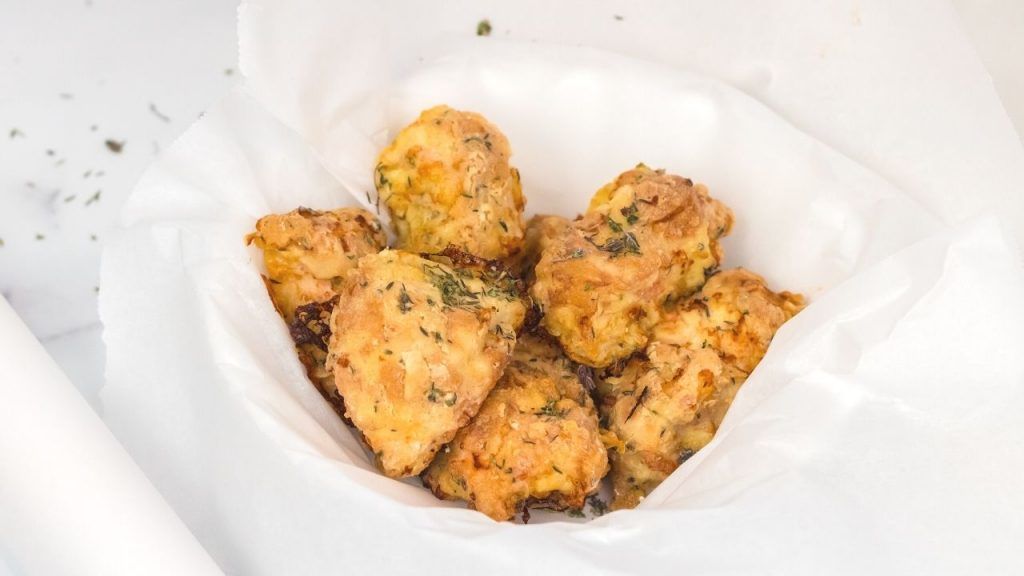 Important Teaching Tips
Cutting the chicken – If you are using whole chicken breast and are having trouble cutting it, you can keep the chicken breast slightly frozen. This will make it easier to cut.
Gluten Free Flour – I have tested this recipe with multiple flour including wheat and almond flour. It turns out the crispiest with gluten free flour. The others also work but they don't get as crispy.
Double Dipping the Chicken – To get the crispiest chicken, we will need to roll the chicken in flour twice. We are using a technique inspired by southern fried chicken. First we will roll the chicken in the flour mixture, then dip it in egg and roll it back in the flour mixture a second time. This produces the delicious crispy crust.
Convection Oven Recipe – This is a great recipe for the convection oven. If you have the convection switch on your oven, turn it on. Not only will it speed up your cooking time but it will also help to make it extra crispy!
Frequently Asked Questions About Homemade Chicken Nuggets
What is the best Gluten-Free Flour Substitute?
There are many substitutes for gluten free flour, but not all of them will work in this recipe. These include chickpea flour, almond flour and Teff flour. If you want to use any of these flours, you'll want to mix it with another flour.
How long does it take to bake chicken at 350?
3It takes anywhere between 25-40 minutes to cook chicken at 350 depending on the thickness of the chicken. i would recommend starting at 25 minutes and then checking on it periodically. Do not over cook it or it will be dry.
Are chicken breasts gluten free?
Chicken breasts are naturally gluten free but sometimes they are injected with fillers so read the packaging to make sure it says gluten free. You can also purchase your chicken directly from the farm like Crowd Cow. You'll know that it was humanely raised and processed with no additives.
Can I make this recipe ahead of time?
This recipe cannot be made ahead of time. If you are planning ahead, you could pre-cut the chicken and mix the flour mixture ahead of time. Other than that, the cooking will need to be done right before serving. These are best eaten warm since they start to soften as they cool.
More Gluten Free Recipes You Might Enjoy: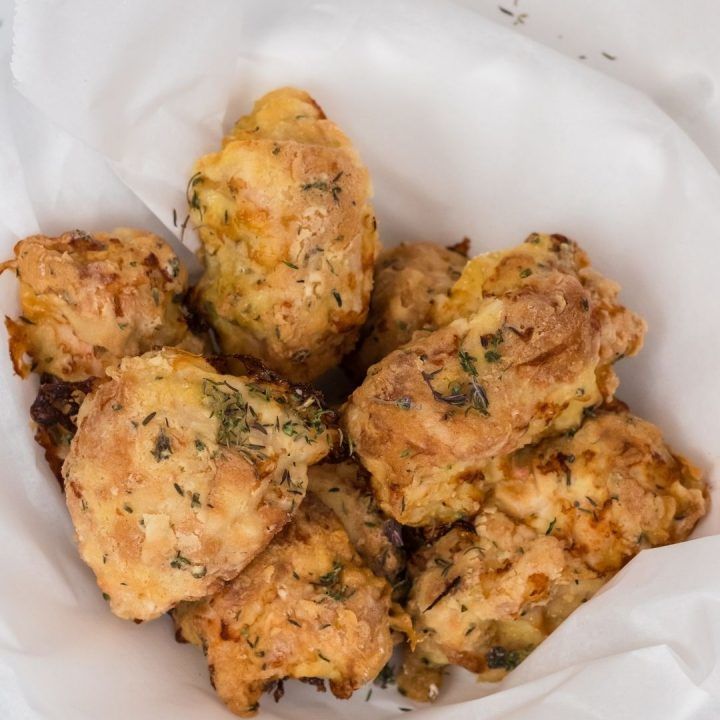 Homemade Chicken Nuggets - Gluten Free Recipe
Crispy, perfectly seasoned and gobbled up in seconds. These homemade
chicken nuggets make an amazing gluten free dinner and will have your
picky eater asking for more!
Ingredients
1-2 Pounds Chicken Breast or Tenders
1 Cup Gluten Free Flour
1 Tablespoon Thyme
1 teaspoon Salt
2 Eggs
Instructions
Preheat oven to 350 degrees
Line a cookie sheet with parchment paper or foil and set aside
Cut the chicken in to 1 inch pieces and set aside
In a medium bowl, mix the flour, thyme and salt and set aside
In a second medium bowl, whisk the eggs with 1 Tablespoon water
Take a piece of chicken and roll it in the flour
Then place the chicken in the egg and evenly coat it
Place the chicken back into the flour
Put the chicken on the lined cookie sheet
Brush the chicken with oil or use an oil mister. The oil is required to make the flour crispy
Bake for 25-40 minutes or until the center is no longer pink.
Serve warm
Nutrition Information:

Yield:

4

Serving Size:

1 Amount Per Serving:

Calories:

552

Total Fat:

12g

Saturated Fat:

3g

Trans Fat:

0g

Unsaturated Fat:

7g

Cholesterol:

290mg

Sodium:

807mg

Carbohydrates:

26g

Fiber:

1g

Sugar:

0g

Protein:

79g

Nutritional information was calculated automatically. Please verify accuracy

By